Is a VPN Worth It? Everything You Need to Know!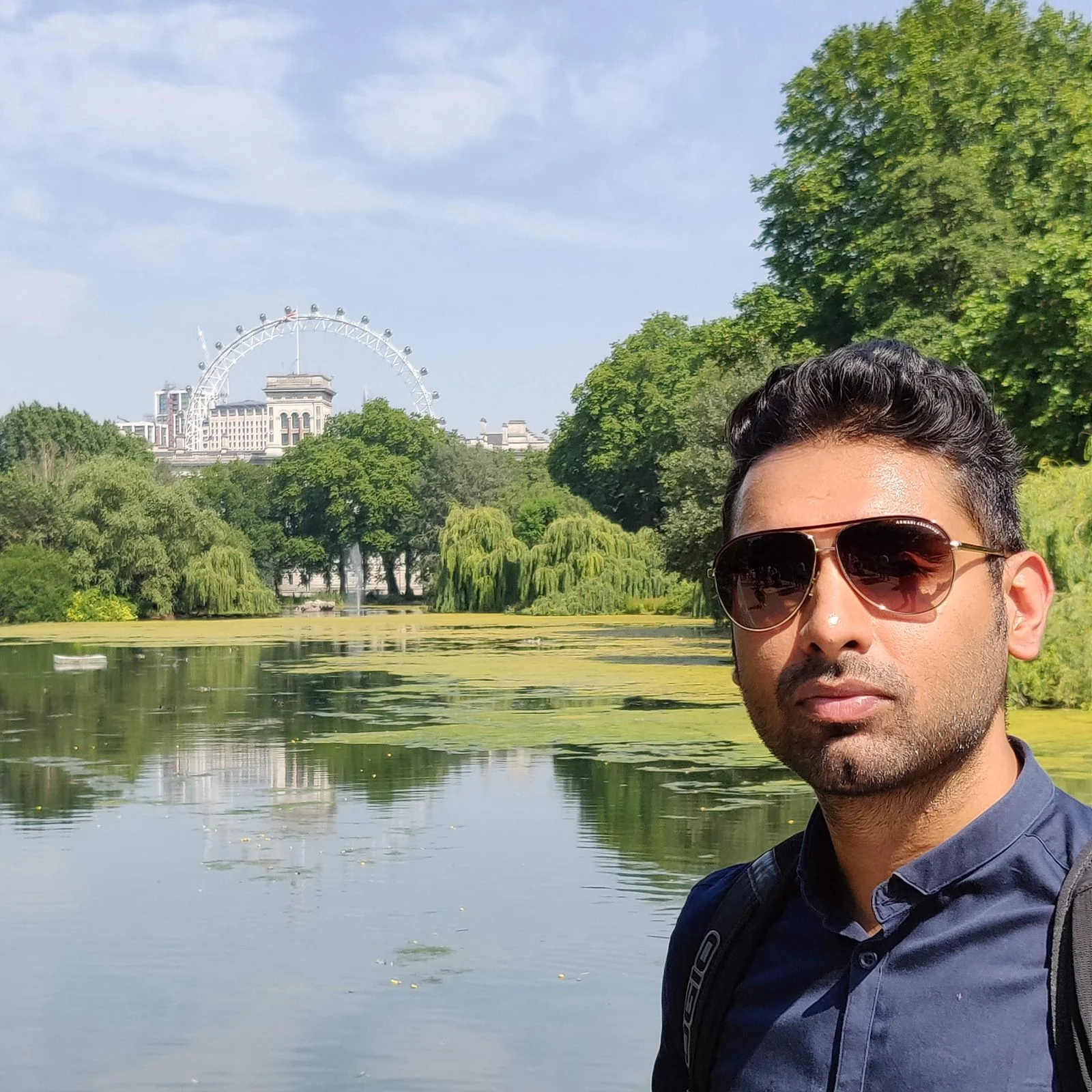 Michael
Joined November 2021
Virtual Private Networks (VPNs), paid or free, are essential for strengthening your privacy. These tools can encrypt your connection, help you hide the contents of your web traffic, and make it harder for you to be tracked online.
There are many free VPN versions, but when choosing the best one, it is good to consider that paid services are often more effective.
VPN services are all on different levels, and each has its capabilities. In this guide, explore whether getting a VPN is worth it.
🔑Key Takeaways:
VPNs encrypt connections, hide web traffic, and make tracking more difficult.
While free VPNs are available, paid VPN services are generally more effective and feature-rich.
VPNs keep your IP address hidden, shielding you from online threats like scams, phishing, and malware.
Selecting the best VPN depends on specific needs such as speed, security, pricing, and extra features.
Free VPNs have downsides, including slower servers, reused IP addresses, and minimal customer support
Is it Worth Investing in a VPN?
VPNs keep your sensitive data secure by preventing anyone, including the government, from snooping on your online activity. It converts data into a secret code so no unauthorized human or computer can read it.
While there are many reasons and circumstances where VPN services can be helpful, some people don't realize it.
Edward Snowden, a former intelligence contractor for the US National Security Agency (NSA), criticizes people who don't care about government surveillance on them. He said:
"Arguing that you don't care about the right to privacy because you have nothing to hide is no different than saying you don't care about free speech because you have nothing to say."
-Edward Snowden
Snowden, also a VPN advocate, believes that you can't have anything for yourself without privacy.
While it's true that VPNs won't give you complete privacy, it hides your IP address. Doing so protects you against online threats: social engineering scams, smishing, the many types of malware, phishing sites, and more.
There are many free VPNs today, but they have fewer features than paid VPNs.
Free vs. Paid VPN Services
Each VPN company will say their product is better than competitors, but the best VPN will always be the one that caters to your specific needs, free or not.
Here's a list of the differences between free and paid VPN:
Factor

Free VPN

Paid VPN

Pricing

Free

Subscription-based. It costs around $10 per month.

Requires registration

No

Yes

Hides IP address

Yes

Yes

A unique IP address only you can use

No

Yes

Bypass heavy Internet restrictions

Sometimes

Yes

Limited number of servers and their locations

Free accounts will limit you to just three VPN servers

Servers are larger in number. The most servers a VPN has is 35,000 in numerous server locations.

Strong data encryption

Yes

Yes

Stable and fast VPN connection

No

Yes

Supports multiple simultaneous connections

No

Yes

Adblocker

Only a few

Yes

Zero-logs policy

No

Yes

Supports all VPN protocols

No.

Some are outdated or don't tell you which protocols are used or supported.

Yes.

It offers protocols such as OpenVPN, IPSec/IKEv2, WireGuard, SSTP, L2TP/IPSec, and PPTP.

Independent auditors regularly audit them.

No

Yes

Has a tendency to leak your data

Yes

Most of the time, no.

Has data cap or data restriction

Yes. Usually, it's a 10 GB limit for data transfer.

No

Long-term use

No. Only ideal for a very short period.

Yes

24/7 Support assistance

No

Most of the time
You get what you pay with paid VPNs, as you're unlikely to find a service that'll do everything you want for free.
While free VPN services are tempting, you'll have more options universally as a paid VPN user.
Pros and Cons of paid VPN services
Choosing between a free and paid VPN is crucial, but paid services don't mean you are spared any drawbacks and risks.
Below is a list of the pros and cons of using a paid VPN service:
| | |
| --- | --- |
| Pros | Cons |
| The software is user-friendly. | A safe VPN costs money. |
| It shields you from cyber threats. | Occasional crashes may happen. |
| It has servers in the fastest and safest server countries. | Features can be limited to the user's understanding of VPN software. |
| VPNs slow down your internet to some degree, but paid VPNs have fast and reliable connections. | Servers get discovered easily when scanned. |
| It gives you access to geo-restricted websites. | Customer service isn't always available around the clock. |
| Apps and features of newer VPNs are continuously polished. | It may be challenging to connect with devices like printers and gaming consoles. |
| It does not log any browsing history or browsing-related data. | Needs a VPN reset for disconnection. |
| Solid encryption. Some even have military-grade encryption, like McAfee. | |
| It has a kill switch feature, cutting off your internet if you lose your VPN connection. | |
| Access to additional features. | |
| Most customer services are only available with paid VPNs. | |
No paid VPN is created equal. Only that most of them have the same weak points. When selecting a paid VPN, it's important to understand your needs and which VPN suits you best.
Choosing the Right VPN
Assessing your situation can help you pick the best VPN for your needs.
For example, if you're using it for business, you'll need a VPN with features that best support your organization's users. It should be able to conceal work-related information, sensitive data, etc.
The list below shows all the factors necessary for all VPN users.
Speed. It needs to maintain the fastest speeds possible.
Security. It needs to have a superb level of protection. Security is one of the reasons VPNs came into existence.
Server locations. Choose one that is closest to your physical location.
Strong encryption. It should ensure maximum privacy against prying eyes while browsing, whether on public Wi-Fi or home networks.
Interface. Is it user-friendly? Prioritize VPNs that don't require a complicated setup and can connect you within minutes.
Compatibility. Make sure it allows simultaneous connections.
Pricing and plans. Who doesn't like a good value for money? Some offer discounts for a certain period.
Additional features. Most VPN services hook users with an array of functionalities. Make sure they are indeed working.
VPNs have many functionalities that can significantly improve your online experience for whatever type of user you are. You only need to determine your needs to choose one service that would benefit you the most.
If you're considering getting a free VPN, you may not find a service that would give you all you want as it has fewer features.
✅ Quick Tip:
Most VPN apps are written in English. If English isn't your native language, you don't have to worry; there are multilingual VPN apps.
Drawbacks of a Free VPN
Nothing is entirely free. Free VPN providers make money through potentially invasive adverts. Meaning your browsing data may be sold to third parties.
Companies learn about your health, romantic life, and friendships through browsing data—a significant privacy issue.
Here are the weak points of a free VPN so you know what you're getting into:
It is slow and limited to a small portion of servers.
Most recycle IP addresses.
Limited geo-restriction bypass.
It has a lower level of data encryption, so your connection isn't as secure as you'd like.
Only compatible with some and not all major platforms (Android, Mac, Windows, iOS).
It offers access via one device only.
Requires watching ads.
It may sell your data to third parties.
It offers minimal customer support.
Free VPNs provide limited protection and run using slow servers. These two factors may be non-negotiable to extremely privacy-conscious people.
✅ Quick Tip:
If you're a frustrated free VPN user and want to shift to a paid VPN, you can get a trial service first.
If you want a VPN you can depend on, get one that lives up to its promises—research prospective VPNs before anything.
Wrap-Up
Each VPN, paid or free, has advantages and disadvantages. But if you have high standards and expectations, try to stay away from the free route of VPNs as much as possible.
While free VPNs are acceptable, the paid version is worth it. It offers additional features that would answer your specific needs and convenience that users don't mind paying for.
FAQs.
---
Is it really necessary to have a VPN?
If online privacy matters to you, you will consider a VPN necessary. It depends from person to person, but it is a valuable addition to your security and privacy arsenal.
Is there a downside to using a VPN?
Some VPNs tend to slow your connection speed, have connection drops, have unreliable logging policies, and can't protect you from insecure HTTP connections, tracking cookies, and malware unless it has special security features.
Is it illegal to watch Netflix with a VPN?
No, it is not illegal to watch Netflix with a VPN. However, it has a ban against VPNs and proxy servers.
Can a VPN get you banned?
VPNs hide your IP address and location, which may be cheating in some games. Some gaming policies ban its use, but no laws prohibit VPNs in the USA and most countries.
Leave your comment
Your email address will not be published.
You may also be interested in.