Is There a Free Reverse Phone Lookup Service?
Reading time:
13 min read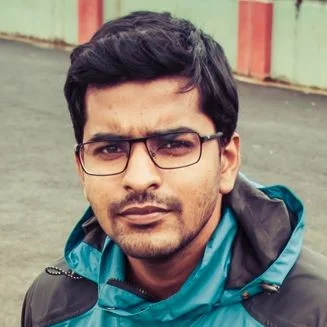 Teodora Dobrilova
Editor-in-chief, Social Media And Digital Marketing Expert | Joined October 2021

After getting a master's degree in Literature, Publishing, and Mass Media, Teodora spent most of her... | See full bio
Is there a free reverse phone lookup service that isn't a scam? Or is it nothing but a pipe dream?
There's no simple way to answer the said questions. So, we decided to write this piece to flesh out the key points that can help you understand what it means to do a reverse cell phone lookup in the USA once and for all.
What Is a Reverse Phone Lookup?
A reverse phone lookup is a way to dig up facts about someone using the person's telephone or mobile number. It's a neat search method for doing a background check.
You can use the form below to perform a background check on yourself or someone else. (For personal use only)
The results of your background check will be securely displayed in a new window on TruthFinder's website.
Search
To be clear, paid and free reverse phone lookup tools can't help you learn about the contact details of other people. It's the other way around.
In reverse phone lookups, "reverse" is the operative word. These services are useless in looking up cell phone numbers for free or at a cost of some amount.
The terms paid and free phone number search services can be misleading or confusing. But they refer to reverse lookups by phone number.
Considering that a landline or cell phone number is a requisite for this lookup service, most people use it when investigating:
A missed cell phone or telephone call from an unknown party.
A strange text message.
A private seller without a solid reputation.
A number whose owner chats with your spouse or child.
A telemarketing scam.
A prank text or telephone call.
And more!
Furthermore, a reverse phone lookup can be useful when trying to locate a long-lost friend, a distant relative, or an important acquaintance.
Paid and free phone number lookup apps aren't just helpful when revealing the identity of individuals, though. They can also yield relevant results when verifying the legitimacy of organizations.
For instance, you can run a reverse phone lookup to make sure that all of the claims made by your prospective roofer, electrician, or furnace technician are correct.
Granted, paid and free reverse number lookup services are widely available, but are they effective? Can they actually identify the right owner of the telephone or cell phone number you have on hand?
Absolutely.
In the United States, local and full mobile number portability enables consumers to keep their phone numbers when they change carriers. Providers themselves handle such requests.
Burner phones and masked numbers are a thing and can render paid and free reverse lookup services less effective. But most people need to have verifiable contact information to participate in the economy and benefit from social services.
So, if there's one piece of information about an anonymous character that you can use to access the said person's public records, it's the phone number.
Is There a Free Reverse Phone Lookup Service?
At this point, we've already mentioned paid and free reverse phone search services multiple times. And you're probably wondering about the following:
Is there a free reverse phone lookup service with no strings attached?
If there's a way to look up a landline or mobile number at no cost, why would you use a paid app?
Is there a difference in the quality of the results between paid and seriously free reverse phone lookup services?
Are free lookup options worth your while?
The answers to the first and second questions are yes and it's free, respectively.
Although the answer to the third is also yes, that doesn't really disqualify the free option. After all, there's really no harm in trying a totally free reverse phone lookup method.
First of all, doing a background check doesn't require money. You can learn many things about people and organizations if you know where to look and have time to do the legwork.
Data brokers are in business to consolidate personal and business-related information from various public and private sources. They sell the data in the form of background check reports to interested parties.
But if you wish, you can cut out the middleman and get your hands dirty.
Having said that, it's not always feasible to go straight to the source and successfully request sensitive information. This holds true when the source in question has to adhere to strict privacy laws.
Fortunately, there are sites that can help you find people or businesses with phone numbers. Technically, as follows are not advertised as free reverse phone lookup apps, but you can treat them as such.
Facebook
The biggest social networking site has a sophisticated search engine with handy filters. It supports free reverse cell phone number lookups too.
If you run a search using a mobile number on Facebook, you may be able to find people that use it for two-factor authentication.
In addition, the search engine can pull up posts that mention your keyword and business accounts that use it as their contact information.
Private Facebook accounts are unlikely to display posts, images, videos, and background details for public consumption. Many of these accounts may not even be searchable if you and their owners have no mutual friends.
There are also other alternatives for finding someone in facebook but if you manage to obtain the number's owner with a reverse phone lookup for free, you'll be able to use other search methods using this information.
Facebook Messenger
Messenger's free reverse phone number search functionality encompasses three platforms: Facebook, Messenger, and Instagram.
As a chatting service, Messenger's main search engine can only return personal accounts and business pages as results.
But.
Not all Messenger users are necessarily on Facebook.
It can also pull up Instagram profiles, which separate it from its parent social network. You can also search for people using instagram, even without their usernames
Snapchat
This messaging app allows a sneaky way to look up people without knowing their usernames.
To perform a free reverse cell phone lookup with no credit card, save the unnamed number on your phone to enable Snapchat to search its database with it. Afterward, go to Quick Add under the app's Add Friends menu.
Generally, this section displays your contacts that use Snapchat and who also happen to be friends with your friends.
If this doesn't do the trick, proceed to the All Contacts section. It can reveal the Snapchat users on your contact list, including the ones who share no mutual friends with you. Any profile that appears on the screen is likely to be the phone number's real owner.
Gmail
Gmail comes with a search engine that can sift through messages across folders.
If the subject of your lookup has reached out to you by email in the past, their identity may be buried in your emails.
Gmail has no keyword restriction, so you can type in anything you want. Strictly speaking, it doesn't support free reverse phone search, for it doesn't specialize in it. Still works, though.
Gmail merely looks for emails and chats that contain the text-based keyword. More importantly, it combs through the signature section. It contains a personalized text block automatically appended at the bottom of the email.
A signature serves as the sender's digital calling card. This identifying mark can end your search or enable you to do a more thorough background check.
Moreover, Gmail's search engine is forgiving. It can return relevant free reverse phone lookup results, even if you don't get the number format right.
Also, its advanced search feature allows you to focus on messages sent within a specified period, stored in specific folders, and that have attachments, among others. You may also exclude chats and activate new filters if you wish to further winnow down the results.
Google
Of course, we can't talk about search without touching on Google. It doesn't have a specific search box for free reverse cell phone number lookups. But it can help you put a name to the digits with its extensive reach.
Google has indexed more than 56 billion web pages, including publicly accessible résumés job applicants have intentionally published.
When it comes to organizations, they have higher chances of appearing on standard search results - as long as they have a Google My Business account.
But even without one, you can still look up organizations by phone number. As long as the subject of your search has an indexed contact us page with updated content, Google should be able to find it for you.
If you are looking to find a google voice number you can look it up with the help of BeenVerified's reverse phone number lookup, but it's a paid service.
Better Business Bureau® (BBB)
The BBB has one of the best free reverse phone lookup apps for local businesses and charities.
Its Find search box recommends entering an organization's name or a business category (like auto repair). Nevertheless, it accepts phone number–based queries.
Since the BBB puts an emphasis on location, it requires you to include a city, state, or zip code in the US, Canada, or Mexico in the Near search field.
It doesn't matter what place you enter, though. Any location will do, for it only comes into play when there's a need to refine the results due to duplicates.
The BBB isn't strict with number formats. So, it's not a big deal if you use the wrong special character or exclude a hyphen or two.
It's unlikely that a free phone number lookup on the BBB will return plenty of business profiles. By default, the search app sorts results by Best Match. But there are Distance, Rating, and Category filters at your disposal.
Also, you can switch Show BBB-Accredited Only on to view just the companies that have passed the nonprofit's evaluation and uphold its high standards.
For starters, a business profile on the BBB can feature:
the organization's contact information
brief overview
key business details (such as type of entity and alternate trade names)
reviews
complaints
average star rating from customers.
The BBB may rate non-accredited businesses, provided that there's sufficient information to assess their trustworthiness.
Angi
Formerly known as Angie's List, Angi is a network where consumers can find and book regularly evaluated local home improvement contractors.
Its search engine works similarly to BBB's. It imposes no keyword restriction, so it's a viable free reverse number lookup app.
Angi's tool also comes with familiar filters such as Distance and Categories. In addition, you can improve the results using Begins With, rearranging them alphabetically or numerically.
Unlike the BBB, Angi doesn't allow you to run a search as a guest. So, sign-up is required. In addition, its free reverse phone number lookup app tends to show results even if your keyword has no matches.
In case you find the actual owner on Angi, this contractor's profile can include the following:
Complete contact details
Business description
General information (like insurance coverage availability)
List of services
Image gallery
Reviews
Average ratings per category
Current deals
The Best Cheap Reverse Phone Lookup Services
Free reverse lookup services for phone numbers have one (and one only) unquestionable advantage over their paid counterparts - cost. In terms of quality, you have got to be extremely lucky to get reliable results.
Often, free tools pull up limited, inaccessible, or irrelevant data. Even worse, there are companies that explicitly advertise free reverse cell phone number lookups, but don't exactly act in good faith.
So, is there a free reverse phone lookup service that's actually a bait?
Sadly, there is. In fact, there are many of them.
As a general rule, if a background check company is behind the tool, it will likely ask you to pay some amount to view the results.
Make no mistake about it, not all information brokers practice this tactic. Some genuinely provide totally free reverse phone lookup services and generate revenue through other means. That's why you ought to understand the business model of a data brokerage company before using it in order to avoid wasting your time.
If you're willing to pay cash for more or less guaranteed quality results, below are the most affordable background check services we can bet our money on.
Intelius
Intelius owns a considerable database of over 20 billion public records and supports searches by name, phone number, and address.
For unlimited reverse telephone and cell phone number lookups, the service costs $0.95 for the first five days before it turns into membership of $29.95 a month. But you may also get a no-trial subscription of $4.99 that auto-renews every 30 days.
TruthFinder
An institution in the data brokerage business, TruthFinder offers people, reverse address, and reverse phone lookups as well as email-based Dark Web scanning.
For just $4.99 a month, you can search individuals and organizations by landline or mobile number unlimited times and get comprehensive online reports. But if you opt-in for its $1 trial, you can enjoy almost free reverse phone lookup transactions with report preview for five days.
Instant Checkmate
Instant Checkmate doesn't provide reverse address search. But it does support people and reverse phone lookup services, which are sold separately.
To dig up people's background information by telephone or cell phone number unlimited times on Instant Checkmate will set you back $5.99 a month.
Its five-day trial for $1.99 entitles you to access digital reports. Once it's up, expect a bill of $6.99 every 30 days until you cancel your membership.
US Search
With US Search, you can run background checks on people. They will uncover property documents, criminal records, and social media profiles, etc. by name, phone number, address, or email.
To do a reverse cell phone lookup in the USA with no limit and access to digital reports securely and privately, you can sign up for US Search's five-day trial for $1.99. Afterward, it becomes a monthly subscription of $19.86. Or, you can pay a membership fee of $4.99 every 30 days from the get-go.
Wrap Up
Is there a free reverse phone lookup service that is as good as a paid one?
Highly unlikely.
Paid services keep repositories of diverse public and private records from all conceivable sources. Free ones are only interested in collecting specific information about people and/or businesses.
Free reverse phone lookup apps are useful until they're not. Unfortunately, they're more likely to disappoint than delight you, so don't have high hopes in consistently getting quality results from them.
If you really want to identify a phone number's owner and get some substantial background information, you'll need a paid service.
FAQ.
---
Is there a free way to lookup a phone number?
Yes. In theory, any site that requires users to share or display contact information for any purpose can be a viable place to search by landline or mobile number. Standard search engines and social media networks fit the bill. 
Is there a truly free reverse phone lookup service?
Yes, there is. But most of them are just accidental reverse phone lookup apps. They just happen to support search by telephone or cell phone, but they're not really in the background check business. Be skeptical about full-fledged data brokers that advertise seriously free reverse phone lookup services. Search is their bread and butter, so most, if not all, of them charge money for the background information they paid to have.
What is the best free reverse cell phone lookup?
Some of the best that come to mind are Facebook, Google, the Better Business Bureau®, and Angi. However, none of these organizations have a monopoly on public and private records. They may be able to identify a telephone or mobile number's owner. But the stars have to align for you to get quality and substantial results. Is there a free reverse phone lookup service offered by a legitimate background check company? Read this piece in full to find out.
Leave your comment
Your email address will not be published.
You may also be interested in.