-> Published on: 30-03-2023

-> Benefited Readers - 98 and Counting
Is There a Free Trial of a Background Check? [5 Top Options]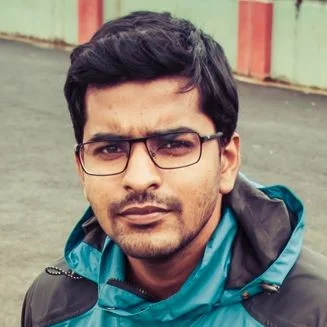 Florence is a dedicated wordsmith on a mission to make technology-related topics easy-to-understand.... | See full bio
"Is there a free trial of a background check?" is a common question nowadays since most of us have needed to learn more about someone else at least once in our lives.
The quick answer is: not really. All legitimate companies that offer a 'free trial' still require a minor symbolic payment of at least $1 (if you're lucky).
"But I found a completely free background checker!" you might say. The truth of the matter is that no trustworthy screening service offers free checks as they have operational costs and must pay for the information they get from their data brokers.
Below, we take a look at the cheapest legitimate screening sites!
Are Free Trial Background Search Sites Really Free?
Most background check companies offering a 'free trial' actually promote heavily discounted plans that must be canceled within a few days to avoid paying the full rate.
However, these premium search platforms still allow you to start your search with the person's name, address, and/or number before generating a few basic details as proof of their legitimacy, such as their name, location, age, and relatives.
However, to access the full report, which includes everything from social media handles to phone numbers, exact street addresses, credit reports, and criminal and court data, you will be prompted to pay the full report price or become a site subscriber.
That's where 1-dollar free trial background check offers come in! By paying a symbolic fee, you get unlimited premium reports that include most aspects of a person's past.
However, you will most likely have to create an account and provide your payment details to access the trial offer. Remember to read the fine print before doing so, though, as you might miss some hidden cancellation fees or other requirements.
Any Free Trial Background Check Alternatives?
If you have the know-how and time on your hands, you can conduct a free public record check yourself. However, tracking down and navigating all publicly available databases can be tricky since they are scattered at local, state, and national levels.
Moreover, some official government records are not updated regularly.
For instance, if you want to find a specific federal court record, you can use PACER's official government page, which holds over 1 billion federal court documents.
You can also peruse the National Sex Offender Public Website, which allows you to search the registries of every U.S. state and territory by name and location.
As for finding the person across social media, you can type in their name in the search fields of all big sites, including Facebook, Instagram, LinkedIn, and even OnlyFans.
Top 5 Background Check Trial Options
As you can see, tracking down every last bit of information about someone is an arduous process that can take hours and sometimes even days of effort. Looking for some information through social media platforms might not be enough.
Therefore, consider the trial options of the major background check services, which let you generate, download, and view genuine reports at a minimal fee.
1. Intelius
Intelius offers its excellent People Search service in two separate trial bundles: along with Reverse Phone Lookup at $0.95 for 6 days and together with Address Lookup at $0.95 for 7 days. Best of all, you get unlimited reports with either bundle!
While both trial options include Intelius's standard People Search data, the first focuses on providing the person's social media handles, related individuals, and photos when available. On the other hand, the second option focuses on their location, especially their neighbors, property value, evictions, neighborhood statistics, nearby sex offenders, etc.
2. Instant Checkmate
Just like any other background check, Instant Checkmate provides customers with classic background screenings that include a person's name, aliases, date of birth, addresses, phone numbers, emails, related persons, criminal and court records, social media profiles, licenses and credentials, and much more!
You can get all that and run unlimited searches with the platform's 5-day trial for only $1. Cancel on time, though, as you'll be charged $35.12/month afterward.
3. TruthFinder
Another great option with a 1-dollar free trial background check is TruthFinder—one of the most popular people search sites around, as it thoroughly combs through anyone's social media, police records, civil judgments, address data, and much more!
You can unlock TruthFinder's special 5-day and $1-dollar offer by providing your name, email, and payment information. However, if you forget to cancel the trial, you will be charged for a full 1-month membership at $29.89.
4. InfoTracer
InfoTracer is a smidge more expensive than the previous three offers as it costs $2.95 for 7-day unlimited search access. Despite the minor price difference, InfoTracer's public records report includes everything from current and past address and contact information to social media, criminal data, financial information, and property records.
InfoTracer's search algorithm also goes through billions of records on municipal, county, state, and federal levels. You get all data that is publicly available through courthouses, police departments, jails, prisons, and other government agencies.
5. BeenVerified
Last but not least, BeenVerified is another excellent background check option as it offers access to all its services with its 7-day trial membership at only $1.
Once you sign up, you can search with a name, phone number, email, address, or vehicle data and get all kinds of reports, from social media profiles and property records to criminal, police, and financial data—collected from billions of sources nationwide.
Note: None of the above companies are FCRA-compliant; therefore, you cannot utilize the data you retrieve for consumer purposes, such as screening potential employees, approving credit or insurance applications, and verifying tenancy applicants.
Bottom Line
Is there a free trial of a background check? Not really. That is, you can use any premium background check service to find the person you are looking for, but you will only be able to read their name, age, and general location, not access their full report. Thankfully, most of the top background check companies offer trial plans that let you generate unlimited reports during a short trial period for a minimal fee (most often $1).
Leave your comment
Your email address will not be published.
You may also be interested in.