-> Published on: 20-04-2023

-> Benefited Readers - 1,171 and Counting
Kik Scams and How to Avoid Them?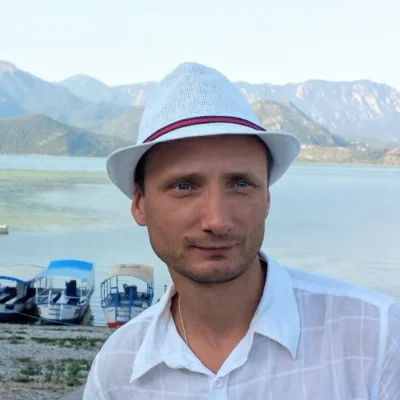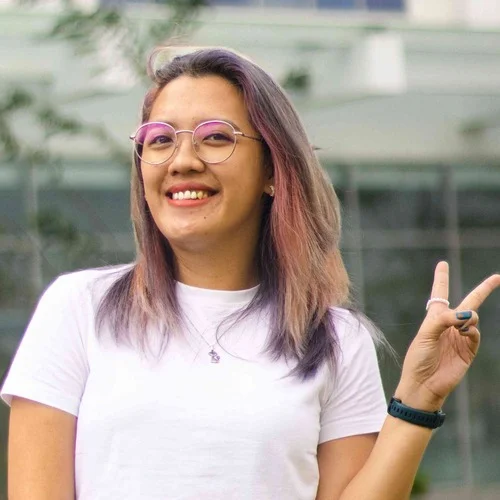 Girlie Defensor
Joined June 2023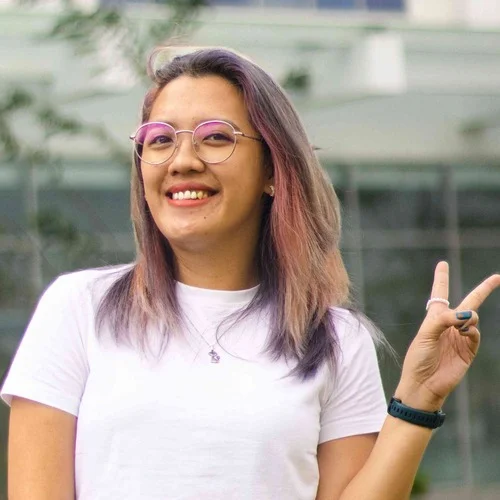 Girlie is an accomplished writer with an interest in technology and literature. With years of experi... | See full bio
Out of the 15 million active users in Kik, 7.2 million are from the US. Unfortunately, many of the users of the app are targets of fraud due to a large number of relatively younger users in their teenage years.
With the Federal Trade Commission (FTC) receiving 2.4 million fraud reports in 2022, Kik's mix of popularity among teenagers and features for anonymity makes it a suitable hotspot for cybercrime.
In this article, discover how scams on Kik work and how to avoid them.
🔑 Key Takeaways:
Don't give phone numbers, full names, passwords, and emails to strangers on Kik.
Block and report an account when you think it's a scammer.
Don't trust strangers right away. Verify their legitimacy using websites like Social Catfish.
Take security measures on your device for another layer of protection against scammers.
What is Kik Messenger?
Kik is a mobile chat application that works on Android and iPhone. The app's popularity among kids, teens, and young adults. In fact, 40% of American teens use Kik.
In Kik, users only need a username or another social media app account to create an account. Kik is free to use, like WhatsApp and Viber.
Kik offers the following features:
one-on-one chatting
anonymous messaging
promotion chats or accounts
group chats
sending messages, photos, videos, gifs, etc.
exploring public groups
scanning unique kik codes
While messaging apps like Viber and WhatsApp are considered relatively secure, Kik has it's own set of flaws.
If you're a parent, this app is something you should be careful about. Kids can be prone to online scams, which is one of the most common dangers on the internet for younger demographics.
With its lax age restrictions and anonymity, Kik garnered a reputation for being a hotbed for cybercriminals. Moreover, pedophiles taking advantage of the system and exploiting children abound on the platform too, just like in the case below:
"Ok so im 16 ill be 17 in 3 months u sure u want me," wrote a user on Kik Messenger, an instant messaging platform with a troubled history of child exploitation scandals. "What state…Also promise me no nudes until you are old enough to be of age," Perry said later in the chat."

— steven monacelli is posting 🆓 (@stevanzetti) April 21, 2023
Ensure that your kids have good cybersecurity tools, like monitoring their online activities, to protect them against scams and other possible online threats on Kik.
What is a Kik Scam?
A Kik scam is simply fraud that happens on Kik. A lot of these scams can turn into blackmail, where someone asks for money or something else in exchange for not revealing any embarrassing messages.
Kik bots and catfishing are the two biggest types of scams on Kik. Catfishing on Kik happens when someone takes advantage of the anonymity feature of Kik. Using fake personas and identities, scammers fool targets on the app.
Understanding how Kik scams work can help you protect yourself and your online identity from the consequences of falling into these scams.
How Do Kik Scams Work?
Since Kik uses social integration, you can invite people to the platform through text, e-mail, Twitter, and Facebook.
🔒 Security Note: Unlike other messaging apps, messages on Kik Messengers are untraceable to a certain extent.
The platform also doesn't have access to any content sent using the app. Any residual data is deleted shortly after a user sends them. This feature aids users' anonymity, but scammers can also easily abuse it.
While messages on Kik are encrypted in transit, the platform does not use end-to-end encryption.
A user only sees the other party's profile name, username, and display photo in a conversation. E-mail addresses, phone numbers, and birthdays are not accessible to other users.
While this is convenient in many ways, it also attracts scammers.
Here's how scams often happen on Kik:
Someone may chat with you and prompt you to click a link. This link will take you to another website and ask for your private information. Scammers may take this chance to put spyware on your phone.
As the conversation progresses with strangers, predators blackmail their victims for sexual favors or money in return for not revealing sensitive information that may damage a victim's reputation.
Malicious links and blackmails can lead scammers to hack or take over your account, leading to possible identity theft.
When left unchecked, these Kik scams cause harm to your Kik profile, bank account, or personal affairs.
Taking precautions to avoid these scams can save you precious time, emotional distress, and financial disaster.
How to Avoid Kik Scams
Falling for a Kik scam can significantly affect a person's life. It is important always to ensure your transactions are safe.
👍These steps may help you avoid Kik scams:
Don't click malicious links.
Don't send money to a person you met online.
Don't give personally identifiable information like phone numbers, real full names, or login credentials.
Don't trust strangers who are too friendly to be true.
Do your own research before believing the claims.
Keep your devices' security features updated.
Apps or websites like Social Catfish can help you with people searching and verifying professionals. Ensure you secure your data by verifying the identity of the people you are talking with on Kik.
How Social Catfish Can Help You Avoid Kik Scams
Social Catfish is a background check tool used for various purposes. This website has features that efficiently do:
name lookup
reverse image search
phone lookup
physical addresses lookup
username lookup
Using these tools, you can efficiently track down your scammer's assumed identity.
While the results don't guarantee that you will find your scammer, you can at least use it to notify others that their images are used to scam people.
Social Catfish provides a user-friendly interface that makes your search easy, convenient, and hassle-free.
Type something into the search bar, and wait for easy-to-follow prompts from the site. Some tools, like looking up a name, require you to look around until you find the right one.
If you haven't been scammed, you can use the site to verify the identity of the person you are talking to over Kik.
⏳In A Nutshell: Kik is a fun and useful app for messaging. However, just like any other app, it also has its risks.
Be wary of strangers who chat with you on the platform!
Bottom Line
Kik is an app that can be an excellent platform for connecting with friends, family, and community members. Being anonymous is a great feature but it is also prone to abuse.
With many kids and teens on the app, many scammers are flocking onto the platform to take advantage of them.
Don't get fooled by strangers who are too friendly to be true. Verify their identities through reverse name lookup features like Social Catfish.
FAQs.
---
Is it safe to chat on Kik?
Kik can be safe for adults because they might have more knowledge on how to protect themselves against online threats like scams. Yet, Kik can harm children unaware of scams and how to avoid them.
Kik is not a dating site. This chat app lets you connect with friends, family, and strangers. Some consider this an alternative to Tinder since there are group chats for those looking for people to date.
What is Kik Messenger used for?
Kik is a free app to send messages, photos, videos, and more.
Leave your comment
Your email address will not be published.
You may also be interested in.