-> Published on: 25-05-2023







-> Benefited Readers - 188 and Counting
Helpful Laravel Statistics: Laravel Market Share and Trends in 2023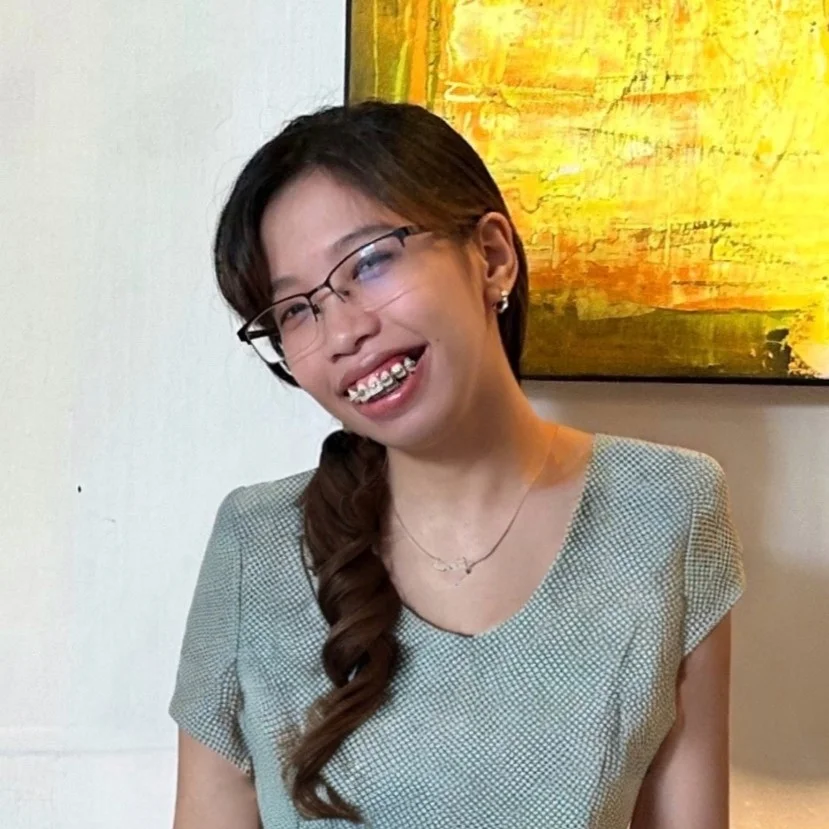 April is a proficient content writer with a knack for research and communication. With a keen eye fo... | See full bio
Laravel is a Model-View-Controller (MVC) framework that uses PHP. It simplifies and quickens web and software development, manages complex applications, and boosts security. Founded 12 years ago, the company has struggled to catch up to more established brands. But that may change soon.
As PHP drastically gains traction as the top choice for development, PHP-based frameworks like Laravel are naturally swept up by the hype. However, Laravel now has its foothold in the market and a growing community as more tech blogs, companies, and developers talk about it often.
This article will explore the facts and statistics that may prove Laravel's continued relevance in the programming world.
Editor's Choice
Currently, 44,323 companies use Laravel.
Laravel's annual revenue is $5.7 million, close to its top competitor, Font Awesome.
Americans make up most of Laravel's worldwide customers, at around 303,718.
Computers, electronics, and tech are Laravel's biggest industry verticals.
74.68% of Laravel's website visitors are men.
70% of Laravel users are between the ages of 20 to 34.
27.71% of Laravel users aren't senior-level programmers, boasting 2 to 5 years of experience in the job.
38.86% of Laravel coders prefer macOS over Windows.
How Many Websites Use Laravel?
"Laravel is the strongest contender in the PHP ecosystem simply because it includes the features needed to build modern web applications." - Taylor Otwell, CEO of Laravel
As one of the world's top best MVC-based PHP frameworks, Laravel is utilized by 1,723,068 live and historical websites, according to BuiltWith.
Over 33.7 million live websites use PHP, and Laravel powers 743,470. Meanwhile, 979,598 formerly Laravel-driven sites have discontinued using the technology or moved on to their competitors.
Laravel became popular among developers because it provided quality and convenient development experiences. Its usage has spanned multiple industries, from technology to arts and entertainment.
To understand its impact on the worldwide programming community, users must look into Laravel's market size, preferred demographics, and trends to see how this old language is still alive and thriving.
Laravel Market Size Statistics
Market size shows how much potential a product has– and Laravel's numbers look promising. Laravel is at the top of 5 competing companies. SimilarTech predicts its market share to be at 35.87%. Since its initial release in 2011, the framework has significantly impacted the global PHP industry.
Yii comes at a close second with 30.56%, followed by CodeIgniter at 26.05%. Even though Yii was released much later than the rest of the PHP frameworks on this top-tier list, it has made remarkable strides. Yii came close to beating Laravel in sheer popularity because many loyal developers believe it's better for making content websites.
Here are the latest Laravel stats to examine its influence further.
1. 44,323 companies started using Laravel in 2023.
(InfoStride, Stackshare)
Laravel has successfully serviced thousands of companies in 2023. Notable companies like Pfizer and BBC rely on Laravel for developing websites and applications.
Famous names such as Invoice Ninja, Alison, Barchart, TourRadar, and MyRank were also built using the tool. Additionally, 3,401 companies also use Laravel for tech stacks.
These companies likely chose Laravel because it can simplify complex code quickly. The framework is also flexible, allowing creative and custom web designs that, according to experts, 75% determine a website's credibility.
🎉 Fun Fact:
Invoice Ninja, which started in 2014, used Laravel while scaling. The Medium reported that the payment service built the site to help businesses and freelancers make custom invoices and process payments.
2. Laravel makes an estimated $5.7 million a year.
(Growjo, Glassdoor, ZipRecruiter)
While the framework is open-source and free for use and distribution, Laravel makes almost as much money as its top competitors.
Most of its million-dollar revenue is through several offshoot resources like Laravel Forge, Envoyer, and Laracasts. Books, training, tutorials, and conferences also generate income for the company.
Within Laravel, Glassdoor outlines that a developer earns an average of $90,487 per year, which potentially peaks at $126,000 and dips at $65,000, according to 8,640 salary reports. ZipRecruiter's standard is $92,285, with the highest at $150,000 and the lowest at $40,000.
⌛ In a Nutshell:
Laravel owns a minute part of the world's PHP Framework market, but that hasn't stopped it from servicing thousands of companies and making $5.7 million yearly in revenue.
Laravel Demographics Statistics
Web and software development occupy many industries and niches, not just computers and technology. Laravel may not sit at the top of the programming-framework food chain. Still, it has built a specific community years after its launch.
The following Laravel stats are about its customer base–– essentially, its primary audience.
3. 303,718 Americans use Laravel.
(BuiltWith)
Unsurprisingly, Laravel is most popular in the United States, with 303,718 live and historical websites using the programming tool. This is followed by the United Kingdom (54,648), Russia (31,053), India (20,663), and Brazil (20,281).
Laravel's popularity in America can be seen in the Top 10k High-Traffic Websites list. They're all based in the US. Some of them are:
Frontpage.pch.com
Shipnow.van.fedex.com
Tools.stage.wbur.org
Advisedservices.principal.com
Weibo.com.
4. The Science and Education industry comprises 3.26% of the Laravel user base.
(Laravel News, Enlyft)
Laravel's top industry involves computers, electronics & technology. It has a market share of 5.32%. The science and education sector follows this at 3.26%. Law and government come next with 2.16%. And arts & entertainment are last with 2.11%.
Laravel's reach in the tech world can be attributed to its excellent security features. It guards against cross-site scripting, request forgery, and other programming issues. Also, its flexibility includes a built-in ORM implementation, highly-rated packaging, and multiple file systems. So Laravel can secure a place in any developer's best PHP frameworks list.
WordPress, a leading content management system (CMS) usually paired with Laravel, is also used in the science and education sector. 6.38% of WordPress sites involve universities and educational organizations. That's more than Laravel's numbers since over 30% of all sites on the internet have WordPress.
5. 2,706 Laravel-powered websites belong to the Web Development niche.
(6sense)
The tech industry is home to several smaller niches like SEO and E-Commerce. According to 6sense's data, The Web Development niche has 2,706 Laravel-powered websites, the biggest in 2023.
Digital Marketing is the second largest Laravel-using niche, with 1,917 websites, and Software Development is third with 1,830 websites. Other niches include:
SEO with 1,510 websites
Web Design with 1,386 websites
E-Commerce with 1,111 websites
PHP with 1,111 websites
Outside of the tech industry, Laravel is also leveraged in Tumblr and thousands of blogs across the internet, further widening its reach. This significantly adds to the platform's user base since approximately 7.5 million new blogs are published daily.
6. 74.68% of men make up Laravel's total audience pool.
(Similarweb)
Laravel got 4.5 million visits to its main website last April. A massive chunk of those visits came from men. Specifically, 74.68% of Laravel's visitors were male, while only 25.32% were female.
These Laravel stats are consistent with real-world concerns about the insufficient number of women in tech. In 2022, Zippia reported that women only comprise 34.4% of the US's leading tech companies like Google, Microsoft, and Amazon– and only 31.4% of Apple's leadership roles belong to women.
7. 70% of Laravel developers are young adults.
(Similarweb, Stackoverflow)
Adults aged 25 to 34 are Laravel's most frequent visitors in 2023, promoting the prevailing notion that tech is still a "young person's job." 70% of developers in 173 countries are 20 to 34 years old, based on a 2016 survey profiling over 50,000 developers.
Less than 10% belong to the younger-than-20s group, and 3.8% are the 50s and 60s coders who worked alongside their younger counterparts.
👍 Helpful Article:
Laravel isn't the only programming language that has cemented its role in web and application development. Here are some articles on the popularity of other coding languages:
Laravel Trends Statistics
So, what's currently happening inside Laravel's ecosystem? The framework's open-source nature allows its community to experience considerable growth heading in multiple directions and creating different trends.
The Laravel stats below will show us a glimpse of the framework's future and the kind of developers who are keeping up with it.​​
8. 79.2% of the world's websites still use PHP in 2023.
(Similarweb)
PHP has incurred steady growth for 25 years. And it doesn't seem to be slowing down. As one of the most popular languages used in programming, PHP is estimated to grab 49.47% of the global market this year. This is huge for frameworks like Laravel, which, like PHP, is rising in demand too.
9. Nearly ⅓ of Laravel users only have 2-5 years of programming experience.
(Laravel News)
PHP is a beginner-friendly language. Compared to JavaScript, it's much easier to learn. Some coders even testify to knowing only about HTML and CSS before venturing into PHP.
Blending in framework tools and PHP command lines tools such as PHP artisan adds convenience and ease, making a developer's job much more manageable.
In 2022, 27.71% of Laravel users only had 2-5 years of professional or amateur programming experience, proving there are as many mid-level programmers in the community as senior-level.
They nudged slightly higher, with 29.84% being developers with 5-10 years of experience. Coincidently, 2-5 years is the most common experience level for Laravel users in the same year.
10. 38.86% of Laravel coders prefer macOS over Windows.
(Laravel News)
Regarding operating systems, there have only been two opposing key figures, macOS and Windows. These two usually have a close tie when talking about user preference. However, Larevel News' 2022 survey states that 38.86% of their users prefer macOS while 36.86% favor Windows.
The slight difference is likely due to the influx of mid to senior-level programmers running the more famous PHP versions 8 and 7.4 on macOS. It may also be due to Larvel's heavy popularity in the US. After all, the American market makes up 43% of Mac's global revenue.
✅ Pro Tip:
When choosing to install Laravel on a macOS, install the following first:
Bottom Line
Over the years, the once-small, open-source PHP framework has evolved into a giant entity with a solid foothold in the programming market, proven by its consistent demography and the capability to start trends.
All the pieces of Laravel statistics mentioned here prove its popularity is not unfounded. Its ecosystem is ever-growing and changing, with more young developers worldwide contributing resources like training, libraries, tutorials, and bundles.
There are approximately 2 billion websites, with many more being built. Developers can only expect Laravel's popularity to rise as it matches the increase in websites. This will also push the company to equip the framework with even more tools and features for smoother-running applications.
FAQs.
---
Do big companies use Laravel?
Most of Laravel's users work for small to mid-size companies or businesses. However, Laravel has had plenty of known companies that use it for web and software development. These brands are Pfizer, BBC, and Liberty Mutual Insurance.
Can Laravel handle millions of users?
Laravel supports scalability. The building process must be perfect with correct custom solutions at all levels to have that much traffic. In other words, it's not an issue of the framework but of the architecture and other high-powered resources used to run the entire application.
How much data can Laravel handle?
The exact amount of data Laravel can handle currently needs to be discovered. But Laravel has proven scalable and can run smoothly on high-traffic websites like Wikipedia or other enterprise-level applications.
Leave your comment
Your email address will not be published.
You may also be interested in.