60+ Matching Bio Ideas You Can Try Today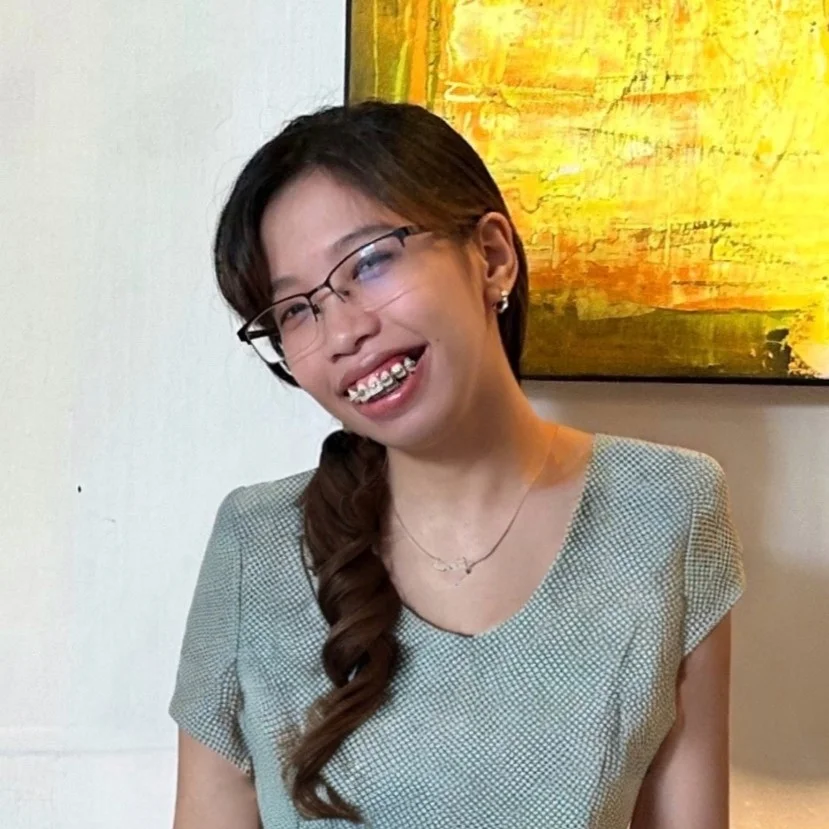 April is a proficient content writer with a knack for research and communication. With a keen eye fo... | See full bio
Do you remember the day when your partner chose "In a relationship with (your name)" on their Facebook account and you were over the moon?
Well, that's not cool anymore. The new way to show the world how much you love each other is to create matching bios with your better half.
We've discovered the best ways to write them. We've also composed a list of over 60 matching bio ideas for lovers and best friends you can use as your own or modify to create new ones.
Let's get started!
But, first:
What Are Matching Bios?
It's a current social media trend where two people use creative and witty ways to tell followers that they're together.
Bios can be:
short and identical
simple complementary phrases
sentence splits that don't make sense unless read together
Short Instagram bios for relationships contain just the name of one partner with a username tag followed by a suitable emoji such as a heart or a sun. The partner does the same.
Or one partner can write "the loud one" and the other "the quiet one" — and everyone will know you complement each other and make one whole.
Couples often add a little mystery by using one half of a statement with three dots to indicate that somewhere there is their soulmate that finishes their sentence.
How to Choose a Good Matching Bio?
Have you already composed your Instagram bio? If so, then you know that it's not that easy. Creating matching bios for couples is that much harder because it includes another person besides you.
Here are our tips to help you sync with your partner and choose the best matching bios:
Creativity is just connecting things
Steve Jobs was right. The best way to match your profile with your partner's is to find ways to connect them. Once you find the link, the matching is easier. For inspiration, look at other couple bio ideas. Or start by simply tagging your significant other and including a combination of emojis. For instance, one can have the moon and the other the stars. This could be your digital matching tattoo. This should provide a reference to your relationship.
The cleverest bios are funny and sometimes ironic. They're sure to grab your attention — much more so than simple bios. Romantic couples and best friends usually choose:
easy-going slang or rhyme
allusions to the latest trends or TikTok audios
references to shared favorite film or band
inside jokes
For example, the boy can simply write Shrek and the girl Fiona and it's going to be obvious that they're a couple.
Come up with a meaningful quote or saying
Think of a statement that is significant to both of you. It can demonstrate:
your commitment to each other
your relationship goals
or important moments you've shared
Matching bios for couples can include the lyrics of a favorite song, a maxim or saying, or a line of a poem. Using quotes from TV shows is also a good idea.
Couples can even match their bios using cute corresponding profile pictures. For instance, they can wear twinning outfits or have the same hairstyle in the photo. This option can be both funny and original.
The words you choose need to fit your personalities. Just make sure your matching bio quotes are something you can both identify with. Don't use it if it's not true for your relationship. It's better to be authentic than fashionable.
60 Matching Bio Ideas for Couples & Best Friends
If you're looking for matching bios for you and your partner or friend, take a look at the following categories.
Matching Bios for Besties
Here are the coolest matching bios for best friends:
One and the same… …two of a kind.
Never gonna grow up… …never gonna slow down.
I will never let you fall… …I'll stand up with you forever.
Remind me that we'll always have each other… …when everything else is gone.
You keep me safe… …you keep me wild.
My first friend… …my best friend.
We didn't need words because… …we've perfected our own secret language.
One soul… …two bodies.
Our bond remains… …forever strong.
A real friend is the one who walks in... …when the rest of the world walks out.
Cute Matching Bios for Couples
Looking for cute ways to say you're taken in your bio? We've got you covered:
A million times over…I will always choose you.
I belong to you…and you belong to me.
I wanna ride with you...I'll be your ride.
Hold me like you mean it…I'm never gonna let you go.
Whatever our souls are made of…his/hers and mine are the same.
Only you, babe…only you, darling.
Together forever, never apart…maybe in distance, but never in heart.
You're my favorite hello…and my hardest goodbye.
Take my hand…and we can get through anything together.
There is nothing you could do…that could stop me from loving you.
Even though there is plenty of fish in the sea…you are without a doubt the perfect fit for me.
We can make it…'til the end.
Love is a risk…worth taking.
Love isn't something you find…it's something that finds you.
Funny Matching Bios
We told you that humor and a bit of irony can help you compose the perfect matching bios. Take a look at these:
Partners…in crime.
It wasn't love at first sight…but we turned out okay.
Sugar and spice… That's us.
Prepare for trouble…and make it double.
The introvert…The extrovert.
Big spoon…little spoon.
You are the butter/cheese/icing…to my toast/macaroni/cake.
If found, return to bae…I am bae.
Don't go bacon my heart…I couldn't if I fried.
I don't do matching bios, but…I do!
I used to hate matching bios but @username … I made you love matching bios @username.
Matching Bios for Three Friends
What if you have not one, but two close friends? No one wants to be left out. Consider these matching IG bios for three besties:
When the sun shines… We shine together… Told you I'll be here forever.
Unlike Barbies…me and my girls…aren't sold separately.
A friend is someone who understands your past…believes in your future…and accepts you just the way you are.
The bags…under our eyes…are Gucci.
I don't need a friend who changes when I change…who nods when I nod…my shadow does that much better.
True friendship is when…three people walk in different directions…but remain side by side.
I wanna be there with you…I really do be missing you…everything I do is for you and I really do adore you.
Yes, we know how obnoxious…we are together…No, we don't care.
Only one player is not important…The most important thing is the squad…and it's important to be together.
In the end…we will remember not the words of our enemies…but the silence of our friends.
Matching Bios Based on Song Lyrics
Are you a romantic at heart? Are you looking for cute ways to put your girlfriend or boyfriend in your bio? Look no further. Consider these lines from popular love songs:
Take me into your loving arms…Kiss me under the light of a thousand stars. (Ed Sheeran)
You are my fire…the one desire. (Backstreet Boys)
But you've got stars, they're in your eyes… I've got something missing tonight. ("What a Feeling" One Direction)
If you fall, I will catch you, I'll be waiting…time after time. ("Time After Time" Cyndi Lauper)
Don't you give up, nah-nah-nah…I won't give up, nah-nah-nah, let me love you. (Justin Bieber)
I'll spend forever wondering if you knew…I was enchanted to meet you. ("Enchanted" Taylor Swift)
So before the light, hold me again…with all of your might, in the still of the night. (The Five Satins)
You're the only one I'd be with 'til the end…when I come undone you bring me back again. (Avril Lavigne)
Thought I couldn't want you, more than I did before…But every day I love you a little bit more. (JLS)
And when you smile…the whole world stops and stares for a while. ("Just the Way You Are" Bruno Mars)
Music to my heart that's what you are…a song that goes on and on. ("Love You Like a Love Song" Selena Gomez)
Matching Bios Based on TV Show Quotes
If you both have a favorite TV series, why don't you choose your matching status for couples from there? Look at these examples we've provided for you:
Most of my life I felt alone, even when I was with people…that was until I met you. — Pretty Little Liars
Yeah, that's right, I'm a big dork and I listen to emo…and I'm dating her. — The O.C.
You know you are right for someone when they force you… to be the best version of yourself. — The Mindy Project
But now I'm standing here today knowing that I have everything that I'm ever gonna need…You are my family. — Phoebe Buffay, Friends
I believe that we can be extraordinary together…rather than ordinary apart. — Grey's Anatomy
Everyone comes with baggage…find someone who loves you enough to help you unpack. — How I Met Your Mother
Three words. Eight letters…Say it and I'm yours. — Gossip Girls
You are my person…You will always be my person. — Grey's Anatomy
And you, with all your little flaws, and your little quirks…somehow you keep drawing me back in. — The O.C.
You can make your matching bios for Instagram fancier by just alluding to the TV show you can't stop watching. Here is how:
The Relationship Agreement calls for…matching bios. — The Big Bang Theory
How to Create Your Own Matching Bio?
You don't want to copy and paste ideas. Don't worry, you are in the right place! We'll show you how to be original and write matching bios yourself.
Pick a theme. - Talk with your partner or friend about what kind of matching Instagram bios for couples you want to share. You can be romantic or humorous. It can even be something that only has meaning for the two of you.
Think of a favorite phrase/line/sentence/quote/song lyrics. - It can be the original text or modified — as long as it's important to you.
Separate it into two parts. - One for yours and one for your loved one's bio.
Be creative. - There are no rules! It's meant to be a fun way to let your followers and friends know about your relationship.
Wrap Up
Now that you have a bunch of matching bio ideas to choose from, you're bound to compose the perfect matching bio.
Feel free to use the examples as an inspiration.
If you want to be authentic, think outside the box. Virtually any sweet words you've read or any love song you've heard can be your inspiration. If you have special nicknames you use, they might be enough for you.
Pick your own unique way to show your love to the world!
Leave your comment
Your email address will not be published.
You may also be interested in.