-> Published on: 31-05-2023




-> Benefited Readers - 106 and Counting
12 Must-Know Messaging App Statistics
Reading time:
10 min read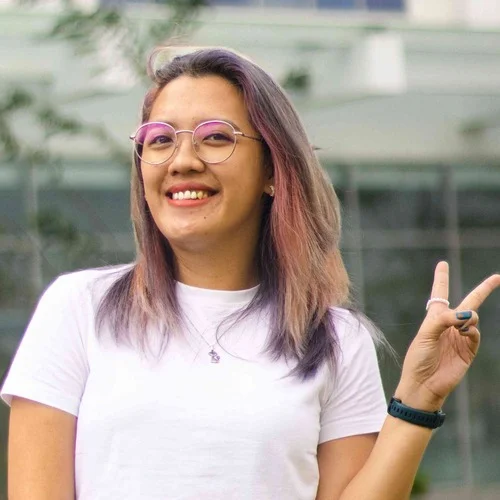 Girlie Defensor
Joined June 2023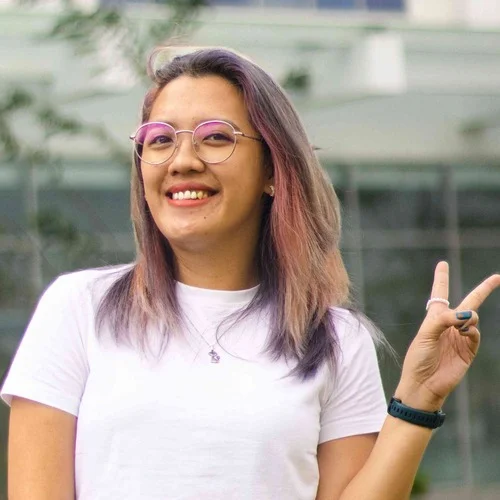 Girlie is an accomplished writer with an interest in technology and literature. With years of experi... | See full bio
There are 3.32 billion messaging app users in 2023, making it the most popular app category. By 2025, the number of users is predicted to reach 3.51 billion.
Not just that, messaging apps have already surpassed the number of monthly active users on social media by 20%. No wonder businesses are trying to use these messaging apps to reach their audience.
Learn why messaging apps are increasingly used with these latest trends, facts, and data.
Editor's Choice
Global mobile messaging market size will reach $101.4 billion by 2030.
The US messaging app market is estimated at $443.53 billion in 2022.
China's market for mobile messaging is forecast to grow at 14.4%.
Worldwide, Facebook Messenger users spend approximately 3 hours on the app monthly.
67% of EU and 52% of US respondents have messaged a company on messaging apps about pre-purchase issues and shipping or delivery questions.
Brands that offer the option to engage via messaging apps were preferred by 67% of EU and 52% of US respondents, becoming potential buyers.
40 million businesses are active on Facebook Messenger.
Businesses and users exchange 20 billion messages on Facebook Messenger monthly.
How Popular are Messaging Apps?
Online chats, such as instant messaging, allow for real-time text transmission through the Internet. This established low-cost or free chats as a much-preferred alternative to SMS.
3.32 billion people worldwide are active users of messaging apps in 2023, 60% of which are users of WhatsApp, making it the most popular messaging app globally.
Here are the latest messaging app usage, user, industry, and trend statistics for 2023.
Messaging App Usage Statistics
Gone are the days when your only communication option was to subscribe to an expensive SMS plan. More smartphone users have also downloaded apps for instant messaging, which functions online.
Besides individuals, brands have adapted this technology to connect with their customers faster. However, it poses issues like needing more speedy responses or using chatbots for instant messaging.
Here are more messaging app usage statistics today showing how well the industry is doing:
1. 3 billion people used messaging apps in 2021.
(Business of Apps, SmatBot, Statista)
Messaging apps have become one of the most popular categories in 2021. These apps have become an alternative to expensive SMS plans for communication. People want to communicate with their contacts immediately for personal or business reasons.
2. An average US adult uses smartphone messaging apps for 20 minutes daily.
(Statista)
It's now easier to stay in touch with friends and family from near and far, helping these apps become integrated into every person's life. The addition of the video calling feature also helped improve digital communication further.
3. 80% of remote workers use instant messaging apps.
(PUMBLE, PREPLY)
The growth of these platforms can also be attributed to the surge in remote work cultures and digital communication across countries. There's an increase from 75% in 2019 to 80% in 2021 in the number of remote workers using instant messaging apps.
Instant messaging apps have become useful in a remote work setting, and they have penetrated one's personal life, with 56% having a work chat app on their phone.
While instant messaging apps have become helpful in these settings, PREPLY reported that 44% of remote workers and 33% of bosses have faked being active on a work chat app.
4. 60% of EU and 52% of US respondents prefer messaging brands over email or phone calls.
(SPECTRM, Statista)
A report shows that both EU (60%) and US (52%) respondents prefer messaging over email or phone calls due to convenience and faster communication.
However, when brands are too slow to respond, 49.5% of EU and 51% of US consumers tend to abandon their purchases, adding to the 75.52% cart abandonment rate worldwide.
Moreover, a lousy messaging experience could also hurt sales. Take it from this data: 52% of users dislike the company due to a terrible mobile user experience.
5. A messaging option makes 67% of EU and 54% of US respondents buy.
(SPECTRM)
Respondents from the EU (67%) and US (54%) surveys said they are more likely to purchase if a messaging option exists.
It also shows that EU (54%) respondents are more likely to spend on company offers through messaging than US (39.2%) respondents.
Messaging App User Statistics
6. Messaging apps have 20% more active monthly users than social media platforms.
(SPECTRM, Business of Apps, Statista, SmatBot)
Study shows that messaging apps have 20% more active monthly users than social media platforms. It also shows that 36% of messaging app users have at least two apps installed.
Furthermore, messaging apps are appealing to users because they provide solutions to SMS limitations, such as:
160 characters limit
Possible undelivered text
Lack of acknowledgment of receipt
Difficulty in tracking conversations
Extra charge for exceeding text limit
7. 64.43% of users in the US prefer Facebook Messenger.
(BusinessofApps, Statista, SPECTRM)
While it is proven that WhatsApp has taken the lead globally as the most used messaging app, Americans prefer various messaging apps.
With over 183 million Facebook Messenger users in the US, it found its largest audience amongst those aged 25 to 34 at 23.7%. Meanwhile, people aged 35 to 44 comprise 20.6% of Messenger users.
8. 48% of EU and 51.7% of US respondents don't care whether they're messaging a chatbot or a human.
(SPECTRM)
Brands are using messaging apps to connect with their consumers. EU and US respondents are fine with interacting with a person or a chatbot if they can get what they need.
| | | |
| --- | --- | --- |
| | EU | US |
| Prefer fast, valuable responses | 51.6% | 46.7% |
| Don't prefer bots | 41% | 38.1% |
| Prefer bots over live chat | 11% | 10.3% |
However, for brands to scale up their messaging, they need to maximize and utilize chatbots and AI to give their customers immediate responses to guide their purchases; otherwise, it will have a negative brand perception.
Messaging App Industry Size
The instant messaging app industry continuously grows around the globe. Some messaging apps dominate in their country of origin. Whatsapp and Facebook Messenger are at the top of these messaging apps.
However, other apps lead depending on location, preference, and language. Read more to learn about the statistics on the messaging app's industry size:
9. 2 billion people use WhatsApp monthly in 2023
(Business of Apps, Statista)
Meta owns Facebook and WhatsApp, with WhatsApp being the most popular messaging app in over 150 countries. In January 2023, two billion users were using WhatsApp monthly, and its usage penetration is strong.
In 2020 and 2021, WhatsApp is the most popular messaging app, while Facebook Messenger has 930 million users and 5 billion downloads annually.
10. 91% of South Africans use WhatsApp daily.
(Sinch Engage, Business Insider)
South Africans use more instant messaging apps (91%) than social media platforms (81%). Its most popular platform is WhatsApp, with 95.4% of internet users aged 16 to 64.
Then again, it's undeniable that WhatsApp is the most popular messaging platform, with 36.8% of South Africans using it.
Many WhatsApp attributes spark its popularity, like one of its privacy features that allow people to leave group chats without notifying others. WhatsApp also provides video and phone call functions.
11. 40% of internet users aged 16 to 64 use iMessage.
(Sinch Engage)
While most apps are available on various devices, there are some native apps with limited availability, like Apple's iMessage.
Over 40% of internet users in the US ages 16 to 64 still use iMessage, with adolescents preferring this platform to reach out to friends.
This platform also has many other features that most apps don't. For example, users can play 8 Ball on iMessage and other games like chess.
However, iMessage and its features are only limited to Apple devices only, but that exclusivity allows it to reach even non-sim card Apple devices such as iPads, iPods, and Macs.
Here are more reasons users are fond of iMessage:
12. 1.27 billion monthly active users of WeChat.
(Statista, Fintech Singapore)
Even if WhatsApp and Facebook Messenger dominate the global market, regional markets differ significantly, especially with Asian mobile messaging applications.
The following are the local messaging apps that are continuously expanding and competing for leadership worldwide, especially in Asia:
| | | |
| --- | --- | --- |
| Rank | Messaging App | Monthly users |
| 1 | WeChat and Weixin | 1.27 billion |
| 2 | Line | 178 million |
| 3 | KakaoTalk | 53 million |
WeChat has 1.3 billion monthly users, ranking first among the most popular Asia-based mobile messengers. Moreover, banning Facebook and WhatsApp could be why China's WeChat is declared the most-used messaging app in the country.
The messaging app from Japan, LINE, comes in second with 178 million monthly active users in:
| | |
| --- | --- |
| Country | LINE users |
| Japan | 86 million |
| Taiwan | 21 million |
| Thailand | 50 million |
| Indonesia | 13 million |
Kakaotalk is the market leader in its country of origin, South Korea.
However, Zalo is Vietnam's number-one messaging app, with over 73 million active users and a usage rate of 87%.
Statistics on Messaging App Trends
Instant messaging apps have improved over the years, offering features such as video conferencing, photo, and file sharing to enhance user experience.
The apps are not only utilized for personal reasons. Businesses also use these tools to communicate with their employees. But using messaging apps comes with data privacy issues when apps have end-to-end encryption that is optional and not integrated automatically.
Learn more about statistics that explain messaging app trends:
13. 41% of female internet users use mobile devices to make calls.
(Statista)
Mobile video communication through messaging apps has become increasingly popular, regardless of age group.
Here's the share of internet users worldwide using their mobile devices to make video calls during the fourth quarter of 2022:
Age Group

Female

Male

16-24

41%

25-34

39.8%

35.7%

35-44

36.4%

35%

55-64

27.8%

26.4%
The Philippines had the highest share of people making video calls using mobile devices worldwide during the third quarter of 2022. Over 52% of internet users are reported every month.
The ranking is followed by South Africa, with a mobile video call reach of almost 51%. 34.9% of internet users worldwide have been reported to have made video calls during the examined period.
14. 30% of respondents stopped or avoided messaging apps due to concerns about data privacy.
(Userlike)
Data privacy concerns are one of the issues messaging apps are facing. Over 30% of the survey respondents answered that they're avoiding or have stopped using messaging apps due to data privacy issues.
While most messaging apps offer end-to-end encryption, some platforms do not enable this option by default.
Apps like iMessage offer end-to-end encryption, and encryption keys are stored on a user's device. Facebook Messenger and Telegram also provide this option, but users must activate it.
Messenger is only enabled by activating "Secret Conversations," and on Telegram, by starting a "Secret Chat."
📝 Note:
Most of the world communicates through these messaging apps, and everyone sends different types of messages, most of which are confidential. With that, it's only right to learn more about data privacy:
Final Thoughts
Messaging apps have become a popular alternative to SMS, allowing businesses to reach customers and employers quickly. It also brings the ability to communicate and collaborate with employees easily.
While these platforms offer instant messaging, it is still vital for businesses to add their personal touch when talking to their customers. Ultimately, everyone is advised to be mindful of their privacy settings on these messaging apps.
FAQs.
---
What are the most popular messaging apps statistics?
WhatsApp takes the lead, ranking 1 in 63/100 countries. Second, Facebook Messenger ranks 1 in 16/100 countries. Telegram ranks 1 in 10/100 countries.
What are the statistics of in-app messaging?
According to Braze, users who receive in-app messages have engagement rates that are 131% higher than those who receive no notifications.
Which messaging app has the most users?
WhatsApp has 2 billion monthly active users.
Do messaging apps have 20% more active monthly users than social networks?
Yes. The number of active monthly users on messaging applications has surpassed social media platforms by 20%.
Leave your comment
Your email address will not be published.
You may also be interested in.