18 Shocking OnlyFans Statistics: The Naked Truth on How Big It Is [2023]
Reading time:
11 min read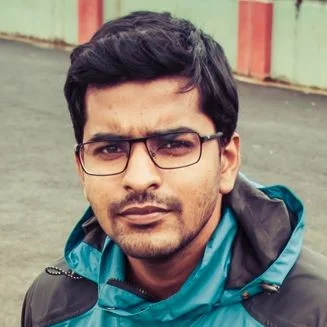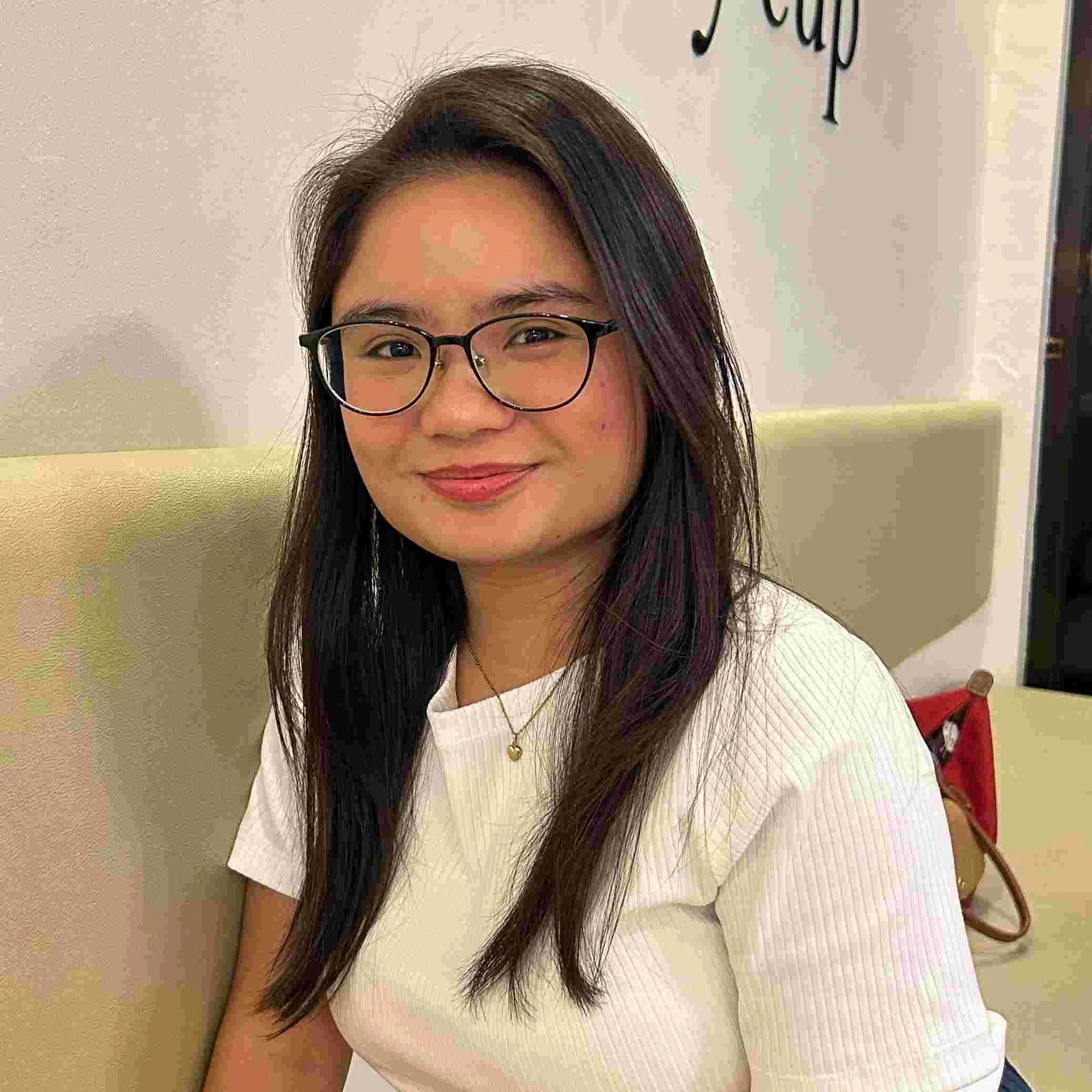 Lorie is an English Language and Literature graduate passionate about writing, research, and learnin... | See full bio
If you're not living under a rock, you'll almost certainly have heard about OnlyFans.
While it has been primarily associated with sex workers, it's also a platform for fitness instructors, musicians, tutors, and so much more.
OnlyFans is a digital space where users can subscribe and pay for content, including photos, videos, and live streaming. To monetize their professions, YouTubers, fitness trainers, models, and public figures create content that interests their followers.
Check out the most intriguing OnlyFans stats to see how it has forever impacted how people consume and create PPC content.
Editor's Choice
Over 190 million users have registered an OnlyFans account, including 2.1 million creators.
An additional 500,000 new users sign up to OnlyFans per day.
The OnlyFans platform grows at a rate of 70% per month.
OnlyFans pays over $5 billion to its collection of content creators each year.
Bella Thorne made over $1 million in her first 24 hours of having an account.
The average age of members with paid subscriptions is between 35 and 44.
OnlyFans only takes 20% commission from their creators' earnings while the creators keep 80%.
The average OnlyFans content creator has only 21 subscribers and earns $180 monthly.
Over 300 OnlyFans creators earn more than $1 million annually.
General OnlyFans Statistics
OnlyFans is a lucrative platform offering free and paid exclusive content. However, through monthly memberships, creators ensure they build a deeper connection to their audience, simultaneously offering a safe space to consume their content.
The most popular OnlyFans content is for adults, with stars from adult studios moving to the platform to pursue what they hope to be better-paying jobs.
At first glance, it might seem unlawful, but OnlyFans is legal in the USA, Canada, and the UK. The platform has strict requirements for its creators and viewers. It has also passed the US government's standards for a tax-paying company; ergo, OnlyFans is completely legitimate.
Below are general OnlyFans stats highlighting the platform's growth and ongoing development.
1. OnlyFans has over 190 million registered users.
(Use Sign House, Pew Research Center)
That's more than 2.5 times the population of the UK and over 50% of the population of the US. While it's not quite the same volume of users as Facebook or YouTube, it's a massive audience for what is primarily a PPV platform.
This exploding population is also caused by OnlyFans' degree of anonymity in its user base. The Pew Research Center reported that 59% of people prefer to use the internet completely anonymously, and adult content has always attracted legions of anonymous viewers.
2. OnlyFans is one of the top 50 most visited websites worldwide.
(SEMRush)


Out of 2 billion websites on the internet in 2023, OnlyFans was ranked 25th most visited. Despite its raunchy reputation, this makes it one of the most popular and widely used websites.
Curiosity, fan loyalty, and marketing are some of the major forces behind OnlyFan's popularity. However, many creators believe fans routinely return for more content because they feel safe on the website. OnlyFans' security measures secure its users; the creators also take extra steps to keep their viewers feeling welcomed and entertained using chats and personalized videos.
"My OnlyFans is a laid-back, judgement-free zone where all are encouraged to be their authentic selves. It's more fun creating for an authentic audience and is a safer space than other areas of social media." - Mister Pearl
"My OnlyFans is a laid-back, judgement-free zone where all are encouraged to be their authentic selves. It's more fun creating for an authentic audience and is a safer space than other areas of social media." - Mister Pearl

🌱 Start a conversation at: https://t.co/fs6RNsyX8n pic.twitter.com/AsnFFAdvES

— OnlyFans (@OnlyFans) July 17, 2023
3. The average OnlyFans content creator only has 21 subscribers.
(Earth Web)
Even with a massive number of OnlyFans accounts, cultivating a regular fanbase of loyal subscribers remains the most formidable challenge for creators.
One major hurdle is their engagement rates. There's a 54% chance that creators will lose to their competitors if they don't have enough engagement. Talking to fans regularly and sincerely is one way to boost their numbers.
4. There are an estimated 17 million+ backlinks to OnlyFans online.
(Quantum Marketer)
This says a lot about the platform's ability to become a hot topic for public discussion. Thousands of other stories are posted daily, making it a more significant cultural influence than its competitors.
5. OnlyFans only gets a 20% commission from its creators.
(Use Sign House)
OnlyFans earns millions every day. However, paying the lion's share to creators is one of the chief reasons it has remained the most popular platform for creators around the globe.
According to The New York Times, adult entertainment studios didn't have enough backing to fight off piracy and other competitors in 2019. So, they sold their work to tube sites for low prices, leading to lower actor rates. OnlyFans became a beacon to actors who transitioned out of that niche.
"We are empowering creators to monetize their content and have real control over it. Our unwavering commitment to our creators has powered our success over the last 12 months…" - Amrapali Gan, former CEO of OnlyFans, to The Guardian.
OnlyFans Revenue Stats
The incredible growth of OnlyFans has also resulted in substantial revenue opportunities for creators and platform owners. These OnlyFans profit statistics can confirm that:
6. The OnlyFans platform grows at a rate of 70% per month!
(Hyper Local Cloud)
OnlyFans is one of the world's fastest-growing online companies. This proves that the earnings from OnlyFans are both lucrative and stable for content creators who successfully built a solid fanbase.
7. OnlyFans pays over $5 billion to its collection of content creators each year.
(OnlyFans)
This is mainly due to the high engagement rate on the platform. For example, 60% of a creator's audience sees and interacts with each new post, making the average earnings on OnlyFans more exciting.
Live streaming also increases subscriber count and engagement. Accordingly, 82% of people online prefer to watch a live stream than read a social media post or a blog.
⚡ Quick Tip:
If you want to get noticed as a fan, a creator will likely talk to you if you tip more. As with all performers, tips tell the OnlyFans creator you appreciate their work.
8. 82.4% of content creators charge under $20 per month.
(Hyper Local Cloud)
As of 2020, almost two-thirds of all creators charged between $5 and $15, which has continued since then. Naturally, this greatly influences a creator's income.
For comparison, an average online freelancer has an hourly rate of $28. Platforms like UpWork charge a 10% commission, unlike OnlyFans' 20%. However, this can easily be dwarfed by an OnlyFans creator if they have many fans.
9. In 2023, top creator Blac Chyna was worth more than $20 million through OnlyFans alone.
(The Small Business Blog)
This placed the creator at the top of the pile with the most subscribers on OnlyFans. Next are Bella Thorne and Cardi B., with $11 and $9 million in payouts from the platform, respectively. The average OnlyFans female income outperformed men's, but rapper Tyga has forced his way onto the list at number 4.
10. The average creator earns a reported $180 monthly.
(Hyper Local Cloud)
The average income varies significantly from person to person, mainly influenced by the number of tips received, OnlyFans ratings, and followers.
OnlyFans Demographics
OnlyFans isn't just men paying to see female models in lingerie. However, the following demographic insights show that women are still more successful on the platform.
11. OnlyFans has primarily female creators and male audience members.
(Star n Gage, Gitnux, Springer Link)
OnlyFans followers are predominantly male, owning 69% of the platform's user base. The women occupy the remaining 31%. These men are usually white, married, and identify as heterosexuals, bisexual, or pansexuals.
In stark contrast, the opposite is true for the creators. 70% of content creators identify as females. This is due to their greater success rate, earning an average of 78% more than their male counterparts.
Additionally, as you can see from the abovementioned top earners' list, 85% of OnlyFans' top 10% are female. Meanwhile, only 25% to 30% of them are men.
12. The average age of members with paid subscriptions is between 35 and 44.
(The Small Business Blog)
The PPV platform's target audience is adults since they have the money to pay creators. This age group also spends about 4 to 5 hours daily using social media, already exposed to accounts and post ads from OnlyFans creators.
13. OnlyFans had 320 million monthly visits as of 2023.
(Use Sign House)
OnlyFans gets around 3.84 billion visits per year from several sites and channels. About 55.39% are from direct links, 18.27% from referrals, and 12.04% from search engines. And among all search engines, Google drives the most traffic as it gets billions of searches on Google daily.
14. Twitter is the highest of all social media platforms for OnlyFans traffic distribution.
(Use Sign House)
Social media also provides a good amount of visits. Twitter has about 436 million active monthly users, which helps drive 63.74% of OnlyFans' traffic. This is followed by Reddit, which sends 14.47% of the visitors, 11.48% from Instagram, and 6.44% from YouTube.
Knowing this helps creators pinpoint where to reach fans to boost their subscriber count. The platform's engagement on social media also shows increasing popularity with millennials and Gen Z audiences.
🎉 Fun Fact:
In February 2023, Indie100 reported that a viral tweet alleged that hired men from agencies replied to NSFW messages on behalf of female OnlyFans creators. Bizarrely, Elon Musk considered this business idea impressive and responded to the tweet with flame emojis.
OnlyFans User Facts
How many people are joining OnlyFans, and who are the most prominent users? Here's what you need to know about OnlyFans users:
15. An additional 500,000 new users sign up to OnlyFans per day.
(The Small Business Blog)

Stats show that half a million new fans join the party every 24 hours. This means more income opportunities for content creators, ranging from global to niche stars.
16. Bella Thorne made over $1 million in her first 24 hours of having an account.
(Influencer Marketing Hub)
By charging $20 for access to her content, the actress/singer/model gained over $1 million on her first day before quickly reaching $2 million. Despite her success in 2020, she soon quit to pursue other goals.
17. Roughly 70% of all content is deemed NSFW.
(Earth Web)
While not all content is adult, as OnlyFans points out, the majority remains NSFW— most content creators with a monthly income of over $100,000 fall into this category too.
18. The top 1% of creators generate 33% of the revenue.
(Influencer Marketing Hub & Yahoo Finance)
A huge chunk of OnlyFans' revenue comes from big names like Blac Chyna and Pia Mia. However, for the average content creator, the platform is only a side hustle that occasionally boosts their monthly income– not something they can do full-time.
👍 Helpful Article:
OnlyFans is loaded with many creators and features. It can get overwhelming and difficult to know your way around. Here are some guides to help you use the platform safely and efficiently:
Wrap-Up
The above OnlyFans statistics show that the platform has generated a lot of buzz recently, despite being in its early phases.
Many creators and subscribers are willing to pay for access to exclusive content. Moreover, the company is growing by the month, so these OnlyFans numbers will continue to soar in the coming years.
FAQs.
---
How Much Can I Earn with OnlyFans?
Earning with OnlyFans requires persistence, good work ethics, consistent content uploads, and visibility on social media.
How do I make more money with OnlyFans?
Suppose you have massive followers on your social media pages. You can ask your followers to subscribe to your OnlyFans page to grow your presence.
Is subscription the only way OnlyFans creators make money (pay-per-view)?
Besides earning money through paid subscriptions, creators can profit from PPV (pay-per-view) content and tips. They can link a wish list (like Amazon) to their account, and people can also buy gifts from them. They can also make money by offering paid private messages, often containing custom content.
Do You Have to Show Your Face to Participate in OnlyFans?
You must provide the site's ID to prove your identity when registering as a creator. After that, no rules require you to show your face in photos or videos on the website. People can profit from OnlyFans without revealing their identities.
Does OnlyFans have competitors?
Yes, OnlyFans has many competing websites. These are JustForFans, Pocketstars, and Admire.
When was OnlyFans launched, and who founded the platform?
OnlyFans was established by Timothy Stokely, and it debuted in September 2016. Leonid Radvinsky is one of its co-owners.
What is the minimum age requirement for OnlyFans content creators and subscribers?
OnlyFans content creators and subscribers must be at least 18 years old to register, as the platform primarily features adult content.
Leave your comment
Your email address will not be published.
You may also be interested in.