-> Published on: 18-05-2023

-> Benefited Readers - 67 and Counting
Reddit Statistics: Facts and Trends You Should Know This 2023
Reading time:
10 min read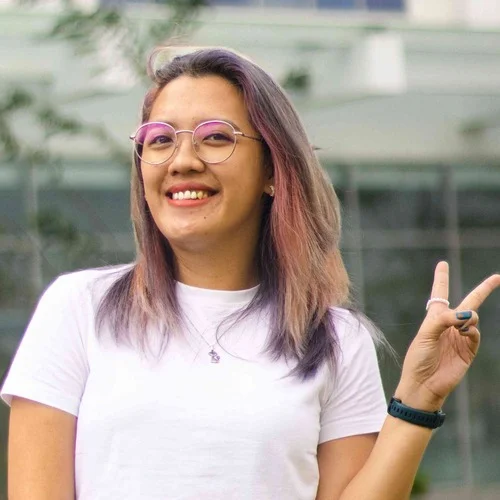 Girlie Defensor
Joined June 2023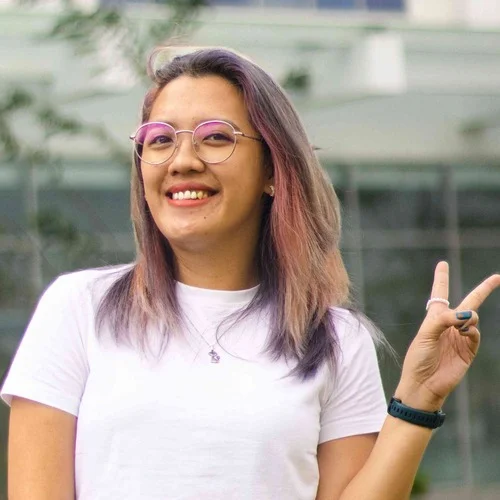 Girlie is an accomplished writer with an interest in technology and literature. With years of experi... | See full bio
Reddit welcomes communities where people can anonymously share thoughts and opinions. These conversations include topics in philosophy, science, relationships, and more.
As the years went by, Reddit's popularity and users have grown and increased. In 2023, the platform receives 1.7 billion monthly traffic with 8 minutes and 36 seconds of average duration visits worldwide. That makes Reddit the 19th most visited website.
There are more statistics to explore in the rich world of Reddit, so read on.
Editor's Choice
Reddit has 50 million daily active users (DAU) worldwide as of 2022.
9 minutes and 39 seconds is the average time Reddit users spend on their websites.
Health and fitness subreddit users spend more than 15 times on the community.
There are already 430 million Reddit users as of 2020.
In 2022, 47.5% of Reddit's desktop traffic was from the United States.
Only 8% of Reddit users said they use the website for their profession.
There are 26.4 million Americans who use Reddit every month.
Across 11 funding rounds, Reddit has already raised $1.3 billion.
Reddit recorded 100+ million downloads worldwide in 2022.
There are over 100,000+ companies that used Reddit as their Native Advertising Tool this 2023.
How Many Users Does Reddit Have?
As of 2023, Reddit's monthly users reached 1.66 billion. A massive growth from 2022 with a 38.91% increase. These numbers are expected to surpass 3 billion by 2025.
These are unsurprising results, as Reddit has become one of the most-known social media platforms worldwide. People find things they can explore with Reddit, such as hobbies, passions, and interests.
Since its launch in 2005, users explored many human connections about different topics. Interesting interactions are what make people use and visit Reddit most often now.
Keep reading to know more about Reddit statistics, from its usages, demographics, and market size.
Reddit User Demographics
Reddit claims to be a gender-neutral platform, but the distribution of female and male users differs despite this. The statistics for the two gender are relatively high, with male users being 63.8% and female users only 32%.
Information like this will help people better understand the platform and know how to target the best content.
Continue reading to learn more about other Reddit user demographics statistics regarding age and gender.
1. There were 430 million Reddit users in 2020.
(Demondsage)
Since 2020, reports have recorded a 30.3% growth in Reddit users. You can also review this yearly Reddit users data:
It is clear from these statistics that the app is indeed getting in demand nowadays. Reddit is now recognized by many as the leading discussion platform. That's why, in 2023, Reddit sees a staggering 1.66 billion monthly users.
2. In 2022, 47.5% of Reddit's desktop traffic was from the US.
(Statista)
Reddit is the 12th most popular website in the US. According to the 2020 data, 47.5% of Reddit's desktop traffic is from the US.
Next to the US are the following countries:
From these data, most Reddit users are from English-speaking countries.
3. People from the aged group of 18 to 29 have the highest percentage of Reddit users.
(Oberlo)
People between 18 to 29 represent most Reddit users. Moreover, Reddit has younger adult users than older ones. You can look at these Reddit users by age share:
| | |
| --- | --- |
| Age group | Percentage of users |
| 18 to 29 | 36% |
| 30 to 49 | 22% |
| 50 to 64 | 10% |
| 65 and above | 3% |
Based on this data, younger people are more interested in using Reddit than older people.
4. Only 8% of Reddit users said they use the website for their profession.
(Demandsage)
This shows how most of Reddit is not for someone looking for professional networking. Instead, it's a great place for informal content and discussions from first-hand experiences and opinions.
5. There are 26.4 million Americans who use Reddit every month in the US.
(EARTHWEB)
Reddit now has 26.4 million monthly users from the US. This statistic matched the results where nearly half of Reddit's desktop traffic came from America.
Its popularity continues to increase in English countries. Still, it is ranked one in the US. Its demand is mainly due to the "Ask me Anything" posts from anonymous users in the US.
📝 Note:
The US is one of the top users of other social media platforms. Here are more statistics regarding Americans' usage of the Internet and social media:
Reddit Usage Statistics
Reddit's average monthly views in 2020 were 30 billion, up by 9 billion from 21 billion in 2019. That is a 42% increase in just one year.
6. Reddit users spend an average of 9 minutes and 39 seconds on the platform.
(Skill Ademia)
According to the data, average Reddit users spend 9 minutes and 39 seconds daily on their website, contributing to the daily average social media usage. Add that to the fact that Reddit is in the top 20 most visited websites. This shows how vital Reddit can be for businesses.
7. 74% of Reddit users visit the website to learn more about their desired topics.
(Passport-Photo)
Reddit has targeted visitors, a fact that most marketers would like in a social media platform. Data shows that 74% of Reddit users visit the website to learn about the topics they want to know.
At the same time, 62% of Reddit users see the platform to share their opinions or explore certain products. The people of Reddit tackle various topics, from personal experiences to reviewing certain apps, products, and services. Reddit offers broad topics to convince its users to visit the website.
✅ Pro Tip:
Keep up and learn more about the world of Reddit by reading these related Techjury articles about the social platform:
Statistics On Subreddit
Since there are over 50 million daily active users, various topics are already posted on the platform. These topics are usually called subreddits on Reddit. Let's dig into some numbers on subreddits.
8. Post titles of 60 to 80 characters generate more upvotes than those with more than 120 or less than 20 characters.
(Foundation Inc)
Reddit can add a title before the user can post it. From this, data has found that 60 to 80 characters subreddit tags generate the most upvotes, averaging 8,600 upvotes.
Conversely, upvotes could be more sparse for subreddit titles less than 20 and more than 120.
These numbers show how Reddit users spend time reading titles with just the correct number of characters. 120 characters are too long for them, while 20 characters are too short.
9. The most popular type of subreddit content is those with external links, receiving an average of 36,240 upvotes.
(Foundation Inc)
Subreddits with links gather the most engagement in Reddit. With this, Reddit shows that those with external links are the most popular type of subreddit content.
This type of content averages 36,240 upvotes, while the text has an average of only 19,828 upvotes. The data shows that posts with links can gain over 16,000 more upvotes than text-only posts.
Since Reddit lets users discover websites, tools, and new brands, posts with links have higher engagement because they want to know something new.
10. Subreddits on health and fitness experience 15X more time-expenditure from users.
(Foundation Inc)
Reddit is now the place for the latest health information and fitness routine. Reports show that users on health and fitness subreddits allocate 15X more time to the community than visiting other health-related websites.
11. Subreddits about emergency medicine have more than 10,000 members.
(Top Masters in Public Health Degrees)
Reddit, as we mentioned in the previous stat, is an excellent place to discuss different medicine-related topics. It is also now home to many health professions.
The website has over 10,000 members and thousands of discussions on emergency medicine. These members show that they made it a platform where they can exchange details and show support for healthier lives.
These statistics indicate that Reddit is also becoming a place for other science and medicine-related topics.
12. Subreddit on relationships has more than 3 million subscribers.
(Subreddit Stats)
Subreddit about relationships has more than 3 million subscribers now. Aside from this, subreddits about relationships can gather an average of 366 comments daily.
On this platform, people can give comments and reactions frankly because of anonymity. This feature is why users enjoy talking about topics such as relationships.
Reddit Market Size
With the continued growth in Reddit users, its market size will expand too. Their revenue is mainly from advertisements and other investors that use the platform to engage with users.
These are essential data collected regarding the website's revenue and funds:
13. Across 11 funding rounds, Reddit has already raised $1.3 billion.
(Crunchbase)
Last 2019, Reddit had only $250.1 million in their funding. After 2.5 years, it has a $1.3 billion total budget. Here are also the list of their funding from these 11 rounds:
| | | | | |
| --- | --- | --- | --- | --- |
| Rounds | Date | Number of investors | Lead investors | Fund raised |
| Series F | August 12, 2021 | 3 | Fidelity Management and Research Company | $410 million |
| Series E | February 8, 2020 | 4 | Vy Capital | $367.9 million |
| Series D | February 11, 2019 | 4 | Tencent | $300 million |
| Series C | July 31, 2017 | 14 | - | $200 million |
| Series B | September 30, 2014 | 16 | Y Combinator | $50 million |
| Series A | December 3, 2012 | 1 | - | $1 million |
| Seed Round | June 1, 2005 | 1 | - | $100,000 |
The increasing percentage of funds is one of the many pieces of evidence of how Reddit has been gaining success in the recent past.
14. Reddit recorded 100+ million downloads worldwide in 2022.
(eMarketer, Sensor Tower)
In January 2021, Reddit recorded its highest monthly downloads on mobile applications. They recorded 6.6 million downloads, a 2x increase from the past year, with 2.9 monthly downloads.
Reddit's Android application version had 100+ million downloads on Android and 25+ million on iOS.
These numbers show users accessing the Reddit application using a smartphone, but most still open its website using a PC. This reflects that smartphone and desktop usage is almost split equally, with PC being favored slightly (50.22%) over smartphones (49.78%).
15. There are over 100,000+ companies that used Reddit as their Native Advertising Tool this 2023.
(6sense)
Learn more:
"Native Advertising" refers to a paid advertisement that matches the look of the media format where they pop up.
This is what a Native Advertisement looks like on Reddit, which appears in between posts:
Reddit recorded over 100,000+ companies in 2023 that used their website as a Native Advertising Tool. Listed below are the top industries among these:
| | | |
| --- | --- | --- |
| Rank | Industry | Number of companies |
| 1st | Marketing | 2,878 |
| 2nd | Social Media | 2,282 |
| 3rd | SEO | 1,889 |
| 4th | Digital Marketing | 1,852 |
| 5th | Education | 1,508 |
| 6th | Web Design | 1,441 |
| 7th | Advertising | 1,390 |
This indicates how Reddit can be a beneficial site for promotion, which has millions of users. With that, utilizing the site is a good step for their revenue.
16. Reddit's valuation has been decreasing, from an estimate of $16.6 billion in April to $15.4 billion in May.
(EQVISTA, TechCrunch)
In 2019 and 2020, Reddit had only $10 billion in total valuation. Then, that grew to $15 billion in total valuation in 2021.
However, after that, TechCrunch reported that the Blue Chip Growth Fund at Fidelity of Reddit has been estimating a decrease in the platform's valuation.
Within a month, there was a 7% decrease in Reddit's valuation, from $16.6 billion to $15.4 billion. One reason for this plummet is Reddit's announcement regarding charging companies for API access.
FAQs.
---
What percentage of people use Reddit?
The US tops the country's list mainly using Reddit with 47.82%. Next to it is Canada (7.6%), Australia (3.89%), and Germany (3.37%).
How popular is Reddit in the world?
Reddit traffic statistics got into the top 10 list. They are 6th in the U.S. and 9th worldwide.
What is Reddit primarily used for?
Reddit has many uses for its users. People use this to connect with others who share the same interest. It is usually for tech and other tutorials, answering specific problems, and asking for advice.
Leave your comment
Your email address will not be published.
You may also be interested in.