9 Vital Roblox Statistics to Show How Big It Is In 2023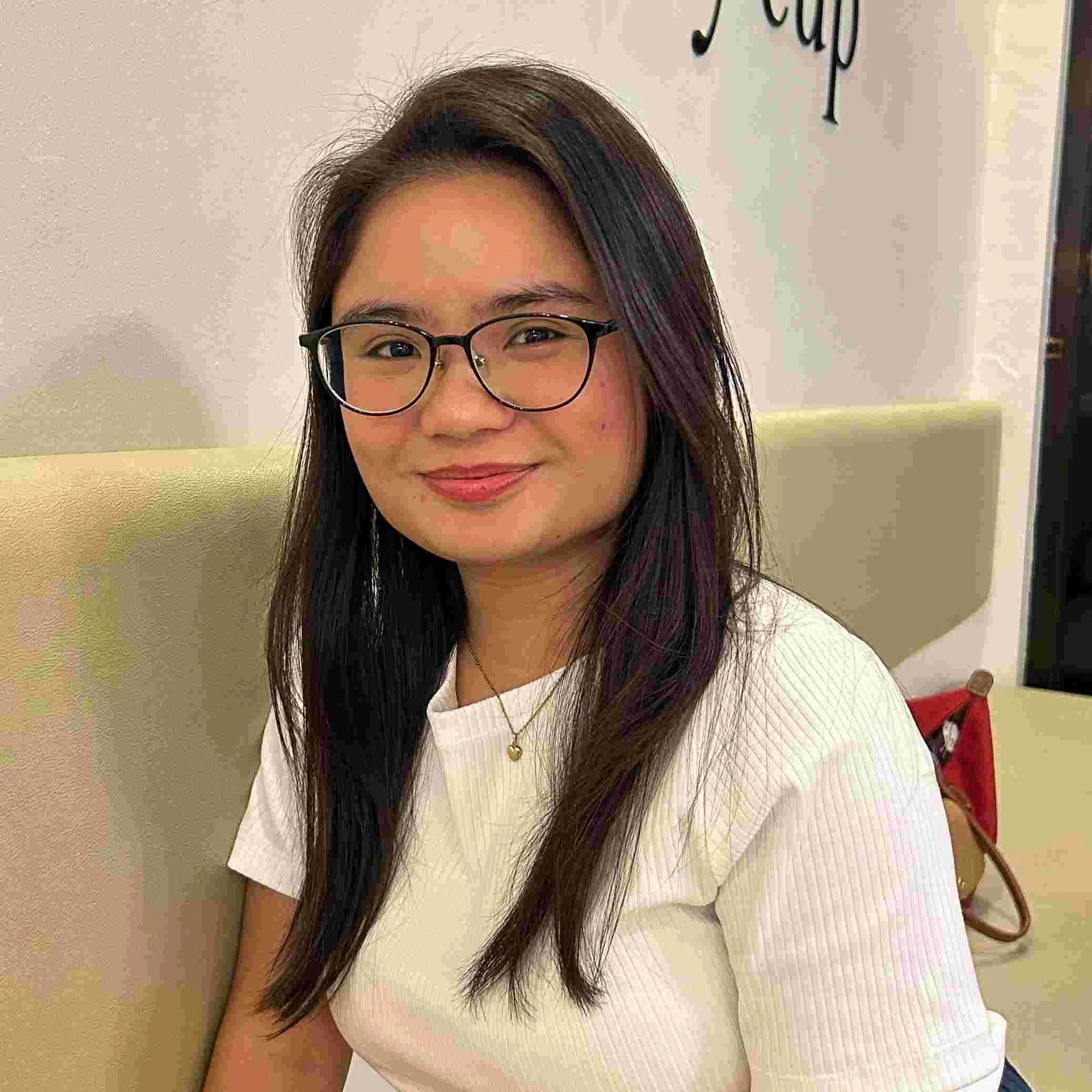 Lorie is an English Language and Literature graduate passionate about writing, research, and learnin... | See full bio
Roblox is one of the most popular online gaming platforms for children and teenagers, with over 66.1 million people worldwide playing Roblox daily. It's a user-generated game creation system that allows players to develop and enjoy their games with friends.
In this post, we'll look at some of the most interesting Roblox statistics. We'll also explore why the company is so popular and how it's changing the gaming industry.
Read on to learn more about this incredible platform!
General Facts About Roblox
The first thing to know about Roblox is that it was founded in 2005 by David Baszucki and Erik Cassel. The two entrepreneurs envisioned creating a "virtual Lego" platform where people could create games and play them with others.
That's precisely what they did! Look at these statistics that will show you a general picture of the growth of Roblox:
1. As of March 2023, Roblox is worth over $38 billion.
(Marketwatch)
The Roblox company's value makes it one of the most valuable gaming companies in the world. In 2020, Roblox was valued at $29.5 billion. This has increased to $38 billion as of March 2023, an $8.5 billion increase over the past two years.
2. Over 214.2 million people play on Roblox every month.
(Sportskeeda)
That's a lot of people! And with such a large and engaged Roblox player count, it's no wonder Roblox is seeing such rapid growth. These numbers all paint a very positive picture for the future of Roblox. The company is doing something right and shows no signs of slowing down anytime soon.
Roblox Revenue Stats
In the first quarter of 2023, Roblox Corporation earned an impressive total revenue of about $655.3 million. This remarkable figure aligns with the global in-app purchase market, which grew from $141.75 billion (2022) to $176.63 billion (2023).
After reviewing some general facts about Roblox, let's look at some of this app's revenue stats.
3. Roblox Corporation reported revenues of over $2.2 billion in 2022.
(Business of Apps)
The company's net income grew from $923 million in 2020 to $1.9 billion in 2021 to $2.2 billion in 2022. These stats mean that Roblox is generating a lot of revenue and is profitable.
Roblox went public through a direct New York Stock Exchange (NYSE) listing in March 2021. The gaming company raised $535 million at a Roblox valuation of $38 billion. It just shows how much investors believe in the company's potential.
Roblox is the 3rd highest-grossing mobile game, earning a massive $1.2 billion revenue. What's unique is that most of its profit comes from advertising, unlike other gaming companies.
Moreover, with over 203 million gamers in the United States, Roblox ranked as the sixth most popular gaming app in 2020.
4. Between January and April, the Roblox platform was dubbed the highest-grossing gaming app in the United States.
(Statista)
Over $3 million in daily revenue chalked Roblox up as the highest-grossing gaming app, generating over $207 million. Rec Room ranked second with $552 thousand.
Roblox Sales Stats
Sales are one of the most critical metrics for any business, and Roblox is no different. Even more impressive is that these Roblox figures will continue to grow. According to projections, Roblox will generate $5.7 billion by 2025.
This rapid growth is partly because Roblox has a very loyal user base. 28% of American and Canadian users return to the platform daily. This is a crucial metric for any business, showing that people use the product.
5. Roblox users have spent more than 11.18 billion hours on the platform.
(Backlinko)
The average user spends about 2.6 hours on Roblox every day. But with over 214 million players active on this platform every month, it's no surprise that a report showed an accumulated total of over 11 billion hours' worth of engagement.
Roblox Demographics
Understanding its target demographic is one of the most essential things for any business.
The majority of Roblox users are between the ages of 13 and 17. However, many users are outside the average Roblox player's age range. 14% of users are adults. These Roblox stats represent a crucial demographic for any business, as adults have more disposable income than kids.
6. Currently, 80% of Roblox players are under 16.
(Demand Sage & Sportskeeda)
This age diversity ensures that Roblox will continue to grow. As more and more people of all ages discover the platform, the company's user base will only grow.
Geographically, most of Roblox's daily users are in the United States and Canada. However, the platform has users in over 180 countries, giving it much room for expansion.
7. With 51% of Roblox users being male and 44% female, the platform has an almost equal gender split.
(Demandsage)
The gaming world is vast, with over 1.7 billion male players joining in the fun. Roblox, too, has seen a significant shift in its user demographics. Back in 2016, a report said that there are 35% of female players. But now, the landscape has evolved, boasting an equal gender split and a diverse range of users across different age groups. Witnessing the ever-changing and inclusive community on the Roblox platform is fantastic!
Roblox Player Stats
Understanding the average Roblox active player base is vital for game developers. It helps them determine who their target audience is and what type of content they should be creating.
Here are some statistics on Roblox's players and developers.
8. The platform has over 9.5 million developers.
(Backlinko)
Developers are crucial to the success of any game. They are responsible for creating content that players on Roblox will enjoy. An impressive number of developers are actively creating new content for the platform.
9. Over 72% of Roblox users accessed the platform using smartphones.
(Sportskeeda)
As of 2023, the total percentage of users accessing Roblox via smartphones had increased to 72%. Players using desktops only accumulated to about 25%, while 3% used consoles.
Wrap-Up
Roblox is a prevalent platform with a lot of potential. The company's large and diverse user base will only grow. The rise in its users will result in a higher market value in the following years.
Users are spending more time playing and creating games. In addition, many developers are constantly creating new content for the active users on Roblox to enjoy.
So, if you're looking for a safe and fun place to play games, this mobile game is worth checking out.
FAQs.
---
Roblox takes several measures to ensure all users are safe. For example, it has a moderation team responsible for monitoring the platform and removing inappropriate content. In addition, all user-generated content is filtered through a system that detects and removes guideline violations.
How much does Roblox cost?
Roblox is free to download and play. However, some in-game purchases can be made. These are entirely optional and not necessary to progress in games.
What is Roblox Corporation?
Roblox Corporation is the company that owns and operates the Roblox platform. The company was founded in 2005 and is headquartered in San Mateo, California.
Yes, Roblox is a viral platform. According to Roblox statistics, over 214.2 million people play on Roblox every month, which is impressive. In addition, the platform has over 9.5 million developers who are constantly creating new content for players to enjoy.
Robux is the virtual currency of the Roblox platform. It can be used to purchase various items, such as clothes and accessories for avatars. In addition, you can also get certain types of games and make in-game purchases.
Leave your comment
Your email address will not be published.
You may also be interested in.