20 Impressive Slack Statistics You Must Know in 2023
Reading time:
10 min read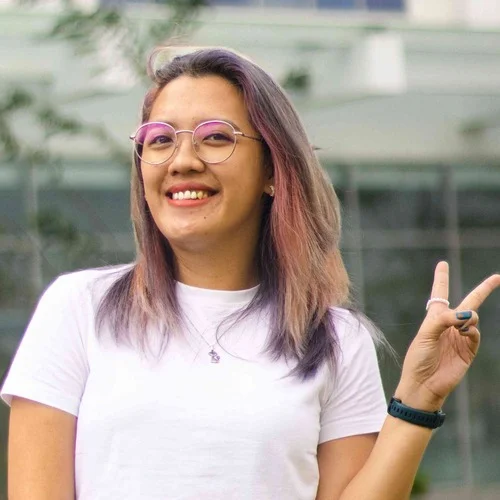 Girlie Defensor
Joined June 2023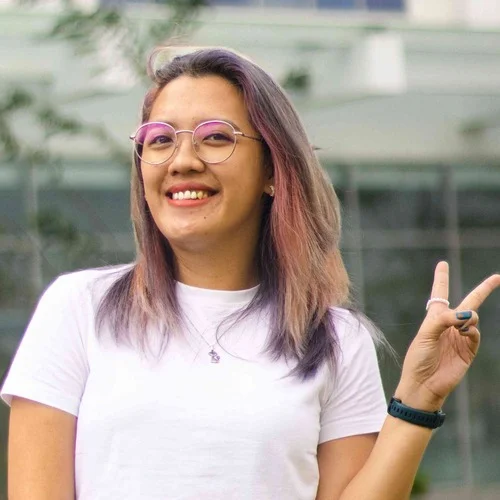 Girlie is an accomplished writer with an interest in technology and literature. With years of experi... | See full bio
Many of Slack's statistics, which support its significant global presence and financial position, demonstrate its success. The company has a gigantic market share of 33.95% and a value of $26.51 billion.
Messaging apps are changing how office-based teams communicate and work together. By 2023, about 3.32 billion people will be using these apps, revolutionizing business interactions and boosting productivity.
Many companies use Slack for daily business communication, opting for the premium unlimited version for a seamless workflow. With over 10 million active users, there's no longer any question that the platform is here to stay.
Discover more about Slack's incredible statistics with this article.
Editor's Choice
There are over 42.7 million daily users on Slack as of 2023.
80% of Fortune 100 businesses rely on Slack Connect to build their digital headquarters.
Slack is valued at $26.51 billion as of 2023.
An average user of Slack is signed in for 9 hours.
Over 3 million people pay to use Slack.
65% of Fortune 100 companies use Slack to communicate daily and manage their projects.
Slack's total revenue was over $273.4 million in Q1 of 2022.
General Slack Statistics
Slack has had a long journey since its launch in 2009. They have 1,664 staff worldwide, showing a reasonable employee engagement rate.
The platform is compatible with 4,000 apps with over 1.5 billion Slack messages per month.
✅ Pro Tip:

Slack transforms the way you work. Get an overview of this platform here:
Here are some of the Slack statistics in general. Read on to learn more.
1. Every weekday, Slack surpasses 1 billion minutes of usage.
(Demand Sage)
As of March 2020, Slack usage stats showed the company had more than 110,000 paying users. Slack's usage skyrocketed to over a billion minutes per weekday due to an influx of new customers.
Since the pandemic started, it has added even more customers, so the company expects to see more impressive usage numbers.
2. Over 6,400 apps have been developed for use with Slack.
(Slack)
Slack statistics show that are 2,600 apps available that work alongside it, making it incredibly convenient to use.
This is why Slack competes so well alongside Microsoft Teams.
It allows teams to work more quickly and in harmony, no matter where they are.
3. 600,000+ organizations worldwide use Slack.
(Earth Web)


In 2021, over 600,000 organizations were using Slack. 88,000 were subscribed to premium plans, whereas 550,000 used the free version.
Slack is set up well for a global customer base, making it simpler to message anyone inside or outside one's organization, similar to a face-to-face setup.
Slack User Base
The total number of Slack users indicates its popularity among businesses. Over 32.3 million Slack daily active users spent 9 hours signed in on average in 2023.
This section will highlight Slack statistics regarding its user base.
4. Slack is estimated to have more than 42.7 million daily users in 2025.
(Demand Sage)
This projection is due to a couple of reasons. It is easier to navigate than email. Also, many apps are available due to integration partnerships with key players like Salesforce and Google.
Slacks allow users access to previous conversations and make it easier to obtain important information in addition to real-time messaging, making daily conversation easier and simpler.
5. Over 40% of Fortune 100 businesses pay to use Slack.
(Earth Web)
65 of the existing Fortune 100 companies use Slack. Due to the lack of Slack usage stats in this area, it is impossible to say precisely which companies use it. Still, the likes of Walmart, Apple, and General Motors are part of it.
Slack supports teams at scale in a unique way and helps these big companies increase efficiency and transparency.
6. Over 3 million people pay to use Slack.
(Earth Web)
According to Slack statistics, 3 million individuals use the subscription versions of the messaging platform.
Slack is a potent messaging app because of its extensive feature set. Paid users can access a wide range of services.
Instant messaging and real-time communication are made possible via messaging platforms such as Slack, which is particularly helpful to businesses.
7. The average user of Slack stays logged in for 9 hours.
(Demand Sage)
Most users leave Slack open in the background throughout their entire working day. Users don't spend all day just using Slack. On average, its active use is around 1.5 hours daily.
Slack users frequently remain signed in whether they are actively using the messaging app or not because most businesses with remote staff use it as their primary means of communication.
Slack Growth Statistics
In March 2020, Slack had approximately 12.5 million daily active users, showcasing the contrast between email and Slack adoption. While numerous communication platforms struggled to reach the common market, Slack's exceptional accessibility through browsers or apps set it apart. With a global presence of offices, Slack continues to make communication seamless and user-friendly for millions worldwide.
🗒️ Note:

Slack is supported in any browser as long as it is updated. If you're trying to find out which browser is optimal for Slack, and other sites, read our guide on the best web browsers.
Here are some of the most significant slack growth statistics.
8. Slack has over 2,045 employees in its numerous offices worldwide.
(Earth Web)
The headquarter of Slack houses over 2,000 employees.
While deploying employees to various sites, the company desires its staff members to exhibit playfulness, creativity, and supportiveness towards one another.
Global Slack users receive practically round-the-clock support free from these experienced employees worldwide, proving how much the company values a high customer loyalty rate.
9. Aside from its American headquarters, Slack has 11 other offices in 7 countries worldwide.
(Demand Sage)
Slack's employees are spread worldwide in offices based in Dublin, Vancouver, New York, Toronto, Denver, London, Tokyo, Pune, Paris, Istanbul, and Melbourne.
This figure indicates the impressive rate of Slack growth since 2009.
10. Slack is available in over 150 countries worldwide.
(Slack)
Slack stats haven't specified countries in which it is available.
This suggests that Slack is a versatile platform accessible virtually from anywhere through an app or web browser.
11. The city with the most Slack users worldwide is New York, with 420,000 users.
(DMR)
Tokyo follows New York with 330,000 users, London (196,000 users), and Berlin (82,000 users) based on the latest Slack stats.
This is unsurprising considering that Slack's actual headquarters are based in nearby San Francisco and considering the population and industries based in New York itself.
How Much is Slack Worth
Slack statistics have experienced substantial growth since 2017. Its latest revenue figure was $400 million—a far cry from $105.2 million back in 2017 and was worth $13.2 billion in 2019.
This section will show how much an organization might pay for each tier.
12. The monthly Slack Slack subscription for small to medium-sized businesses is $7.25.
(Slack, RevPilots)
The cost of Slack Pro plans for businesses amount to the following:
$8.75 a month for monthly subscriptions
$7.25 monthly per user for annual subscriptions
Business+ is $12.50 monthly for yearly payments

$15 monthly per user for monthly fees
The company also advertises an Enterprise Grid plan option priced at $240 per user annually.
13. Slack is valued at $26.51 billion as of 2023.
(Companies Market Cap, the Verge)
Slack is the 682nd most valuable company by market cap worldwide. Slack's most recent valuation is $26.51 billion as of June 2023. The company has doubled in revenue since 2019, at $12.37 billion.
In 2021, Salesforce acquired Slack for approximately $27.7 billion.
14. Slack's total revenue for the Q1 of 2022 was over $273.4 million.
(Slack)
The messaging app's total revenue was $273.4 million in the first quarter of 2022, showing a 36% yearly increase, and its calculated billings were $278.5 million, a 35% annual increase.
These recent Slack statistics show that the company has seen impressive growth over the years, especially considering that its revenue in 2019 was $400 million.
15. Slack has a market share of 33.95%.
(Incredi Tools)
Slack has a substantially more significant market share in the communication category. Compared to Whatsapp Business's 18.41%, Slack has a reach of 33.95%.
Microsoft Office 365 trails third with a market share of 14.06%.
16. Microsoft Sharepoint is Slack's biggest competitor, with a 24.86% market share.
(Incredi Tools)
In the market of Collaborative Software, Slack trails MS Sharepoint by around 7% of the market share, at 17.49%.
Experts even speculate that Sharepoint is relentlessly committed to killing off Slack.
If you prefer messaging over calls or use messaging more frequently than calls, Slack is a superior choice to its counterpart.
Slack Chat Statistics
Slack aims to connect "people, applications, and data."
While unlimited messaging is only available on the paid version, Slack features hundreds of emojis for use in its messages, unlike its competitors in the market.
🎉 Fun Fact:


In 2020, Slack captured 32.4% of the market share and emerged as a significant competitor in the video call market. Meanwhile, the once-dominant player Skype experienced a sharp decline in popularity due to the pandemic. Despite enjoying a solid global presence at the beginning of 2020, Skype needed to prepare to handle the sudden surge in demand caused by the shift to remote work.
Here are some Slack messaging statistics proving why people prefer this app over others.
17. Slack Unlimited provides companies with the option to create several channels.
(Slack)
Slack channel statistics tell that the free plan is currently subject to a cap. The free version is limited to 10,000 messages only.
If you want to re-access the channels you've made after reaching the limit, you need a pro plan subscription.
On Slack Unlimited, subscribers can create as many channels as they like.
18. Users can choose from hundreds of emojis for messaging on Slack.
(Slack)
According to Business Insider's Slack emoji statistic, many emoticons are available for chats with coworkers.
Emojis or emoticons in Slack express emotions and foster tone of voice and facial expressions in digital communication.
19. 87% of Slack users say it improves communication and organization in business.
(Slack)
According to Slack workplace statistics, business users concur that the platform enhances their ability to collaborate and communicate with coworkers.
The high percentage showcases that Slack's policies aim to provide users with an effective and engaging customer experience rate.
20. Employee productivity increased by 26% when using Slack+Salesforce Customer 360.
(Slack)
In 2022, the productivity rates of employees under companies using Salesforce for Slack integration rose to 26%, adding that workers were 28% faster in responding to clients and making decisions.
The partnership between Slack and Salesforce is an excellent indicator of how companies adapt and keep up with new technology trends to improve their company and services.
Wrap-Up
Since its launch in 2009, Slack has experienced remarkable development, with over 600,000 companies worldwide using it and more than 10 million people using it daily.
With many businesses opting to pay for an unlimited version, Slack has become a highly valued tool. Organizations may still need a reliable VPN due to security risks while using Slack.
Businesses and employees value their purpose of bringing together data exchange, organization, and communication. This is why users agree that Slack has helped improve their work processes.
FAQs.
---
What is the full name of Slack?
"Slack" stands for "Searchable Log of All Conversation and Knowledge." It was previously named "linefeed" in 2012.
What is the user retention rate for Slack?
Slack has a retention rate of 98% for paid users.
Why is Slack better than its competitors?
Slack offers more third-party app integrations than its main competitor, Microsoft Teams. It provides more than 2,400 app integrations, while Teams offers about 700.
Can Slack be used across organizations?
Employees can use Slack Connect to work alongside people from external organizations in a Slack channel or via direct message instead of using emails.
How many businesses use Slack?
Slack plans have over 6 million users in paid Slack, 85,000 organizations, and 65% of the Fortune 100 use the platform.
Leave your comment
Your email address will not be published.
You may also be interested in.