New Study Reveals Alarming Increase in Spam Call Statistics
Reading time:
13 min read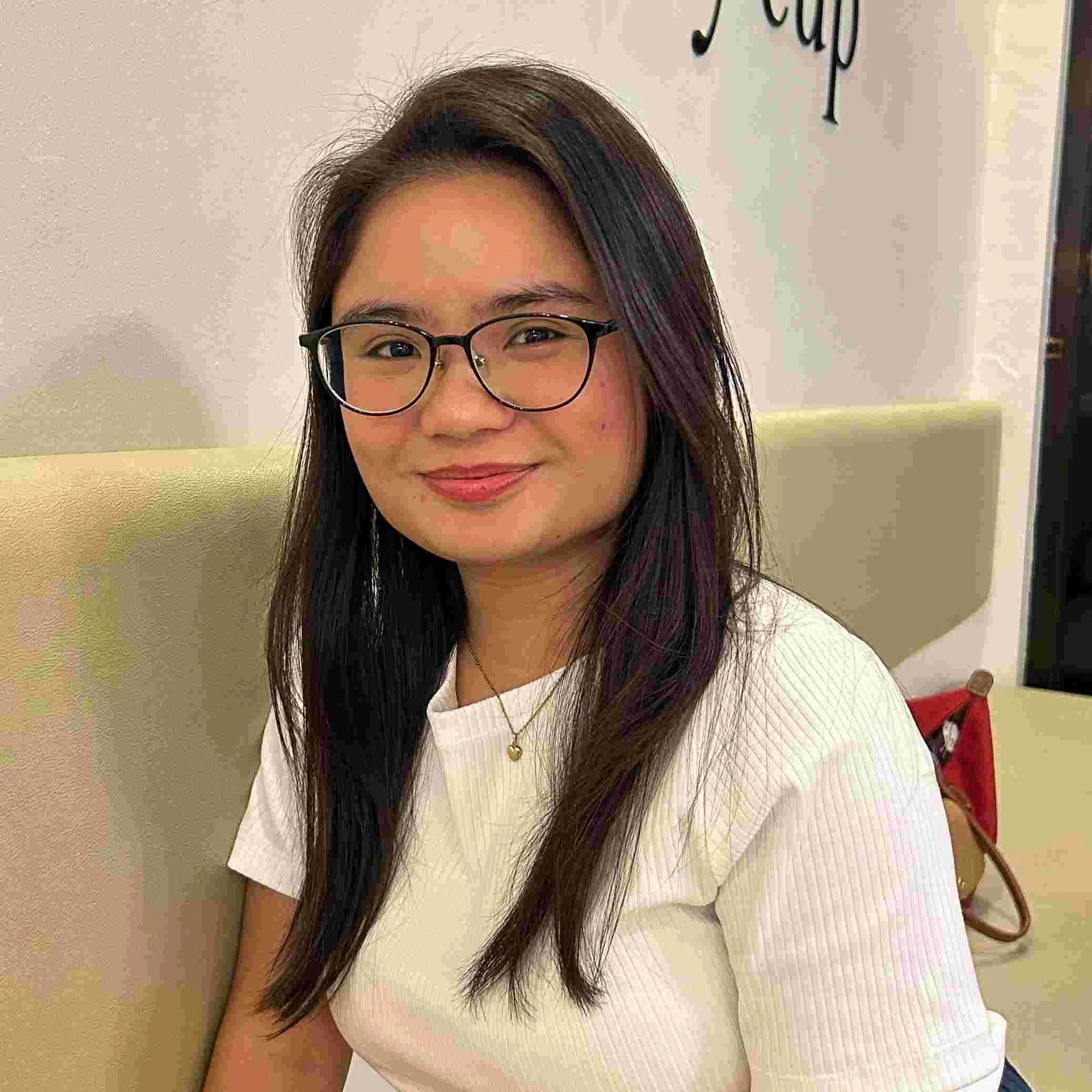 Lorie is an English Language and Literature graduate passionate about writing, research, and learnin... | See full bio
As technology and communication develop, scammers and spam callers are also increasing. In fact, there was a 118% rise in scam calls in 2021 alone. This surge is mostly due to robocalls, which allow fraudsters to make numerous calls without fear of getting detected.
There's more to the numbers than just the spike in spam calls. In this article, you'll get the most current and trendiest spam call statistics. Learn how to protect your data, money, and yourself from spam calls in this digital era.
Editor's Choice
An average spam call can last up to 45 seconds.
A typical spam call damages victims $577.
One spammer in India made over 200 million calls in 2021.
Neighborhood spoofing is currently in 70% of fraudulent calls.
The longest recorded spam call was 5 minutes and 28 seconds.
Sixty-three% of Americans fear they may miss a legit call and fear it might be spam.
Telemarketing was responsible for 25% of robocalls.
In 2020, the United Kingdom was the fourth most-spammed nation.
An Overview of Spam Calling Statistics
Spam calls are usually frauds designed to get sensitive personal information such as:
Social Security information
ID number
Credit card details
Identity thieves use spam calls to illegally acquire data to access your bank and social media accounts. This happened to 27 million Americans victimized by these identity fraud scams.
These statistics show how spam calls affect millions of users worldwide:
Spam Calls by Country Statistics
Spam call frequency differs from country to country. Here are some statistics to back that up:
1. The United States accounts for 25.35 % of all spam worldwide.
(Zippia)
The United States alone is responsible for over 25% of all spam globally. Other culprits include: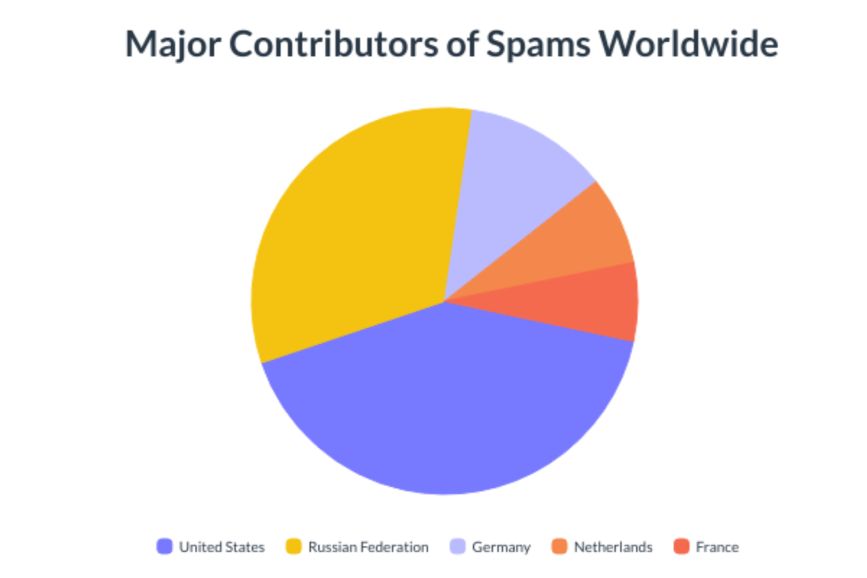 The Russian Federation: 19.84 %
Germany: 7.36 %
The Netherlands: 4.53 %
France: 4%.
However, the United States and Russia comprise approximately 50% of all spam.
2. In 2020, The United Kingdom was the 4th most-spammed country.
(Comparitech)
There was a growth of 159% in scams and spam calls in 2020 in the UK, according to Truecaller. Sales calls were only 48%, and the remaining 59% were absolute fraud.
According to the National Accident Helpline, one out of five UK residents still suffer from cold-called daily. This can frustrate the receivers, especially when the calls are relentless and pushy.
3. The most-targeted location in the UK for spam calls is Yorkshire.
(National Accident Helpline)
According to the National Accident Helpline, consumers in Humber and Yorkshire get more spam calls than anybody else in the UK. 66% are cold-called frequently, with 20% getting more than a single call daily.
4. In Brazil, residents receive an average of one spam call daily.
(First Orion)
Leading in the world for most spam callers per person is Brazil. Brazilians answered calls on an average of 32.9 per individual in a month in 2021. Fake kidnapping is one of the common scams in Brazil. The scammer would pretend to be a family member calling and asking for money to pay off their so-called kidnappers.
5. According to T-Mobile, there are particular areas in the US where scammers are more common than others in 2021.
(Comparitech)
The 2021 Scam Shield Report by T-Mobile revealed that the residents of the following area are more likely to receive spam calls compared to other locations:
Texas
Florida
Arizona
Georgia
The top area codes targeted by the scammers in the country are 214, 832, 210, and 817.
6. Spam calls, and fraud are major problems in the global market, reaching 655 million weekly.
(Hiya)
Hiya recently published the Global Threat Report that presented 655 million spam calls in 2022. The report includes spam call rates in 38 countries observed by Hiya in the last quarter of 2022. The information includes each country's spam, fraud, and nuisance rates.
In the last quarter of 2022, there was an increase in spam calls flagged. And in the week of October 17-22, 2022, Hiya flagged 655 million spam calls. These numbers are from increased calls and more accurate spam detection growth.
7. The US saw a 56% increase in spam calls in 2021. Robocalls accounted for 60% of all calls.
(Businesswire)
In 2021, 78.9 billion robocalls stormed Americans. There was a slight growth from 2020 but below the robocalls during the pre-pandemic height in 2019, reaching 106.9 billion. The Eight Edition of the Transaction Network Services (TNS) Robocall Investigation Report disclosed the report.
These statistics reveal that spam calls are rampant worldwide, affecting financial loss to its residents. Most scammers bought the phone numbers of residents in these countries. They attempted to defraud in several ways, posing as government agents or professionals.
USA: spam calls 35%; fraud 9%
UK: spam calls 28%; fraud 13%
Canada: spam calls 21%; fraud 6 %
France: spam calls 43%; fraud 2%;
Germany: spam calls 21%; fraud 0.21%;
Spain: spam calls 44%; fraud 5%;
Unwanted calls damage consumer confidence in their preferred communication device, the phone, making it more difficult for genuine, reputable firms to contact them by phone. This seriously impacts business, customer service, and other crucial areas.
8. Indonesia has a more personalized and accurate way of targeting victims to phone scams by researching their target's background and financial history.
(EarthWeb, SOCRadar)
Indonesia has been ranked in sixth place in the Truecaller Global Span Report for the year 2021. The top 20 countries on the list generate the most spam. From January to October 2021, there was a more than twofold increase in the number of unsolicited calls in Indonesia, making it one of just two countries to see such an increase.
Furthermore, financial services accounted for 80% of all spam calls in Indonesia in 2021, while sales calls accounted for only 19%. Another significant phishing data point for Indonesia is that spam calls have more than doubled by 2021.
9. 79% of US residents receive spam calls they believe have an overseas origin because of an automated voice or a distinct solid accent.
(HelpNetSecurity)
US residents who experienced unsolicited calls know that the people on the other line mostly have loud accents that indicate these spam calls come from another country. Their accents are so distinct that the receiver of the call can immediately identify they're not Americans as they claim to be.
Helpful article:
Getting an unknown call from an international number often means somebody is targeting you for a scam. This is why it's crucial to know the current online privacy and security trends worldwide so you can take the necessary measures to protect yourself.
Spam Call Growth Statistics
Worldwide, the rising number of unwanted calls has affected everyone as it interferes with their daily routines. This global problem has developed vastly, which requires greater understanding through these statistics:
10. Users received 31.3 billion spam calls worldwide between January and October.
(Techcrunch)
Spam calls continued to swindle people globally despite efforts by carriers, telecom officials, mobile operating system developers, smartphone makers, and a global pandemic. Truecaller reports 31.3 billion spam calls worldwide from January to October. 2022's 26 billion was up from 17.7 billion in 2023.
The typical American received 28.4 spam calls monthly, up from 18.2 last year. Brazil has the most spam calls, 49.9 per user per month, up from 45.6 last year. The company's annual report says such.
Cost of Spam Call Statistics
Many people are receiving phone calls from unknown Caller IDs, and it's becoming a serious problem. However, there are ways to stay anonymous and keep your privacy by hiding your Caller ID.
Knowing the rising numbers of spam calls is favorable to understanding how this global problem has developed vastly.
11. The average money lost due to "vishing" increased by 43% in 2021.
(Earth Web)
Vishing is also called "voice phishing." According to the report, an average American lost money of about 502 USD in 2021 due to vishing. It's an increase from a loss of 351 USD in 2020. 2021 also has the highest record of money lost because of voice phishing.
Like vishing, phishing also adversely affected 83% of businesses that experienced cyber attacks and scams in 2022.
12. In 2021, businesses lost an average of $5.8 billion to fraud.
(Federal Trade Commission)
According to the Federal Trade Commission, American customers lost $5.8 billion due to scams, compared to $3.4 billion for 2020 (an over 70% rise).
About 2.8 million people contacted the FTC about fraud in 2021, the highest number since 2001. The typical victim lost $500 due to these frauds, which amounted to almost 25% of all losses.
2021 fraud cost consumers $5.8 billion, according to FTC figures. 75% more than the year before. And there were more than 2.8 million people who lost money through online shopping scams and identity theft.
The top five scams were internet services, prizes, sweepstakes, lotteries, and business or job opportunities. FTC raised concerns about fraud, identity theft, credit, banks, and lenders.
13. Email spam loss is estimated at 20.5 billion USD annually.
(Comparitech)
In 2022, almost 49% of emails worldwide were categorized as spam, which may come as newsletters, marketing ads, and phishing emails. This impressive number reveals how spam has caused businesses to spend less on production and more on technology.
14. In 2021, there were 59.49 million Americans who lost their money to scam calls.
(Comparitech)
Around 59.49 million people in the United States fell victim to scam calls in 2021. This is a significant increase compared to 56 million in 2018 and 43 million in 2019. This is, nevertheless, the greatest number that has been reported since the investigation into scam and spam calls in the United States began in 2014.
The overall amount of money wasted on scam calls in the United States has considerably increased over the previous seven years. Scam calls are responsible for losing an astounding $9.8 billion over 12 months. This figure represents a 49.7% rise compared to the $9.7 billion lost during 2020.
15. In 2022, there has been a 14.9% rise in the estimated loss due to scam calls on average.
(TrueCaller)
The average amount of money lost by people who were victimized by fraudulent phone calls was $577. Compared to 2021's total of $502, this is a spike of 14.9%.
Even though there was a general decrease in the amount of money lost to phone scammers between 2015 and 2019, 2022 has registered a record-high amount of money stolen.
Businesses that receive spam emails may also use spam filtering to eliminate the risks of viruses, phishing attacks, and other malicious content.
Spam Call Fraud Statistics
Spam call fraud is a problem that is getting worse, affecting millions of people and billions of money worldwide yearly.
Fraudsters create several tricks to steal personal and financial information through phishing and robocalls. Here is data showing how many fall victim to their criminal tactics:
16. Americans received 18 spam or fraud calls per month.
(Comparitech)
The spam call fraud issue affects anyone with a phone number, regardless of age or geographic area. In 2021, Americans got an estimated 18 spam calls monthly, based on Hiya's 2022 State of the Call Report.
Hiya and Gabb's working together brings the industry's most sophisticated call security service, Adaptive AI, onto the Gabb Wireless Phone in addition to upcoming models and, most significantly, offers an essential layer of security for children so that they are only connected with in the manner intended.
17. Men are more likely to be fraud victims than women.
(Enterprise App Today)
Younger men are more prone to be fraud victims than women. About 40% of men aged 18-34 and 46% aged 35-44 fall victim to phone scams yearly. Only 31% of women aged 18 and 34 and 25% aged 35 to 44 became victims of fraud.
18. 85% of doorstep fraud victims are over 65 years old.
(Legal Jobs)
Doorstep scammers are not persuasive and quickly get older people's trust with their friendliness and politeness. They scam when they come to your door for your money or to gain access to your home.
Robocall Statistics
Robocalls are automated phone calls, and they play pre-recorded texts. Robocalls are often in telemarketing and even in political campaigns.
Despite the increasing rates of robocalls, there are ways how to stop these unwanted calls to protect everyone from fraud and scams.
19. In 2021, T-Mobile's robocall statistics revealed that scam attempts snowballed by 116%.
(Enterprise Apps Today)
T-Mobile issued its 2021 year-end study on Robocalls and Scams, and T-Mobile Scam Shield recognized or stopped over 21 billion fraudulent calls in 202 or above 700 calls per second. Scam attempts soared by 116% throughout 2021.
Scammers and spammers pushed more tirelessly than ever in 2021, as fraudulent calls remained the FCC's top complaint. These scammers are expected to cost US telecom customers $29.8 billion in 2021 alone.
20. Americans received almost 31 monthly mobile or landline spam or robocalls.
According to Truecaller's Insights 2021 U.S. Spam and Scam Report in collaboration with The Harris Poll, phone scams cost Hispanics significant money in the overall market.
Scammers are busiest during the holiday season as their Hispanic victims are more generous and vulnerable. According to the report, the most common scams they use for Hispanics are charitable, false delivery packages, and immigration scams. (Help Net Security)
Percentage of money loss due to robocalls by race:
Hispanic - 74%
Caucasian - 75%
African American - 43%
21. In 2021, Robocalls made up 60% of calls.
(Help Net Security)
There was a 56 % increase 2021 in the number of spam calls. Sixty % of these calls were unwanted robocalls. Unwanted robocalls are annoying, but there's a great possibility of losing the customer's hard-earned money and personal information.
22. FCC stated that 65 % of voice service providers identified as transmitting illegal robocalls could result in removal from the Robocall Mitigation Database.
(GetVOIP)
Removal from the Robocall Mitigation Database would prevent them from completing customers' calls because it would only be possible for them to pass to other networks.
Final Words
According to spam call data, fraudulent and misleading calls are getting more common. Although some organizations utilize them for good purposes, the rise in abuse is concerning.
Customers can protect themselves by using a spam call filtering tool or their network provider's security features. Governments should step up mitigating measures against suspected spam calls to remedy the issue.
FAQs.
---
*57 is a number that may be used to track a phone call. If you feel an unwanted or spam caller is bugging you, dial this number. *57 provides the same phone number and call details as *69, but it goes further. When you contact *57, the data you get is sent to the authorities.
The U.S. Do-Not-Call registry safeguards both telephone and mobile phone numbers. You may add your phone number to the national Do-Not-Call registry for free. You must use the phone number from which you want to register.
Do other countries get spam calls?
Yes! Indonesia is the second-worst nation for answering unsolicited calls, with a 51.5% frequency of spam-call and a 48% rate; Chile and Hong Kong tied for 3rd place. Regarding scam calls, Mexico came in 2nd with a 16% frequency, followed by the UK having a 13% frequency.
Why are spam calls still rampant?
Spam call statistics are increasing due to low-cost technology that allows fraudsters to conduct automated calls. Furthermore, many consumers continue to provide phone numbers to third-party firms that trade their data to spammers.
Leave your comment
Your email address will not be published.
You may also be interested in.