50 Star Wars Gift Ideas to Get The Force Flowing
Who doesn't like Star Wars?
It's one of the most beloved media franchises ever. And its influence spans far beyond just movies – there are comics, books, TV shows, video games, and of course, merchandise.
Lots of merchandise.
If you ever find yourself having to pick a gift for a Star Wars fan, your options are vast. In this post, we'll go over tons of Star Wars gift ideas for both men and women. By the time we're done, you'll hopefully have a good idea of what to go for.
Let's get right into it.
50 Best Star Wars Gifts in 2022
In this section, we'll take a look at 50 of the best gifts you can buy for Star Wars fans. Whether young or old, male or female, there's something for everyone.
The Jedi Challenges AR headset uses your smartphone to create an interactive, immersive AR experience around you. Do battle with the likes of Darth Vader and Kylo Ren projected in your own living room. When it comes to unique Star Wars gifts, this is certainly up there.
Who doesn't love R2-D2? Now you can take care of your own droid projected on a vintage Tamagotchi device. And, of course, it comes with a keychain!
You may think LEGO is just for kids, but you'd be dead wrong. These sets have serious enthusiast value behind them, and the Millenium Falcon set is the pinnacle of that. This is one of LEGO's biggest box sets ever, with over 7,500 pieces.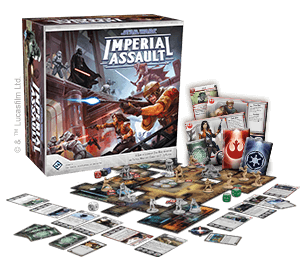 This board game not only looks awesome, but it's also super fun to play. Supporting up to five players, you and your buddies will play as either imperials or rebels doing battle.
Looking for some cheap Star Wars gifts? You can't go wrong with this official clothing merchandise. The t-shirts look both stylish and vintage and are sure to draw attention!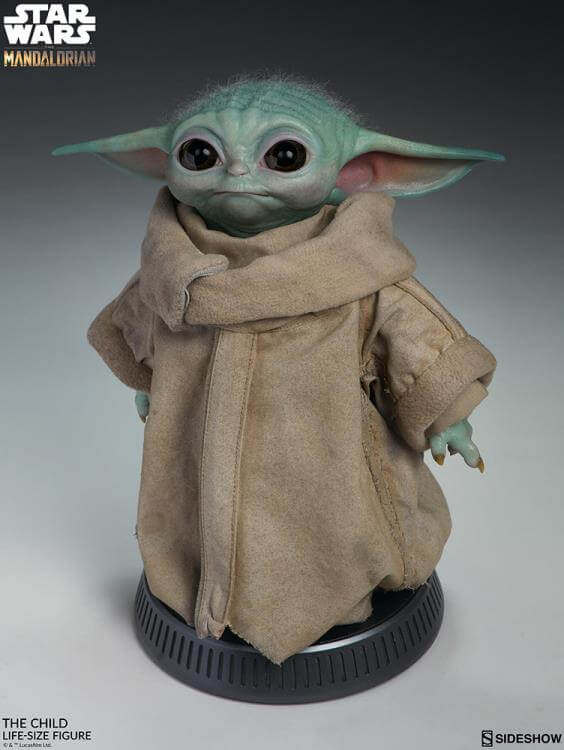 Grogu, or "baby Yoda" has captured everyone's hearts since his first appearance. And now you can have your very own life-size doll. The figure has incredible detail and moving parts that truly bring Grogu to life.
Action figures are a serious collector's item, and Hasbro's Star Wars lineup is among the best. From stormtroopers to Luke and Rey, these posable figures would look great on any shelf.
If someone fancies themselves a gamer, you can't go wrong with Star Wars-themed video game gifts. Having recently been remastered for Nintendo Switch, Knights of the Old Republic is an award-winning role-playing epic with action and intrigue.
No doubt you've seen these shirts out in public and thought to yourself, "those are neat, I want one." Good news – they're common and affordable. The perfect storm for a fantastic birthday gift.
Everyone loves personalizing their phones with custom cases. And with Star Wars, you have endless options. From movie scenes to characters and landscapes from the Star Wars universe, take your pick and rock it.
Bookworms have so much Star Wars material to get their hands on. The Aftermath series tells of the events after the Return of the Jedi, written by Chuck Wendig. These bestseller novels are the perfect Star Wars presents for avid readers.
This 8-inch cutie makes a fine companion for both children and adults. Remaining faithful to its Mandalorian depiction, this soft plush toy is a perfect addition to any Star Wars lover's collection.
What's the first thing anyone thinks of when they think of Star Wars? Lightsabers. And whose lightsaber sticks out more than Kylo Ren's? This toy model features special sounds and lights as you swing it around, creating a truly lifelike experience.
What's better than playing a party game like Uno? Playing a Star Wars branded version of it, of course. This edition features the same ruleset as traditional Uno but with special cards adorned with Star Wars characters.
Artbooks make for some of the best Star Wars gifts for adults. The Art of Star Wars is a series that explores the creative process behind the worldbuilding of the franchise. A must-have for creative types.
Published by Electronic Arts, this video game puts you in the cockpit of photorealistic Star Wars spaceships. Relive epic dogfights from the Star Wars universe as both the Rebels and the Empire. Oh, and it supports Virtual Reality headsets too!
Disney's streaming service is your one-stop shop for all Star Wars movies and series. So what better gift than easy access to the most extensive Star Wars video catalog there is?
Now I know what you're thinking. That's only for kids! But what if I told you some of the best Star Wars gifts for adults are blankets and bed sheets? From awesome abstract art to subtle TIE-fighter motifs, there's something for all age groups.
Most Star Wars fans like waffles. So it makes perfect sense to combine the two, right? At first, this may seem like a gimmick, but this Millennium Falcon waffle maker is actually very high quality.
The perfect tool for making all that popcorn for those Star Wars marathons. It even comes with its own Death Star popcorn bowl and has a striking appearance.
If you're on the lookout for some Darth Vader gifts for adults, a Bluetooth speaker is a fantastic choice. A necessity for every party, this model is a guarantee to start conversations.
Bounty hunting is a tough business and requires lots of relaxation afterwards. Take the load off with these comfy and cute 3D house slippers taking after The Mandalorian's most beloved character.
Garmin's Legacy Saga series brings the power of the Empire straight into your hands. These special branded smartwatches carry all the trademarked Star Wars visuals while remaining stylish as always.
When it comes to cool Star Wars gifts, it's hard to top the C-3PO clapper light switch. This accessory makes your appliances turn on and off with a clap of your hands. It also features classic voice lines from everyone's second favorite droid.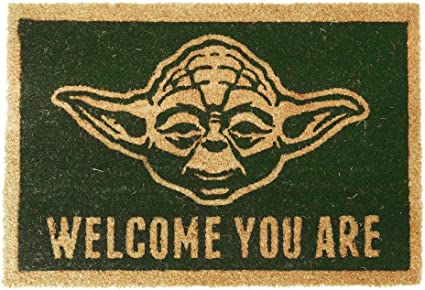 Everyone who crosses your doorstep will know exactly what they're getting into – for better or worse.
This helmet is based on the original movie prop used in the films. It's insanely detailed and high-quality. This full-scale replica would look striking on every Star Wars fan's shelf.
As far as Star Wars fan gifts go, you can't beat this cute BB-8 replica. The small robot is controlled via smartphone and comes with its own charging station. An ideal gift for any young Star Wars fan.
Everyone's wanted to be part of the Rebellion at some point. Musterbrand's Star Wars-themed Rebel jacket lets you partially experience how that feels. Vintage-looking but still unmistakably modern, this nylon jacket is great for everyday wear and Star Wars occasions.
R2-D2 is known for being a reliable travel companion. Now you get to experience that too with this special lineup from American Tourister. The 21-inch suitcase is compact yet sturdy.
One of the essential, must-have gifts for Star Wars fans. The Complete Star Wars Encyclopedia features deep lore from the franchise's universe. From the main nine episodes to The Clone Wars and everything in between.
Aside from their wanton brutality, the Galactic Empire is known for its practicality and style. The Stormtrooper-inspired backpack is a handy gift for frequent travelers who want to display their affection for Star Wars.
Chewie is a fan favorite for many reasons, and at least one of them is he makes for a fine bathrobe. While this won't earn you any cosplay points, it'll surely make you feel comfy getting out of the shower.
Looking for more Darth Vader gifts for adults? Start the day off right with freshly made toast straight from this visually striking Darth Vader toaster. No matter if you like your bread more on the Light or Dark side.
Jump into the cockpit of your rebel spaceship and blast off with the power of this Turtle Beach gaming headset. The headphones come with a high-quality boom mic, so you never leave your fleet behind.
This award-winning MMORPG is among the best digital Star Wars experiences one can have. A monthly subscription to the game unlocks all of its content and expansions.
If you ever wanted to feel like Jabba the Hutt, now's your chance. This door vinyl gives you your very own Han Solo trapped in carbonite. Although maybe not the wisest Star Wars gift set for hardcore Han Solo fans.
A Jedi knight has to know how to wield a lightsaber. Now is your chance to prove your worth with these LED-powered lightsaber chopsticks. May the appetite be with you.
Funko's pop culture collectibles are world-famous. It has figurines for pretty much every major media franchise, and Star Wars is no exception. From Princess Leia to Captain Phasma, everyone's favorite characters are available for collection.
Mobilize the Rebel fleet with this high-performance, remote-controlled quadcopter from Propel. Its incredibly lightweight body allows it to reach speeds up to 35 mph. Take your own personal X-Wing and lead it to battle against the Empire.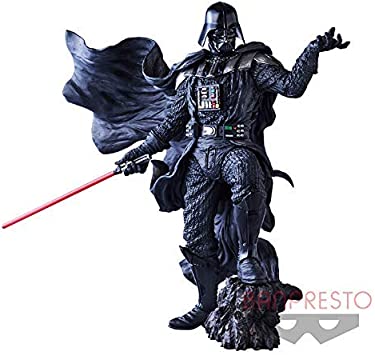 Figurines make for awesome Star Wars gifts, and this Darth Vader lineup from Banpresto is no exception. With its incredible detail, you can really feel the wind blowing through the Sith lord's cape.
Reenact classic moments from The Mandalorian with this special LEGO box set. It features a speeder model with a special seat for The Child, as well as Mando and Tusken Raiders Minifigures!
Bring the atmosphere of Tatooine to your own home with this Homesick scented candle. Ever wondered what the scorching deserts and arid settlements of the desolate planet smell like? Well, you no longer have to wonder.
Here are some ideas for gifts for Star Wars fans with an affinity towards history. This book compilation features New York Times articles covering the franchise's entire history. From the 70s all the way up to the present day.
Sometimes, you just gotta go for the classic. This socks collection is a one-size-fits-all and features fan-favorite characters like Chewbacca, R2-D2, and Darth Vader.
This authentic prop replica is made from all original materials and has a characteristic worn-out finish. And while it even has real optical lenses in its sights, it unfortunately doesn't shoot lasers.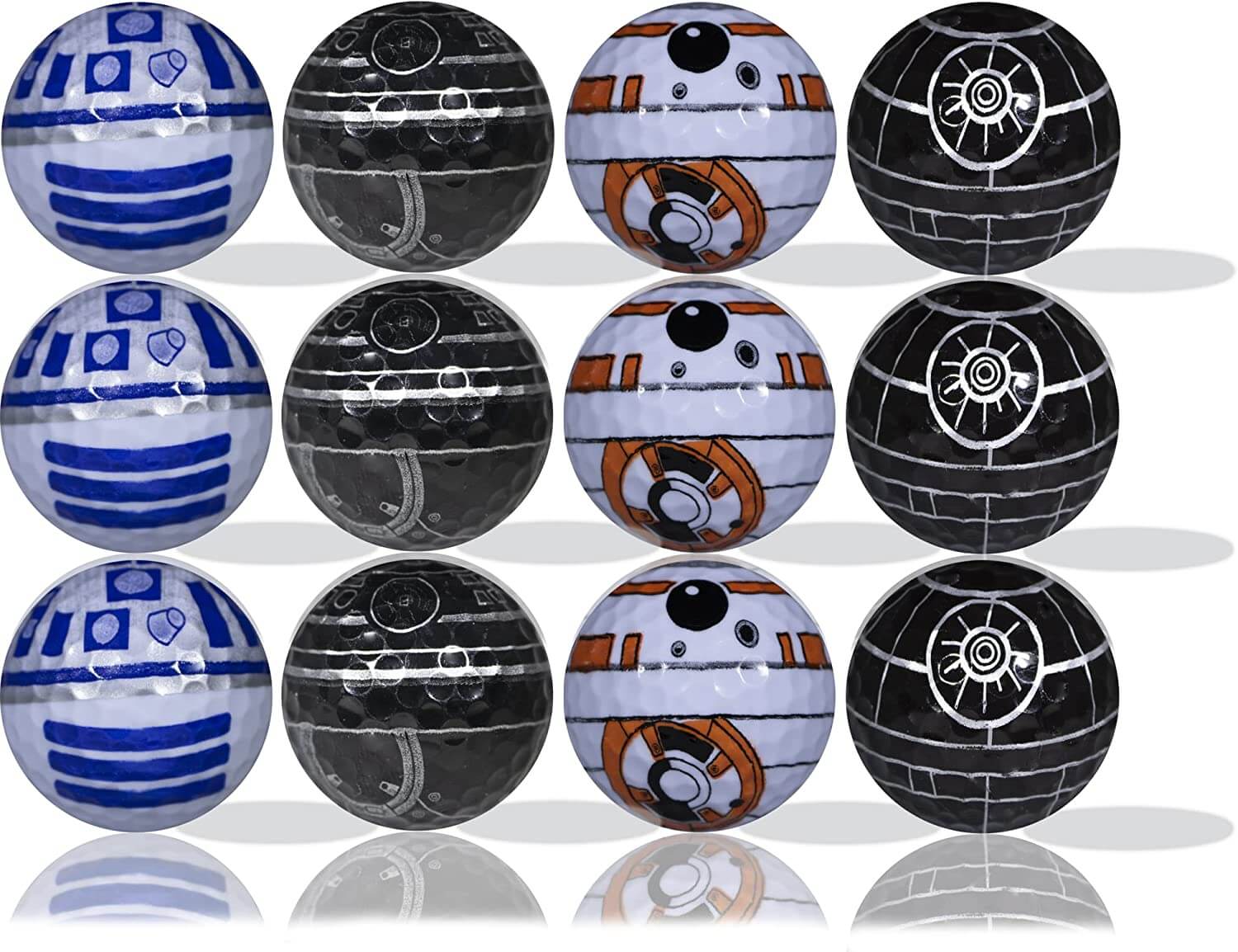 Star Wars is a franchise full of circular props. BB-8, the Death Star, the list goes on. So what's the most logical thing you can do? Create golf balls, of course.
Who says the Empire doesn't have class? As far as Star Wars gift ideas go, this one is sure to turn heads. It's time to show everyone how much of a Star Wars fan you are.
While the Empire is known for destroying rebellions, Monopoly is known for destroying friendships. Only this time, instead of hotels and properties, you'll be fighting over droids and planets.
Everyone loves Gogh's Starry Night, the same as Star Wars. So you can't go wrong with combining the two together. Adorn your living room with this stylish reimagining of the classic artwork.
All this bounty hunting business is no joke, and you'll need a trusty backpack for all your travels. Loungefly's Boba Fett-branded bag is here to save the day with its stylish and sturdy look.
Wrap Up
As you can see, there's no shortage of Star Wars gift ideas out there. From clothing through video games to collectible figurines. Star Wars is a massive media franchise with a little something for everyone.
So next time you have a Star Wars fan in need of a gift? You can always rely on their favorite space opera.
Georgi Karaivanov
My fascination with technology began from quite an early age thanks to computers and video games. Nowadays, I love anything related to music production and astronomy. Coincidentally (or is it?), both of those have a great deal to do with tech. Honestly, most of the stuff that can be accomplished with modern electronics kind of seems like magic to me. This is why I feel this strong need to constantly learn more about it and talk about it, almost to the detriment of others.
Leave your comment
Your email address will not be published.
You may also be interested in
.