How Many People are on Tinder in 2023?
Reading time:
16 min read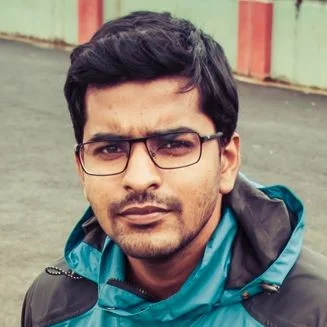 Florence is a dedicated wordsmith on a mission to make technology-related topics easy-to-understand.... | See full bio
Have you ever wondered just how many people use Tinder these days? And who those people are?
You're not alone.
People often struggle to find Tinder statistics, as the company rarely releases them of their own accord. Do they have something to hide, or do they feel that the results of using their app speak for themselves?
Let's find out.
Fascinating Facts and Stats about Tinder
76.9% of Tinder users in 2020 were male.
30 billion matches have been made on Tinder
More than 1,700 Instagram photos feature the hashtag #tinderwedding
13.6% of Tinder matches can potentially end in marriage
Over 60 billion is the number of searches Tinder has as of 2021.
Tinder will have 57+ million visits by the end of 2021.
Tinder Instagram will have 425 280 followers by 2023.
The majority of American Tinder users in 2020 were between 30 to 44 years.
In 2020, 39% of users were either divorced, single or widowed.
Most Tinder advertising campaigns are reported to cost upward of $5,000
Tinder Usage Statistics
We're going to start these Tinder stats by looking at how many people use Tinder. We'll also look at who those people are by demographics.
1. Tinder had 6.44 million downloads in January 2021.
(Source: Statista)
That makes the app the most popular in the world, with over 6 million downloads.
The figure is twice as much as Badoo got - 3.2 million downloads.
And if you're wondering how many people use Tinder - in 2021, the number is expected to surpass 57 million.
2. In 2020, millennials were the majority of Tinder users globally.
(Source: Statista)
30 to 44-years was the average age of Tinder users in 2020 - 19%. Those in their late teens to late 20s were about 15%.
3. In 2020, 76.9% of all US Tinder users were male.
(Source: Statista)
Wondering about the Tinder gender ratio? In the United States, a whopping seven in 10 subscribers on Tinder were male in 2020. That left about 23.1% of female users during the same year.
4. Tinder is available in 196 countries, with most users being US-based.
(Source: Yahoo! Lifestyle)
The Tinder app is available for download in 196 countries. The five countries with the highest number of Tinder profiles are the US, UK, Brazil, Canada, and France.
5. Tinder had 59 million visits in March 2020.
(Source: Statista)
Following government directives to social distance, during the Coronavirus pandemic, millions of people visited Tinder. As of the third month of 2020, the site got close to 60 million hits. Badoo got the first position with 159 million visits.
Tinder Marriage Statistics
Tinder is largely regarded as a hookup app, rather than a dating app. But can using this app result in a happily ever after? Let's see what these Tinder marriage statistics say about this theory.
6. 13.6% of online matches can end in marriage.
(Source: SimpleTexting)
This next statistic is not exclusive to Tinder. Still, given that Tinder is one of the best dating apps in 2020, it can give you a ballpark idea. As a whole, 13.6% of couples that met on a dating app are engaged or married.
7. Nearly 40% of divorced, widowed, or single people had used apps to find companions in 2020.
(Source: GWI)
Over 35% of married, divorced, or single people had used the apps in the last quarter of 2020. Understandable, considering that everyone had to be home because of the pandemic. Therefore, meeting people online was the only practical way.
8. 25% of single people in the US and UK would like to try a dating app in 2021.
(Source: GWI)
In 2021, more people are getting curious about dating apps, and we might see lots of virtual romances blooming. A quarter of singletons in the United Kingdom and the United States that have never experimented with the apps are open to utilizing them to fight loneliness.
That's not all:
Half of those that have used dating sites before are open to trying them again.
9. In 2020, 55% of online daters in the US were in the LGBT community.
(Source: Pew Research Center)
This finding is not specific to Tinder stats, but it's crucial nonetheless since the website falls under the dating category.
The LGBT community in the United States has taken online dating by storm.
In 2020 50% of all members came from the group. That's about two times more than straight adults.
Dating platforms were so popular amongst the lesbian, gay, and bisexual community that 28% said they met their partners through them. Note that a huge chunk of them were either married, in serious relationships, or living together.
In retrospect, only 11% of straight people have successfully met their partner through the apps.
10. In 2021, over 50% of Tinder users in the US are between 18 and 25 years.
(Source: Tinder)
United States Tinder statistics show that more than half of users in 2021 fall in the Generation Z age group. That number had doubled since last year when the representation by the peer group was below 20%.
11. By 2023, the number of Tinder followers will be 425 280.
(Source: Speakrj)
Following on, Tinder's Instagram account has been gaining speed over the years.
In November 2020, it had 331 702 followers, and projections show that it will rise by 93 575. Forecasts also indicate that the number of uploads will increase from 574 in 2020 to 1306 by 2023.
Tinder Growth Statistics
Tinder is successful, no doubt about that. But how much growth has the brand seen? These next Tinder statistics will answer this question.
12. Tinder was the fourth grossing non-gaming app in the world as of January 2021.
(Source: Sensor Tower)
Tinder's overall performance on the non-gaming apps stage was impressive. Although it didn't grab the top spot, it still did exceptionally well, proving that it's one of the trending dating apps in 2021. It beat other contenders like Google One and Tencent Video. On the App Store, the app took the 3rd position. On Google Play, the dating app took 9th place.
13. Tinder is the ninth most popular lifestyle app according to Similar Web.
(Source: Similar Web)
According to Tinder usage statistics, the application takes position nine in Similar Web's ranking under the Lifestyle section. The app did even better in Google's rank, managing to grab the fourth position.
The United Kingdom ranks it in second place in terms of utilization. Tinder is the third position under the same category.
14. The number of Tinder paid subscribers in 2020 was 6.6 million.
(Source: Statista)
As of the third quarter of 2020, users that paid for Tinder were over 6 million. That was an increase of 6 563 000 compared to 2015's Q1 figures.
But wait, why would anyone pay to use Tinder?
Well, there are certain benefits.
For starters, you can buy likes. That will boost your profile, making it visible to more people.
The "Plus" plan lets you swipe right to your heart's content without any limitations.
Then there's the "Gold" package that lets you know how many people have swiped "right" on your profile.
"Platinum" offers Tinder messaging that allows you to get to send a text to your Super Like. If you say something that catches their attention, they might swipe right on you. Your likes also get priority with this plan, and your crush will see them before seeing anyone else.
15. 2020 direct Tinder revenue amounted to $1.4 billion.
(Source: Statista)
Tinder's revenue has been growing year after year. In 2015, Tinder only made about $45 million. As of 2020, that figure has grown to $1400 million.
16. Tinder's revenue increased by 18% in 2020.
(Source: Statista)
According to Tinder stats, proceeds grew by nearly 20% in 2020 compared to the previous year. In 2019 the company also saw a 43% rise in incomes, i.e., from $805 in 2018 to $1152.
17. Revenue from Tinder amounted to $65 million in January 2021.
(Source: Statista)
Tinder made income amounting to $60+ million in the first month of 2021, according to Tinder stats. The most significant share came from Latin and North America with $31 million. Right behind them are Europe, the Middle East, and Africa with $24 million. Finally, the Asia Pacific - $9 million.
That's a massive improvement from 2015 when January's revenue from the app was only $16 204. At the time, Europe did better than the Americas with $6 922, while Asia made $5 065.
18. Tinder's Average Revenue Per User (ARPU) dropped by 2% in 2020.
(Source: Tech Crunch)
During the second quarter of 2020, Match.com noted that its ARPU had dipped by 2%. However, the company was hopeful that Tinder Platinum's launch that year would help drive the earnings up. The dating app insiders shared that Tinder Gold will continue being its biggest earner as users become more accustomed to the latest package.
Tinder Advertising Statistics
Other than its paid Tinder option and a la carte purchases, the company has other sources of income. What are those, you might ask? They allow for Tinder ads, of course!
19. The first sponsored ad campaign to run on Tinder was #Whatever.
(Source: Tech Crunch)
Tinder's first sponsored ad campaign was Budweiser's #Whatever USA campaign. The response was unprecedented, and the brand's engagement levels rocketed.
20. NYC Puppy Rescue Project Tinder campaign resulted in 4,700 adopted puppies.
(Source: Marketing Discussions)
A Tinder campaign, initiated by the Bartle Bogle Hegarty team, resulted in 4,700 adopted puppies. While the results are incredible, the cost of such а campaign can be high.
21. A Tinder advertising campaign can cost more than $5,000.
(Source: Marketing Discussion)
Tinder is notoriously secretive about its inner workings. This is why the prices of its advertising services aren't public. However, most advertising campaigns are reported to cost upward of $5,000.
22. 10% to 20% of swipes on Tinder are brand-related.
(Source: You Maximize)
Tinder is more than a dating app, and brands have a huge opportunity to make lots of Ka-ching on it.
As of 2021, every one in 10 swipes belongs to a brand. That's a lot of potential, bearing in mind that the app gets millions of swipes in a day. And since 89% of marketers consider building brand awareness as their top goal, maybe Tinder is a channel worth considering.
23. In January 2020, the share price for Match.com was $92.
(Source: Business of Apps)
Match.com's market capitalization was almost $26 million in 2020. Shares went for nearly $95 during the same period. That was way better than 2016, when a share's value was just about $15.
Tinder Explained - Facts and Features
The premise of Tinder sounds simple enough - create a profile and swipe right on the people you like & swipe left on the ones you don't. But there's a bunch of Tinder features that help improve results beyond this simple concept.
24. Tinder Gold decreases swipe time by 30%.
(Source: CNN Business)
People spend A LOT of time swiping and so a reduced swipe time is desirable. The Gold plan displays all the users that have liked your profile. This way, you don't need to spend extra time swiping if you don't want to.
25. Older users pay $10 more per month for Tinder Plus.
(Source: Wikipedia)
Tinder Plus allows users to surpass the like limit found in the free version, resulting in more matches. If you're 28 or younger, you'll pay $9.99 per month. If, however, you're creeping closer to 30, the price jumps to $19.99 per month.
26. Conversations started by a Super Like are 70% longer than regular conversations.
(Source: Feedough)
The Super Like feature results in conversations that are 70% longer. It also triples your chances of matching with someone. Free Tinder users get a sole Super Like per day, while Tinder Plus and Tinder Gold users get as many as five per day.
27. Tinder Lite is 25 times smaller than the regular app.
(Source: Tinder)
Tinder Lite offers all the same features and functionality as the regular app. Nevertheless, it manages to fit everything in a 25 times smaller package. In addition to its smaller size, it also reduces data usage by 20% and is 25% faster.
Tinder Match Statistics
We hope you're enjoying these Tinder stats so far. Now let's get ready to dive into the world of Tinder match statistics.
28. In 2021, Tinders has made 60+ billion matches.
(Source: Tinder)
Tinder operates under a simple model that allows users to swipe right if they like someone's profile or swipe left if they don't.
It's available in over 40 languages and present in 190 countries. Tinder match statistics reveal that as of 2021, the app has managed to garner more than 60 billion matches.
29. 95% of Tinder matches meet within 2 to 7 days of matching.
(Source: Business of Apps)
Dating app users tend to act quickly. Tinder states that 95% of its users meet up with their matches 2 to 7 days after matching on the app. Still, keep in mind there are fake profiles as well, so running a background check on your future date might be a good idea.
30. Tinder had six million paid subscribers in 2020 alone.
(Source: Tech Crunch)
In 2020, users created six million new Tinder profiles. That was up 1 000 000 fresh sign-ups, in comparison with 2019 numbers. During this period, the company's direct revenue increased by over 30% Year-over-Year.
31. Most Tinder users are more active during evening hours.
(Source: Business of Apps)
Tinder users love to engage in the evening, with the peak hour being 9 PM, and swiping starts rising from 2 PM to 9 PM, after which it starts tapering off. Surprisingly, there's still a substantial amount of people using the app in the wee hours of the morning, with 13% being active at 3 AM.
32. 68% of daters in the US use Tinder several times a week.
(Source: Verve Logic)
Nearly 70% of people in the United States that use Tinder do so multiple times a week. That's way more than users in the UK, who account for about 50% of regular usage per week.
33. Only 7% of men message after matching.
(Source: Cornell University)
Only 7% of men are likely to message after matching. However, out of that admittedly small percentage, 63% of men message their match almost instantly - within five minutes of matching.
Fun Facts about Tinder
Before we wrap up our FAQs, here are a few fun facts about Tinder.
34. In 2020, 6% of 55 to 64-year-olds used Tinder.
(Source: Statista)
Online dating is not just for the young.
Slightly more than 5% of the 55 to 64 age group use Tinder. The 45 to 54 peer group isn't doing too bad either, with almost 10% of Tinder profiles belonging to it.
35. The company that owns Tinder claims more than 25% of the dating app market share.
(Source: Forbes)
You probably know that The Match Group owns Tinder. But you probably didn't know that it owns 45 other brands, including Match.com, OkCupid, PlentyOfFish, BlackPeopleMeet, and Meetic. So, Tinder's competitors aren't really competitors – more like sister companies.
36. 1 million Tinder dates take place each week.
(Source: Tinder)
If you ever find yourself doubting whether Tinder actually works, let their impressive statistics about confirmed dates ease your mind. 1 million dates are arranged on Tinder weekly.
37. 1.6 billion swipes per day happen on Tinder.
(Source: Business of Apps)
Tinder reports that its users make up to 1.6 billion swipes per day. On top of this, 56% of all users use the platform on a daily basis. What's more, the majority of them check the app multiple times a day. Still, that's to be expected considering that 58% of smartphone users can't go even one hour without checking their phones.
That's a lot of Tinder swiping, to say the least. We expect to see an increase in thumb strength and mobility over the next few years.
Statistics on the Trending Dating Apps in 2023
Tinder had the most downloads at 3.28 million. But Tinder competitors are catching up quickly and have had impressive runs of their own. Below are statistics on the best dating apps in 2022 and the industry as a whole.
38. Grindr was number eight when it came to the highest dating app revenue earners in 2020.
(Source: Wikipedia)
In 2020, Grinder was on the top 10 list of dating apps with a substantial income. Overall, the app industry's income rose to about $50 billion during the first two quarters of 2020. This came as people had to stay home to interact with others virtually.
39. Bumble got 1.8 million downloads in January 2020 alone.
(Source: Statista)
According to stats on how many people use Tinder, in January 2020 alone, it had close to two million downloads worldwide. North and Latin America had the highest number of installations which amounted to 990 010. Europe, Middle East, and Africa followed closely with 435 440 downloads while the Asia Pacific region got 379 133.
40. Plenty Of Fish gets 55,000 new users a day.
(Source: The Sun)
Plenty Of Fish remains one of the top dating apps, with 55,000 new users a day. Still, just 3 million of its 100 million users are active every day.
41. There are more than 1,500 dating apps available for download.
(Source: MarketResearch.com)
As dating apps become more popular, it starts to feel as if new ones pop up on a daily basis. In 2019, 1,500 dating apps became available for download.
It's another matter which of those 1,500 apps will stand the test of time. Your guess is as good as ours.
42. Tinder's in-app monthly purchases were worth over $64 000 in January 2021.
(Source: Statista)
Tinder takes the number one position when it comes to top dating apps in 2021. Its monthly in-app purchases amounted to $64 624, which was the most significant in January. Bumble and Hinge took second and third place with $18 685 and $8 405, respectively. Still, that's just a drop in the ocean considering the global app revenue of $380 billion.
43. 35.4 million Americans will be using dating apps by 2024.
(Source: Statista)
Predictions show that more than 30 million adults in America will have enrolled in dating apps by 2024. That will be a five million increase compared to 2019 figures. With the new signups, revenue will climb to $1.1 million during the same period.
Wrap Up
After reading these Tinder stats, you now have the answers about how many people use Tinder. You also know how they use it and why.
So tell us: will you be leaving Tinder behind in 2022, or is this an app you intend to keep?
FAQ.
---
What are the best dating apps in 2022?
When it comes to
how many people use Tinder,
it has
57 million users
as of 2021. There are a couple of other websites within this category if you'd like options.
For instance, there's Bumble which had over
12 million active users
per month in 2020. Another great choice is OkCupid, where around
15 million people
initiate conversations every first Sunday of January (Dating Sunday). 
And of course not forgetting Facebook Dating, the newest kid on the block. It utilizes "Events" and "Groups" to help daters meet their matches. The best thing about it is that you can create a profile using your existing FB account. 
What is the most successful dating site?
Tinder has the
highest number
of monthly active users hence the most successful as of 2021. It also has 6+ million downloads as of 2021, making it the most popular in the United States.
Leave your comment
Your email address will not be published.
You may also be interested in.