-> Published on: 18-01-2018

-> V1 - Yearly Overhaul: 15-02-2021

-> V2 - User Suggested Edits: 04-08-2021

-> V3 - Yearly Overhaul: 10-01-2022

-> V4 - Expert Evaluation Edits: 10-02-2023

-> Benefited Readers - 10000 and Counting
-> Cited In - IBM, Microsoft, SalesForce, Spotify, NYTimes, Forbes, Harvard
19 Video Conferencing Statistics to Know in 2023
Reading time:
14 min read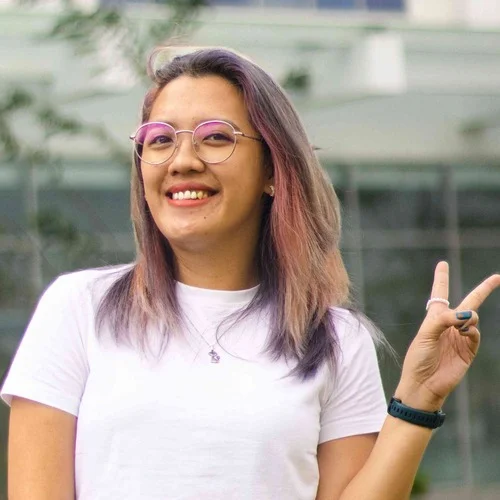 Girlie Defensor
Joined June 2023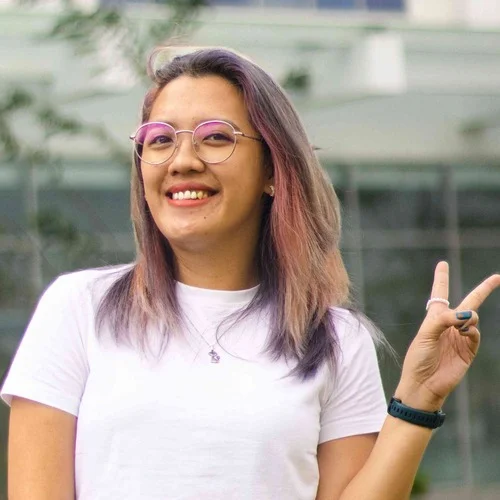 Girlie is an accomplished writer with an interest in technology and literature. With years of experi... | See full bio
The video conferencing market skyrocketed during the pandemic. In 2022, the global video conferencing market soared to an unprecedented height of $10.6 billion. Even post-pandemic, video conferencing remains alive and well in the communications industry.
With more businesses moving towards remote work, there's an increase in remote jobs that require video conferencing as a tool. A survey shows that 36.2 million Americans plan to work remotely by 2025, contributing to the rise of video conferencing.
In this article, you will learn more about video conferencing statistics and how it continues transforming our lives post-pandemic.
Overview of 2023 Video Conferencing Statistics
From business to education, video conferencing is integral to getting things done. With more and more opportunities to work, study and build businesses with only a laptop and an internet connection. It's easy to see how video conferencing is a thriving service.
However, that doesn't mean it doesn't have disadvantages. Despite the convenience of video conferencing, many people still prefer the occasional face-to-face meeting over virtual ones.
Zoom logs 300 million daily meetings, allowing it to take over the former video conferencing giants like Skype. However, the brand now also connotes negative feelings that people get due to overwhelming hours of video conferencing, dubbed "Zoom fatigue."
Despite this issue, companies still see the efficiency of video conferencing platforms in communicating and hiring, with 94% of HR leaders reporting that their staff was equally productive despite working remotely.
Here are the latest video conferencing statistics that you should know in 2023.
Video Conferencing Usage Statistics
The pandemic caused an increase in video conferencing. The use of this handy tool in 2020 skyrocketed with a 500% increase for both business and personal accounts.
Virtual meetings statistics also show a growth of 48% in 2020 to 77% in 2022 because of remote work during the height of the pandemic and hybrid setup post-lockdowns.
Here are more video conferencing usage statistics to help you grapes how many people and companies use this option.
1. 37.82% of US employees meet once to twice weekly through a video conference meeting.
(Dialpad)
Some also meet three to five times (13%) a week and more than five times a week (12%). However, despite the increased use of video conferencing platforms for meetings during the pandemic, 37% of the respondents have never experienced it.
2. 75.6% of respondents schedule video call meetings on a particular day or time.
(Dialpad)
While they aren't always enjoyable, meetings allow employees to express their thoughts, discuss ideas and address concerns comfortably. A survey of workers shows that:
75.6% prefer to schedule meetings on a particular day or time
Monday is the favored day to hold meetings
Friday has slightly fewer meetings on average.
Fridays often have fewer meetings since many people take the off for vacation, while Monday is the start of the work week.
3. 46.15% spend less than four hours weekly in video conferences.
(Dialpad)
With the world being increasingly work-centric, it only makes sense that workers now spend more time in virtual meetings.
46.15% spend less than four hours weekly in virtual meetings
36.98% spend four to 12 hours
83.13% spend at most 12 hours or less each week on meetings
About 4.73% spend more than half their week on meetings.
Many people dislike meetings, especially if they lack purpose and clarity. However, when done right, they can help build relationships among team members and create a better working environment by engaging employees.
4. Meetings with more than 20 people frequently last up to 70 minutes.
(Dialpad)
The number of people in a meeting correlates with how long it will take to finish. Sessions with three to six participants last a little over 30 minutes, while those with more than 20 people usually last more than 70 minutes.
On the other hand, the average time of a meeting peaks on a Wednesday at 45 minutes per meeting. The rest of the days remain steady but drop on Friday to an average of 40 minutes.
The shorter meetings on Friday might be because people don't want to spend their last hours before the weekend in a meeting.
5. 82.9% believe that on-cameras are only necessary sometimes.
(Dialpad, Airgram)
Webcams are handy devices connected to a computer that serves multiple purposes. Many people see turning on their cameras during a meeting as basic etiquette. However, sometimes it can get embarrassing to turn them on, especially when your background's a mess.
While some believe that turning on the video is necessary during a meeting, another survey shows that 43% of professionals believe that meeting with videos helps them be productive.
Being on-cam makes the respondents more present. Most respondents (66%) said it reduces their likelihood of multitasking.
6. 49% of the respondents claim on-camera meetings make them more exhausted.
(Airgram)
Most people experienced virtual conference fatigue during the pandemic due to frequent online meetings. About 49% of the respondents in the survey claim that they are exhausted when meeting sessions require turning on their cameras.
In another survey, 31% of the respondents consider Zoom fatigue the greatest challenge of virtual meetings. Excessive eye contact during virtual meetings feels more intense than in-person conversations, increasing cognitive load.
7. 13.8% of women feel more fatigued after Zoom calls.
(Stanford News)
One unexpected consequence of Zoom calls shows that its effects may have a gendered aspect. A Technology, Mind, and Behavior study shows that women are 2.5 times more likely to experience Zoom fatigue.
1 in 7 women, or 13.8%, felt highly fatigued after Zoom meetings. Men, on the other hand, only 5.5% or 1 in 20 feel very to extremely tired during these online meetings.
Women feel more tired due to "self-focused attention," their heightened awareness of how one comes across on screen. Researchers offer turning off "self-view" as a solution.
Other gendered differences discovered in the study were that women:
Have longer meetings
Are less likely to take breaks between meetings
The study also shows differences in fatigue based on extroversion, emotional stability, race, and age. Researchers recommend implementing no-video meeting days, optional web camera meetings, and checks for fatigue among colleagues.
Companies like financial titan Citigroup have implemented Zoom-free days to combat Zoom fatigue.
Statistics on Video Conferencing Market Size
The pandemic-induced lockdowns compelled businesses to find a way to meet with their employees and for people to communicate with friends and family.
In March 2020, Android and iOS recorded 62 million downloads of video conferencing apps weekly. The global video conferencing market soared to an overall worth of $10.6 billion in 2022. it is expected to double to $19.1 billion by 2027 as more businesses adopt a full remote or hybrid setup.
8. 40% of companies use video interviewing for remote work hiring.
(Abdalslam, Airgram)
In 2020, 80% of companies used video interviews for their hiring, and 39% of employers used video conferencing platforms for the first time. This trend led to a 40% increase in companies using video interviews in their remote hiring process, with an average length of 30 minutes.
There are many reasons why many employers prefer online interviews, such as:
Reducing time-to-hire
Better scheduling flexibility
Fewer cancellations or delays
Easier to include other team members
Allows for a bigger pool of potential hirees
The video interview market is expected to grow to $3.3 billion by 2025 due to companies utilizing video conferencing platforms in their hiring processes.
9. Video conferring has a $3.3 billion market share in Asia-Pacific.
(Statista, 99Firms)
The Asian Pacific market is one of the fastest-growing markets for video conferencing, currently worth $3.3 billion. It will register a 14% compound annual growth rate (CAGR) by the end of 2024 and double by 2026 by up to $6.8 billion.
This rise is due to supportive government policies and fast consumer adoption of software-based and cloud video conferencing tools, especially among small businesses.
10. North America's video conferencing market share is 39%.
(Codeless)
North America has the largest share in the video conferencing market because it hosts some of the world's biggest tech companies like Microsoft, Meta, and Apple.
These companies are the early adopters of this solution. One of the biggest critical drivers in North America is the significant investments made by various firms for outsourcing video conferencing solutions. Business processes outsourcing or BPOs are predicted to rise to almost $526 billion by 2030 and are some of the biggest drivers of video conferencing growth.
Video Conferencing Software Statistics
Since the pandemic, Zoom has become the most downloaded software among the many online platforms. Since the rise of this industry's market share in 2020, many businesses have adopted it in their work setup, and 67% of companies have started considering investing.
11. Zoom's overall download increased by 14x in 2020.
(Codeless)
Zoom is the most downloaded video conferencing software during the lockdown. France and the UK showed 22 and 20 times increases, respectively. When Italy was amidst its COVID-19 crisis, its Zoom downloads increased by 55 times.
In 2021, Zoom dominated the market by 50% despite its nearest competitor, Skype's, nearly 10-year lead. Zoom's success is attributed to its stability, reliability, and accessibility. Skype also lost popularity due to crashes, ads, and unpredictable updates.
12. Mobile users downloaded Zoom almost 23 million times in 2021.
(Backlinko)
The Zoom mobile app has over 6 million installs in the App Store, while over 17 million downloads came from the Play Store. It was the 8th most popular non-gaming app on both platforms because it's easy to download and open to all users.
13. 89% of organizations use more than one video conferencing platform.
(99Firms)
The market for video conferences is diverse. About 89% of companies have used multiple meeting providers to stay in touch with their employees as the workplace shifts toward a hybrid work environment.
Microsoft Teams Meetings and Zoom Meetings rank number one and two, respectively, in terms of popularity in 2021. Some of the more popular platforms companies use are:
GoToMeeting
Slack
Hangouts
Cisco
Webex
Skype
Microsoft Teams' popularity is likely due to its more advanced collaboration and accessibility features. It's also a better choice for internal and international meetings.
14. In 2020, there were 62 million downloads of video conferencing apps.
(Codeless)
Video conferencing software increased in downloads during 2020. The pandemic catalyzed the spike in usage, causing several video conferencing platforms to rise from obscurity. The market industry for video conferencing software will reach $9.2 billion in 2027 as more businesses and investors will take hold of the industry.
15. 67% of organizations said they would invest in the video conferencing market in 2021.
(Codeless)
As more people and businesses rely on video conferencing to communicate with their employees, 67% of organizations said they would invest in 2021. Companies believe investing more in video conferencing tools will reduce the need for traveling all the time.
About 90% of North American companies plan to invest in video conferencing software in 2023. Apple, Amazon, Microsoft, and META were some of the first companies to use these. Other North American companies later followed. Maximizing these tools allowed these companies to be spared from significant losses during the lockdown.
Video Conferencing Trends
No one thought that remote work would take over on-site jobs. But because of the pandemic, the number of remote workers has increased, as well as the usage of video conferencing apps.
By 2025, remote work will take over the entire workspace, and 36.2 million Americans will be working remotely, utilizing video conferencing platforms to communicate with their employers.
Here are some of the latest trends in using video conferencing platforms.
16. 79% of respondent employees rate video conferencing as equal to physical meetings.
(Cidekess, The Economist)
Employees claim that online work is more productive than on-site work setup, with 79% rating video conferencing as the same as physical meetings. The video conferencing technology advancement has made work accessible, and there's no need to hold meetings in the office space.
While rates may differ per industry, a study by two Harvard doctoral students shows that call center workers increase productivity when given a chance to work remotely. However, they also found that remote work attracts more slackers.
17. 25% of employees want to work remotely for the rest of their careers.
(GetVOIP)
The convenience brought by video conferencing platforms made 25% of the employees in a survey want to continue remote working even after the restrictions brought by the pandemic have gone down.
14% of respondents said they want to work in an office on fixed days.
10% of workers said they prefer on-site work.
Remote working is here to stay, especially with the rise of the hybrid setup. However, if employees return to a full on-site work setup, 46% of the survey employees said they would quit their jobs if their company discontinued remote work.
18. 32% said that the top benefit of working from home is flexibility.
(Codeless)
Schedule flexibility is the top benefit of video conferencing setup. This flexibility is why employees want to work from home, according to 32% of the respondents. Other reasons why people want to stay at home working are:
25% said they want to work from anywhere.
22% said they like it when they don't have to commute to work.
11% said they can spend more time with their family.
These work-from-home benefits are made possible due to video conferencing platforms.
19. 86% of companies now conduct online interviews.
(GetVOIP)
Companies now use video conferencing tools to communicate with employees and hire new ones. About 86% of these companies conduct their interviews online, and 66% prefer video conferencing to other communication tools. It grew in popularity when tech companies aggressively hired during the COVID-19 pandemic.
Some of the reasons employers prefer these platforms in their hiring process are because of it:
Allows companies to reduce their hiring time to 50%
Enables companies to reach a wider pool of candidates
Provides a cost-effective alternative to in-person interviews
These tools will likely gain popularity as more people join the video conferencing bandwagon.
Conclusion
The pandemic allowed businesses to widen their ways of working. It forced 30% of the organizations to try video conferencing during the lockdown. With more companies integrating video conferencing platforms into their work, they can reach their employees from near and far and cut costs.
This option is here to stay. It may not replace in-personal meetings or events, but it will surely help bring people closer than before.
FAQs.
---
How effective is video conferencing?
According to UC Today, 90% of the respondents said that video calls have helped them form a stronger connection with their colleagues in the workplace.
How has video conferencing changed the world?
Video conferencing allows people to keep connected to their colleagues and family without spending money on transportation or food.
Is video conferencing the future?
Video conferencing will likely remain a pillar of business communication, especially for hybrid work setups. It will continue to provide benefits like less to no travel costs while enabling employees to collaborate and remain productive even when they are away from each other.
Leave your comment
Your email address will not be published.
You may also be interested in.