22 Eye-Opening Volunteering Statistics to Know in 2023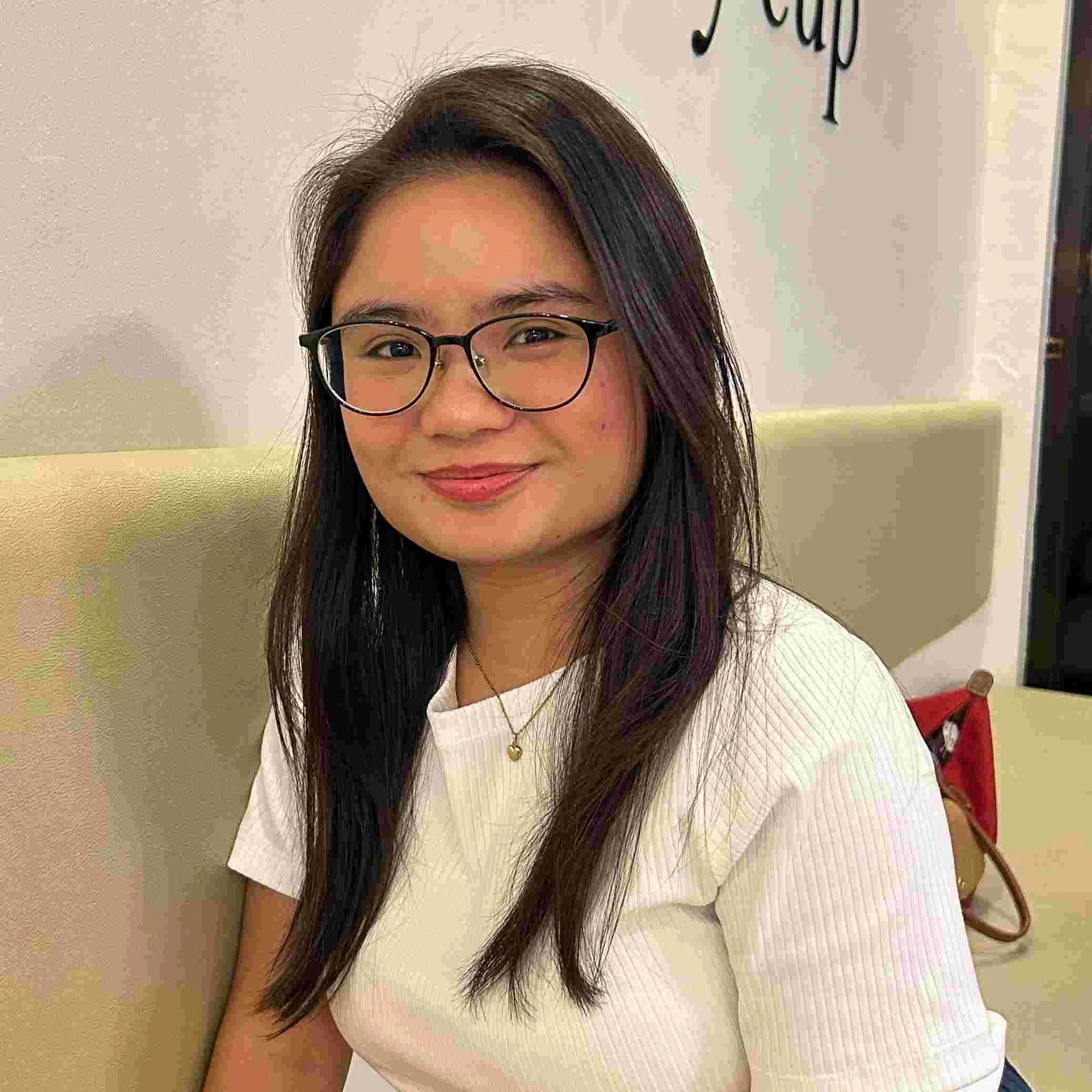 Lorie is an English Language and Literature graduate passionate about writing, research, and learnin... | See full bio
Every year, millions of Americans dedicate their spare time to helping others. Today, we present a host of volunteering statistics that will shine a light on these people.
As well as bringing you general facts about volunteering, we'll also showcase some corporate stats, data involving youth volunteering, and volunteer benefits statistics. So, settle in and get ready to learn some exciting details!
Fascinating Volunteering Stats
Over 1 billion people around the world are volunteers.
It's estimated around 64 million Americans volunteer every year.
This equates to $139 billion worth of time annually.
Volunteers donate 50 hours of their time per year on average.
Combined, this adds up to over 6.9 billion hours from all American volunteers.
The average volunteer hour value is $29.95.
Currently, the US has nearly 2 million active nonprofits.
85% of volunteers see themselves as more likely to donate money to nonprofits.
Over two-thirds of volunteers find opportunities online.
64% of volunteers are women, and 36% are men.
42 years is the average age of a volunteer.
How Much is a Volunteer Hour Worth?
The value of volunteer hour in the US in 2021 was $29.95, up from $28.54 in 2020.
(Independent Sector)
The cost of a volunteer hour was $27.20 in 2019, up from $25.43 in 2018.
District of Columbia has the highest average volunteer hour value at $50.48.
(Independent Sector)
Massachusetts and California rank second and third for the hourly cost of volunteering at $36.38 and $35.56, respectively.
In the table below represented 10 states with highest average hour value:
Value of Volunteer Hours by State
| | |
| --- | --- |
| State | Average Hour Value |
| District of Columbia | $50.48 |
| Massachusetts | $36.38 |
| California | $35.56 |
| Washington | $34.87 |
| New York | $34.59 |
| Connecticut | $33.35 |
| Maryland | $32.82 |
| New Jersey | $32.39 |
General Facts About Volunteering
We'll kickstart our volunteering statistics with a few general stats:
1. Around 63 million Americans are volunteers.
(Nonprofits Source)
This equates to a national volunteer rate of 25% of the adult population, meaning one in four people you meet is likely to volunteer in some way, shape, or form.
2. Women are more active volunteers than men.
(Americorps)
It's relatively close, but the stats on people volunteering indicates that women are more active than their male counterparts. Men have a 26.5% volunteer rate, while women sit at 33.8%.
3. Religious organizations command the most volunteers.
(Nonprofits Source)
The volunteering facts indicate that most people volunteer for religious organizations. Just over a third of volunteers will spend their time at religious organizations.
4. Utah is the number one state for volunteers, with a 51% volunteer rate.
(Americorps)
This means that one in two people will volunteer in Utah per year. On the other end of the scale, volunteer statistics by state show that Florida comes in last with a 22.8% volunteer rate.
5. Gen X and Baby Boomers are some of the most active volunteers.
(Americorps)
Generation X and Baby Boomers dominate volunteerism in America. 36.4% of Gen X Americans are volunteers, with 30.7% of Baby Boomers also donating their time and talents each year.
6. The percentage of volunteers declined from 2008.
(Statista)
A worrying fact is that volunteering has continued to decline over the last few years. The most recent data looked at trends from 2008 to 2017, showing a decline from 26.5% to 25.1%. There has not been another survey showing if things have improved since then, but experts are hopeful that there has been a growth.
7. Volunteers donate around 50 hours of their time per year.
(Volunteer Hub)
This means that every person who volunteers in the US will contribute at least two days' worth of their time to helping those in need - for free! The average volunteer hours per week add up to just under an hour.
8. Volunteers provide 6.9 billion hours every year.
(Census.gov)
To put the previous volunteering time stat into context, people dedicate 7 billion hours to supporting communities and nonprofits.
9. 67% of volunteers find opportunities online
(Initlive)
Over two-thirds of volunteers will start their journey online, using Google and other search engines to find new opportunities.
Corporate Volunteerism Statistics
This next section focuses on corporate stats with crucial findings relating to US nonprofits and other organizations.
10. The US has over 1.8 million active nonprofits
(Volunteer Hub)
This number had been growing for many years, but the pandemic stopped growth and could mean that this figure will decline during the following years.
11. 7% of nonprofits will close forever because of COVID-19
(Independent Sector)
Unfortunately, many nonprofit volunteer organizations will have to close permanently due to the pandemic.
12. The economic value of volunteers is $193 billion
(Nonprofits Source)
Considering the number of hours dedicated by a nonprofit volunteer each year, along with all the different types of people volunteering, volunteers' financial value estimates at around $193 billion per year.
13. 61% of millennials care about a company's commitment to the community when choosing a new job
(Deloitte)
Interestingly, even if they don't volunteer themselves, many millennials prefer working at corporations with active roles within the community. This is one of the most telling community service facts as it demonstrates the want for businesses to be more involved in volunteerism and their communities for the greater good.
14. 72% of volunteers are involved with only one organization
(Nonprofits Source)
By comparison, the numbers of volunteers involved with two organizations are only 18.3%, showing that most people don't or can't volunteer at multiple places.
Youth Volunteer Statistics
When it comes to the younger generations, what is their approach to volunteering? We've uncovered a few eye-opening youth volunteerism statistics from around the US.
15. Approximately 55% of young people volunteer every year.
(Optimist.org)
This staggering stat about volunteering in America caught most by surprise. Over half of the people aged between 12 and 19 are volunteers. This is nearly double the rate of the adult population.
16. 18% of youth volunteer through their schools.
(Optimist.org)
The most common way for young people to volunteer is through schools and school-based groups. Another one of the interesting youth volunteer facts is that 12% choose to volunteer through external organizations in the community.
17. The majority of youth volunteers are female.
(Zippia)
Statistics show that women are more active volunteers than men. When looking at the younger generation, this is further indicative. 56.1% of youth volunteers are female, while 37.5% are male, and 6.4% are unknown.
18. Only 26% of Generation Y volunteer
(Americorps)
This is significantly less than the rate of volunteers among 12 to 19-year-olds, but it's more in line with the national average. Furthermore, when looking at community service facts amongst this generation, a third of them volunteer by helping out.
Volunteer Benefits Statistics
The following stats bring you crucial information relating to the benefits associated with volunteering.
19. Older volunteers in the US experienced a 44% lower mortality rate than those who did not volunteer
(Americorps)
This study looked at the elderly population, and the health benefits volunteering could bring. Being more active by partaking in volunteer work improved overall geriatric health over a five-year period. Amazing!
20. Volunteering leads to an 8.54% increase in mental health
(BMC Public Health)
Another fascinating study produced arguably one of the most insightful volunteering stats available. People who engaged in regular volunteering saw an 8.54% increase in mental well-being and a 4.3% decrease in depression.
21. 64% of employees who volunteer said it improved work relationships
(United Health Group)
That's nearly two-thirds of employees that volunteer through work, demonstrating just how beneficial it can be to improve relationships within the workplace.
22. Volunteers are twice as likely to donate to charity
(Americorps)
The statistics on volunteers who donate show that they are twice as likely to give money to charities than non-volunteers.
Wrap Up
You have seen some of the most significant stats throughout this post. While volunteerism trends seem to be declining since 2008, the figures may rise once again, particularly post-pandemic. Which of these statistics about volunteering stood out the most to you, and why?
FAQ.
---
How often do most people volunteer?
Most volunteers will donate an average of one hour per week, equating to 50 hours every year.
Are educated people more likely to volunteer?
Educated people of all races and genders tend to have a higher volunteer rate than those without a college degree.
What age groups volunteer the most?
Youth between the ages of 12 and 19 are the most frequent volunteers.
What is the average age of volunteers?
According to a study by Zippia, the average age of American volunteers is 42.
What percentage of people volunteer in the US?
Approximately 25% of the adult population volunteer each year.
How many volunteers are there in the world?
Volunteering statistics put the total number of global volunteers at around 970 million.
Leave your comment
Your email address will not be published.
You may also be interested in.