Ways to Unblock Fortnite at School [5 Easy Methods]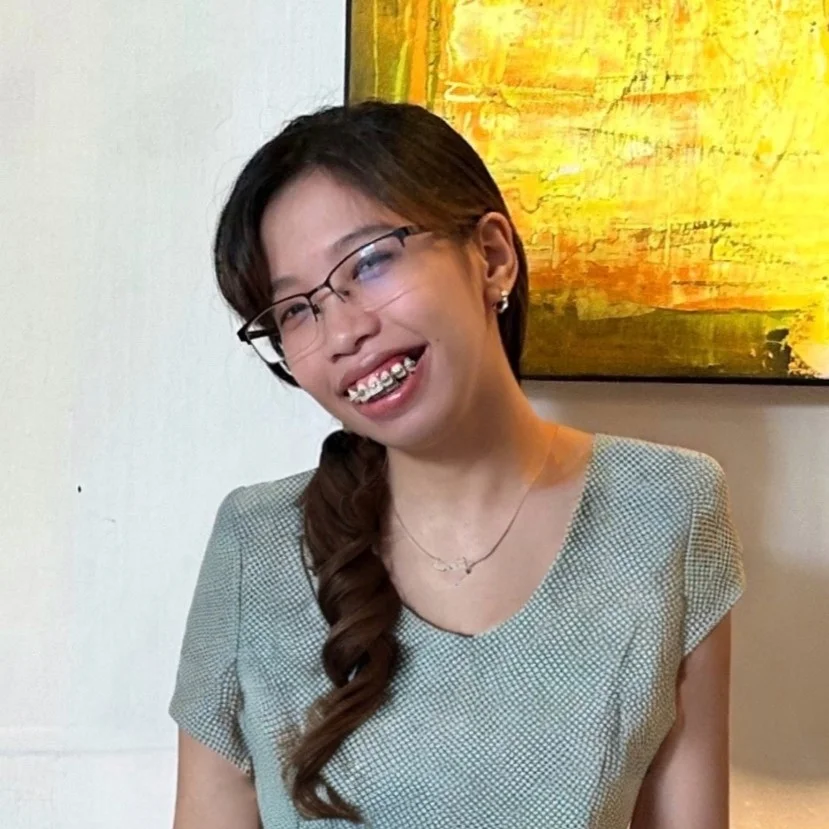 April is a proficient content writer with a knack for research and communication. With a keen eye fo... | See full bio
Schools block access to popular game servers like Fornite to prevent students from clogging up the network's bandwidth and keep them focused on their studies.
But, despite their efforts, there are ways to unblock Fortnite at school.
Let's dive into the specifics.
How to Play Fortnite at School
School network administrators use firewalls to blacklist websites and prevent anyone who's connected to the network from accessing them.
If you want to play Fortnite on your school computer, you'll need to bypass these restrictions.
Even if Fortnite is not blocked by your school, there's no harm in knowing what you can do if— or rather when— they blacklist the game.
Here's how you can do that.
VPN
A VPN, or a virtual private network, routes traffic from your computer to a server in its network, which then sends the traffic to the public internet as usual.
When you access a website this way, the VPN makes it appear as if you're visiting it from its server and not your original location. This also means that the site you're visiting doesn't know that you're connecting from the school's network, in which case, the restrictions wouldn't apply.
Here are the top 5 VPNs you can use to unblock Fornite at school:
NordVPN is one of the most reliable VPNs with over 1,970 servers in 15 US locations. It has a zero-logs policy, making it a good pick for privacy-conscious users, and uses NordLynx protocol, which is a lot faster than other mainstream protocols.
IPVanish lets you access Fornite from any of its 2,000+ servers, which are located in more than 75 locations. The VPN uses the advanced WireGuard protocol, which is fast and a great pick for gaming, and allows for unlimited connections.
CyberGhost has an intuitive interface, is beginner-friendly, and has more than 9,000 servers in 88 countries, 1306 of which are located in the US. The VPN lets you unblock geo-restricted content and boasts a generous 45-day money-back guarantee.
ExpressVPN made a name for itself in the VPN industry for being one of the fastest on the market. Its secret lies in ExpressVPN's own Lightway protocol and the 10Gbps servers that allow for a stable, fast, and reliable connection, which means less lag in Fornite and no throttling.
Surfshark is a budget-friendly VPN with 3200+ servers in 100 countries. It offers advanced security features and has a strict no-logs policy, and all of its servers have at least a 1Gbps port connected. This means that the connection can handle a lot of traffic, which translates to low ping times.
Worth noting: If you need more details, check out our reviews of the best Fortnite VPN services for 2022.
Chrome Extension
If you don't want to install a VPN app on your school computer, you can get a VPN in the form of a browser extension.
However, if your internet connection is slow, a proxy might be a better idea to get Fortnite unblocked at school.
VPNs and proxies work similarly in that they both hide your IP address. A VPN is generally safer than a proxy since it encrypts your traffic, but proxies are free.
A popular proxy for Google Chrome is Ultrasurf.
To add it to your Chrome browser:
Open the Chrome Web Store.
Search for Ultrasurf in the search box.
Click Add to Chrome.
Once it downloads, you'll see the icon in the top right corner of your browser. From here, you can turn it on and off.
Remote Desktop App
VPNs and proxies can be useful to bypass restrictions, but they can also slow down your connection or make the game unplayable, especially if you're accessing it from a low-spec device.
The best solution for this and to get Fortnite unblocked at school with no need to download the game or any other apps is a remote desktop app.
Remote desktop apps let you control another PC from the computer you use at school.
This means that you can access your computer at home from your school computer and play Fortnite from there. You won't have to rely on your school network or your school computer's hardware.
There is plenty of remote gaming software to choose from and the good news is their setup is similar.
For the purpose of this guide, I'll explain how to download Parsec, a popular desktop-capturing app.
Download the app on your home computer.
Create a Parsec account.
Once you're in the app, enable hosting.
Download the app on your school computer and log in from your existing account. From there, you can access your home computer and play Fortnite.
Note that for this method to work, your home computer will have to be on at all times. In the case of Parsec, and other similar apps, you'll also have to spend some time configuring and optimizing the app to make sure the connection works.
Cloud Gaming Through a Smartphone
If you don't have a school computer, the easiest way to play Fortnite at school would be to play the game on a cloud via your phone.
The best cloud gaming app for that is the Nvidia GeForce NOW app. It's available on Android devices and iOS Safari, but it works better for Android users since they get on-screen touch controls and game menus.
To download the app, you can search for "GeForce NOW" in the Google Play Store or visit the official GeForce NOW page on your web browser and find the link to the app. Once the app is on your phone, you'll need to log into your Nvidia account and open Fornite from there.
Unblocked Games
Unblocked games are io. and HTML games that schools rarely block from their network, mostly because they're small and don't take up much bandwidth.
There are several sites that host these types of games, most of which feature Fornite alternatives. They're not exactly Fornite, but they follow the same model and some even offer the same modes as classic Fortnite.
One site where you can find these unblocked Fortnite games for school is Unblocked 66.
If your school has already blocked it, you can try browsing similar sites.
Bottom Line
Although most schools have some restrictions in place that would make it difficult to access and play games, there are several ways to unblock Fornite at school. A VPN is usually the best choice, but you can also use a proxy in the form of a browser extension to bypass restricted content. If you're gaming on your phone, you can try cloud gaming or find a Fornite alternative on
Leave your comment
Your email address will not be published.
You may also be interested in.