A Breakdown of a Website Hosting Cost [Beginner-Friendly]
Reading time:
13 min read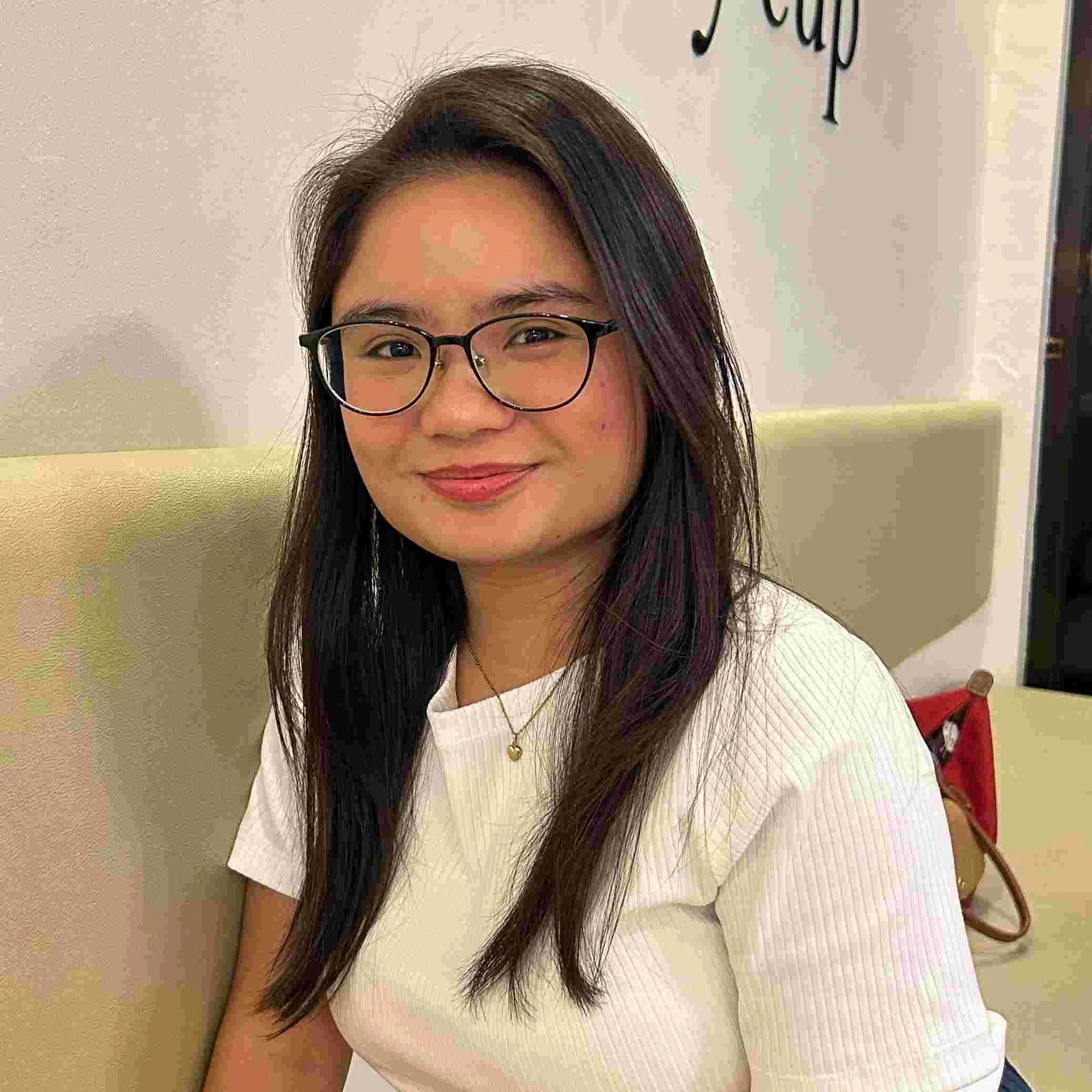 Lorie is an English Language and Literature graduate passionate about writing, research, and learnin... | See full bio
Nowadays, virtually everyone has a website.
Do you want to get in on the trend? There are a number of things you need to take into account first. One of which is website hosting.
It can be a complicated business.
So in this article, we are going to look at the normal website hosting cost. How much are you expected to pay and what additional services are there which might affect your plans?
Read on to find out.
What Affects Website Hosting Cost?
Let's start from the beginning.
Why do you have to pay for website hosting?
You see, every website needs a host in order for it to be accessible. Websites are hosted on servers that need resources to run. And while you could theoretically host your website on your own computer, doing so would be expensive and inefficient.
So what's the solution?
Web hosting.
Services that specialize in hosting your website on their own servers and keeping it running 24/7. But servers aren't free. And each hosting provider varies in price depending on the features and security offered.
Things like uptime, encryption, locations, and other features all affect server hosting costs.
Luckily, there are alternatives — you don't have to settle for one type of web hosting.
Shared Hosting
Shared hosting is when multiple websites or users share the same server.
Nowadays, shared hosting services are very popular. The reason for this is the cost. Shared hosting is typically way more affordable than other web solutions. The tradeoff is server availability. Sharing resources with other users means less reliable uptime.
If you're looking into shared hosting for your website, these are the minimum prices you can expect to pay:
Hostinger - $1.99/month: Free weekly backups and top-notch security included. Good for one website.
Bluehost - $2.95/month: Comes included with a free domain for a year.
GreenGeeks - $2.95/month: Carbon offsetting equals one planted tree and 300% green energy match.
DreamHost - $2.59/month: Unlimited traffic, no overcharge fees. Comes with WordPress pre-installed.
HostGator - $2.75/month: Unmetered bandwidth and a free domain included.
VPS Hosting
If you're looking to minimize your web hosting cost, VPS is yet another reliable alternative. It stands for Virtual Private Server. This option is slightly more expensive than Shared Hosting, but on the flip side, you get your own dedicated server space.
Here are the starting prices for VPS hosting:
Hostinger - $3.49/month: You also get a dedicated IP and full root access.
Contabo - $6.99/month: Starting with 4vCPU and 8GB of RAM. Supports up to 32TB of traffic.
Namecheap - $6.88/month: Full root access and the option to select your OS.
A2 Hosting - $4.99/month: 150GB SSD storage and 2TB transfer.
IONOS - $2/month: Unlimited traffic and 10GB of SSD storage.
Dedicated Hosting
Dedicated hosting is for those who aren't too concerned with the hosting price. While expensive, it is by far the most secure, reliable option. Dedicated hosting provides you with a physical server space that you have full control over.
This gives the customer unparalleled security and uptime. But naturally, it is way more expensive than shared or VPS hosting.
Here are the starting prices you will see from different providers:
Bluehost - $79.99/month: A server with 4 GB of RAM and a 2.3 GHz, 4-core CPU. 5TB network bandwidth.
Liquid Web - $169/month: 16GB of RAM with cPanel included. Good for high-traffic websites.
A2 Hosting - $105.99/month: Offers managed and unmanaged solutions. Comes with 16GB RAM and full root access.
InMotion Hosting - $139.99/month: Access to a 4-core, 8-threaded Intel Xeon CPU. Full security suite, bundled with DDoS protection.
DreamHost - $149/month: 100% network uptime guarantee, full root access, and DDoS protection included.
Cloud Hosting
You've likely also heard of cloud hosting solutions. What is it and what are its hosting rates?
Cloud hosting is different from dedicated server hosting in the sense that your website isn't hosted on a single server. Instead, it's on a network of cloud server hosts, either virtual or physical.
Here are the starting prices for cloud hosting solutions:
Hostinger - $9.99/month: Supports up to 300 websites. You also get dedicated resources and IP addresses. Free migration is supported.
Cloudways - $12/month: Has an Auto Healing feature which guarantees automated restarts whenever the service crashes.
HostGator - $4.95/month: Affordable and has a free SSL certificate and a free domain included.
DreamHost - $4.50/month: Offers blazing fast speed and full root and OS control.
Hostwinds - $0.006931/hr: Highly customizable and paid hourly instead of monthly. Starts with 30GB of storage.
WordPress Hosting
Are you building your website using WordPress?
In that case, you might want to look into the WordPress website hosting cost. Many hosting providers actually have a service plan specifically for WordPress hosting. Here are the starter prices you can expect:
SiteGround - $2.49/month: The recommended platform by WordPress for hosting. Includes lots of free features.
Hostinger - $1.99/month: Great for beginners, with multiple data centers and 50GB of SSD storage.
GoDaddy - $8.99/month: Includes two free Microsoft 365 mailboxes, a free domain, and malware scans.
Bluehost - $2.95/month: Includes a free domain, SSL certificate, and CDN. Supports custom themes.
DreamHost - $2.59/month: Comes with WordPress pre-installed and a free domain. Good for beginners.
Additional Costs You Should Know About
So you've picked out a hosting type and are ready to get your own server.
Is that all there is to it?
There are many additional features that may add extra cost to your web host rate. This doesn't affect all providers equally, but it's good to be aware of any hidden costs.
Domain Name Registration
To run a website you need a domain name.
These can be cheap or expensive depending on the name and extension at the end. But many web hosting service providers actually include domain name registration as part of their plans. GoDaddy and Bluehost are examples of services that bundle a free domain with their hosting.
But not all providers are like this.
Sometimes, you'll have to purchase a domain name separately. These usually go for around $10 to $20 per year, but you can also find more affordable ones.
Your domain hosting cost will depend on a number of factors.
First, the extension .COM domains are in higher demand, and generally cost more than .NET or .ORG. Then, there's extra stuff like security, ease of setup, DDoS protection, and so on. All of these can add to your final cost.
SSL Certificate
SSL stands for Secure Sockets Layer, and it's a protocol that authenticates the identity of a website. It provides a layer of security to your website, and it's easy to see why it's in high demand.
But.
Like with domain names, SSL Certificates aren't a guarantee with web hosting.
So how much does an SSL Certificate cost?
Like with domain registration, there are different variables at play. Single certificates cost less than multi-domain ones. Then you have to check what type of validation you want. Domain validation costs less, while extended validation takes a lot of time and money.
Depending on these variables, you can expect to pay anywhere between $60 and $200 per year.
SiteLock
Web hosting packages usually contain some level of security.
However, in case you're after some extra safety, SiteLock is a good way to protect your website. This service provides:
regular website scanning
regular website scanning
malware removal
backups
A SiteLock subscription costs between $14.99 per month and $34.99 per month, depending on the plan.
Theme
If you're diving into the world of WordPress hosting, you'll have to pick a theme for your website. This dictates how your content will appear online. There are many different themes for various purposes, from sales to blogs.
How much do themes cost?
This is where it gets tricky.
WordPress does have free themes you can use. But if you want a specialized layout for your business, premium themes are your best bet. And these can vary wildly in price. On average, most premium themes cost from around $30 to $40.
Many web hosting packages have themes included in their plans already. But plenty of them don't. And it's easy to find a theme that can cost upwards of $400.
Extensions
Not to be confused with your domain name, the extension is what follows after it. It can be .COM, .NET, .CO.UK, etc. And yes, these come with additional costs.
But not always.
Some hosting solutions offer free domains as part of their plan. You will have to check whether they support the extension you want. If not, you will have to purchase one separately. And these can set you back anywhere from $5 to over $50 per year.
Ecommerce Features
Are you in the sales business?
Then your web hosting cost might go up depending on the features you might need for your business. Ecommerce websites usually require high bandwidth and reliable servers with very little downtime.
Security is also important.
It might cost you additional dollars depending on what safety features you need. SSL certificates are also important to keep in mind.
Finally, integrations.
If you work with plug-ins like WooCommerce, you need to take that into account. Not every web hosting solution works well with your integrations of choice. Because of that, you will need to look into whether your service providers support these integrations.
Marketing Tools
Two things stand at the core of every major online business — SEO and marketing.
Marketing tools can help you propel your business to the next level. They can boost your lead generation and optimize your search engine rankings. But naturally, this adds extra cost on top of your web host prices.
Are they really necessary?
Of course, you can go without them. But doing so would put you at a massive disadvantage. In order to maximize click-through rates, you need a hosting solution that supports marketing tools.
If it doesn't have one, you can buy them separately.
There are tons of marketing tools available online. Many of them, like HubSpot Marketing, have pricing plans which vary wildly. From just a few dozen dollars monthly to well over a thousand.
G Suite or Office 365 Account
G Suite, now known as Google Workspace, and Office 365 can massively increase your productivity.
They feature a wide array of office and collaboration tools that can boost communication within your team. For many businesses, having Google Workspace or Office 365 is essential for smooth sailing.
And there's good news.
Some of the solutions we've listed so far offer these extras in their hosting costs. GoDaddy's plans give you free access to two Microsoft 365 mailboxes as part of their service. But of course, that's not the only option you have.
Obviously, Google Workspace and Office 365 can be bought separately.
How much?
For Google's service, you're looking at $6 per month and above, depending on the plan. Microsoft's prices for Office 365 are similar. It all depends on what you want out of your workspace.
Backups
If you're dealing with a lot of data, you must invest in backups.
Unexpectedly losing your data can be absolutely devastating. This is why many hosting services include website backup in their website hosting pricing plans. Hostinger and GoDaddy are examples of providers that come with this feature.
But there are alternatives.
Manual backups are always an option. But when dealing with large swaths of data, this can quickly turn impossible.
In that case, finding a good automated website backup is paramount. You can usually find one for under $50 per year. You'll thank yourself later.
The Price of Switching Web Hosts
With so many options for hosting providers, it can definitely be hard to pick a solution and stick with it. There are many variables and combinations of features and extras which may influence your decision.
So what happens if you want to switch hosts?
Jumping from one website hosting plan to another can be a complicated process. But doing so will help you find the package which works best for you and your website.
But in order to do that, you need to migrate your website over to the new host.
How do you do that?
Well, for one thing, there are service providers that can take care of the migration process for you. Companies like Hostinger provide free web server transfers as part of their deal. These can be of great use if you're just starting out or are unfamiliar with the migration process.
Other examples of hosts that provide migration services include InMotion Hosting, Cloudways, and GreenGeeks. All these are examples of companies that can transfer your data as part of their server cost for your website.
But what about manual migration?
That's a bit more tricky.
If you're using WordPress, you're in luck. You have a vast choice of plug-ins that can help you out with the process, both free and paid. Premium plug-ins can cost from $30 to $50, but many of them come at no cost at all.
What to Look for in a Hosting Plan?
How do you know which hosting plan to pick for your business?
That's a tough question.
There are so many providers out there that the choice can feel overwhelming. But don't be afraid. There are many things you should take into account when picking out a hosting plan. Here are the most important ones:
Cost
The hosting price is what makes or breaks a lot of plans. You obviously want to go for something that's within your budget.
And if your budget is small, you can always go for shared or VPS hosting solutions.
There are many low-cost hosting services that are high quality yet affordable.
Uptime
If your host server goes down often, that can be a major problem.
Ideally, you want the server uptime to be as close to 100% as possible. Even having just 99% uptime means seven hours of downtime every month. Look for services that prioritize server stability.
Security
Security comes with additional service hosting costs.
You may be tempted to skip past it. Don't. Security is what your website needs to thwart malicious attacks, and those can be plentiful. A single breach of your and your customers' data can be disastrous for consumer trust.
Furthermore, DDoS attacks can bring your service down, causing further losses.
Try to go for solutions that have a bundled SSL certificate and DDoS protection measures in place.
Backups
Having your data stored somewhere externally is important. It means you won't constantly be plagued by thoughts of "what if."
Regular backups ensure your website is safe and sound even in emergency situations.
Customer Support
It can be easy to overlook this aspect.
Ensure your website hosting plan comes with high-quality customer service. Ideally, it should be available 24/7 so you don't concern yourself with time zones and response times.
The truth is, servers are fickle beasts. And if you aren't totally comfortable managing one, you should have a support team to fall back on.
Wrap Up
Web hosting can be complicated.
Thankfully, you have a myriad of options and alternatives for the best experience possible. Dedicated servers are not for everyone, and in many cases, you might not need them.
This is where shared hosting comes in.
These more affordable services still have the same level of security and storage as dedicated servers. But at the cost of your own server space.
Then there are some low-cost VPS website hosting options.
These give you your own server space without having to fork out hundreds of dollars. And if neither of those sound appealing, you can always take your website to the cloud.
You're sure to find the perfect solution for you. All you have to do is look for it.
FAQ.
---
How much is website hosting?
This depends on the type of hosting. Dedicated hosting is the most expensive, with prices easily hitting hundreds of dollars per month. But shared hosting can be incredibly affordable — at only around $2 per month.
You can be charged additional hosting fees for things like:
Different plans may have extras that may or may not be included in the overall price.
How much is web hosting per month?
The average website hosting cost is between $5 and $20 per month. You can find plans that are cheaper and plans that are much more expensive. It all depends on what features you need.
Leave your comment
Your email address will not be published.
You may also be interested in.