What is Prime Gaming? (Formerly Twitch Prime)
Dejan Cvetnarevic
Updated · Nov 10, 2022
If you're into gaming, chances are you're on Twitch.
You're also probably familiar with the premium deal that was available on the platform. However, Twitch Prime was recently replaced by Prime Gaming. Although it was more of a rebrand rather than an actual change, many users are still unfamiliar with how it works.
So, what exactly is Prime Gaming? And what are the extra benefits it grants?
Here's the deal:
What Is Prime Gaming?
Prime Gaming is a part of the Amazon Prime option for gamers. It includes a Twitch free subscription to one creator and unlocks free games, boosts, cosmetics, in-game currencies, and additional perks for streamers.
Let's take a brief look at how this deal came to be.
Amazon gained control over Twitch in a 2014 deal that cost the company $970 million. Ever since then, there were attempts to synchronize the streaming service with its existing products. Finally, in 2020, Amazon announced the big revamp.
Before that, Twitch users were able to get Prime subscriptions that gave users free stuff they can use both on the platform and when playing.
Another bonus - it introduced the platform to new users. Making it a part of the Prime line and slapping gaming in the name made it easy to digest.
With the makeover, not much has changed except that it's no longer essentially a Twitch deal. Instead, if you want a Prime Gaming subscription, you have to get it as a part of the Amazon package.
Once you're a Prime user, you can hop onto the gaming section and check out what you're getting in the deal.
So, is Prime Gaming included in Amazon Prime?
Yes. However, unlike Prime Video, you can't get it as a standalone subscription.
However, if you want to try Prime Gaming, you can unlock the free 7-day trial without having an Amazon Prime account.
The ecommerce giant also has its own Games launcher that you can install on your PC and use for claiming and running some of the titles you get in your plan. The rest can be found in their corresponding launchers such as Epic Games Some of the stuff you get is also mobile-exclusive.
One last thing to mention - Prime Gaming isn't the equivalent of Stadia, Amazon Luna, and similar platforms. It's not a streaming service, as it only offers a handful of games every month and some extra goodies.
How to Link Amazon and Prime Gaming Accounts?
As mentioned earlier, Prime Gaming subscription arrives as a part of Amazon Prime. Some of the perks are available without linking the accounts. For others, you will have to complete a quick procedure.
If you want to take advantage of your Prime Gaming free sub, you have to link your Amazon Prime and Twitch accounts together. The process is rather simple and it doesn't take longer than several minutes.
To do so, you can just log into both accounts, and select Confirm.
In case you're not a Prime member, you also have to start your 30-day free trial and review your personal information before confirming.
It's also possible to unlink your accounts. Just visit the Your Twitch Accounts section.
Prime Gaming Benefits
So, what do you get with Prime Gaming?
The most obvious benefit is a free Twitch channel subscription. This means you can choose a Partner or Affiliate channel you want to subscribe to that month. By doing so, you get access to certain chat privileges, emoticons, badges, and a lot more.
A free Twitch Prime sub is a great way to encourage your viewers to sub to your channel and grow your viewership.
One of the biggest Prime Gaming benefits is free access to a different set of games every month. If you're looking to give different titles a run, this is a great way to do so without buying all of them separately.
To get a better idea of how it works, let's check out what the subscription offered in January of 2022.
The array of free games for this month included nine titles, some of which belong to the AAA group. These are big names such as:
Star Wars: The Fall of the Jedi Order,
World War Z: Beyond,
Total War: Warhammer
When testing the service, I was able to claim all of the games listed above. For instance, I successfully claimed World War Z from the page.
Then, I linked it with my Epic Games account and the game appeared in my library almost instantly.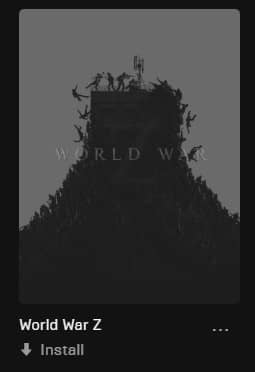 It's also important to mention that not all games are available in one location. Some of them you can find in the Amazon Games app, while others - in their native storefronts such as Origin.
Aside from letting you play for free, Amazon also included Prime Gaming benefits such as boosts, cosmetics, in-game items, and more.
For example, in June 2021, Prime members got the opportunity to get up to $400,000 in GTA Online among everything else. The offer is still available.
Just keep in mind that some of the stuff you get is only there until the middle of the month. If you go to the page with all the offers, you can find the dates listed at the bottom of the card. Make notes of the dates so that you don't miss out.
Once you claim the free stuff, it doesn't expire in-game when the offer ends. But keep in mind that every title has its own rules about the availability of boosts, cosmetics, and other in-game items.
With a Prime subscription on Twitch, you also get access to special emoticons that aren't available to free users.
In addition, you get advanced chat color options. In other words, you are not being restricted to the free ones.
Other users can easily identify you as a prime user because of the member-only prime chat badge. It's the popular crown badge that displays next to your user name, and it's available across all Twitch chats.
Also among the benefits of Prime Gaming is extended broadcast storage for content creators. With this premium account, you can save your past streams for 60 days instead of the standard 14.
Of course, you don't have to take advantage of any offers in this deal, but it's nice to know that they're available.
Wrap Up
Whether or not buying an Amazon Prime subscription for its gaming features is up for debate. This is mostly because you don't know what you will get in the months that follow. Chances are that sometimes, the free games and in-game stuff won't align with your interests.
However, if you want to try it, you can use the Amazon Prime free trial version and easily cancel the subscription before its time to renew it.
On the other hand, if you're already a Prime member, you're absolutely going to love it.
After all, you don't have to spend any extra money, and you get access to popular titles, in-game stuff, and a free Twitch subscription for one creator. Plus, there's the whole Prime Gaming vs free Twitch sub experience thing.
So, tell us - are you going to give it a try?
FAQ.
---
Is Prime Gaming really free?
Prime Gaming is a free feature for Amazon Prime users. Therefore, you can't access it if you're not a Prime member. To become one, you have to subscribe and pay $12.99 per month.
What is Prime Gaming and how much does it cost?
Prime Gaming is an Amazon Prime feature that unlocks free games, in-game loot, cosmetics, boosts, and a lot more every month. When you subscribe with Prime Gaming, you also get a free Twitch sub for one creator.
Is Prime Gaming the same as Amazon Prime?
Prime Gaming isn't the same as Amazon Prime, as it's only a part of it. Besides this feature for gamers, Amazon Prime includes other stuff such as Prime Video and Prime Now. You can find more about it in the What is Prime Gaming post above.
Dejan Cvetnarevic
Dejan is a techie at heart who always dreamed of turning his fascination with gaming into a career. He finds working for TechJury a perfect opportunity to express his views of all kinds of different software. Being an avid reader, particularly of fantasy and sci-fi, Dejan pursued a degree in English Language and Literature. When not at his computer, he's watching sports or playing tabletop games.
Leave your comment
Your email address will not be published.
You may also be interested in.