-> Published on: 04-04-2023

-> Benefited Readers - 906 and Counting
What Is Sterling Background Check and How Does It Work?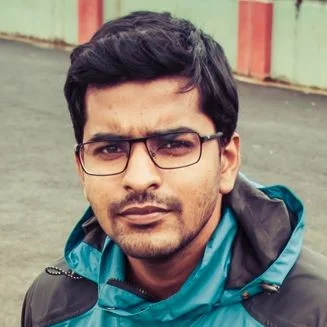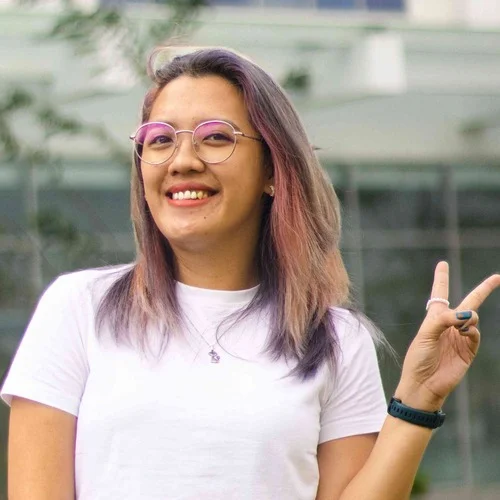 Girlie Defensor
Joined June 2023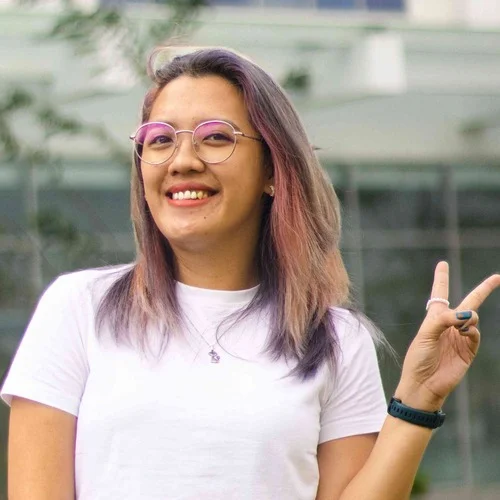 Girlie is an accomplished writer with an interest in technology and literature. With years of experi... | See full bio
Employers conduct background checks on their potential employees to ensure that they are hiring the right person for the job. These background checks often take time and can consist of multiple things.
Suppose you want a background check provider that goes the extra mile to provide the most up-to-date data on employees (before and after hiring them). In that case, Sterling is the option for you, especially regarding criminal records!
Conducting your own background check can be time-consuming and challenging. However, with the help of background check sites such as Sterling, you can be more at ease about the people you hire.
But what is a Sterling background check exactly, how does it work, and what are its features? We answer all these questions and more below!
Pros

Cons

Extensive criminal checks
Expedited results
Various third-party integrations
Robust data handling practices
Online background check tracking

Lack of a free trial
No personalized customer care
Some records cannot be accessed electronically
Sterling Brand Overview
Founded in 1975 and headquartered in New York, Sterling is a veteran provider of background and identity check services to over 50,000 clients across the globe.
Relying on modern tech and the expertise of over 5,000 employees, Sterling conducts over 110 million checks annually. Moreover, over 60% of the 'Fortune 100' companies hire Sterling to help them build an atmosphere of trust and safety among their employees.
How Does the Sterling Background Screening Work?
After signing up, Sterling's clients get access to the Sterling Client Hub—a streamlined interface that allows HR managers to send background check requests to their job applicants. Then, candidates can initiate the screening process, which includes these steps:
Candidates provide additional information—job applicants have to utilize Sterling's other application—the Sterling Candidate Hub—to provide all the information and consents needed to complete their background check;

The application prompts candidates to furnish several documents confirming their identity, address, credentials, and diplomas.

Sterling initiates the screening process—the primary checks conducted during this phase include identity verification, criminal records search, and employment and education checks;
Sterling establishes a video call with the candidate—while not always necessary, Sterling's researchers are also likely to initiate video call sessions with the candidates for purposes of verifying their identities firsthand;
Candidates complete the pre-hire drug screening—job applicants have to visit one of over 15,000 U.S. test sites to deliver a sample for drug screening purposes;
Sterling prepares the candidate's consumer report—after collecting all relevant data, Sterling prepares and delivers the screening report to the client in a time frame ranging from a few hours to several days;
The hiring company addresses any discrepancies—before completing the hiring process, the client reviews the background check and addresses any inaccuracies or worrisome details with the job applicant.
Job applicants whose background check hasn't been processed within five business days of supplying their information can check their screening status online.
Types of Sterling Background Checks & Services
Sterling offers a range of general screening services, plus specialized benefits for specific industries. We cover most of them below:
Identity verification—the first and most basic check is to verify that applicants are who they say they are via steps such as SIM card matching, digital verification of ID documents, and SSN matching to credit bureau data;
Criminal record checks—the next step involves checking the candidates' criminal records via an SSN trace which reveals their past addresses and aliases—information used for the national criminal, incarceration, and bookings databases;

Sterling's CourtDirect technology also reveals all of the applicant's state court records, which are then reviewed for completeness; however, Sterling goes one step further by sending court runners to check paper records.

Employment and education verifications—combining automation and human outreach, Sterling also quickly checks verifies, and flags (when necessary) the applicant's educational and employment histories;
Social media search—another basic check that looks into the applicants' social media presence so the hiring company can review their attitudes, opinions, and behavior to determine whether or not they are a risky hire;
Motor vehicle records—if asked for, this service checks the candidates' motor vehicle records, which include everything from the status of their credentials to any suspensions, restrictions, or other violations placed on their report;
Credit reports—to complete the picture of an applicant, Sterling also obtains credit reports that testify to their financial trustworthiness, which are also necessary for managerial, accounting, or other related positions;
Fingerprinting services—certain confidential positions in regulated industries (financial and healthcare sector) only hire discreet and trustworthy candidates, and Sterling is an FBI-approved channeler that can properly vet such applicants via fingerprint-based checks via most government agency databases.
The screening process does not have to stop after hiring someone, as most positions require continuous workforce monitoring—a service also offered by Sterling. This post-hire monitoring program proves crucial in mitigating the risk of sensitive hires.
Sterling Check Pricing
Sterling does not publish set prices for its services since the cost of each screening varies with the complexity and number of specific checks to be conducted. That said, clients can expect to pay anywhere from $50 to several hundred dollars.
To get an accurate estimate, you can always contact them by filling out Sterling's web-based form or by calling one of the numbers listed on their support page. It is also important to read the terms and conditions before using their services.
Sterling Alternatives
Despite focusing on delivering the most thorough criminal checks available, Sterling's offering still ticks most, if not all, boxes in a comprehensive background screening. However, if you are still not convinced they are the company for you, check out these alternatives:
| | | | |
| --- | --- | --- | --- |
| Company | Win | Lose | Best for |
| Sterling | Criminal checks | No free trial | Diverse range of checks |
| GoodHire | Easy-to-use dashboard | Takes longer to get results | Integration with HR platforms |
| Checkr | Multilingual | No social media checks | Mid-sized companies |
| Asurint | Compliance management | No batch processing | Instant checks |
For all its benefits, Sterling still suffers some drawbacks, such as their lackluster customer service, lack of free trial, and slower-than-expected user interface.
Bottom Line
Sterling is a reliable background check company that tens of thousands of businesses use to hire trustworthy, expert employees that fit well within their organizational culture. Although there are many free background check sites over the internet, Sterling provides tailored results for their clients.
If you are looking to find someone using their phone number, or address, there are many people search sites that you can use.
While Sterling is an excellent provider of criminal background checks, they also offer industry-tailored screening packages. So, HR managers looking for robust screening solutions that reveal every relevant detail about their job applicants won't go wrong choosing Sterling!
FAQs.
---
Is Sterling background check safe?
Absolutely! Sterling is a reputable background check company offering enterprise-level services that comply with the Fair Credit Reporting Act.
How to pass a Sterling background check?
Applicants must provide Sterling with all information needed to process their background check, including photo ID documents, Social Security number, proof of address, etc. Failure to meet the pre-screening requirements will likely result in screening delays.
What do Sterling background checks show?
Most commonly, Sterling provides information on the candidate's identity, social media presence, criminal records, employment history, and educational background.
How long is Sterling background check?
While 90% of Sterling's criminal and public record checks are completed within a day, education and employment verifications can take up to 5 business days. That said, the total time it takes to complete the background check depends on what is included on it.
Leave your comment
Your email address will not be published.
You may also be interested in.