What Is the Fastest Car in Forza Horizon 4? [Top 10 Models]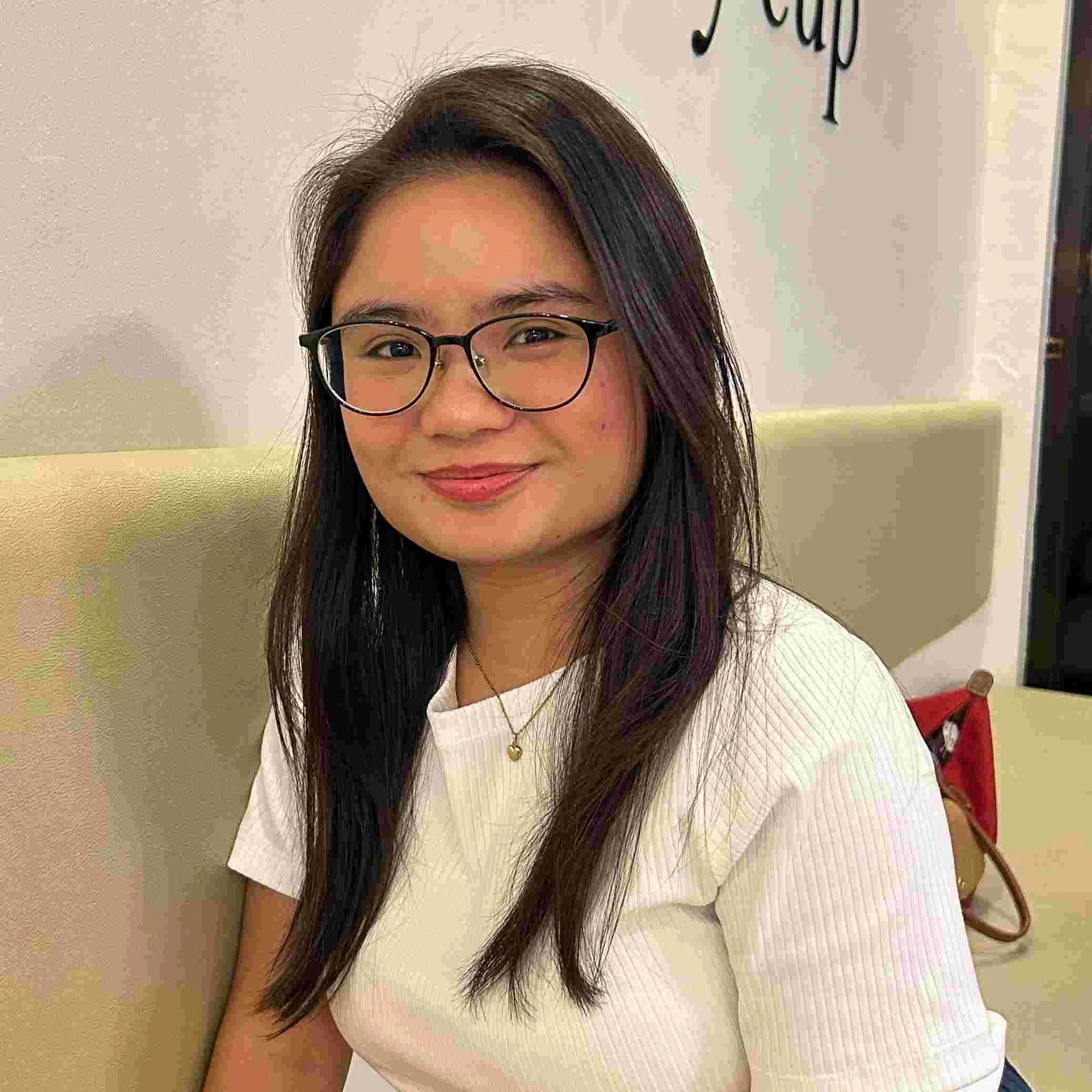 Lorie is an English Language and Literature graduate passionate about writing, research, and learnin... | See full bio
There are several fast cars in Forza Horizon 4 that you can purchase, but some are faster than others. With over 400 available vehicles, you'll have difficulty picking a favorite car from the game.
To help you search for the quickest car for your favorite game, this article will examine the specifications of the top 10 fastest cars in Forza Horizon 4.
🔑Key Takeaways
Learn about the Top 10 fastest Cars in Forza Horizon 4 and each one's distinctive features.
Locate the vehicle with the fastest acceleration out of the top 10 cars on the list.
Assist Forza Horizon 4 players in finding vehicles that meet their needs and standards.
Top 10 Fastest Cars in Forza Horizon 4
Forza Horizon 4 offers a variety of fast cars for purchase. Still, some are unquestionably superior to others in terms of speed.

These vehicles have a top speed of more than 200 mph in the game but do not need to be faster to make this list. Top speeds that test the limits of engineering and 0-60 times below sub-three-seconds have replaced these as the new speed measures.
It is essential to note that this list applies only to stock models of automobiles and does not include any customizations.
Here are the fastest hypercars in all of Forza Horizon 4:
1. Hennessey Venom GT 2012
With an incredible maximum speed of 270 mph and commendable acceleration, this Hennessey hypercar annihilates its American competition, Ford. It is comparable to several Bugatti models in terms of handling and braking as well.
Here are Henessey's most notable specifications:
| | |
| --- | --- |
| Maximum Speed | 270 mph |
| 0-60 | 2.4 seconds |
| Speed Index | 10 |
| Price | 1,200,000 |
The Venom GT is the best option for an elegant, fast, and affordable car. It costs 1,200,000 CR at the Autoshow, a fair price for one of the game's fastest vehicles.
2. Koenigsegg One 2015
The Koenigsegg One has the acceleration and handling you expect from a car with almost three million credit points. When pushed to the maximum on the freeway, this car feels like a rocket on wheels.
These are the remarkable features of the Koenigsegg One 2015.
| | |
| --- | --- |
| Maximum Speed | 279 mph |
| 0-60 | 2.8 seconds |
| Speed Index | 10 |
| Price | 2,850,000 |
On the track, the One can easily dominate its rivals with its 279 mph top speed, surpassing other hypercars. The Koenigsegg One is an endgame vehicle that demonstrates your superiority in Forza.
3. Hoonigan Ford "Hoonicorn" Mustang 1965
The Hoonicorn is a speed demon. This monster doesn't even run on gasoline. Instead, the Hoonicorn uses methanol to get its insane 1400 horsepower.
| | |
| --- | --- |
| Maximum Speed | 255 mph |
| 0-60 | 2.8 seconds |
| Speed Index | 9.3 |
| Price | 500,000 |
This car defies logic and seriously threatens every vehicle on this list. It was designed to burn rubber and drift but was surprisingly fast off the line. It may seem impossible, but this vehicle can easily outperform million-dollar hypercars.
4. Bugatti Veyron Super Sport 2011
The Bugatti Veyron is among the most remarkable automobiles ever created. The Veyron once held the distinction of being the world's fastest street-legal production car. In addition, it is the epitome of performance, luxury, and style.
| | |
| --- | --- |
| Maximum Speed | 268 mph |
| 0-60 | 2.5 seconds |
| Speed Index | 9.9 |
| Price | 2,200,000 |
This beast features an 8.0L Quad-Turbocharged W16 engine with enormous turbochargers, intercoolers, and an active rear wing that aids in maintaining high-speed stability.
5. Ferrari 599XX Evolution 2012
This 2012 Italian supercar has 740 horsepower and a 6.0-liter V12 engine with naturally aspirated combustion. It can attain 240 miles per hour and is one of the fastest SR vehicles in FH4.
| | |
| --- | --- |
| Maximum Speed | 320 mph |
| 0-60 | 2.5 seconds |
| Speed Index | 9.4 |
| Price | 2,600,000 |
Players have customized and maxed out this car to achieve a warp speed of 320 miles per hour. The car is so exclusive that it cannot be purchased at the Autoshow. Still, it can be found in the Forzathon Shop and as a Festival Playlist reward.
✅Pro Tip:
To ensure compatibility with Forza Horizon 4, confirm that your wheel has the latest drivers and firmware. Connect it to a PC or laptop and download it from the manufacturer's website.
6. Mosler MT900S 2010
The Mosler MT900s is one of the few supercars in Forza Horizon 4 that needs to be revised to live up to its billing. It comes with a Corvette ZO6-derived LS6 V-8 engine that produces 435 horsepower.
| | |
| --- | --- |
| Maximum Speed | 300 mph |
| 0-60 | 3.5 seconds |
| Speed Index | 9.4 |
| Price | 320,000 |
The car also has perfect braking, enabling players to halt relatively smoothly without utterly wiping out. Players can purchase it as a Forzathon Shop-listed item or Festival Playlist reward.
7. Porsche 911 GT3 RS 2016
With 493 brake horsepower and a 4.0L Naturally-Aspirated F6 engine, this supercar excels in performance and acceleration. This beast boasts near-perfect statistics when upgraded to an S2 998 performance index.
| | |
| --- | --- |
| Maximum Speed | 294 mph |
| 0-60 | 3 seconds |
| Speed Index | 9.9 |
This lightweight vehicle can accelerate from 0 to 60 mph in only three seconds, and its full speed exceeds 200 mph. It's feasible to attain Tier 20 in Horizon Life: The Eliminator, and it's worth engaging in this battle to obtain one.
8. Jaguar D-Type 1954
Although this Jaguar classic may appear dated, don't let that deceive you. It has enough power under the right circumstances.
The vehicle's 3.4-liter Naturally-Aspirated I6 engine and aerodynamic design allow it to exceed 170 mph with ease, even without the use of seatbelts.
| | |
| --- | --- |
| Maximum Speed | 162 mph |
| 0-60 | 4.7 seconds |
| Speed Index | 9 |
| Price | 10,000,000 |
Players can purchase this vintage ride at the Autoshow. It's great as both a showpiece and an implement of collection.
9. Bugatti Chiron 2018
The Bugatti Chiron is the only dominant vehicle in Forza Horizon 4's base game. The Chiron has an unparalleled maximum speed, surpassing 300 miles per hour. Remember that this is before any tuning or enhancements.
| | |
| --- | --- |
| Maximum Speed | 300+ mph |
| 0-60 | 2.5 seconds |
| Speed Index | 10 |
| Price | 2,400,000 |
Chiron can reach its top speed of 60 mph from 0 mph in just 2.5 seconds. In terms of appearance, the Bugatti is breathtaking. No other vehicle will turn as many heads as the Chiron—if they can even glimpse it as it speeds by.
10. Spania GTA Spano 2016
Few cars can pull off futurism and elegance like the GTA Spano 2016—not to mention its relatively appealing price tag compared to the other behemoths on this list.
| | |
| --- | --- |
| Maximum Speed | 230 mph |
| 0-60 | 2.9 seconds |
| Speed Index | 9 |
| Price | 800,000 |
This car has an impressive 0 to 60 time of 2.9 seconds and a top speed of 230 MPH without any modifications. Spano's pricing per performance speaks for itself if you're looking for an entry-level hypercar.
✅Pro Tip:
Playing video games is indeed one of the most entertaining pastimes today. However, going too far can have various detrimental impacts on your body and mind.
It doesn't matter whether you play on a PC, PlayStation, Xbox, Nintendo, or game phone; it is essential to maintain it as a hobby.
Wrap-Up
A recent study shows that the average gamer sits in front of a screen for 8 hours and 27 minutes weekly. Almost everyone agrees that playing video games is a fantastic pastime.
Nothing compares to the excitement of achieving the top speed record in a racing video game. Many automobiles in Forza Horizon might give you that feeling.
These supercars have maximum speeds of over 258 miles per hour, which should be enough to excite you. According to statistics, the Ferrari 599XX EVO, which has a top speed of 320 mph in Forza Horizon 4, is also the best vehicle.
When playing Forza Horizon 4, you can destroy your opponents if you acquire these automobiles.
FAQs.
---
What is the cheapest car in Forza Horizon 4?
It is the 1998 Nissan Silvia K's Aero - K's model. This vehicle is not only the most affordable on the list but also 5,000 credits away from the absolute bottom of Horizon's car prices.
How do I increase car speed in Forza Horizon 4?
Transmission tuning can be used to improve vehicle performance. Adjusting each gear ratio is the best way to maximize your car's speed and perfect your transmission. It is essential to have a balance between top speed and acceleration.
What car has the most excellent handling in Forza 4?
The Bugatti Chiron is the finest vehicle in Forza Horizon 4. The traction, acceleration, and speed combination make it the quickest and best-handling car in all seasons, making it ideal for all road racing competitions.
Leave your comment
Your email address will not be published.
You may also be interested in.