-> Published on: 17-05-2023







-> Benefited Readers - 86 and Counting
9 Must-Know WhatsApp Business Statistics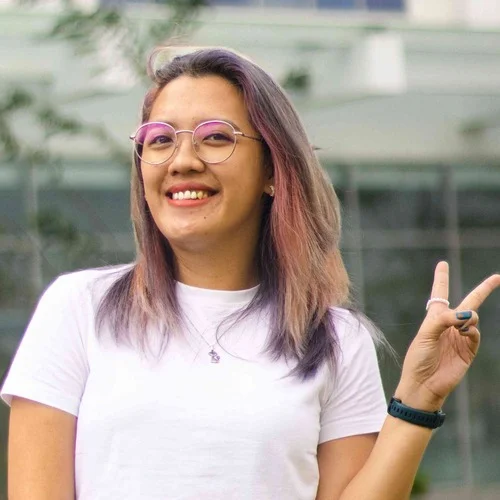 Girlie Defensor
Joined June 2023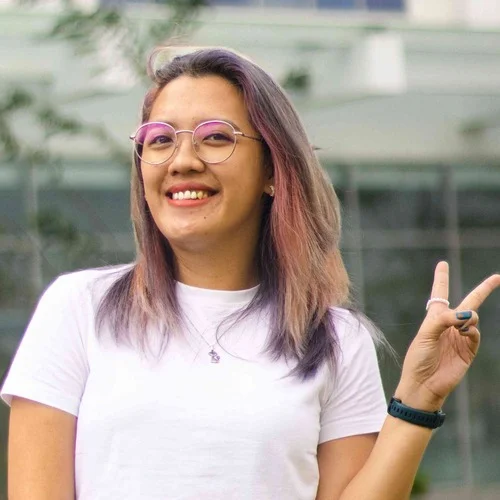 Girlie is an accomplished writer with an interest in technology and literature. With years of experi... | See full bio
With over 2.44 billion active users as of 2022, WhatsApp is one of the most widely used mobile messenger apps worldwide. Businesses also utilize it for marketing and advertising through WhatsApp Business.
In 2022, Google Play Store reported that over 500 million had downloaded the WhatsApp Business app. The app's growth on the business side has been apparent since 2019, when the platform had 25 million active businesses monthly, which increased to over 50 million companies monthly in 2020.
Continue reading to learn more about the latest trends and insights in WhatsApp Business Stats.
Editor's Choice
WhatsApp Business had approximately 283.5 million downloads in 2022.
In a recent study by Facebook, 77% of all WhatsApp Business users are SMB enterprises.
175 million people use WhatsApp Business accounts daily.
In 2021 alone, WhatsApp Business generated more than $1.2 billion worldwide.
WhatsApp Business is India's most downloaded messaging app, with almost 300 million downloads.
Over 50 million organizations use WhatsApp Business.
In 2021, over 500 million users downloaded WhatsApp Business apps from Google Play.
WhatsApp is currently ranked 1st in Apple Store's Business category.
How Many WhatsApp Business Accounts Are There?
Since WhatsApp was acquired by Facebook in 2014, the app's active user base has grown exponentially by over 3500%. The app is accessible in over 180 countries and available in 60 languages.
According to our latest WhatsApp statistics, approximately 175 million people send messages daily to the platform's business accounts.
People can find answers to their questions and peruse a business's selection of goods and services, which can be viewed through the WhatsApp Business Catalog.
WhatsApp's Business Catalog where users can choose multiple products and send the orders as one message to a business. (Photo from USA Today)
Below are the current WhatsApp Business account statistics worldwide.
WhatsApp Business Account Statistics
By focusing on business messaging, WhatsApp Business has retained a more than 200 million user base.
WhatsApp continues to help businesses thrive by developing features that allow small and medium enterprises to send personalized messages, such as appointment reminders and holiday sales, for a fee.
To better understand the growth of WhatsApp Business and its changes, here are some insightful statistics:
1. In 2022, WhatsApp Business had approximately 283.5 million downloads.
(Statista)
Compared to 2021, there was a 35% increase in the number of downloads by WhatsApp Business global users. With positive growth, approximately 285.5 million downloaded the app in 2022.
2. Meta says SMB enterprises account for 77% of all WhatsApp Business users.
(MarketSplash)
Facebook's survey showed that 77% of all WhatsApp Business users are small and medium businesses. These companies use WhatsApp's features to improve their customer service and experience.
The survey also showed that 56% of SMBs use the platform for customer service, and over two-thirds use it for customer communication.
Due to its eminence, 90 million small businesses actively use Facebook Messenger for their transactions.
⚠️Warning:
Since WhatsApp is also used for online dating, it is a hunting ground for dating scams. The most common WhatsApp scams are crypto romance scams and phishing, military romance scam, and blackmail and sextortion scam. Never let your guard down when using WhatsApp!
WhatsApp Business Account Demographics Statistics
WhatsApp says nearly 200 million people send messages daily to WhatsApp business accounts.
This section will discuss the recent statistics of WhatsApp Business accounts regarding demography.
3. WhatsApp Business generated over 1.2 billion dollars in income globally in 2021.
(Trengo)
WhatsApp Business made over 1.2 billion dollars in revenue worldwide in 2021. The average revenue per user (ARPU) for WhatsApp Business was calculated to be 0.24 dollars globally.
Asia-Pacific and Latin America are the regions that generated the most revenue for WhatsApp businesses.
The app's continued popularity is a result of its being a readily available, user-friendly, and more affordable alternative to pricey SMS messaging.
4. In 2021, it was projected that there would be 779 million regular WhatsApp users and business accounts in Asia-Pacific.
(Statista)
The Asia-Pacific region holds the most significant market share, with an estimated 779 million customers and accounts communicating on WhatsApp.
India is the top country for WhatsApp audience size, with over 487 million users. Brazil, which came in second, has 118.5 million WhatsApp users.
WhatsApp business has transformed Vodafone's customer service. Here's a tweet thread on how it happened:
Vodafone transformed its customer service system with #WhatsAppBusiness 💫 Here's how 👇

— WhatsApp Business (@whatsappbiz) July 11, 2023
5. WhatsApp Business was the most downloaded app in India, with around 292 million downloads as of June 2022.
(Verloop.io)
WhatsApp Business has amassed approximately 292 million downloads from Android and iOS users, most of which came from users in India.
6. The highest rate of WhatsApp usage in India is among millennials and Generation Z at 49%.
(Verint)
In India, 49% of 18 to 25-year-olds and 35% of 26 to 35-year-olds use WhatsApp. A recent study shows that the usage rate is highest among Millennials and Gen Z.
The main selling point is that it is almost entirely free, except for the modest cost of a basic mobile data plan. This convenience contributes to the growing number of installed apps worldwide. In 2020, 218 million apps were downloaded from Google Play and App Store.
WhatsApp Business Trends
According to PYMNTS, in 2019, over 5 million corporate users signed up for WhatsApp Business, the company's B2B initiative, in just one year.
Since its debut in 2018, WhatsApp Business has seen tremendous growth in user engagement. This section will discuss facts and trends related to this prevalent chat app.
Here are the latest trends in WhatsApp Business statistics:
7. More than 50 million organizations worldwide use the WhatsApp Business platform.
(Meetanshi)
A recent study shows that more than 50 million organizations worldwide use apps.
Most enterprises use the platform to respond to client inquiries promptly, provide purchase and appointment reminders, and offer pertinent information like discounts and promotions.
With WhatsApp, enterprises can immediately answer customers' questions, leading to 50% more engagement by allowing users to share their opinions and experiences about your brand and offered services.
8. The Apple app store shows 394.6 thousand 5-star reviews for Whatsapp Business.
(MarketSplash)
According to the Apple app store, Whatsapp Business has 394.6k 5-star reviews.
The platform gets more than 200 million messages from business accounts. Spending on WhatsApp's commercial platform will amount to $3.6 billion by 2024.
9. WhatsApp is currently the leader in Apple Store's Business category, climbing quickly to occupy 17th place.
(MarketSplash)
WhatsApp is currently the leader in the Apple Store's business category. At least 175 million customers use WhatsApp to connect with businesses, which contributed to the app's ranking.
Statistics show that adopting WhatsApp Business can improve customer service effectiveness by 225%. According to the data, 40 million WhatsApp users visit company catalogs on the app monthly.
Conclusion
40 million WhatsApp users access business catalogs each month using the app. It shows that WhatsApp is the most popular tool for customers to contact businesses for support.
WhatsApp for business is unquestionably something to consider if you're looking for a solution to enhance your customer service or marketing approach. It has had impressive user engagement growth since its launch five years ago.
It is a potent tool that may assist you in reaching your clients wherever they are, and it is constantly gaining new features and functionalities.
FAQs.
---
How effective is WhatsApp Business?
WhatsApp messages have an incredible 98% open rate and a click rate of 45–60%.
Who are the founders of WhatsApp?
Former Yahoo! employees Brian Acton and Jan Koum launched WhatsApp in February 2009.
How many WhatsApp users are there around the world?
By 2022, WhatsApp will have more than 2.44 billion members worldwide.
Leave your comment
Your email address will not be published.
You may also be interested in.