Who Owns Netflix?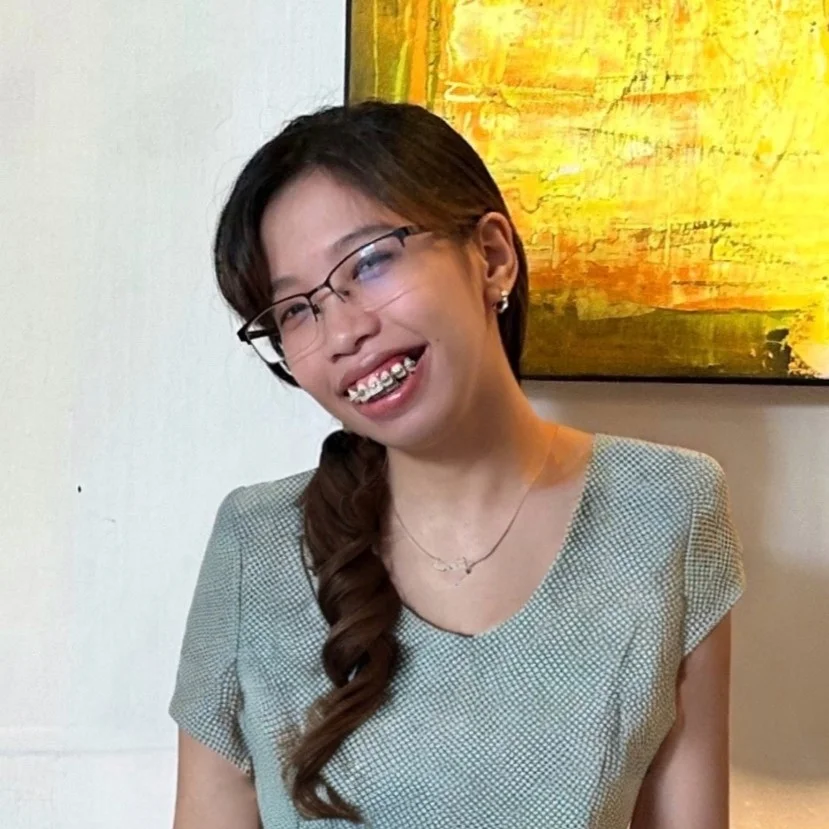 April is a proficient content writer with a knack for research and communication. With a keen eye fo... | See full bio
Netflix is the most popular video streaming platform, with over 231 million subscribers in the fourth quarter of 2022.
It is a publicly-traded company, so no single person or entity owns it. Instead, it has shareholders who invested in the company and collectively own it.
In this article, get to know the essential personalities who own most of Netflix.
Key Takeaways:
🔑 Netflix has no single entity or person that owns it. Since it is publicly traded, investors, or shareholders, collectively own it. They are individuals and institutions.
🔑 The top individual shareholders of Netflix are Reed Hastings, Leslie Kilgore, David Hyman, and Greg Peters.
🔑 Marc Randolph had 166,666 company shares in 2002 before he left in 2003.
🔑 Netflix's top institutional shareholders are Vanguard Group Inc., Capital Research Global Investors, and BlackRock Inc.
🔑 Marc Randolph and Reed Hastings were the founders of Netflix in 1997. The company started offering DVD rentals through the mail in 1999. Today, it is a widely used streaming platform for movies and TV shows.
Major Owners of Netflix
Senior executives and members of the corporation's board of directors own a portion of Netflix.
The company includes three main characteristics: functional groups, geographical divisions, and operation types. These elements reflect the executive chairman's leadership role, which is covered in further detail in the following sections of this article.
Continue reading to learn more about the company's top individual shareholders.
1. Reed Hastings
Reed Hastings is the co-founder, former CEO, and current Netflix chairperson. He owns over 5 million company shares and has sold $2.22 billion worth of them.
The American entrepreneur studied at Stanford University and earned a computer science degree. Hastings is well-known among his peers and mentees for his inspirational mentoring and leadership.
He was an educator, software engineer, and businessman who launched Pure Software. Rational Software's acquisition of Pure Software allowed Hastings to launch Netflix.
💡Did You Know?
Reed Hastings's co-founder, Marc Randolph, had 166,666 shares in 2002. Shortly after that, he left the company in 2003. The shares could have been worth $1 billion at today's peak price.
2. Leslie Kilgore
Leslie Kilgore, Netfix's former Chief Marketing Officer (CMO), is one of the major stockholders of the business. Kilgore served as CMO for 12 years before joining the board of directors. She has 35,196 shares and has sold almost $97.91 million in the last 20 years with Netflix.
Kilgore joined the Netflix team when there were less than 100,000 members, and for over 27 years with the company, she led the marketing wing. She provided strategic and leadership input on the company's service, culture, and model.
Her expertise stems from her two main degrees. One is a BS from The Wharton School of Business at the University of Pennsylvania. The other is an MBA from the Standford University Graduate School of Business.
3. David Hyman
David Hyman is Netflix's Chief Legal Officer and has been with the company for almost 20 years. Hyman's responsibilities include managing all legal matters for the company. Some of these issues involve initiatives in public policy, government relations, and other ethical norms.
He practiced law with Morrison & Foerster and served as general counsel of Webvan before joining Netflix. He obtained his Juris Doctor and Bachelor's degrees from the University of Virginia.
Hyman currently owns 31,610 company shares. He sold an estimated $78.93 million in 12 years at Netflix.
4. Greg Peters
Greg Peters, who earned degrees in physics and astronomy from Yale University, worked as an executive before joining Netflix. He worked for several businesses, including Macrovision Solutions Corp. and Mediabolic Inc.
Peters started at Netflix as Chief Streaming and Partnership Officer in 2008. In time, he rose to the positions of Chief Operating Officer, Chief Product Officer, and now Co-CEO alongside Ted Sarundos.
Throughout his years of service, he enabled the company's global clientele and presence to grow. Additionally, he led Netflix's promotion of innovation and customer service enhancement.
Peters currently owns 13,090 business shares in his capacity as co-CEO. Additionally, he sold shares valued at about $85.84 million over the past ten years.
Learn more about Netflix's institutional stockholders in the section that follows.
🎉Fun Fact:
Netflix profits largely from its dominant audience demographics. According to statistics, most of their viewers are Generation X, Millennials, and Generation Z.
Top Institutional Investors/Shareholders
Apart from the top individual investors, Netflix also has institutions that partly own the company. Continue reading to find out who these companies are.
1. Vanguard Group, Inc.
Vanguard is an investment management company that is publicly owned. However, it has no outside investors aside from its shareholders.
In a July report, Vanguard said it owns 35.5 million shares of Netflix. These shares equate to 7.9% of the outstanding shares.
2. BlackRock Inc.
One of the top institutions that invested in Netflix is BlackRock, Inc. It owns 27.7 million shares, representing 6.2% of the total outstanding shares.
This company provides investment management services to institutional and retail clients through multiple investment vehicles. BlackRock provides fund management and risk management services to governments, companies, and foundations globally.
3. Capital Research Global Investors
This institution is an investment management firm focusing significantly on actively managed funds. It serves clients in the US and other parts of the world.
As of February 21, 2023, this firm owned 18.5 million Netflix shares. This figure represents 4.16% of the total shares outstanding.
📝Note:


The company serves 190 nations, which means Netflix caters to different languages. It has various options for changing the language settings in audio/subtitle and display language.
Long before Netflix's investors and worldwide fame, it started differently as a movie rental company. Learn more about Netflix's humble beginnings in the next section.
Brief History of Netflix
Before the tagline "Netflix and Chill," the company went through years of business risks.
Marc Barneys Randolph and Wilmot Reed Hastings Jr. founded Netflix in Scotts Valley, California. The idea came to Hastings's mind when he got a $40 fine for renting the movie Apollo 13 from Blockbuster and returning it weeks late.
He thought of a service allowing customers to order a movie online and get it through the mail. Randolph debunked this story and admitted it was for marketing.
Below is the timeline of Netflix's progress over the years:
1997 - Randolph and Hastings were both about to lose their jobs as executives for Pure Atria. Hastings told Randolph to devise an idea where Randolph could run it, and Hastings would fund it.
From then on, Randolph pitched ideas to Hastings, like home delivery shampoo, personalized dog food, etc. Hastings said no to them, and Randolph later sold him the view that DVDs would soon replace VHX Cassettes.
1999: The company started offering an online subscription via the Internet. They would mail DVDs to customers with a prepaid return envelope for returning the DVD.
2006: Netflix had a contest to see if anyone could improve its recommendations by 10%. Years later, a team of seven mathematicians, engineers, and computer scientists won the $1 million prize.
2007: The company started to offer the option to stream TV shows and movies from their computers at home via the Internet.
2010: Netflix's customers were allowed a streaming-only plan with unlimited streaming perks but no DVDs included. Its streaming service had spread to over 190 countries by 2016.
2011: It was in September 2011 that Netflix announced it would separate mail-based and streaming services. This action made their streaming services generate the most revenue, with over 200 million users as of 2021.
The company has begun to fund shows original to its platform. Some of the most famous originals they have are:
Stranger Things
Squid Game
The Crown
Chef's Table
Master of None
These shows have helped reach different demographics and have generated revenue of over $31.6 billion worldwide.
🎉Fun Fact!
Blockbuster had a chance to own Netflix, but they turned the offer of $50 million down. Then-Netflix CEO Reed Hastings proposed that Netflix handle Blockbuster's online business while they handled Netflix's offline business.
Conclusion
In the fourth quarter of 2022, Netflix had approximately 231 million subscribers, up from just about 222 million in the first.
Netflix is a publicly traded company; therefore, there are many owners rather than just one. It is owned by its shareholders, including private and institutional investors. Reed Hastings, Leslie Kilgore, David Hyman, and Greg Peters are the largest shareholders.
On the other side, BlackRock Inc., Capital Research Global Investors, and Vanguard Group Inc. are the top institutional shareholders. The team at Netflix works hard to attract various demographics, affecting its present revenue. Netflix invested in new ideas in marketing, production, and other strategies.
FAQs .
---
Netflix didn't have a product in China. Instead, it partnered with a streaming service called iQiyi. However, according to iQiyi's CEO, Gong Yu, that partnership is already done.
What was the first movie on Netflix?
Netflix's first original movie was Beasts of No Nation. It was in the direction of Cary Joji Fukunaga and was available in October 2015.
In how many countries is Netflix available?
Netflix serves customers in over 190 countries. The streaming platform is available in almost any country except China, Crimea, North Korea, Russia, and Syria.
Leave your comment
Your email address will not be published.
You may also be interested in.