Why Does My VPN Keep Disconnecting? Quick Lesson on its Causes and Fixes
Reading time:
12 min read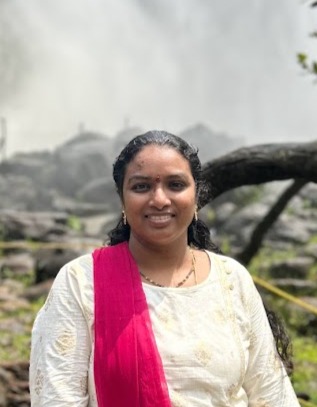 Michael
Joined November 2021
An easy way to enjoy the web while keeping your privacy is by using Virtual Private Networks or VPNs. However, the experience isn't as enjoyable when your VPN keeps disconnecting.
VPN disconnection commonly happens due to network congestion, poor Internet signal, and increased network latency.
If you are experiencing all these, this article offers a complete list of VPN disconnection reasons and their best fix. To make it easy, here is VPN disconnection at a glance.
🔑Key Takeaways
VPN connections can be affected by server connections, signal strength, Sleep Mode settings, network latency, and firewall configuration.
To fix network congestion, explore different VPN server locations, and try a different VPN protocol.
Remedy poor signal strength by updating your WiFi adapter's performance and maximizing your device's WiFi sensibility.
Updating your device's Sleep Mode settings according to your preferred time frame will keep your VPN from disconnecting while still in use.
Ethernet cables are an easy fix for VPN disconnections due to latency.
When your router or firewall blocks your VPN, you can update the configuration to unblock it.
5 Most Common Reasons VPNs Keep Disconnecting
VPNs act as the "middle man" between users and the Internet, so this tool must work smoothly. However, using VPN slows down Internet speed and often disconnects. Such issues can expose users' data, online history and activities, and privacy to snooping eyes.
To avoid this, here are the most common reasons why VPNs keep disconnecting and their fixes.
Network Congestion
VPN service providers with limited server networks may experience crowded servers and disconnection. Servers may attempt to reconnect, but constant drops can negatively impact client experience and increase online vulnerability.
If disconnection persists, try the following for a quick fix.
Disconnect and transfer to another server location. Closer VPN servers are more stable than those that are farther away.

When data needs to travel a shorter distance, the connection is more stable and can avoid buffers and disconnection.


Re-check your credentials before reconnecting, especially if it requires you to log in.

Double-checking your credentials is an easy step to do, but many users mistype their login credentials.


If the previous steps don't work, try rebooting your VPN app or software. To do this, follow the steps below.

a. Close the VPN application tab or forcefully quit the software through your Task Manager.
b. Wait a few minutes, and refresh your desktop homepage a few times while waiting.
c. Once done, re-open the VPN app by tapping its icon.
d. Login and reconnect to your server. Re-logging helps eliminate connection drops.


Switch your VPN protocol and experiment to find what works best for your connection. To do this, follow the steps below.

a. Open the VPN application, and go to your Homepage.
b. Find the gear icon or find the Settings page. The icon usually sits at the top right corner of the page.
c. Find the Connection Tab on the software tabs. Other VPN service providers call this the VPN Protocol tab, so look for similar names.
d. Click the tab. Here you'll find different Port/Protocol combinations. Click an alternative combination to your default one.
e. After selecting a different Port/Protocol combination, save the changes, and retry the connection.
It would also be wise to re-examine your VPN service plan to see if it meets your needs. Try to look for providers with a high number of servers available.
Also, ensure you don't exceed the recommended number of simultaneous device connections. Check the devices using your WiFi and VPN, and remove unnecessary or illegal connections.
Poor Signal Strength
Aside from choosing a good VPN service provider, clients must maintain a good connection. Having a poor Internet subscription plan can lead to VPN disconnections.
Maximize WiFi adapter performance to improve internet signal quality and optimize PC WiFi sensibility. Devices typically have Medium WiFi performance, but optimizing adapter performance ensures stronger signal strength.
Here is a step-by-step process to update your device's WiFi adapter performance:
Open your Control Panel. Look up Power Options through the search feature, and click the result.
Click Change Plan Settings beside the Balanced (recommended) option. The Balanced button can also be a toggle button, depending on the device type.
Once you see the page below, click Change Advanced Power Settings.
A window containing Advanced Settings will pop up. Find the Wireless Adapter Settings and double-click.
Double-click Power Saving Mode and click On Battery.
Open the dropdown box and change the settings to Maximum Performance.
Similarly, WiFi sensitivity looks for better access points in your location and finds a stronger signal. Setting your device's WiFi sensitivity to maximum pushes the device to see better access points.
If the previous step didn't work, follow the steps below to maximize your WiFi sensitivity:
Press the Windows + X on your keyboard.
Click Device Manager on the following menu that pop-up.
On the Device Manager window, click on Network Adapters and find your current WiFi driver in the list. Right-click and select Properties.
Go to the Advanced tab once the Properties window pops up. You'll find the list of properties available for your network adapter.
Find the Roaming Sensitivity level in the list and update its value from default to Aggressive. This property may sometimes be named Roam Tendency and Roaming Aggressiveness, so look out.
Source: The Geek Page
Find Antenna Diversity on the Properties page and set its value to Auto from the default one.
Source: The Geek Page
Find Band Preference or BSS Mode from the properties list and set its value to 802.11g or 802.11b. If you're using a 5G connection, the 802.11a option will be available—this is preferable.
Source: The Geek Page
Click OK after changing the values and close the window.
Restart your PC to help boot up the connection stronger.
Aside from updating your device's settings, update your router and other ISP hardware. Outdated hardware keeps your Internet from performing to its fullest abilities. Give your ISP a call, and maximize your plan to its fullest.
🎉Fun Fact: Some VPNs have features to combat network congestion and online protection. Watch out for these maximizing features, and keep your VPN experience smooth!
Device Sleep Mode Settings
Sleep Mode is a power-saving state applied to your computer while not in use. By default, devices enter 'Sleep Mode' once the user is inactive for a short time. It pauses all actions and activities, and open platforms, software, and documents go to a low-power state.
Sleep Mode temporarily halts computer activities and Internet connection flow, potentially disrupting VPN connections. This can happen abruptly when sleep mode defaults to turn on after inactivity.
To prevent VPN disconnection during quick breaks, set Sleep Mode to activate after 20-30 minutes of inactivity to avoid VPN disconnection while taking a break on your computer.
Update Sleep Mode settings for Windows and MacOS by following the steps below.
Changing Sleep Mode Settings for Windows users.
Windows is known for its user-friendly interface, and its simple steps in updating Sleep Mode settings prove this.
Here's a quick step-by-step guide for changing the Sleep Mode settings on Windows.
Tap the Windows logo at the lower left part of the screen, and click Settings.
Click System on the Settings window.
Click the Power & Sleep tab at the left-hand sidebar.
Customize the length of open display you want during inactivity to keep your device from going into Sleep Mode.
Changing Sleep Mode Settings for MacOS users.
MacOS devices are known for their security and as the world's second most used operating system.
It's also known for its simple interface reflected in the 2-step process for updating Sleep Mode settings below.
Open the Apple icon at the upper left-hand corner of your display first. Click System Settings.
On the next window, click on Lock Screen and customize your desired Sleep Mode time frame.



🎉Fun Fact: Devices have two stages of energy-saving mode. Sleep Mode is better for saving energy in shorter breaks. Then, devices will go into Hibernation mode, suited for longer breaks while keeping your work up and running.
High Latency in the Network
Latency occurs due to the distance between users and servers, with higher possibilities in heavy demands like multimedia content or online video games. To the users, latencies appear as lag or delayed processing.
VPNs have a time limit for ISP servers to respond and send back user requests to keep their client privacy. When users are experiencing latency, the VPN tunnel closes, and the connection between ISP and VPN servers drops.
To avoid VPN disconnections due to high latency, connect your device with an Ethernet cable rather than a WiFi connection. Ethernet cables connect your device to the router or modem and increase speed.
The section below provides a step-by-step guide on using Ethernet cables for PC, laptop, and mobile devices, covering various devices and their usage.
Using Ethernet cables for your computer or laptop.
High latency is expected for PCs located far from the router. Ethernet cables are easy-to-manage fixes that eliminate worry about WiFi placement.
Here's how:
Plug the first end of your Ethernet cable into your router's LAN port. The ports allow hardwiring Internet connection to a device.
Source: Computermesh.com
Then, plug the other end of the Ethernet cable into your device's LAN port at the back of your PC's CPU.
Source: Lifewire.com
The LAN port is at the side panel with the laptops' power and USB ports. See the photo below.
Source: Make Tech Easier
Open the Control Panel in your device and select Network and Internet. Proceed to Network and Sharing Center.
Click the Change Adapter Settings tab at the sidebar. You'll see a pop-up containing your current connection.
Find the Menu bar in the pop-up tab. Select Advanced, then Advanced Settings.
The Provider Order window will pop up. Select Ethernet from the Network Providers and move it above WiFi.
This step prioritizes an Ethernet connection over a WiFi connection in your device. Don't forget to save changes to improve latency and prevent VPN disconnection.
📝Note: If your device doesn't have a LAN port, use Ethernet adapters tailored to your device's USB 3.0 or USB-C port. Get a hub or build a docking station to save costs on other adapters.

Source: Element 14

Alt Tag: USB 3.0 Ethernet Adapter

Source: Amazon

Alt Tag: USB-C Type Ethernet Adapter
Using an Ethernet cable for your mobile phone or tablet.
Moving closer to the router may be easy for mobile devices, but direct connections under Ethernet still provide stability.
Fortunately, the process is super easy with the step-by-step guide below!
Plug the first end of the Ethernet cable into your router's LAN port.
Source: Computermesh.com
📝Note: An Ethernet adapter is required for connecting a mobile device to an Ethernet port, as most devices only support one port.
Once you have the Ethernet adapter, plug it into your mobile device.
Turn on your mobile device's Airplane Mode and turn off your WiFi and Bluetooth.
After this last step, your phone's Internet connection will be more robust and stable.
Opt for high bandwidth Internet subscription for data processing, suitable for streaming, gaming, heavy software usage, and multiple platforms simultaneously.
Improper Router or Firewall Configuration
Internet Service Providers (ISPs) detect VPN services as threats and automatically block them. Other users turn off their firewalls to combat this.
However, this opens your network to malicious data circulating across networks to steal data or damage your device. Instead, update your router's DNS settings to unblock your VPN service while keeping your firewall active.
You can follow this step-by-step guide for an easy fix.
Press Windows + R on your keyboard. Type ncpa.cpl in the Run pop-up window and press OK.
A Network Connections window will pop up. Find your current network in this window, and right-click to select Properties.
In the WiFi Properties window, select the IPV4 option.
Click on the Use the following DNS server address toggle button and put "8.8.8.8" as the preferred DNS server. Then, enter "8.8.4.4" as the alternate DNS server, and press OK to save changes.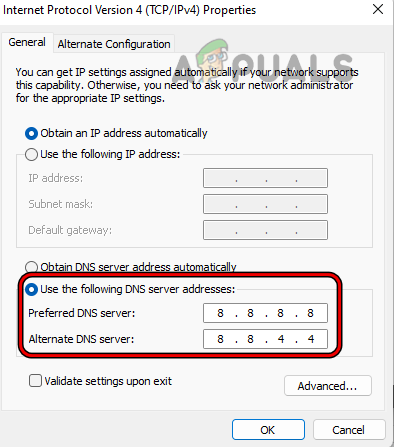 Source: Appuals
Reboot your VPN to complete the process. Sometimes, resetting your router and reinstalling your VPN app or software is needed to see the changes.
📝Note: Most VPN providers have a Stealth Mode to bypass firewall or router blocks. Find a VPN service with Stealth Mode, so you have options in case of router configuration issues in the future!
Conclusion
Keeping your VPN active and connected protects your data and privacy while browsing online.
Remember to resolve issues like network congestion with a different VPN server location or protocol. Meanwhile, you can manage poor signal strength by maximizing the WiFi adapter's performance and sensibility.
Updated Sleep Mode settings are game changers, while Ethernet cables easily fix latency issues. Don't worry if your router blocks your VPN since you configure and unblock it.
VPN carries many benefits, so finding the best setup supporting your VPN connection and activities is crucial.
FAQs.
---
What affects VPN connection?
Overcrowded servers are the most common factor affecting VPN connection. Other factors include encryption levels, signal strength, device settings, and ISP configuration settings.
Yes! VPN is dependent on Internet connections. It doesn't matter if the connection is through WiFi, mobile data, Ethernet, or Optical Fiber connections. VPN cannot connect users to the virtual private server or process requests without some form of Internet.
What internet speed do I need for VPN?
Your VPNs need Internet speed, depending on what you're doing. Simple tasks like emailing and regular web browsing won't need more than 5-10 Mbps. However, heavier tasks like gaming, streaming, and downloading will need at least 20 Mbps.
Leave your comment
Your email address will not be published.
You may also be interested in.