YouTube Statistics You Will Need in 2023
Reading time:
24 min read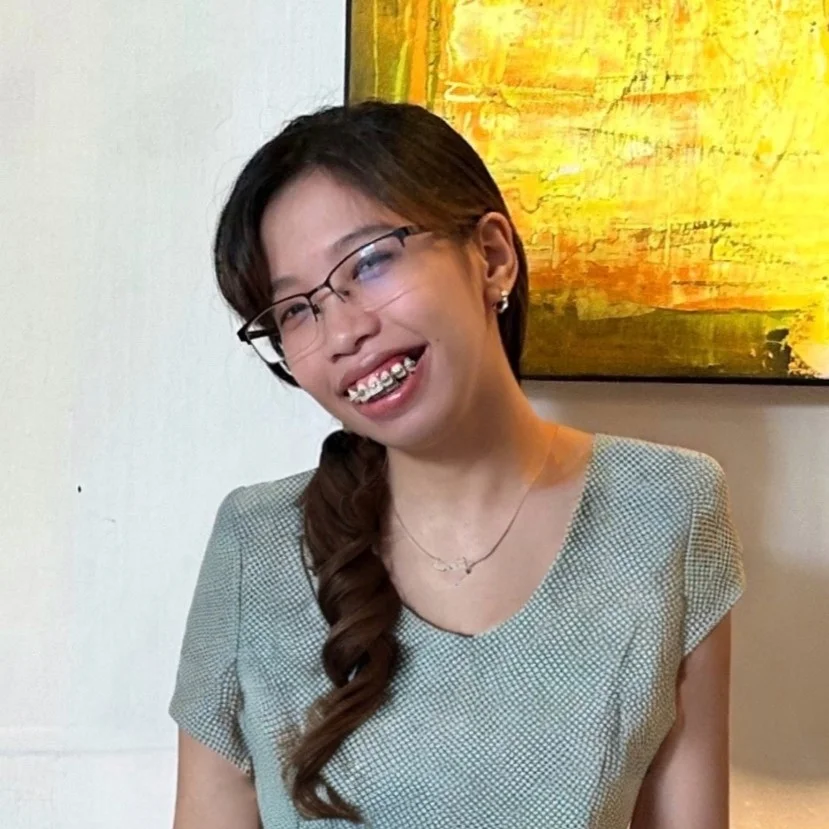 April is a proficient content writer with a knack for research and communication. With a keen eye fo... | See full bio
The 21st century brought us major innovation and numerous newfound conveniences. Video streaming is, of course, among the worldwide favorites. People rejoiced when services like YouTube and Netflix became available.
The former also brought purpose and jobs to millions by introducing the Partnership program. Now, those who wish to showcase their hobbies or skills, or simply share their experience and thoughts (and maybe even make some money out of it), can do so. All they need is a camera and an internet connection.
So let's see what the fuss is all about then!
Compelling YouTube Statistics
YouTube receives over 30B visits per month.

YouTube generated $29.24 billion in revenue in 2022, up from the 28.84 billion in 2021.

The average YouTuber makes about $0.18 per view or $18 per 1,000 views.

95% of users among Gen Z and Millenials (aged 18-29).
As of 2023, YouTube has over 51 million Channels.
It is estimated that each visitor spends around 19:35 minutes on the site daily.
Around 90% of YouTube watch time comes from mobile and smartphone devices.
75% of millennials prefer watching YouTube to television.
500+ hours of video are uploaded on YouTube every minute.
YouTube is localized in more than 100 countries.
62% of YouTube users are men.
Our collection of essential YouTube statistics will help you better grasp the platform's tumultuous road of getting to where it is now, what it takes to win and maintain its top position, just how big of an audience it boasts, and many more fascinating details about it. Let's go:
General YouTube Facts and Stats
Google bought YouTube in 2006; since then, the video-sharing platform has been the dominant player in its niche.
1. Google purchased YouTube for $1.65 billion in October 2006.
(Source: NY Times)
This list just couldn't possibly start without mentioning the beginning: Google purchasing YouTube. On October 9, 2006, the tech giant announced its acquisition of YouTube for $1.65 billion! Google also added that the company is to remain independent to not harm its brand and community.
2. The first YouTube video is called "Me at the Zoo".
(Source: YouTube)
Uploaded on 23 April 2005, the first video ever on the platform features YouTube's co-founder Jawed Karim, then 25 years old, in San Diego Zoo talking about the elephants behind him. As of September 2022, the video has gathered over 244 million views.
3. There are over four million paying YouTube TV subscribers in 2022.
(Source: Fierce Video)
Actually, the service hit the milestone in late 2021, which means that this number must be even higher months later. With over four million premium subscribers, YouTube pushed ahead of the competition, Hulu and Live TV, making it the top vMVPD in America.
4. YouTube can be accessed in over 100 countries.
(Source: YouTube)
To accommodate its global audience, YouTube is available in over 100 countries. Moreover, the platform supports 80 different languages.
5. The annual cost of running and maintaining YouTube is $6.35 billion.
(Source: MerchDope)
Get ready for some astounding money stats about YouTube!
So, it turns out the company spends around $6.35 billion annually on maintaining and running its infrastructure. Luckily, it has Google's billions to work with, and the platform itself is making more than enough to profit.
6. In 2021, Google generated over $28 billion ad revenue from YouTube.
(Source: Tubics)
The company made more than $28 billion in ads alone! This amounts to 3% of Google's earnings of the year! Want to hear something even more impressive? These numbers are up 47% from 2020 and 90% compared to 2019. Clearly, this is one huge money-making machine.
Up for more fascinating YouTube streaming stats? Let's first see what's the 2022 situation when it comes to ad earnings.
7. Just in Q2 2022, YouTube generated over $7.34 billion in ad revenue.
(Source: Statista)
Looks like the platform will reap even more significant profits in 2022. The Q1 number is almost $7 billion, while the Q2 figure represents a 5% year-on-year increase. Wonder how much the last two quarters of the year will bring…
8. Sequoia Capital invested $11.5 million into YouTube in November 2005.
(Source: The New York Times)
YouTube statistics and data from the early years list several important investors. The most notable of them is Sequoia Capital.
Sequoia Capital—a famous name in the tech world—is a company that has Airbnb, Apple, Atari, Cisco, EA, Dropbox, Tumblr, Reddit, and hundreds of others in its investment portfolio. Of course, YouTube's also part of the list—the platform received $11.5 million less than a year after it was founded.
9. The youngest YouTube star is 10-year-old Ryan Kaji.
(Source: Oldest)
Since his debut in 2015, young Ryan has made a name for himself by reviewing toys on his YouTube channel. He was recognized as the highest-paid YouTuber in 2018 and 2019 when he raked in over $48 million.
His charming unboxing videos and reviews have led to increased sales for tons of toy companies and the subsequent creation of his own brand, "Ryan's World." In 2022, The New York Times reported that his family earned over $25 million from their merchandise sales, which totaled $250 million in 2021.
As of September 2022, Ryan's YouTube channel boasts over 33.3 million subscribers and 52 billion total views.
10. The number of channels earning six figures annually is up 40% every year.
(Source: YouTube)
Frequently regarded as a significant milestone for turning video-making into a full-time job, earning over $100,000 annually is apparently not that impossible. Each year, the number of channels that manage to reach it increases by almost 50%!
11. Jimmy Donaldson is currently the world's highest-paid YouTube star.
(Source: Man of Many)
Donaldson, widely known as MrBeast, raked over $54 million in 2021 alone. Ironically, the YouTuber went viral in 2017 after his videos of him estimating the net worth of fellow content creators. His main channel now boasts over 104 million subscribers. He runs several other channels and gives away and raises enormous amounts of funds for charities.
12. YouTube's top celebrity is Felix Arvid Ulf Kjellberg, known as PewDiePie, with over 111 million subscribers.
(Source: Business Insider, YouTube)
PewDiePie, the famous Swedish YouTuber, firmly held on to the title as the owner of the channel with the most subscribers for years. However, after a long and tense battle with Indian record company T-Series, he was finally overcome.
Still, he continues to be the most-subscribed individual user on the platform!
YouTube User Info and Stats
People from all over the world recognize YouTube as their video-sharing platform of choice. Let's see what that entails:
13. 78% of Hispanics, 76% of black, and 71% of white people in the US use YouTube.
(Source: Pew Research Center)
According to YouTube demographic statistics, white Americans are the least represented on the platform—71% of them are fans. The percentage rises for both Hispanics (78%) and African-Americans (76%).
14. 84% of people making over $75K a year use YouTube.
(Source: Pew Research Center)
Upper-middle-class Americans seem fascinated with YouTube, as 84% of those who make more than $75,000 annually are frequent users of the platform.
15. 74% of people with some college experience use YouTube.
(Source: Pew Research Center)
Apparently, college-educated people are also fans. 74% of those who have attended college are active YouTube users. Nothing out of the ordinary, right?
16. 94% of American 18–24-year-olds use YouTube.
(Source: Pew Research Center)
We continue our list with stats that are just confirming YouTube's dominance across the globe:
So, almost all Americans between 18 and 24 are active users. The platform has the highest reach among young adults in the US. Facebook follows closely, reaching 81% of the same age group.
17. YouTube gets 1.7 billion logged-in user visits every month.
(Source: Hootsuite)
Indeed, these 2022 YouTube statistics are proof of the platform's massive success. They reveal that an average of 1.7 billion registered viewers are accessing the platform monthly. Apart from unique visits, the app gets a total of 14.3 billion monthly visits—more than Wikipedia, Amazon, and Instagram combined!
18. 72% of American men use YouTube.
(Source: Statista)
Next on the YouTube user demographic statistics:
The majority of males in the US are among the platform's core audience. Curiously, the percentage is the same for females in the States. Somewhat surprising, as women are ordinarily the dominating force in most social platform stats.
19. 35+ and 55+ age groups are the fastest-growing YouTube demographics.
(Source: PopularPays)
Users over 35, and even 55, are the fastest-growing YouTube user demographics. The former group represents more than 60 million users, while the latter—nearly 40 million of them.
20. As of Q1 2022, 62% of YouTube users access the platform daily.
(Source: Hootesuite)
Of all YouTube users, 62% use the platform daily. According to current YouTube analytics, that number shoots up even further when we look at the weekly use, reaching 92%. And 98% say they use it monthly.
21. 85% of US teen boys use YouTube daily.
(Source: Marketing Charts)
According to a recent survey, 85% of male teenagers under 18 watch YouTube videos at least once a day. The survey included 790 US teens of both genders, between the ages of 13 and 17.
22. The same is true for 70% of US teen girls.
(Source: Marketing Charts)
Surprisingly, the percentage is slightly lower when it comes to teenage girls. So, 70% of those between 13 and 17 watch YouTube videos on a daily basis. Wonder what the other 30% do…
23. 85% of US teens use YouTube.
(Source: Statista)
85% of American teenagers use the platform regularly, making it the most popular social media app for this group. Facebook, on the other hand, still interests only half of the teens among the respondent group.
What about second and third place? Instagram follows suit, with 72%, while Snapchat has managed to gather 69% of US teens.
24. What do men do on YouTube?
(Source: Omnicore)
Apparently, they watch soccer or strategy games.
94% of males use the platform to follow soccer, while a tiny few single out strategy games as their videos of choice. What are some of their other interests? According to our latest data, that would be Xbox, basketball, shooting games, massive multiplayer games, and virtual games.
25. What about women?
(Source: Omnicore)
The latest statistics and data about YouTube reveal that females also enforce gender stereotypes with their activity on the platform. So what do they watch? Primarily beauty videos. The most popular category among this demographic is makeup and cosmetics (89%), followed by skin and nail care (85%). Then come weight loss, East Asian music, pop music, and dogs.
26. About 90% of YouTube users come from outside of the US.
(Source: Statista)
Of the 2.5 billion unique users, only 247 million are from the US. That's approximately only 10%! With 90% of the users coming from outside the States, YouTube can be rightfully called a global network.
27. 93% of millennials go to YouTube to learn how to do something.
(Source: Think with Google)
YouTube stats sometimes paint a different picture of the platform users:
The platform is not just a place to kill time but also one that can teach us a lot. That is best shown by the fact that 93% of millennials use it to discover how to do something. From the simplest tasks, such as folding pants the right way, to helping you build your own home, YouTube has it all when it comes to learning new skills.
28. 96% of US internet users aged 18–24 use YouTube.
(Source: 99Firms)
So, almost the entire internet population in America between the age of 18 and 24 are registered YouTube users in 2022. The same's also true for those between 26 and 35 years—the percentage's only slightly lower at 95%.
29. 86% of millennial dads turn to YouTube for guidance on parenting topics.
(Source: Think with Google)
Millennial parents, especially dads, tend to use the platform as a helpful guide to parenting. 86% of them have chosen to put parts of their child's upbringing into the hands of YouTubers willing to share inside parenting tips.
30. 91% of smartphone users turn to their phones for ideas while performing a task.
(Source: Think with Google)
91% of Android and iOS users who want to try doing something they haven't done before will use their devices to search for ideas and clues on YouTube. There's a chance someone has made a video on any problem that can possibly occur while performing a task, with over 50 million people putting out content.
31. 67% of millennials agree that they can find a YouTube video on anything they want to learn.
(Source: Think with Google)
YouTube video statistics indicate that most of the audience consider the network's video database basically infinite:
Most millennials, or 67% of them, agree that YouTube can offer a video for any new skill they wish to learn. Those interested in programming can find numerous sources, those who want to learn how to knit, too. All in all, 75% of millennials prefer watching YouTube to watching television.
32. Gen X watches more than 1.5 billion YouTube videos every day.
(Source: Think with Google)
Generation X (those born between the 1960s and 1980s) are well ahead of millennials in YouTube video consumption. This generation watches more than 1.5 billion videos on the platform, day in and day out.
33. 70% of those aged 35–54 watch YouTube to learn how to do something.
(Source: Think with Google)
Three-quarters of YouTube users between the ages of 35 and 54 access the video streaming platform at least once a month. Most commonly, they do so to learn how to do something new.
34. 5% of adults turn to YouTube for nostalgia rather than tutorials or current events.
(Source: Disruptive Advertising)
According to recently published YouTube user statistics, 75% of adults don't use the platform to keep up with current events or discover new content, but they instead use it for nostalgic reasons and to reminisce about the days past.
35. 70% of viewers use YouTube to help solve a problem.
(Source: Think with Google)
Google has released the information that 70% of YouTube users use the platform to sort out a problem related to their work, school, or hobbies.
36. 86% of viewers regularly use YouTube to learn new things.
(Source: Think with Google)
As we've already surmised, most YouTube users are not using the platform strictly to kill time. 86% of them are watching videos to try and learn new skills and things.
37. 65% of viewers turn to YouTube to help fix something in their home or car.
(Source: Think with Google)
Google also claims that 65% of YouTube's audience would rather watch a video explaining how to fix things around their house or car and do it themselves than pay someone to fix it for them.
38. 18% of US adults get news on YouTube.
(Source: Pew Research Center)
In recent years, we have slowly drifted away from traditional news sources such as newspapers and TV. Most of us would rather pick the internet; we find it a more convenient way to stay informed.
YouTube usage statistics reveal that nearly a fifth of adults from the US use the platform as their primary source of local and global news.
39. 48% of online video viewers name YouTube their top video site.
(Source: AdWords)
48% of internet users who consume video content on multiple platforms say that YouTube is their favorite. Some like it for the interface, others for the ability to avoid ads using Adblock, or just due to the limitless array of video topics it offers.
YouTube Video Stats
You won't believe the numbers: over 8.4 billion videos are viewed daily on YouTube.
40. 500 hours of video are uploaded on YouTube every 60 seconds.
(Source: Smart Insights)
In just a single minute, YouTube receives over 500 uploaded hours of video. The same time frame also sees 6.4 million Google searches, 611,700 Tweets, and 191.3 million emails sent (about 67% of which are spam).
41. Over 8.4 billion YouTube videos are watched daily.
(Source: Internet Live Stats)
Prepare for some impressive numbers:
According to the latest YouTube stats, over 8.4 billion videos are viewed on the platform daily! Can you imagine? This means that:
351,777,600 videos are watched every hour
5,862,960 every minute
97,716 videos are viewed each second
42. An average mobile viewing session lasts 40 minutes.
(Source: Omnicore)
Mobile users usually spend 40 minutes per YouTube viewing session. The network holds the top numbers in user engagement and time spent on the website, gaining over a 50% increase in average viewing time from previous years.
43. 75 million YouTube users are actively creating content.
(Source: YouTube)
So, over 75 million YouTubers have decided to start creating content and put videos out regularly. Sadly, not many can reach a threshold of 1,000 subscribers and 4,000 hours of watch time. Until they do, they can't join the YouTube partnership program and start earning money.
44. The top four YouTube content categories are comedy, music, entertainment/pop culture, and how-to.
(Source: Think with Google)
We've already discussed each gender's favorites. However, these four are the most watched YouTube categories worldwide. So, if you want to join the YouTube creators' list, remember this: comedy, music, entertainment and pop culture, and how-to videos.
45. YouTube's top video is "Baby Shark Dance," with over 10 billion views.
(Source: Statista)
Baby Shark Dance undisputedly claims the prestigious first prize as it's currently the only video to pass the 10 billion mark. As of September 2022, the Pinkfong production boasts even over 11 billion views! The first place was formerly held by "Despacito," Luis Fonsi and Daddy Yankee's infamous song, which is now second (with 7.9 billion views). The top three is completed by "Johny Johny Yes Papa" by LooLoo Kids (6.4 billion views).
46. Searches of "how-to" videos on YouTube are growing 70% year on year.
(Source: Think with Google)
The latest YouTube view statistics are the source to learn all about video categories and which are on the rise:
How-to videos seem to be it. This category gets searched the most, prompting YouTubers to put even more content into it. The numbers have been growing rapidly—we're talking about a 70% annual increase.
47. More than 100 million hours of how-to content are watched in North America in a year.
(Source: Think with Google)
Canadians and Americans are watching over 100 million hours of how-to videos yearly. It certainly would be interesting to see the YouTube subscriber stats and determine how many people were involved in watching that much content!
48. 720p HD support was added in November 2008.
(Source: CNET)
YouTube users could only watch low-definition videos for the first three years of the platform's existence. This helped reduce the amount of server storage needed to accommodate the videos, as SD videos take far less space than HD ones.
However, in 2008, YouTube decided to implement the 720p HD option, or what we nowadays refer to as HD ready.
49. The 4K format and 1080p videos were added to YouTube in 2010.
(Source: YouTube)
Just two years after implementing the 720p feature, YouTube announced that even higher definitions are coming to the platform. The announcement of full-HD, or 1080p videos, as well as the 4K variety, was met with joy and support from the users.
50. Support for 8K resolution was added in June 2015.
(Source: Mashable)
YouTube implemented an 8K resolution in June 2015. This made most creators even more serious and confident about their channels and video quality standing out from the average crowd.
Those willing to invest in better filming gear could already show their work in more pixels than ever!
51. Support for HDR was added in November 2016.
(Source: YouTube)
A year after introducing the 8K resolution, YouTube decided to enable the content creators to upload High-dynamic-range imaging to the website. This one really showed who is serious about their YouTube career. We could see YouTube creators using RED cameras, designed for filming movies, worth more than 100,000 dollars.
YouTube Advertising Statistics
Who needs TV commercials when you can advertise on YouTube for a fraction of the price?
52. 9% of small businesses are on YouTube.
(Source: Oberlo)
It is estimated that 9% of US small businesses use the platform for advertisement purposes. Whether it's just running ads or having their own channels, over 2 million of them have decided to invest in YouTube marketing.
53. The first video to hit one million views was a Nike advertisement featuring Ronaldinho.
(Source: YouTube)
Published in 2005, Nike's ad featuring the soccer superstar Ronaldinho was the first-ever YouTube video to hit the one million view mark. While the original video isn't live anymore, you can still watch a re-upload on the site.
54. Approximately 20% of viewers leave after the first 10 seconds of the video.
(Source: Blogkens, Omnicore)
Sometimes YouTube analytics reveal such hard truths. Apparently, a fifth of all users will quit a video just 10 seconds into watching it. The good news is the other 80% usually stay longer. Though, keep in mind that not many manage to watch through an entire video, especially if it's longer than 10 minutes.
55. 85% of digital video consumers are YouTube viewers.
(Source: eMarketer)
YouTube still hasn't started to show signs of aging as opposed to other social networks. Facebook has been slowly losing its users, and the ones that are choosing to stay are less active than ever. YouTube is somehow managing to still remain at the top of the game, with 85% of online digital video consumption originating from this platform.
56. Mobile devices account for the majority of YouTube viewing time worldwide.
(Source: Statista)
63% of YouTube viewing happens on mobile phones. And where do we watch YouTube the least? On our consoles, apparently, as they make up only 3% of the total. The second most popular medium is connected TVs (14%), while desktops and tablets are left third and fourth with 12% and 8%, respectively.
57. YouTube earns up to $0.05 per view.
(Source: Business of Apps)
The most recent YouTube statistics note that the platform earns up to $0.05 per view. That, of course, depends on the users' age and view rate. Let's take an in-depth look at the matter at hand:
Users between 18 and 24 have a 27% view rate—they bring $0.042 to the platform per view.
Those between 25 and 34 have a slightly higher view rate of 27.1%. They are bringing in $0.046.
Viewers aged 35 to 44 average a 27.3% rate. They also make YouTube $0.046 per view.
The group consisting of those between 45 and 54 bring in the most—they make $0.05, boasting a 28.8% view rate.
Lastly, those over 55 have a 30% view rate, making $0.049 per view.
58. India is YouTube's largest market.
(Source: Statista)
With over 467 million users as of April 2022, India continues to be YouTube's largest market. The US follows suit with 247 million. Indonesia and Brazil fiercely battle for third, with 139 million and 138 million, respectively. Russia completes the top five with its 106 million users.
Curiously, the country with the highest YouTube penetration in the world is the Netherlands, as 95% of its population has engaged with the service.
59. The top YouTube ad in 2022 is…
(Source: Variety)
Samsung's Galaxy Unpacked August 2021 trailer easily claims the first spot! YouTube released its rankings for the period June 2021–May 2022, just ahead of the 2022 Cannes Lions International Festival of Creativity. The 10 most popular YouTube ads raked over 565 million global views in the said period. The rest of the top 10 looks like this:
MySwitzerland: No One Upstages the Grand Tour of Switzerland
Omega: Timekeeping and Tradition: OMEGA Meets Japan
Amazon: Amazon's Big Game Commercial: Mind Reader
Netflix: Squid Game Official Trailer
Turkish Airlines: Pangea | Official Film
Nissan USA: Nissan Presents: Thrill Driver
Apple: Escape From the Office
Imagine Your Korea: Feel the Rhythm of Korea
Chevrolet: The First-Ever All-Electric Chevy Silverado
60. 70% of users' YouTube time is spent watching videos recommended by the site's AI algorithms.
(Source: CNET)
The platform has employed meticulous algorithms that suggest new videos based on user preferences and watch history.
Furthermore, the latest YouTube trends confirm users find them pretty effective, as the majority of time spent on YouTube includes watching videos from the recommended category.
61. As of 2018, YouTube paid out more than $3 billion to rights holders who made claims through Content ID.
(Source: Google, Tubefilter)
Using Google's advanced algorithms, YouTube can scan the uploaded database of already uploaded videos to find any potential copyright infringements. Once a breach is discovered, a Content ID claim is submitted, and the rights holder can decide whether the video should be taken down or not.
YouTube paid more than $3 billion in damages to those who made claims using this feature!
62. 71% of marketers plan to use YouTube for video marketing.
(Source: Sprout Social)
Video marketing is growing rapidly! 86% of businesses are using video to promote their services or products, a number that has increased significantly from previous years when it reached only 61%. What's more, 71% of marketers have made hard plans to include YouTube in their video marketing efforts, while 72% are looking to learn more about the platform.
63. YouTube accounts for 27.1% of digital ad spending by US senior marketers.
(Source: eMarketer)
More than a quarter of all digital marketing spending goes to YouTube, according to this year's YouTube growth statistics. This stat shows just how valuable experienced advertisers think running ads on this platform is.
64. 95% of YouTube ads are audible.
(Source: Think with Google)
Almost all advertisers choose to air ads with sound on the platform. In contrast, just 5% of them run strictly visual ads.
65. 93% of YouTube ads are viewable.
(Source: Think with Google)
When we think about ads, we mostly imagine the full-featured varieties, including sound, video, and motion. However, some marketers find that ads containing only some or just one of these elements are more effective. This is why 7% of advertisers on YouTube have decided to take the video feature out of their ads and market their products or services only using audio.
This type of advertising reaches a minority of users who prefer ads with no images, yet it is still considered effective, primarily due to the significantly lower production cost.
66. 62% of ad time on YouTube mobile receives the viewer's attention.
(Source: Ipsos)
When it comes to advertising on traditional TV channels, YouTube statistics find that 47% of advertising time receives the attention of those watching. On YouTube mobile, that number climbs to 62%, showing the dominance of mobile and online marketing once again.
67. 79% of US marketers are confident they can create YouTube videos that lead to purchases.
(Source: eMarketer)
Nearly 80% of those running ads on YouTube are confident in their ability to create engaging ad content that can lead to users buying their products or services!
68. 68% of YouTube users watched YouTube to help make a purchase decision.
(Source: Think with Google)
YouTube has become an invaluable tool in helping us make shopping decisions. The platform has enabled us to see first-hand experiences, facilitating the process of deciding whether a product is the right fit for our needs or wants. That's certainly among the more staggering YouTube facts.
For this reason, 68% of users browse the network to learn more about the products or services they are looking to buy.
69. 81% of marketers are confident they can create engagement with YouTube videos.
(Source: eMarketer)
81% of businesses advertising on YouTube are positive they can create YouTube video ads that users will engage with. Ultimately, it doesn't matter how many people enjoy the ad, but how many click on it and buy the advertised goods.
70. The number of advertisers running video ads on YouTube is up more than 40% yearly.
(Source: Forbes)
YouTube usage statistics among marketers reveal this stunning fact! Since its launch, the number of businesses using the platform for advertising and marketing has been increasing by over 40% yearly.
71. YouTube's top 100 advertisers' average spend has been increasing by over 60% yearly.
(Source: Personal Brand Creation in the Digital Age)
Top 100 YouTube advertisers have been increasing their spending on the platform by 60% for the last few years! This proves that even larger enterprises find the platform a valuable asset to their marketing strategy. Yes, everybody wants to be popular on YouTube!
72. YouTube reaches more adults weekly on mobile alone than any cable network during prime time.
(Source: Think with Google)
YouTube mobile is, during an average week, able to reach more people over 18 than traditional TV can do so during prime time.
73. More than 70% of all YouTube videos are watched on mobile devices.
(Source: Business Insider)
YouTube stats are unanimous—mobile trumps desktop! The former accounts for over 70% of all platform views. YouTube is just another proof of our preference for the convenience smartphones offer over traditional desktop PCs.
Leave your comment
Your email address will not be published.
You may also be interested in.