13 Payroll Software UK for 2023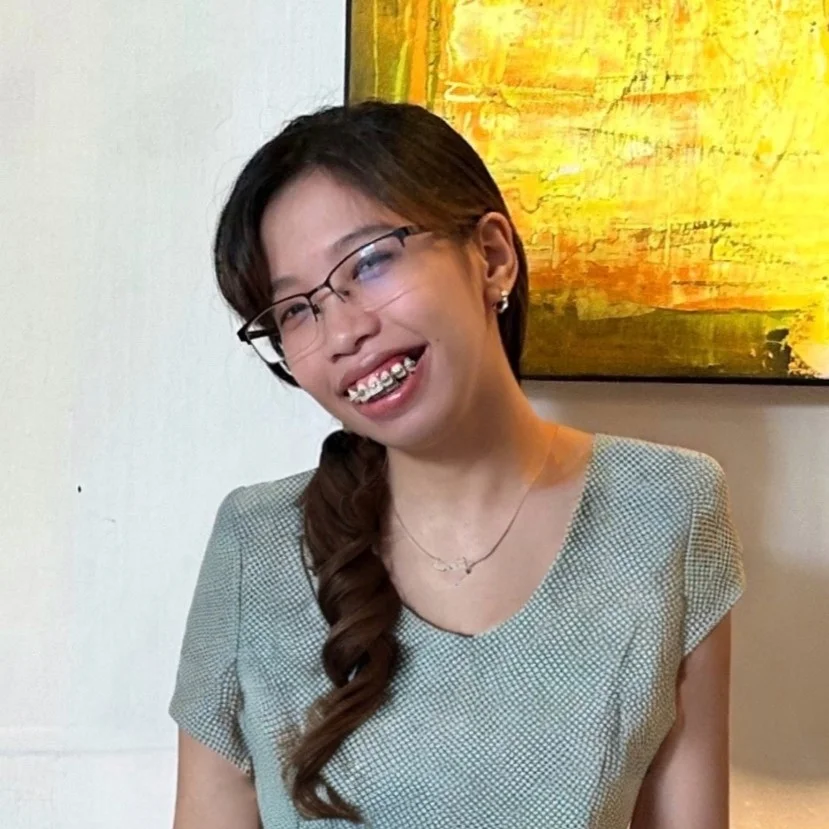 April is a proficient content writer with a knack for research and communication. With a keen eye fo... | See full bio
Buying payroll software in the UK can be an uphill task.
A simple Google search will bring forth hundreds of options.
So how do you pick the right one?
I did comprehensive research to find some of the best solutions in the market today.
In this article you'll find:
The methodology that helped me settle on the best payroll software
A thorough evaluation of the top 9 picks
A definition of payroll software
Reasons why people buy payroll software
A comprehensive buyer's guide to help you choose a solution that will work for you.
Answers to your frequently asked questions
My methodology
There are the steps I took to help me sift through the mountain of possible options. Each step shortened my lists further until I got the best payroll software in the UK.
I thoroughly analyzed 30+ solutions and eliminated the ones that didn't have essential payroll features.
Next, I created accounts from the remaining software' websites and tested the features to see if they worked as well as advertised.
I also checked out some user reviews. I needed to see what current and previous users' experience with the software was.
Lastly, I asked myself a couple of questions that would be important to any buyer.
Will the software give me value for my hard-earned pounds?
Do the platforms have all the essential features (RTI, file logs, HMRC compliance, holiday configuration, pension management, or reporting) amongst others?
Is the software user-friendly?
Does the company have a responsive customer service team?
Let's look under the bonnet.
Read More
Need Expert Help Finding the Right Payroll Management Software in the UK?
We've partnered with the software comparison portal Crozdesk.com to help you find the right solution. Our partnership gives you free access to their tailored software selection advice and community negotiated discounts, taking the hassle out of the research process.
It takes just a minute to submit your requirements, and they will give you a call at no cost or commitment. You'll get custom product shortlists covering the top solutions that best fit your specific needs from their team of software experts (via phone or email), and they can even connect you to your choice of the selected vendors. To get started, please submit the form below:
What Is Payroll Software?
Payroll in the UK software is a system or program that streamlines various processes to make staff payments. It automates some functions like payment calculation, enrolment to pension schemes, RTI submissions, or making direct deposits.
Benefits of Payroll Software
There are advantages to implementing payroll software in your organization. Some of the benefits include:
Saving time with quick calculations
Manual calculations of payroll are time-consuming because you have to manually track time, work out tax deductions, overtime, pension, and so many other things.
These systems automate most tasks, saving your time or that of your managers, which you can otherwise channel to other areas of your business.
Helps you stay in compliance with UK tax and payroll laws
Not submitting VAT or PAYE data to HMRC can lead to hefty penalties. Most online payroll software in the UK file data directly to the organization, saving you the headache.
The platforms also stay up to date with the latest tax regulations which change frequently. You don't have to lift a finger if you have the right payroll software to help you stay on top of your game.
Helps with accuracy
Since the software calculates payments automatically, there are no chances of human error. Bear in mind that mistakes in your payroll data can lead to fines and taxes from the government.
Beneficial to employees
Think about it:
Your payroll software providers in the UK can calculate payroll faster while eliminating human errors.
The end result is that your staff will always receive their payments on time.
What To Consider When Choosing Payroll Software
This simple guide will help you select the best payroll solution to suit your business's needs.
Price
Pricing is a vital factor to consider with any purchase. The solution that you pick should depend on your budget.
Some solutions like HMRC Basic PAYE Tools are free of charge but limited in features. Others like KashFlow or Sage Business Cloud Payroll are affordable. Others like IRIS might be a little pricier but have more features.
Discounts
Discounts can help cushion your operating costs, especially if you're just starting out. Some platforms need 100% of the payment upfront, while others will charge a percentage of the total costs.
Let me elaborate on that:
Some payroll solutions like Intuit give you a 50% discount for the first three months. Others like Sage Business Cloud Payroll, offer 100% discount for three months once you subscribe to a paid plan.
Functionalities
The tasks that you intend your payroll tool to perform should be one of the most important things to guide you on choosing the right one.
For instance, some software like HMRC Basic PAYE tools is limited in functionalities. This software doesn't have features like automatic pension enrolment or payslips. Others like Sage Payroll, Xero, or KashFlow have this and all the features that you need.
HMRC compliance
It's paramount that businesses submit their tax information to HMRC. If you fail to do so, you could end up facing penalties from the government. Go for software with inbuilt HMRC payroll tools that will carry out the task automatically, rather than those that will require you to do it manually.
Trial period
It's best to pick solutions that give you a free trial period to enable you to experiment with their features. Note that some software like Xero or BrightPay has more extended trial periods; 30 and 60 days, respectively. Others like KashFlow give you 14 days.
Number of staff
Go for solutions that allow you to pay the number of staff that you have.
Some platforms have a cap on the number of staff that you can pay through them, while others don't.
Therefore:
If you have 50 employees, there's no point subscribing to a payroll tool that can only allow you to pay three.
For example, HMRC Basic PAYE Tools has staff limitations (maximum of nine). Others like SAGE can handle up to 25 staff, while some like IRIS can handle upwards of 10000 employees.
Business type
The industry that you're in is yet another determinant of what to pick.
Some payroll software like IRIS are flexible and can handle payroll for organizations in any industry. Although solutions like Intuit are also versatile industry-wise, each of their plans has CIS, making it suitable for construction companies.
Wrap Up
Payroll software for any UK business offers a lot of advantages. With the platforms, you stay compliant, save on time and money, eliminate human errors, and pay your employees on time.
Before you buy any payroll solution, it's paramount that you pick one that's best for your company. Our smart guide will help you choose one that's suitable for your business.
FAQ.
---
What is the easiest payroll software to use?
The easiest software to use is KashFlow Payroll.
What is the best free payroll system for small business UK?
The best small business payroll software in the UK that's free is IRIS Payroll Basics and HMRC Basic PAYE Tools. IRIS Payroll Basics has more features such as automatic pension enrolment and payslip function compared to Basic Tools.
What is the most used accounting software in the UK?
The most used accounting software in the UK is Xero.
Which payroll software is best?
The best payroll platform is the one that suits your business needs. Our top nine solutions are as follows:
Sage Business Cloud Payroll
KashFlow Payroll
Intuit Payroll
Xero Payroll
HMRC Basic PAYE Tools
IRIS Payroll
FreeAgent
MoneySoft
BrightPay
What is the best free payroll software?
The best free payroll software is IRIS Payroll Basics because it has features like automatic enrolment and payslips.
How do I do my own payroll UK?
The following are steps to doing your payroll.
Register with HMRC
Choose suitable payroll software for your UK business
Set the relevant tasks to automatic processes
Give HMRC details regarding your employees
Foresee the records before payday
Make the necessary payments to HMRC and National Insurance payments that you owe.
Dejan Cvetnarevic
With a degree in English Language and Literature and immense love for tech, Dejan's unique blend of technical acumen and literary prowess. His commitment to delivering quality content and his ability to immerse readers in the captivating worlds of gaming made him a valuable contributor to TechJury team during Feb 2021 to Oct 2022. Through his contributions, Dejan continues to share his knowledge and passion, bridging the gap between technology and the immersive realms of fantasy and sci-fi by writing articles like this : https://techjury.net/blog/can-you-play-ds-games-on-switch/ https://techjury.net/reviews/phonerescue-review/ https://techjury.net/blog/how-to-recover-permanently-deleted-photos-on-iphone/ https://techjury.net/blog/can-you-play-ds-games-on-switch/
Leave your comment
Your email address will not be published.
You may also be interested in:
10 Remote Desktop Softwares for Uk in 2023