About Us
Hey Reader, Welcome to TechJury.net!
We are a tech blog aspiring to be the universal language of technology for everyone, everywhere. Our mission is to demystify the tech world, making it accurate, accessible, and comprehensible to all, regardless of expertise level.
At this moment, our special emphasis lies in safeguarding your digital life. In this age of increasing cyber threats, knowledge is power. We strive to equip you with the insights and tools to navigate cyberspace safely and confidently.
How Do We Do That?
To start, we got you covered with the best actionable guides and tips from experts in online security, privacy, automation, software development, and more.
At TechJury, we know the importance of experts providing guidance and actionable tips to our readers. To make sure our readers receive the best possible guidance, we concentrate our efforts on categories where we have enough expertise. This includes online security, privacy, automation, and selected gadgets we use and love.
Before delving into new tech fields, we proactively hire relevant experts months in advance to ensure that we have the necessary knowledge and insights to offer our readers.
On top of that, we have a special expert peer review system designed to enhance our content's accuracy and factual correctness further.
We Also Make Our Content Accessible And Comprehensible
We understand that the world of technology can be overwhelming, especially for beginners and non-techie people. So, we strive to make our content.
as simple as possible -

we break down complex concepts into easy-to-understand explanations so everyone can benefit from our research and content curation.

as comprehensive as possible -

so you don't have to juggle multiple resources to get a complete picture of a topic or an idea.

as informative and insightful as possible -

so you can avoid the fluff on the internet and access easy-to-implement best-case scenarios and actionable guides and tips.

as consumable as possible -

so you are not bored and can save time while understanding the subject in as little time as possible.
What else do we do differently for our readers?
At TechJury, we are always working towards improving and refining our content to incline with changing industry trends and meet our readers' evolving needs.
Also, in our commitment to deliver the most relevant and up-to-date content, we actively remove outdated or irrelevant articles.
YES! We DELETE Our Content
We accept that content can be outdated, and we firmly believe that content decay is unsuitable for readers who trust and subscribe to our blog and for our blog that is set its eyes on becoming a platform for everyone to discuss tech. In 2023, we established rules to address old and decayed content meticulously. This process involves deleting irrelevant and out-of-the-trend articles and updating old articles that need new data.
We continuously update and refresh our content to make techjury.net a blog with up-to-date, relevant information. Our dedication to removing outdated content shows our commitment to the quality and value we provide to our readers.
Our Timeline
In 2018, TechJury was started by four tech enthusiasts who shared a passion for observing and analyzing tech trends. The immediate positive response from search engines fueled our motivation to take things to the next level.
2019 - New Team, Added Enthusiasm
As a result of the instant love from our readers, in 2019, we took a step forward by establishing our office in Sofia, Bulgaria. This move allowed us to gather a diverse team of experts, each specialized in different tech fields.
Among our ranks, we were fortunate to have web servers and hosting experts with valuable industry experience, a skilled data analytics professional with a knack for writing, and a team responsible for managing and processing content from a talented pool of expert contributors across various technology domains.
The number of Satisfied Readers: 658,805
2020: A Year of Calm, Stability, and Creativity
Amid the ever-changing tech landscape, 2020 brought a sense of calm and stability to TechJury. It was a year when everything fell into place, and we took a significant step forward to bring our blog even closer to our valued readers.
To provide a seamless and efficient user experience, we undertook a thorough revamp of our blog's layout. The new design was carefully crafted to ensure that our readers could extract the maximum value from our content in the shortest possible time. We understood the importance of optimizing the user journey and wanted to make it as effortless as possible for our audience to access the information they sought.
In 2020, We also decided to include some special steps in our writing and editing processes to enhance the skimmability and scannability of our posts while maintaining our commitment to quality. (it has been and still is our top priority)
The number of Satisfied Readers: 991,031


2021 - The New Goal
In 2021, we faced financial setbacks due to a cyber security attack on a crypto exchange. This event led us to focus on educating people about cyber threats and ways to mitigate risks. To spearhead this new direction, we recruited a cyber security enthusiast with industry experience who managed a team of enthusiastic contributing bloggers in the field.
The number of Satisfied Readers: 1,919,633
2022 - The Year of Plateau
Despite our dedication to expert-led, well-researched content and our desire to reach more readers, we found ourselves in a plateau from mid-2021 to the end of 2022. Determined to overcome this challenge, we decided to revamp the entire site and thoroughly reevaluate every piece of information we published.
The number of Satisfied Readers: 4,158,803
2023 - Back to Glory
The founder took it upon themselves to ensure that TechJury receives the recognition and love it deserves from its readers. With the support of a team comprising internet security, web development, cloud computing, and networking professionals, we have successfully steered TechJury back on track to becoming a highly esteemed resource in the tech industry.
Now, equipped with a renewed vision and strengthened expertise, TechJury is poised to provide unparalleled insights, comprehensive guides, and valuable resources to empower and educate our readers.
We are committed to delivering top-notch content while staying at the forefront of the rapidly evolving tech landscape. Welcome to the new and improved TechJury, where knowledge and passion unite to shape the future of technology!
The number of Satisfied Readers From Jan 2023 - Jul 2023: 5,970,231
Our Team
Muninder Adavelli
Digital Growth Strategist
Muninder Adavelli is a core team member and Digital Growth Strategist at Techjury. With a strong background in marketing and a deep understanding of technology's role in digital marketing, he brings immense value to the TechJury team.
Raj Vardhman
Chief Strategist, Techjury | Project Engineer, WP-Stack
Raj Vardhman is a tech expert and the Chief Tech Strategist at TechJury.net, where he leads the research-driven analysis and testing of various technology products and services. Raj has extensive tech industry experience and contributed to various software, cybersecurity, and artificial intelligence publications. With his insights and expertise in emerging technologies, Raj aims to help businesses and individuals make informed decisions regarding utilizing technology. When he's not working, he enjoys reading about the latest tech advancements and spending time with his family.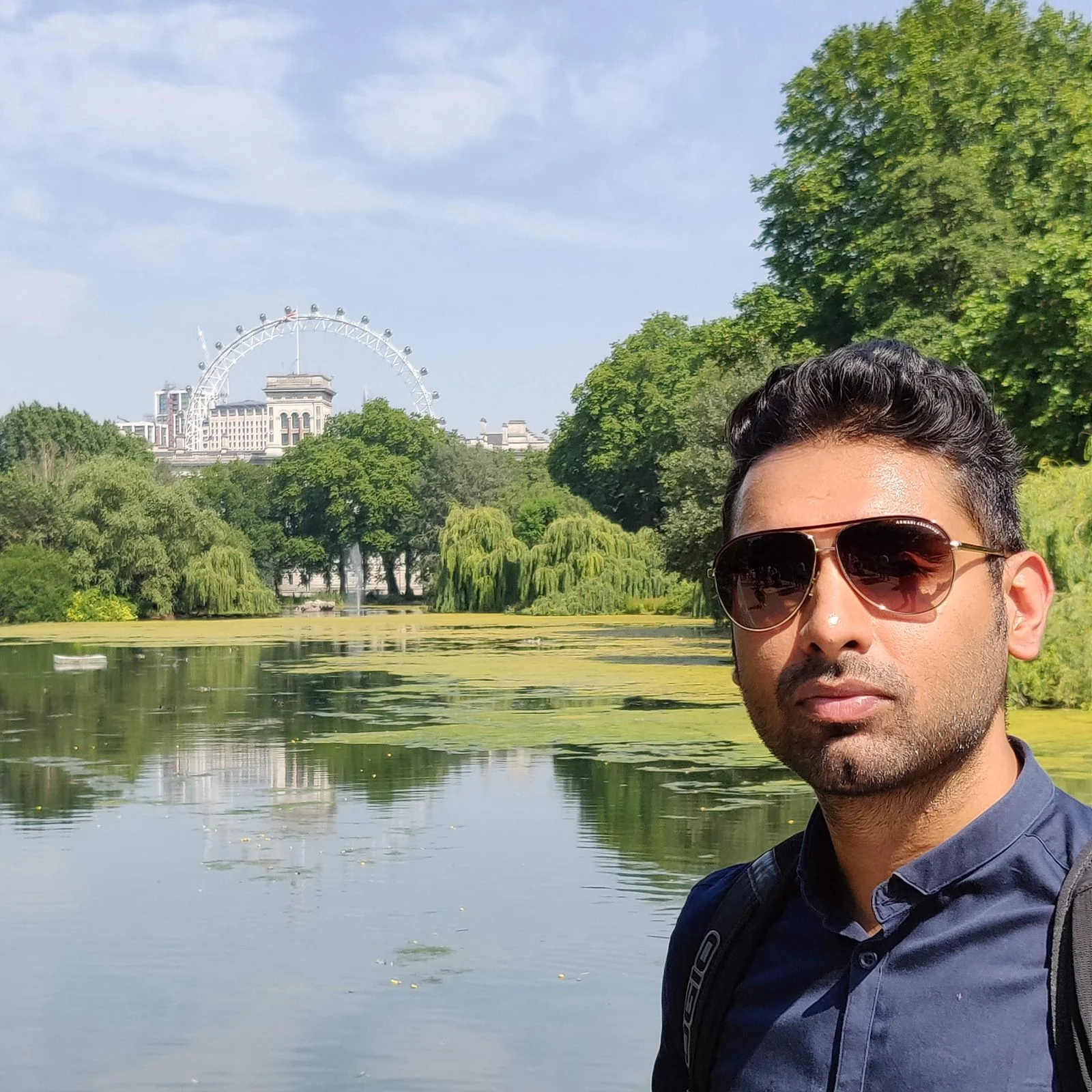 Aditya Rayaprolu
Technology Architect | McKinsey & Company
Aditya is an Azure DevOps and Infrastructure Virtualization Architect with experience in automation, infrastructure management, and designing and implementing virtualization solutions. His expertise encompasses both on-premise and cloud-based systems. Aditya's articles on TechJury serve as a reliable resource for individuals and organizations looking to harness the power of cloud computing, embrace automation, and leverage infrastructure-as-code practices.
Harsha Kiran is the founder and innovator of Techjury.net. He started it as a personal passion project in 2019 to share expertise in internet marketing and experiences with gadgets and it soon turned into a full-scale tech blog with specialization in security, privacy, web dev, and cloud computing.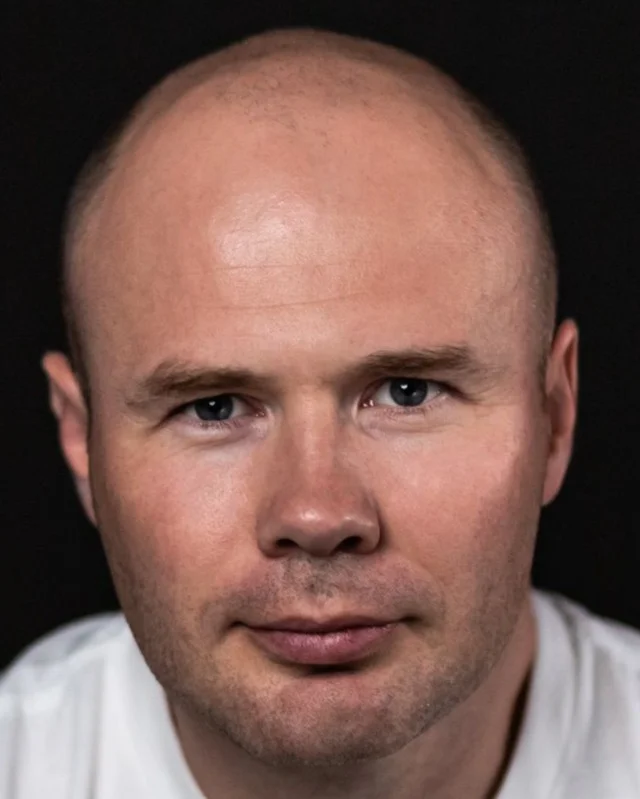 Artem Minaev
Management Consultant
Artem is a management consultant with a strong background in marketing and branding. As a valuable member of the core team at TechJury.net, he holds the position of Chief Growth Officer, leveraging his expertise to drive the growth and success of the website.
Florence is a dedicated wordsmith on a mission to make technology-related topics easy-to-understand. With her sharp editing skills and knack for crafting engaging content, she effortlessly breaks down complex tech concepts into bite-sized, relatable pieces.
Jalluri Sirisha
Computer Networks Expert, VPN Expert
Sirisha is a networking enthusiast with a bachelor's degree in computer science and engineering. She has developed a keen interest in Virtual Private Networks (VPNs) and has gone the extra mile to gain firsthand experience and knowledge.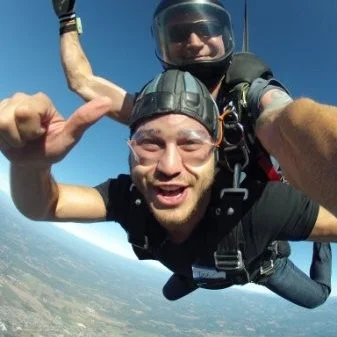 Josh Wardini is our AI and automation guy. He started his internet journey in sales and marketing, ultimately becoming a thriving tech entrepreneur. founder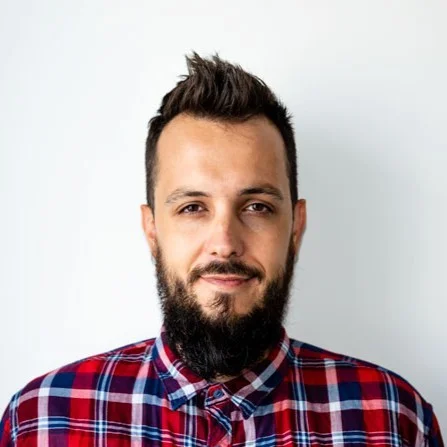 Dejan Kvrgic
Freelance Copywriting
Dejan Kvrgic, a tech enthusiast and holistic marketing strategist, brings a unique blend of skills to TechJury. As the founder of Procontent Services, a company known for its meticulous approach to content creation and SEO.