10 Best App Development Companies in UK for 2023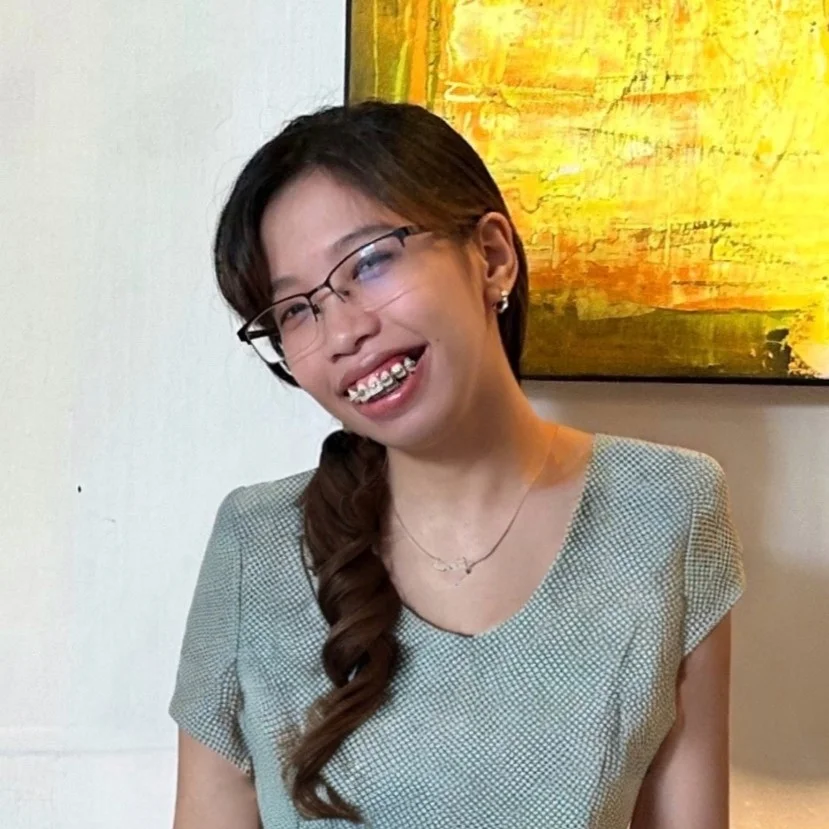 April is a proficient content writer with a knack for research and communication. With a keen eye fo... | See full bio
In 2022, consumers expect brands to provide mobile access, but this takes more than simply cloning your website. What if you want an app to form the basis of your business?
Today we look at app development companies in the UK, so you can find the best solution for your new idea or existing business.
We found the 10 best app developers in the UK and reviewed each of them based on:
Key features

Ease of use

Support

Pricing

And other relevant information
Let's get started!
Read More
How To Choose the Right App Development Company in the UK?
Choosing the best app developers in the UK isn't just a case of forking out for the priciest or most well-known. You must consider your own needs. Here's what to look out for:
The Portfolio
If the company doesn't proudly feature its past clients, then it may have something to hide. This doesn't mean its claim to fame has to be inventing the entire app stack for McDonald's. However, make sure to look out for case studies of similar businesses to your own.
If the apps it makes are available in app stores and are well-rated by users, it's a good sign.
Size and Recognition
There are small developers that do a good job and newcomers that haven't had their success recognised. However, to be on the safe side, aim to hire a company with lots of staff and public praise. One trick is to check their apps on app stores or third-party sites for ratings. This goes for consumers but also those that hired the developer itself.
Price and Rates
There are no set prices for a high-quality app developer company, but hourly rates are common and available online. Good app development is a bespoke process tailored to your needs. Ultimate pricing will reflect that. However, you should be able to receive a no commitment quote after an initial consultation.
It's also common to be presented with a price range for average projects previously completed, so you have a rough idea of how much it would cost.
Factors include feature complexity, cross-platform support, onboarding, ongoing maintenance costs, and other extras like marketing and analytics.
Typically, you'll be spending in the mid-tens of thousands at a minimum. App development cost for UK clients isn't vastly different from what you'll get in the United States. In fact, many companies operate internationally.
Collaboration and Strategy
No UK app builders worth their salt will take an idea and then disappear until it's complete. That's a sure-fire way to get a terrible product.
The process should start with a consultation and ongoing communication. While every company has its own process, often cloaked in jargon, it should involve evaluating your idea and explaining how that might look in reality.
There should be checks and balances with regular room for feedback and refinements.
Platforms
When most people think of apps, they probably think of mobile. However, apps are now synonymous with computer software, especially web-based or cloud-based services. I.e., websites that perform a function and aren't just static pages.
Before you hire an app developer in the UK, check what platforms they serve. Android, iOS, and web are the most common. The latter might range from standard web design to advanced web apps and web software as a service. But what about lesser used OSes like Windows phone or emerging technologies like Blockchain DApps or augmented reality?
Moreover, do you need a hybrid or cross-platform solution? Do you want your app on every platform or simply integration with your current IT infrastructure?
After Launch Support
All top app developers provide some kind of ongoing support. If you don't have the expertise within your company, even the most stable app will go wrong, become outdated for the business, or lag behind OS updates.
You need a developer that's willing to provide maintenance, updates, and changes at a reasonable rate.
Genuine Interest
Unless you're in a hurry, it's always wise to shop around. Not just to compare prices and services but to also gauge enthusiasm. You'll have a much better experience with a developer that shows a keen interest in your app idea and business as a whole. Those that seem to be working from the salesman's angle might not provide the best results.
Must-Ask Questions for the App Development Company Before You Sign the Contract
Before choosing from our list of app development companies in the UK, here are some of the things you can ask to tease out the above points and learn more about the service:
What is your Experience?
Even if an app maker looks good on paper, it's always worth posing a few questions to gauge staff expertise. That's especially true if the website isn't forthcoming.
What apps has it previously made, and are they available on app stores to look at? Are there references from past clients, and can you verify them?
Why do I need these Features?
It's one thing to be told that you need a cross-platform app with X features. However, it wouldn't be the first time a company has oversold to make more money. So, if the developer says you need an Android and an iOS app, be sure to ask why!
If the answer doesn't make sense to you, then you probably don't need it.
What does it Cost?
An initial quote is always an estimate. Remember to ask about the costs of each individual service, hourly rates, and any extras. You should also ask what the developer needs from you to give an accurate quote and what happens if the timescale is exceeded.
What is your Turnaround Time?
App development services take anywhere from a few months to over a year for a launchable product. In the beginning stages, you should be given an estimated turnaround time. Once goals are set and a plan is in place, you must also ask how long it'll take to reach each milestone.
What if I don't like something?
Before signing on the dotted line, make sure to ask about the developer's policy on tweaks and changes. You're well within your rights to expect flexibility as long as the changes fall within your agreed goals. It's supposed to be a collaborative process.
Who Owns the Code?
You'll always own the completed app, but it's not unheard of for the developer to own the source code that developed it. In other words, it might be a breach of terms if you take the app and give it to somebody else to tweak.
In most cases, the developer may only own the programming code until the final payment is made. I.e., you can't take a partially completed app elsewhere to finish.
Do you provide Bug Fixing?
Even a top app developer is going to leave minor bugs. That's just the nature of developing technology. The real question to ask is, will the company fix those bugs, and is there a set debugging period?
Do you provide Ongoing Support?
No matter what platform your app is on, the underlying operating system is going to evolve over time. Therefore, an important question to ask is whether the company provides ongoing support and maintenance, for how long, and at what cost.
Failure to keep your app up to date will eventually hit your bottom line.
What do I need to Provide?
Developing an app is a two-way street. You must provide enough information for the developers to carry out adequate work. Most app makers have a basic checklist of what they need from you, but it's worth asking what else you can offer to ensure things run smoothly.
A lack of input and feedback from you can result in shoddy work and disappointment from all sides.
Wrap Up
Today we evaluated the leading app developers UK businesses are clambering for in 2022. Whether you need mobile, web development, or a whole digital suite, our reviews and guides will point you in the right direction.
We hope you now have the knowledge to pick the best app development service to take your business to the next level or get your startup off the ground.
How much does an app cost to build in the UK?
The price to hire an app developer in the UK depends entirely on your requirements. It can range from a few thousand for a basic app to hundreds of thousands for a complex app for a large corporate brand. Some can even reach millions.
Fortunately, most developers also use an average hourly rate to give you a better idea of how much your app will cost.
Which is the top mobile app development company in the UK?
In terms of high-quality service with good pricing and support, our pick for the UK's top app developer for mobile is The Distance App Developers. Its focus has always been mobile, and this has resulted in superior apps.
Which is the best app development company?
After analysing many app development companies UK brands rely on, our pick for large enterprises is hedgehog lab. At the midmarket, we advise looking at Zudu, while Tapptitude is excellent for startups.
How much do app development companies charge?
Top app developers charge in the range of £40 to over £100 an hour. Average project costs from start to finish range from roughly £10,000 to hundreds of thousands. This is based on man hours and the complexity of the app.
Raj Vardhman
Raj Vardhman is a tech expert and the Chief Tech Strategist at TechJury.net, where he leads the research-driven analysis and testing of various technology products and services. Raj has extensive tech industry experience and contributed to various software, cybersecurity, and artificial intelligence publications. With his insights and expertise in emerging technologies, Raj aims to help businesses and individuals make informed decisions regarding utilizing technology. When he's not working, he enjoys reading about the latest tech advancements and spending time with his family.
Leave your comment
Your email address will not be published.