-> Published on: 13-06-2023
How To Find Fast Proxy Servers To Speed Up Your Internet?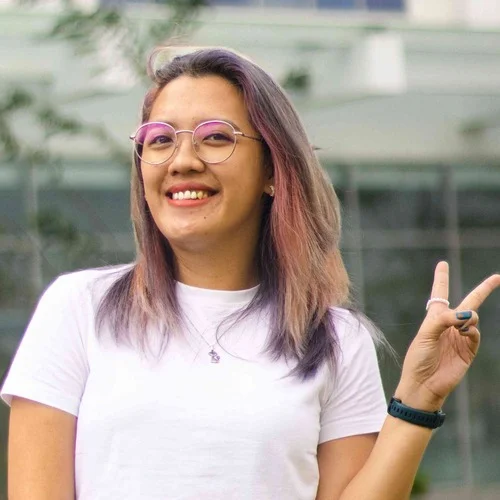 Girlie Defensor
Joined June 2023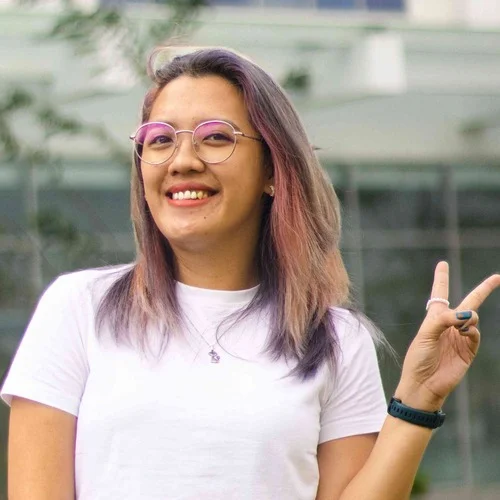 Girlie is an accomplished writer with an interest in technology and literature. With years of experi... | See full bio
How often do you find that certain websites load really slowly on your device? It is possible that the website is based on a server too far from your actual location.
Your ISP might also be deliberately throttling your internet speed due to heavy traffic, non-net-neutral ISP, data limit, and unnatural bandwidth.
Typically, 47% of Internet users do not wait for over 2 seconds for a website to load. If a specific site involves an important task, then finding a way to speed up your browsing is crucial.
In these cases, you will need a proxy server to speed up your connection. Continue reading to find out how to find proxies for faster browsing.
Finding Fast Proxy Servers For Faster Browsing
Proxies are not that hard to come by. A simple Google search will give you multiple options from many websites—paid and free proxies alike.
What is the Best Proxy Server?

Best for: Best overall

Smartproxy
Smartproxy is a top-rated proxy provider trusted by many. Its 40 million+ proxies from 195+ locations help bypass CAPTCHAs, geo-blocks, and IP bans. It offers a free trial and has a high rating of 4.7 on Trustpilot with 89% 5-star ratings, making it one of the best in the industry.
Visit Website
However, what you need are fast proxies. Not all proxies are the same, and not all will work for your unique use case. It is important to know what you are looking for.
Factors To Consider When Choosing A Proxy
You are not completely in the dark about finding the right proxy server. There are factors that you should consider. Here are the most important ones:
Proxy Server Location
Proxy servers reroute internet traffic. It can affect the browsing speed of some websites. Your connection can slow down if the sites are hosted on a web server that is too far from the proxy server.
If your default IP location is far from the web server hosting the target site, it would be better if you connected to a "bouncer" proxy.
The proxy server does not necessarily need to be near the target web server's location. However, it does enhance the connection. Here is an illustration:
You should select a proxy server provider with several server locations to choose from. This should resolve the issue of having fast internet but getting high pings on some websites or online services.
Shared Or Dedicated Proxies
Sharing a proxy IP with anyone also means sharing its bandwidth capabilities. Shared proxies often have thousands of users, resulting in a congested network and slower speeds. This is always the case with free or public proxies.
On the other hand, you can get a dedicated proxy that is exclusive to you. There are also semi-dedicated proxies available that have 3-5 users.
Check the proxy providers' offers to see if they include dedicated or private proxies.
Do you know how to use Proxy servers in Nigeria?

A thread 🧵

— Chiedu Okpala (@chey9ja) February 21, 2023
Residential Or Data Center Proxies
Data centers are not associated with any ISP and often have state-of-the-art infrastructure. Residential proxies come from IPs distributed by ISPs to represent actual devices.
Proxies hosted in data centers are generally faster than residential proxies. If you are more concerned about speed than better anonymity, data center proxies are the best option for you.
Fastest Proxy Servers To Get In 2023
The best proxies for improving connection speed will often be the paid ones. Free proxies are often congested with thousands of users and may also come with security issues.
Taking into consideration all the factors listed above, here is a list of highly-recommended proxy server providers:
1. SmartProxy
Price: $7.5/month – 3 dedicated IPs
Key Features:
IP replacement option
Unlimited data
400K IPs in the US alone
99.99% uptime
Location targeting
SmartProxy is a great source of dedicated data center proxies. The starter plan of $7.5 can already give you three dedicated IPs and unlimited data traffic. You also have the option to replace your IPs if they are blocked on certain websites.
The site also offers rotating proxies for scraping and residential proxy solutions.
🔓 Security Note: If you're using free proxy servers, beware of the consequences that come with it. You should avoid using free proxy servers for the following reasons:
Lack of encryption
Potential traffic tracking
Malware-ridden ads
Poor connection issues
Potential cookie theft
2. Proxy Seller
Price: $2.14/month – 1 US IP (prices vary by location)
Key Features:
Unlimited bandwidth
Location targeting
Use case specification
400 networks and 800 subnets worldwide
The good thing about Proxy Seller is that you can select a specific use case. A dedicated proxy will be given to you based on that. They are also offering proxies for mobile devices.
3. MyPrivateProxy
Price: $2.49/month – 1 IP (prices vary based on the number of IPs)
Key Features:
Locations in 16 major cities in the US and 8 European locations
24/7 customer support
Specific use case dedicated proxies
Proxies from MyPrivateProxy are known for being fast and secure. This proxy service provider has been in business for 10 years.
It continues to compete with other providers in terms of speed and reliability. MyPrivateProxy mainly operates in North America and Europe.
4. HighProxy
Price: $2.07/month – 1 IP
Key Features:
Unlimited bandwidth
Location targeting
Monthly randomized IP
You can choose between HighProxy's dedicated proxies for social media, sneakers, and classified ads or private proxies for general use.
They have data centers in North America, Europe, and Asia. You will have lots of fast locations to choose from.
5. InstantProxy
Price: $10 – 10 IPs
Key Features:
Locations in the US, Canada, UK, and Asia
Cheap proxies
Proxy tests before paying
InstantProxy is the cheapest option on this list. It offers 10 private IPs for only $10 a month. They will also let you test the proxies on your target sites before you purchase anything.
Wrap Up
Aside from circumventing IP blocks and geo-restrictions, proxies can also help improve connection speeds on certain sites and online services.
However, choosing the right proxy server for faster speeds should not be taken lightly. Take into consideration the factors and recommendations given above before choosing which proxy to get.
FAQs.
---
What is the largest proxy network?
Oxylabs has the largest proxy network, with 100 million residential IPs in 195 countries.
It is the speed of the proxy relative to your base internet speed (according to your ISP plan). You can run a proxy speed test while connected to it. Actual performance is still relative to the site you are visiting.
Smart DNS does not add encryption to your traffic, so there will be no noticeable change in your speed. This means that Smart DNS can be as fast as your base internet connection speed provided by your ISP.
Leave your comment
Your email address will not be published.
You may also be interested in.