You may need to find out who is in a photo for many reasons. Sometimes, you need to check if the person who just sent you a friend request is a real person or if that person is using a fake profile photo.
Alternatively, maybe you are trying to check out the person who invited you on a date and want to be sure that it's not some crazy person.
The good thing is there are several free or paid, easy-to-complex methods in today's technological advancements. Technology like reverse image search allows you to search using a picture instead of text or keywords.
In this article, you'll explore reverse image lookup tools by using a picture when finding out someone's name.
Reverse Image Search
Unlike reverse phone lookup, which uses phone numbers, reverse image search is a content-based search technique that allows you to use an image as a form of query.
A reverse image search can be quite handy when you are trying to find more information about someone.
For example, when you are trying to find an email address for someone, and it's not mentioned on one social profile, it could be on another website.
Many people use the same profile photo on various social sites, so a reverse image search is a handy trick to find other social media profiles.
These search results can be articles, public posts, social media profiles, and other information in the database.
Finding Someone's Name Using Pictures
There are reverse image lookup tools that you can use when looking for someone using their photo.
One of these tools is Social Catfish. It's a website that you can use to search for people and verify professionals.
Their features include identifying someone's identity using an image of theirs.
Here are the steps on how to use Social Catfish:
Step 1: Go to their website
Step 2: Click on "Image," then click the white search bar to upload an image
Step 3: Choose and click the person's image, then click "Open"
Step 4: Wait for the results and when it's ready, click on "Yes, I understand"
Step 5: Login or sign up to access the full report of your image query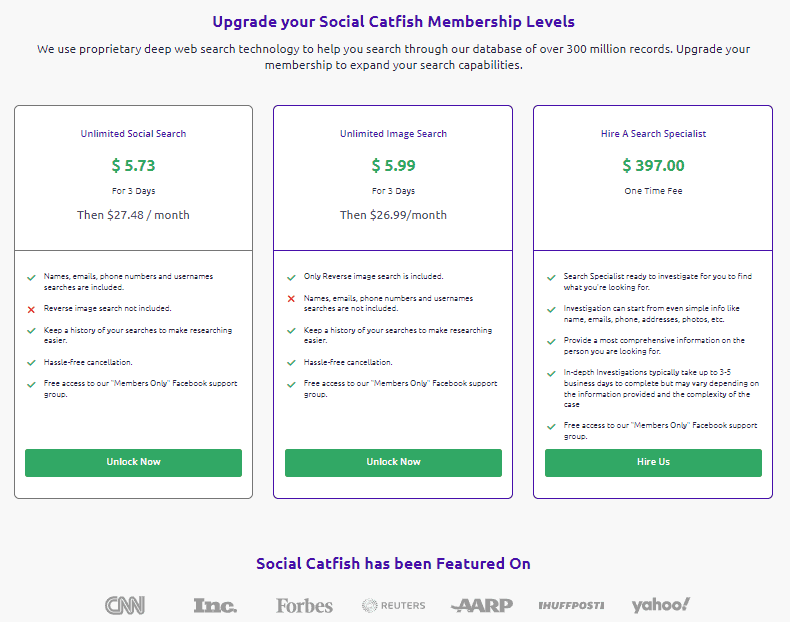 You may subscribe at the end of the search or you can also do this before starting your search.
Possible results show similar or exact people records in your uploaded image. These records may include:
Full name
Address
Contact details
Social media accounts
Dating profiles
Businesses
Criminal records
Other public records
You can review the results and see if the information you need is included in the report. If this method doesn't work, you can always try other reverse image search tools.
List of Other Free Reverse Tools
There are many reverse image lookup tools in the market to cater to their customer's needs and wants. Here are some options if you need to try other reverse image lookup tools besides Social Catfish.
TinEye
TinEye is a website that is free to use and offers a wide range of results.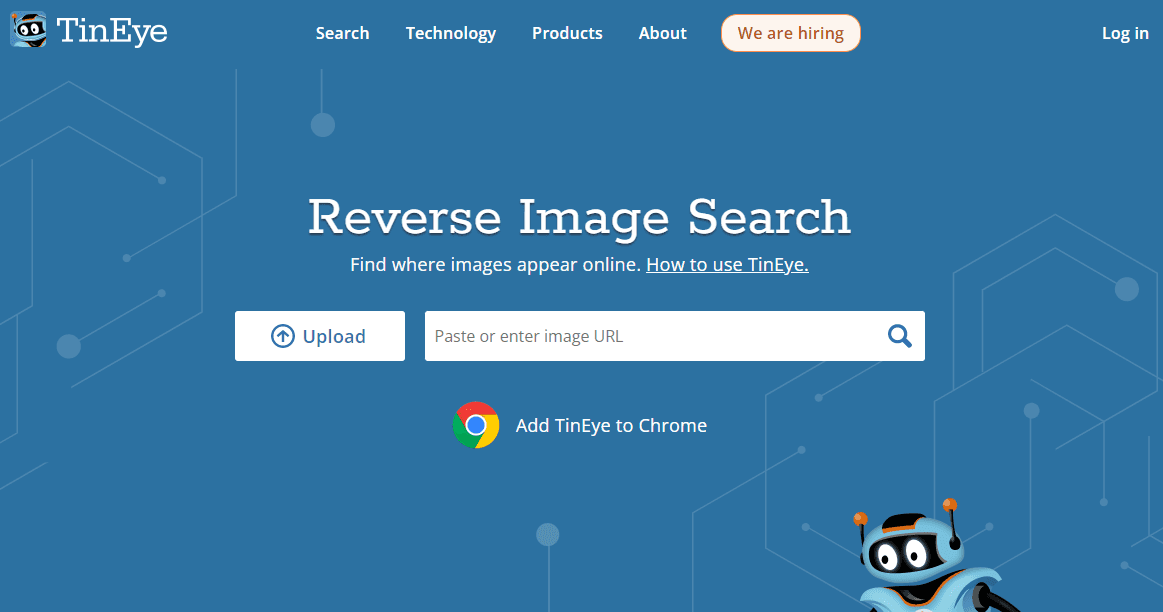 There are two ways to use this website's image reverse feature: uploading a photo or pasting a link.
To use TinEye's search, follow these steps:
Step 1: Go to TinEye's website
Step 2: Click "Upload"
Step 3: Choose the person's photo, then click "Open"
Step 4: Wait for the results
If you want to use a URL link, here are the steps to do it:
Step 1: Go to TinEye's website
Step 2: Copy the link to the person's photo
Step 3: Paste the link to the search bar net to "Upload"
Step 4: Click the magnifying glass icon
Step 5: Wait for the results
The results may show you dozens to hundreds of links and images related to the one you uploaded.
In this way, a person's name can appear on one of the links. You'll have a basis to search or confirm someone's identity from there.
PimEye
PimEye is a face search engine. You can upload or take a photo using your device's camera on the website.
To search for someone on the website, see the steps below:
Step 1: Go to PimEye's website
Step 2: Click on the camera icon
Step 3: Allow the website to use the camera
Step 4: Let the website process the photo
PimEye gives you results showing different links, articles, and posts that have used similar or exact photos of what you uploaded.
You can also apply a few search filters to help narrow down results. You may want to subscribe to their website for full access to the report.
Google Image Search
Google offers services like news, videos, and text search. Another service it provides is searching by using images. These are the steps to use this tool:
Step 1: Go to the website or upon opening the Google search engine
Step 2: Click on the camera icon
Step 3: Drag an image, upload a photo, or paste an image link
Step 4: Wait for the results
Unlike other search engines, Google Image Search will give you links focusing on the person's face and other subjects in the photo.
This can still be a great option since these results may still direct you to the person's identity.
Bing Visual Search
This tool is a product of Microsoft. Like Google, this can also be accessible from the search engine itself.
You can open your Microsoft Edge and click the letter B icon to access "Search by image."
You can also access Bing Image Search by going to the website.
To proceed in using this, here are the steps:
Step 1: Click on the lens icon
Step 2: Drag an image, upload an image, take a photo, or paste a URL link
Step 3: Wait for the results
Bing Visual Search would show you results like related links and images. The website will also offer suggestions on ideas around the image's concept.
An example is when you upload an image with a person who looks neat. The search engine would suggest something like "Grooming products for work."
The results of these reverse image lookup tools may help you confirm if someone is pretending to be another person.
There would also be times when names are easy to find. But it's important to note that words may not automatically appear on results.
Links to related images and articles can direct you toward the person's identity.
Conclusion
Recalling or verifying someone's identity doesn't have to be difficult. There are reverse image search tools that can help you. One example is Social Catfish.
Other free reverse tools can be helpful if you want to compare results from other sources. These tools are TinEye, PimEye, Yandex, Google Image Search, and Bing Visual Search. These tools don't store your images when they take one for searching.
FAQs.
---
Can you do a face search on Google?
Yes, it is possible to do a face search on Google using the Google Reverse Image Search.
Darko Jacimovic
With over six years of writing experience, Darko is a prolific writer in multiple industries including, but not limited to, technology, digital marketing, and finance. Acquiring a BA in English pushed him to pursue his lifelong dream to conquer the internet and take over the SERPs with high-quality content. Darko became an expert in technology the hard way—he broke a lot of computers and cellphones. Now, he tries to give back to the community by crafting some of the most popular tech guides and articles on the World Wide Web.
Leave your comment
Your email address will not be published.