How to Run a Background Check on a Tenant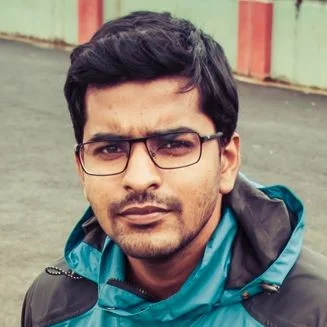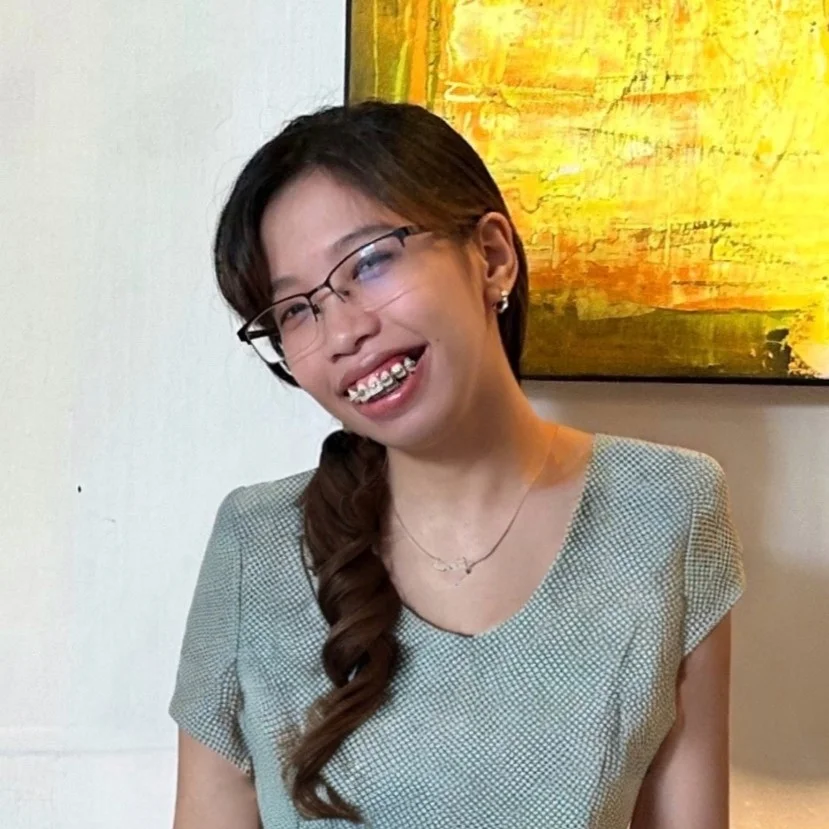 April is a proficient content writer with a knack for research and communication. With a keen eye fo... | See full bio
Landlords must be cautious when choosing the people they rent their properties to for two reasons.
(1) To protect your property from damages that may devalue your investment in the long term. Based on a survey by Different.com, 28% of property owners fear property damage in terms of leasing.
(2) To avoid the risk of evicting a tenant due to non-payment of rent or other issues.
To address these risks, landlords should ensure to acquire reliable data. A Google search may not give comprehensive and accurate background check results.
With the said purposes in mind, this article presents the components and steps of running a proper background check on a tenant.
Let's start.
Key Takeaways:
🔑 Some components of a background check are credit details and employment references. It also includes a history of eviction, credit, criminal, and rental.
🔑 Before running a background check, acquire the applicant's consent to avoid legal implications.
🔑 In choosing a check service, one must ensure they are FTC and FCRA certified.
🔑Check the applicant's employment, rental, and education references to get information not available on the reports.
Understanding Tenant Background Checks
Tenant background check is essential to the application process so that landlords can ensure the following:
Safety financial and social precautions
Minimize liabilities (liability protection)
Finding trustworthy tenants (reduce tenant turnover)
In the following section, discover the components that background check involves, like credit history, public records, etc.
Components Covered in Background Checks
Although no standard components exist for a tenant background check, essential information such as credit and criminal records always come first.
Other things, such as education and employment history, may be included, but their lawfulness in influencing the decision may differ in each locality.
Here are the most common components included in background checks:
1. Credit History
A credit report gives information about an applicant's financial management. It includes credit scores, outstanding debts, payment history, and other financial responsibilities.
2. Criminal History
Background checks can uncover pending charges or criminal convictions. Those criminal records may raise concerns about other tenants' or the property's safety.
Take into consideration the fair housing guidelines and additional guidance given by the Department of Housing and Urban Development (HUD) in making a decision based on criminal history.
3. Eviction History
The landlord would want to avoid the costly and lengthy process of evicting a tenant. To do this, they should check if the applicant has a history of eviction from past rentals.
4. Rental History
Checking a prospective tenant's rental history gives insight into their character and intentions. Past behaviors as a renter can reflect future actions helping landlords with their tenant decisions.
5. Education and Employment Background
Landlords can use these records to evaluate applicants' ability to pay rent and verify their employment and education. This component is beneficial for applicants who don't have a credit score yet.
6. Public Records
Some public records hold information that could give the landlord more idea about the applicant. These public records can be criminal records, news articles, accounts, etc.
7. Verification of Identity
Verifying the applicant's identity involves obtaining their full name, date of birth, and known nicknames. These details assist the landlord in cross-checking other information related to the applicant.
8. Government Watch List Status
If someone's name is on a government watch list, the government identifies them as a suspect in serious crimes. These crimes include terrorism, human trafficking, cybercrimes, drug trafficking, etc.
💡 Did You Know?
According to the Fair Housing Act, it is illegal to deny an applicant based on the following:
National origin
Color
Race
National origin
History of alcohol or drug abuse
Sex and gender
Disability
Religion
After knowing the components of a tenant background check, it's time to learn the steps to conduct it.
Steps on How to Run a Background Check on a Potential Tenant
Tenant background checks must follow appropriate processes based on the existing state and local laws.
| | |
| --- | --- |
| | Warning: Landlords can conduct tenant background checks using online screening services or checking public records. However, they should observe the state and federal laws to avoid violating the tenants' rights. |
The steps in this section ensure you're not missing anything while staying compliant with the existing regulations.
These steps are as follows:
Step 1: Review the Fair Credit Reporting Act (FCRA)
The Fair Credit Reporting Act (FCRA) manages how credit reporting agencies access, collect, use, and share consumer report data. FCRA protects consumer information from agencies like:
Medical information companies
Credit bureaus
Tenant screening services
Due to this, landlords must have a completed credit report authorization form from applicants before performing a credit check. If the applicant declines to sign the form, the landlord can deny them from renting.
Step 2: Obtain Written Consent from the Applicant
According to the FCRA, landlords must obtain written consent from an applicant before conducting a background check. A landlord can secure consent through the following options:
Include a section in the rental application form requesting the applicant's approval and signature.
Create a separate consent form that asks for their signature and permission.
☝ Pro Tip: Put your best foot forward when marketing a property. To do this, provide high-quality photos and well-written descriptions. These details will help you convince possible tenants to cooperate with the background check and speed up the process.
Step 3: Gather Necessary Information from the Potential Tenant
Find responsible tenants by acquiring their basic information that you can later verify. Below are the needed details from the applicant to conduct the background check:
Full name
Date of birth
Social Security Number (SSN)
Address
Contact information
Driver's license number and its state of issue
Previous landlords' or employers' references
Even the Credit Reporting Agencies (CRA) need to start on something. Basic information will be the basis of further inquiry.
Step 4: Choose a Background Check Service
Manually gathering information for a background check is out of the question. You may find the information you need online, but it may be inaccurate, or handling it may prove unlawful.
A background check service will help you streamline the screening process, saving you time and money. Here are the things that you should consider when choosing a background check service:
The type of information that you're looking for
If the Federal Trade Commission (FTC) has approved the background check service that you're choosing
The cost and turnaround of the background check services
Luckily, all this information is available online.
Reliable Background Check Services
If you don't know where to look, here are some of the most reliable background check services in the market:
First Advantage
This background-checking service has robust features making it one of the best in the market. Some of its features are:
It is compliant with FCRA
Human review process to ensure minimal to zero false positives
Access to information library
Has an ecosystem of complementary services
Daily updates of criminal records
You must talk to their sales team to know First Advantage's rates.
E-Renter
An easy way to do tenant background checks is through E-Renter. It claims to give you comprehensive reports and intelligent customer support. Its basic package includes identity verification and background checks.
Other features E-Renter offers are the following:
FCRA certified services
Provides regulations specific to states
The basic package includes criminal and sex offender search
No inspection requirement for landlords
Detailed sample reports
VeriFirst
VeriFirst claims to give an instant report of the following information about the potential tenant:
SSN tracing
Address history
Criminal records
Credit history
Eviction history
Watchlist information
Other notable features are:
FCRA-certified
Updated and free learning library
Smooth transfer to online debt collection system
Integrating property management systems
VeriFirst's services can help student housing and multi-family properties with its background-checking solutions.
Step 5: Run a Credit Check
Landlords can proceed with the credit check in two ways: (1) Through a tenant background check service that includes credit checks; (2) By requesting a credit report from the following major credit reporting bureaus:
TransUnion - This bureau has been a credit reporting agency for over 50 years. It's based in Chicago but is operational in more than 30 countries.
Experian - Like TransUnion, Experian serves over 30 countries worldwide. This bureau is based in California and has been operational for 125 years.
Equifax - The company's headquarters is in Atlanta, and it operates in over 24 countries. Equifax has been in business for over 100 years, serving customers' credit protection and monitoring.
Tenants typically pay for credit checks and other screening reports. In case of a negative decision, landlords must inform the applicants if they used credit information to deny the applications. This is called the "pre-adverse notice."
Depending on the local regulation, applicants must also be given enough time to clarify things or point out any inconsistencies in the report.
A credit check will reveal the applicant's financial details, such as:
Unpaid rent
Loans
Utility bills
Collections
Late payments
Other financial histories
Remember that the usage of credit check information must always comply with the FCRA. Also, practice strict confidentiality when handling Sensitive Personal Information (SPI) to avoid legal trouble.
Step 6: Check References
Checking the applicant's references would help you with the overall assessment. Reaching out to their employers or recent landlords can reveal additional information about the tenant that may not be available in the reports.
📑Note: If you're applying for a tenancy, it is worthwhile to know what the landlord might find if you undergo a background check. You can, in fact, do a background check on yourself to check for any inconsistencies or at least prepare for what's coming.
Conclusion
Landlords should conduct background checks on potential tenants using FCRA-certified services. With the applicant's consent, these background check services verify credit, criminal, and eviction history.
Stay lawful and compliant when conducting background checks and handling sensitive personal information as much as possible.
FAQs.
---
What background checks do most landlords use?
Most landlords use credit, criminal, and eviction history reports.
Is it dangerous if a landlord does not run background checks?
It can be dangerous if the landlord doesn't run background checks. The initial information applicants give must not be taken at face value or be enticed by quick cash.
How far back do apartments check criminal history in Texas?
The FCRA allows criminal convictions to be reported if they are not older than seven years.
How much time does a landlord have to give a tenant to move out?
If your landlord wants you to move out and you're not behind rent, they must give a written notice. There is a 30-day notice requirement if all tenants have lived there for less than a year. A 60-day notice is a requirement if all tenants have lived there for a year or longer.
Leave your comment
Your email address will not be published.
You may also be interested in.