16 Best Ark Server Hosting for 2023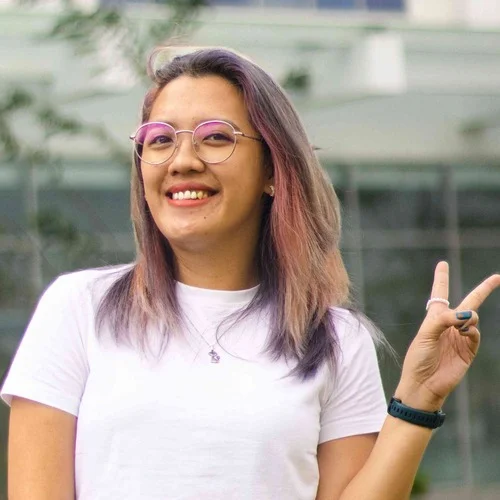 Girlie Defensor
Joined June 2023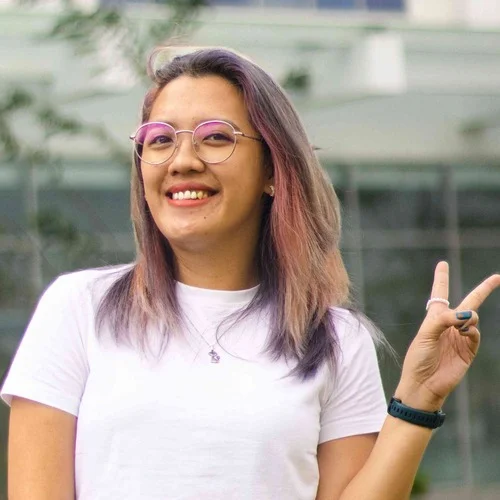 Girlie is an accomplished writer with an interest in technology and literature. With years of experi... | See full bio
ARK: Survival Evolved is an absolute blast of an open-world multiplayer game. Have you ever wondered how to host an Ark server yourself?
It's really not that difficult!
In today's guide, we explore how it's done. We also narrow down the best Ark server hosting options, so you can get a smooth gaming experience.
Read More
Ark Server Hosting – Minimum and Recommended Requirements
Running a dedicated server for gaming requires more thought than just picking a random web host. They have unique requirements, including a suitable control panel to configure game settings and enough resources for a lag-free experience.
While there are generic game server hosts, the best server hosting for Ark is tailored specifically for the game and its latest updates.
At a minimum, the server needs:
14GB (for Genesis Part 2), 8GB otherwise
Between 20GB and 75GB of disk space (SSD drives recommended)
Dual-Core 3.0Ghz CPU (for 10-15 players)
Game control panel (TCAdmin, Multicraft or a custom Ark panel recommended)
Geographically close data center (for stable connections)
All hosts in our list provide the minimum requirements and ample opportunities to upgrade resources for more players.
The Benefits of Running Your Own Ark Server
If you've ever wondered about how to host a dedicated Ark server or why you would do so, there are many benefits:
Play with Friends Only
The reason gaming servers are often called private servers is that it's your choice who you allow connecting. For many people, the main perk is that you and your friends or clan can all play together uninterrupted by outsiders or overzealous admins.
Reduce Latency
Sometimes even official gaming servers have poor systems and bad global coverage. Hosting your own allows you to choose a location closer to home. This results in a stronger connection, little to no drops, and no in-game lag.
Set Your Rules
At the same time, you may be rather lax with who joins but it's also up to you who to ban and what rules everyone should follow.
Keep Old Games Active
Of course, Ark is not an old game but like all games, over time its mainstream popularity will dwindle, and official or more popular servers will go offline. Owning your server means you can play for as long as you desire.
Easy Switching
Most game server hosts support switching, so you can play Ark most of the time but jump over to Minecraft or another game if you want a break. No game company is going to allow such a feature on an official server.
How To Choose the Best Ark Server Hosting Provider?
Choosing the best Ark Survival Evolved hosting is all about getting the right features and resources. You need to be able to run a lag-free experience for everyone playing.
Here's how to set up an Ark server and what to look out for:
Price
Watch out for hidden fees. Most game servers are based on how many players you want to be able to connect at once. You can see a lot of unexpected fees when you reach checkout, however.
Servers outside of the US and Europe tend to cost more. RAM, even in amounts necessary to run the game might need to be added. Sometimes there are charges for quality of support.
Try to pick a host with upfront and easy-to-understand pricing models.
Adequate Hardware
There's a difference between being able to run a game and being able to do so smoothly with many players. Check our minimum specs above to get an idea of what a good Ark server requires.
How Many Players?
Most people looking to rent a gaming server are already part of a group or clan and have a good idea of how many people will be playing. Choose a host that can support all your players for a reasonable price.
Community Features
Do you get the Ark private server only, or are there extra community tools like voice and text chat rooms, clan website builders, etc?
Simple Control Panel
Let's face it, most of us aren't technical geniuses. If you want to manage an Ark server, look for a user-friendly web-based control panel. Some of the best even let you manage things on the go via a mobile app.
Backups
Game and save data is important, so you want a provider that gives you FTP access so you can make backups. Or, even better, one that does them automatically for you. Offsite backups are even more secure.
Mods
Ark is an exciting base game but it's the maps, DLC, mods, and other add-ons that really bring it to life and give it longevity. A good host supports modded Ark servers and has the ability for one-click installs and automatic updates.
Trials and Money Back Guarantees
Be wary of hosts that do not offer a money-back guarantee. There's nothing worse than getting locked into a contract with no way out of it. Does this guarantee cover everything or only technical faults on their end? If the latter, you might want to look elsewhere because that's a notorious get-out clause.
If they offer a no credit card free trial, you're on to a winner.
Support
Fortunately, all the Ark server providers we reviewed setup your server within minutes and have some form of ongoing support. Before deciding on a host, it's still good to check reviews to see how prompt and helpful the support team is.
Wrap Up
Our Ark server list covers the top 13 providers on the market. Whether you want to play this epic survival game privately with a few friends or have a community of hundreds, you can find the ideal solution for everyone.
From cheap Ark server hosting to expensive state-of-the-art CPUs and NVMe SSD drives, you can find data centers in ideal locations with state-of-the-art hardware.
If you want to learn more about how to host an Ark server, check out our FAQ below.
FAQ.
---
What is the best Ark server host?
Factoring in value for money, features, ease of use, and support, we rate ServerBlend as the best Ark server hosting solution, closely followed by ScalaCube.
Survival Servers is the best choice for PS4 players, while GPortal can accommodate the greatest number of player slots.
All the options on our list are worth considering and there are some that just missed the mark. We did not review the Nitrado Ark server options, but it too is a good choice.
Can I host my own Ark server?
Yes, many people outside of the Ark official servers host their own games. If you're wondering how to make an Ark server, all you need is a game host and a basic understanding of how to navigate a control panel. Most of the hard work will be done for you.
Can you host an ark server for free?
No, Ark free server hosting is not a viable option. Running any kind of game server requires a lot of computing power and bandwidth, which only grows when more people join.
You can find some free trials. Nodecraft's 24-hour, no-credit-card-needed trial is about the closest you can get to free hosting. This is more about giving you the opportunity to test its features and performance, however, than hosting a large server for free.
How much is an Ark server?
The majority of Ark server hosting is charged based on how many players you wish to be able to join a session. Underlying hardware, such as the CPU, RAM, and quality of hard drive, also play a role.
Our reviews of the best Ark server hosting solutions found prices as low as $0.30 per player slot.
Most hosts easily allow you to configure player slots, RAM, and other upgrades with an instant price total, so you can find out what you'll need to spend for your clan.
Raj Vardhman
Raj Vardhman is a tech expert and the Chief Tech Strategist at TechJury.net, where he leads the research-driven analysis and testing of various technology products and services. Raj has extensive tech industry experience and contributed to various software, cybersecurity, and artificial intelligence publications. With his insights and expertise in emerging technologies, Raj aims to help businesses and individuals make informed decisions regarding utilizing technology. When he's not working, he enjoys reading about the latest tech advancements and spending time with his family.
Leave your comment
Your email address will not be published.