10+ Best Proxy Server Services for 2023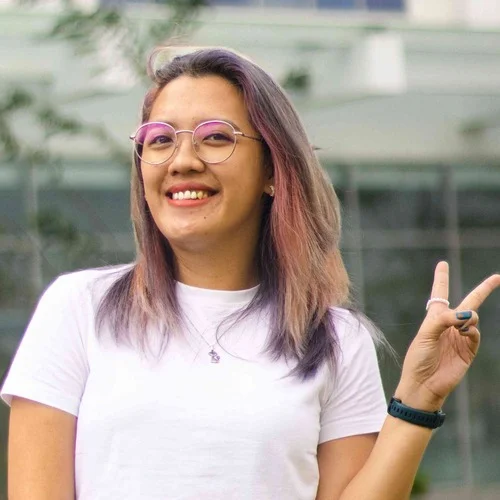 Girlie Defensor
Joined June 2023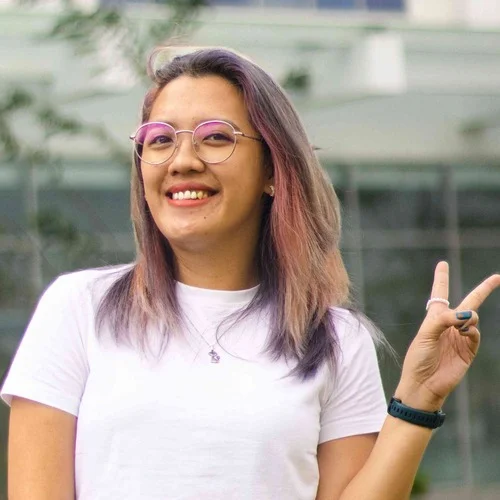 Girlie is an accomplished writer with an interest in technology and literature. With years of experi... | See full bio
Looking for the best proxy server?
Today's your lucky day.
We've prepared:
A list of 13 proxies that we reviewed and tested
All the benefits of using each solution
A comparison of proxy servers and VPNs
Some of the factors that we used to evaluate each product include:
Ease of use
Features
Performance
Price
Support
We're here to help you choose from the best paid and free proxy to access the internet safely.
Ready? Let's get started!
Read More
What is a Proxy?
A proxy is an access point that acts as a gateway to the internet. All traffic requests to and from a website are processed by a computer server. This approach protects your real identity from being exposed.
Under typical circumstances, workplaces, schools, and libraries block specific sites from access. Likewise, some websites are geo-restricted. Using a proxy helps you freely access those web pages.
Some of the best private proxy server services offer enhanced security features – SSL encryption, audit logs, firewall, and more. They provide an additional layer of defense between computer systems and outside traffic. This plays a huge role in shielding users/organizations from hackers.
Paid Versus Free Proxies
Both have upsides and downsides. While the former provides more options, the latter has basic functions to get the job done.
Here are the details.
Pros
Service providers offer free proxy services to you at zero costs. However, vendors enforce restrictions on bandwidth, server resources, and more. Such limitations are usually in place to maintain the quality of service. That way you handle lightweight tasks such as browsing and opening blocked sites. It allows users to test the waters before going pro.
Paid proxies offer more features at a premium price. You can choose between different regions and specific IP addresses. It also guarantees you 99% anonymity and privacy online. You'll experience fast connections by browsing at full speeds.
Over the years, competition has drastically lowered the cost of these services. A good example is Whoer that charges $9.90/month with support for up to 5 users. That's as cheap as a cup of Starbucks coffee.
Cons
The majority of best internet proxy server providers have a zero cost plan in place. But the truth is – there's nothing as free lunch. Vendors usually use this approach to upsell products and services.
Web browsers store cookies when you visit websites. These are small files that are generated based on user behavior online. When you use free proxies, developers collect and sell this data to third-party advertisers. Vendors such as VPNBook directly serve advertisements to you. In simple terms – you indirectly pay for the service.
The other drawback is related to security. When using free proxy services, your anonymity isn't guaranteed. IP leaks are bound to happen and this can expose your real identity. However, if you're an occasional user, that shouldn't be a matter of concern.
On the flip side, paid proxies aren't that reliable. Downtimes and server breakdowns can occur at any time. Dealing with them is extremely annoying.
Types of Proxies
There are many proxies available. They mostly differ on essentials such as configuration, software, and functionality.
Here we've covered 6 of the most common proxy types:
Shared Proxy
This type of proxy is built on an extensive computer networking infrastructure. It's normally used to serve several clients at the same time. This allows vendors to split the costs amongst users; hence, make the service affordable. To ensure quality, the majority proxy of service providers utilize load-balancing to handle traffic spikes. It helps to distribute large requests across a web of interlinked data centers. This setup enables users to enjoy a smooth experience all through.
Semi-Dedicated Proxy
This is a type of proxy that combines the benefits of shared and dedicated proxies. It usually allows a maximum of 5 users per server. This grants superior service at budget-friendly prices. However, you risk service interruption due to overloading by a single user. It's a great option for casual users that need privacy online.
Dedicated Proxy
A dedicated proxy allows a single user to utilize all resources. This solution offers more agility and computing power to the client. It's also efficient, stable, and secure. The chances of getting your IP banned are minimal. You'll have greater control over managing your online tasks. All these benefits do come at a high price, though.
Socks5 Proxy
Security is a top priority for people that prefer to be anonymous online. That's where SOCKS5 proxy comes into the picture. It covers the highest standards of data encryption. It supports protocols such as TCP/UDP layer 4 and SSL layer 7. Using it allows you to transfer coded information over HTTP/HTTPS, SFTP, P2P, and more.
Residential Proxy
If you need the best anonymous proxy server, get a residential proxy. With it, IP addresses get attached to actual devices – smartphones, gaming consoles, or computers. Connections generated by this solution are usually undetectable. The service makes websites give you the greenlight by identifying you as an actual visitor.
Reverse Proxy
A reverse proxy is a computer network that mediates between a web resource and visitors. It usually retrieves information from the source server on behalf of users. This configuration is ideal for organizations that need a high level of security. It's useful for filtering bad traffic and blocking cyberattacks.
Proxy vs VPN – What is Better?
VPN and proxy do the same task of protecting the identities of users online. While both serve the same purpose, their mode of operation is different.
A proxy program transfers your data across the internet in raw format. This approach increases the likelihood of exposing your real identity.
A VPN provides end-to-end encryption between your device and the remote computer. You won't have to worry about privacy.
VPNs also offer a wide variety of features as opposed to proxies. A good example is SurfShark VPN which has a kill switch. At times of unreliable connectivity, it will disconnect you until the service stabilizes. Others, such as CyberGhost VPN, support split tunneling that's good for smartphones. It allows the user to selectively permit/block individual apps from accessing the internet.
So, which is better?
VPNs.
No doubt about it.
While a proxy service does the simple task of hiding your IP, it's highly unstable. You risk exposing your identity and information online. A VPN offers better security, data encryption, and reliable connectivity. Here's our list of the 9 best VPN services.
Wrap Up
In the end, choosing the best proxy server is a matter of personal needs. Whether you need something for beginners or for experts, if you're on a tight budget or can spend money freely, our list surely has something for you. Take your pick!
FAQ.
---
No.
You're allowed to use proxy services for non-criminal activities. However, some web resources have policies that prohibit their usage. If you encounter one, don't even try it. Otherwise, you risk being fined or serving time behind bars.
Are there any free proxy servers?
Yes! Here are some of the best free proxy servers:
Hide.me
Kproxy
HMA
VPNBook
ProxySite
Whoer
Are free proxy servers safe?
Not really. Proxy servers can be traced and they also transfer your data in raw format. The free versions also sometimes lack the necessary safety encryptions.
Which is better proxy or VPN?
A VPN service is superior when it comes to security and the handling of your data. It encrypts your requests at the device level before transferring online. The majority of VPNs also have sophisticated features for hiding your location.
Proxies are prone to service interruptions, which means your identity can be exposed. VPNs have a kill switch that disconnects you from the internet.
VPNs also offer more servers, customization options, and reliable services.
Raj Vardhman
Raj Vardhman is a tech expert and the Chief Tech Strategist at TechJury.net, where he leads the research-driven analysis and testing of various technology products and services. Raj has extensive tech industry experience and contributed to various software, cybersecurity, and artificial intelligence publications. With his insights and expertise in emerging technologies, Raj aims to help businesses and individuals make informed decisions regarding utilizing technology. When he's not working, he enjoys reading about the latest tech advancements and spending time with his family.
Leave your comment
Your email address will not be published.