How Many Blogs are Published Per Day in 2023?
Reading time:
12 min read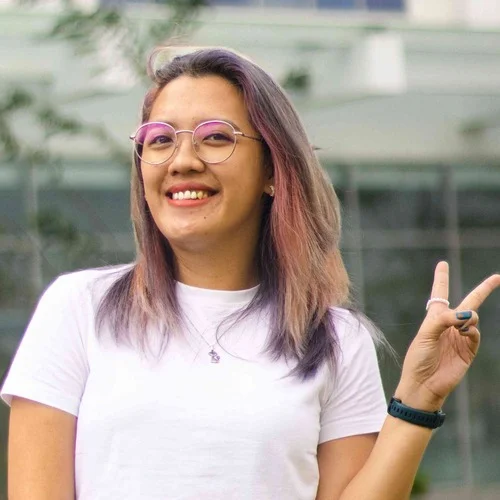 Girlie Defensor
Joined June 2023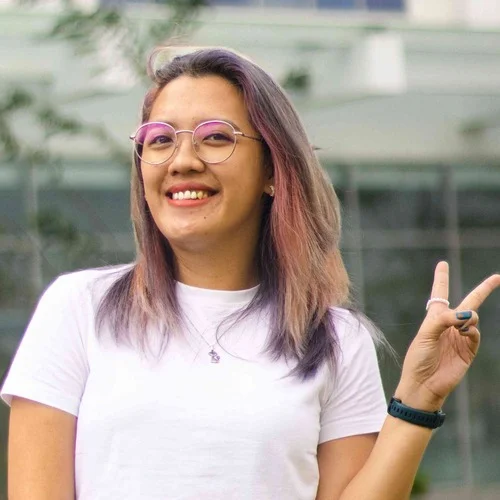 Girlie is an accomplished writer with an interest in technology and literature. With years of experi... | See full bio
At some point, you've probably wondered how many blog posts are published per day. Don't worry, we got you covered.
Today you learn:
How Many Blog Posts are Published Per Day?
There were over 70 million WordPress blog posts every month in Q1 2022.
71% of the WordPress content is in English.
As of July 2022, Tumblr's home to more than 552.6 million blogs.
The ideal length for an SEO blog post in 2022 is between 1,760 and 2,400 words.
46% of bloggers that publish every day get better results.
The average amount of time that readers spend on blog posts is just 37 seconds.
Have these blogging statistics for 2022 piqued your interest? There are loads more where those came from, starting with:
Fascinating Facts
Blogging is more of a big deal than ever before. Here's why:
1. WordPress hosted over 70 million new blog posts monthly during Q1 2022.
(Source: Envisage Digital)
That equals 2.3 million new posts every single day! Just on WordPress… Impressive, don't you think?
Actually, what's the total amount of daily published posts across all platforms?
2. The return on investment (ROI) for businesses that blog consistently is 13 times more than those that don't.
(Source: Optinmonster)
Contrary to popular belief, blogging isn't for idle homemakers or students looking for something to fill their time.
Organizations that understand the correlation between blogging and ROI put a lot of effort into it because they know they'll reap big. Statistics show that establishments that focus on publishing blogs are likely to get more than 10 times returns on their investment.
3. About 7.5 million new blogs are published every day.
(Source: EarthWeb)
The 2022 blogging statistics are getting more and more impressive. Just wait until you hear more:
This whopping amount originates from 600 million blogs. Do you know how many US bloggers there are? Around 2 million.
4. More than 455 million active websites use WordPress in 2022.
(Source: Earth Web)
Percentage-wise, that puts it at around 40% (a website count is an ever-changing number, so by the time you're reading this, it will surely be different; our bet is higher).
Before we go any further, here's an interesting tidbit: 62% of the top 100 fastest-growing US companies have websites powered by WP.
5. There are 1.97 billion websites worldwide.
(Source: Internet Live Stats)
As of July 2022, there are over 1.97 billion websites* online. However, not all are active—experts put this number at 200.6 million, or about 17%.
Let's play: as we write this, the counter shows precisely 1,971,999,420. Tell us how many you see by clicking this link.
Popular Blogging Platforms
There are plenty of popular blogging platforms, including WordPress, Blogger, Drupal, and Sharepoint. So, where in the world are they used?
6. WordPress is searched for up to 2.9 million times each month.
(Source: WP Dev Shed)
By checking the most recent blogging statistics, we'd see that people look up WordPress on Google and other popular search engines up to 2,940,000 times every month! Say a lot about the tech giant's reputation, don't you think?
Actually, you'd want to check this next stat out:
7. WordPress is among the most searched topics in the world.
(Source: WP Dev Shed)
The platform dominates SERP with Google, averaging 2.28 million yearly hits!
8. WordPress holds a 64.1% share of the 2022 market.
(Source: Manaferra)
With a market share of 64.1%, WordPress remains the leading CMS (Content Management System). 2022 blogging stats report something even more fascinating—this figure has grown by 10% over the last few years.
9. Businesses with blog support get up to 55% more visitors.
(Source: Earth Web)
2022 blogging statistics are an essential source of information for all corporations, organizations, and individuals looking to further expand their business or other digital ventures. What do they report?
Businesses that are actively blogging get 55% more visitors than those that don't. Since blogs attached to corporate websites create inbound visitors, it is no wonder that most of them have embraced this form of expression and communication.
WordPress
Now:
You may be wondering:
"How many blogs are created daily?"
Well, let's take a closer look at the most popular blogging website:
10. 60% of bloggers repurpose their content for other platforms.
(Source: Earth Web)
Repurposing content for other platforms has become an effective way to attract and influence people who do not yet follow your blog. This cool marketing hack entails converting relevant articles into catchy email newsletters, tweets, carousel posts for Instagram, etc.
It is a great way to drive traffic back to the blog and reach a whole new audience of users.
11. WordPress boasts 409 million unique monthly visitors in 2022.
(Source: WordPress)
WordPress records over 409 million unique visitors each month for its more than 20 billion pages!
12. 71% of all WordPress content in 2022 is in English.
(Source: WordPress)
Currently, WordPress hosts blog posts written in over 120 languages. The majority of its content (71%) is written in English. 4.7% is in Spanish, while Indonesian, Portuguese, and French content cover 2.4%, 2.3%, and 1.5%, respectively.
Tumblr
Tumblr is another popular blogging platform.
13. There were over 500 million blogs on Tumblr in February 2021.
(Source: Tumblr)
As of July 2022, Tumblr's home to more than 552.6 million blogs. The platform is most popular among Gen Z, allowing users to post images, audio, video, links, and short texts.
14. As of May 2022, 46.37% of all Tumblr desktop traffic comes from the US.
(Source: Statista)
What do 2022 blogging statistics say about Tumblr traffic?
A large part of it comes from the US—the country leads with over 46%. The UK follows, albeit quite distantly, with its 5.94%. Canada takes third place with 5.07%.
Blogs and Bloggers: Blogging Statistics
And it gets intresting when it comes to the blogging industry.
15. The ideal length for an SEO post in 2022 is between 1,760 to 2,400 words.
(Source: Hook Agency)
Google's algorithm is more favorable to blogs with a lot of content. This means that blog posts with over 1,000 words perform better. For even better SEO, experts suggest keeping your word count between 1,760 and 2,400.
Additionally, for optimal SEO performance, be sure to incorporate the following:
Alt text and backlinks
Features snippets from Google
Relevant keywords
Meaningful content, domain, and topic-wise
Images, social media embeds, and videos
16. Websites with blogs get 434% more traffic than those without.
(Source: Bloggers Passion)
That answers your question, "Are blogs still effective?", right? What's more, companies that blog get 97% more links to their websites!
17. The average blogger spends 4 to 6 hours creating a daily post.
(Source: Earth Web)
Actually, the most successful blogs have an average word count of 2,000 to 3,000. These posts generally take a bit more time as they require in-depth research and editing. It's all worth it, though—the latest blogging statistics report that blogs with high-quality content (including images, videos, and infographics) perform much better.
18. 46% of bloggers that publish daily get satisfactory outcomes.
(Source: Earth Web)
If you've been wondering how often bloggers post content, here's your answer: the majority (61%) of them post new blogs once a week.
How many bloggers publish daily content? The most recent info reports that just 1% of all bloggers choose to do so.
Almost half (46%) of them are satisfied with their outcomes. However, 11% have shared that publishing several posts every day actually lowers their satisfaction levels.
19. 38% of bloggers update their content as part of their marketing strategy.
(Source: Orbit Media)
What's more, 34% of those who update content report strong results. It all depends on your subject. If you're blogging about current affairs, for instance, your post will have a limited shelf life. So, you'll have to create more posts, affecting how many blog posts are published per day.
But:
If you're blogging about Spanish cuisine, you might want to keep that tortilla de patatas recipe up to date – especially if you like to experiment in the kitchen!
20. 41% of bloggers conducted original research in 2021.
(Source: Orbit Media)
The format is gaining in popularity even among casual bloggers. The previous year saw almost half of them publish original research pieces written with the intent to share new and relevant information and solidify the blog's position as a reliable source for interesting data.
21. Only 4% of bloggers produce highly visual content.
(Source: Ahrefs)
Now that you know all about just how many blogs are published daily, let's learn about the different types of content bloggers prefer.
Recent data reports that only 4% of bloggers use up to 10 images per post. 22% use only one, while 47% include 2-3 pictures.
22. 76% of bloggers are publishing How-To articles.
(Source: Orbit Media and Bloggers Passion)
How-to articles and listicles are the cornerstones of many content programs. They allow bloggers to deliver practical resources to their audience. Lists are the second most popular blog content—over half (54%) use them regularly.
Moreover, interviews and roundups are also a great way to generate organic traffic through collaborative efforts. No wonder 34% of bloggers focus on interview-based content and 24% on roundups.
23. 75% of internet users read blogs.
(Source: Blogging Wizard)
The internet has about 5 billion users. If three-quarters of them read blogs, that makes about 3.75 billion active readers waiting for you…
Businesses Blogging Statistics
Blogging is an important aspect of business marketing strategy in 2022. Here's why:
24. Roundups are the most effective content format for bloggers.
(Source: Orbit Media)
Although only 24% of bloggers focus on this content format, it has proven to be the most effective. One-third of all bloggers participating in the study reported more substantial results from roundups, while only a quarter got satisfactory results from how-to articles.
25. 68% of bloggers decide on what to write after surveying social media.
(Source: Growth Badger)
Knowing what to write to appeal to your audience can be difficult.
For that reason, almost 70% of bloggers conduct social media research before embarking on creating their pieces. Observing posts can help you uncover intelligence from insights and trends.
Keyword research is also critical amongst high-income bloggers. Nearly 65% conduct research to see what the potential buyer could be typing in different search engines.
26. 95.9% of bloggers use social media marketing (SMM) to promote their blogs.
(Source: Bloggers Passion)
95.9% of bloggers promote their blogs via different social media platforms. Moreover, almost all (97%) of them report that SMM has greatly helped them increase traffic.
This reiterates the importance of repurposing blog content for social media. What's that saying about Mohammed going to the mountain?
27. 73% of consumers trust the info they find on blogs rather than other sources.
(Source: Bloggers Passion)
These blogging statistics don't lie—most people trust the information they read on blogs and corporate websites more than if they stumble upon it from other sources.
This further proves the importance of blogging and content marketing (especially for businesses). Did you know that content marketing generates three times as many leads while costing an average of 62% less than traditional marketing? It's a no-brainer, then, huh?
What's New
A lot has changed in the blogosphere since Swarthmore student Justin Hall created the first blog ever, Links.net, in January 1994 (It's still active as of March 2021, by the way.).
Now:
Would you like to find out what the leading travel blogs are? If so, you're in luck! The guys at Detailed have come up with an algorithm which ranks the best 50 blogs worldwide in a variety of niches. What's more, the rankings are updated every 24 hours! Of course, the cost of creating a blog such as this is not for the faint of heart.
So here were the top travel blogs as of January 16, 2020:
Lonely Planet: a lovely addition to their award-winning city guides. Features everything from destinations to forums, links to travel buddies, and specific interests.
The Points Guy: specializes in deal alerts, plane ticket sales, maximizing points, and the odd travel story.
Blogging about your travels is fun, isn't it? But wait:
I've got a few more:
Fun Facts
One of the main reasons blogging is so popular is:
It's simply loads of fun. But can blogging statistics also be fun?
Check this out:
28. Readers spend an average of 37 seconds scanning through a blog post.
(Source: Blogging Wizard)
Yes, you read that correctly. Readers generally spend less than a minute reading.
But there's a lot there are ways to entice them to take longer reading. After all, you slave on the content for hours, days, and sometimes weeks!
So, here are examples of simple things that you can do:
Make your content relevant to search queries, ensure that it's engaging, and use visuals like images or videos.
29. Nearly ¾ of readers don't thoroughly read blogs or articles.
(Source: Hubspot)
So, statistically, chances are you aren't reading this. Only 27% of respondents in a survey said they read blog content in detail. Moreover, if we consult the 2022 blogging statistics, we'd learn that seven out of 10 survey participants admitted quickly browsing through the piece.
But that shouldn't dim your efforts.
You can get your posts to shine by using subheadings, bullets, colors, quotes, bucket brigades, or fonts. The tactics break the monotony and make it easier for visitors to ingest most of what you've written.
30. Nearly 70% of world traffic in 2021 is from Chrome.
(Source: Stats Counter)
Business blogging statistics show that more than half of blog visitors use Chrome. Safari browser is a distant second with 19.14%, while Firefox takes the third position with 3.76%.
Blog owners should check how their blogs perform regularly. That will ensure there are no hiccups for audiences choosing to use different browsers. Examples of problems you could find out via regular inspection could be a poor display or lack of CSS/HTML support.
And finally:
31. Colons or hyphens in titles can increase the click-through rate (CTR) by 10%.
(Source: Optinmonster)
Punctuation like hyphens can improve your CTR by almost 10%. The best way to utilize their usage is by inserting the main keyword first, then the title follows.
Here's an example:
Effective Content Writing: 9 of the Industry's Best Practices
Wrapping Up
Blogging is an incredibly versatile medium of expression. It can be many things: laid-back and cheeky, informative and educational, deep and poetic – and so much more!
You can use it to promote your business or share your thoughts on global warming. Maybe you've already dabbled in blogging. Maybe you've simply been wondering how many blog posts are published per day. Whatever the case may be:
I hope you've found these stats and facts as valuable as I did.
Leave your comment
Your email address will not be published.
You may also be interested in.