-> Published On: 23-08-2023
25+ Valuable Statistics on Google My Business
Reading time:
11 min read
Mahender Reddy Chintalapally
Updated · Aug 24, 2023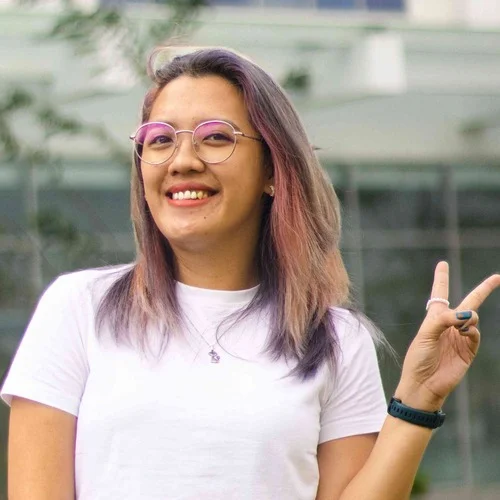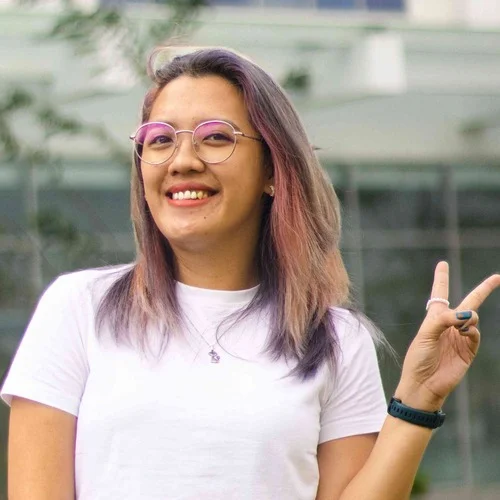 Girlie is an accomplished writer with an interest in technology and literature. With years of experi... | See full bio
Google Business Profile, formerly Google My Business, is an easy-to-use tool for businesses to manage their online presence across Google.
GBP is an effective SEO or lead generation aid. Businesses can also track listing performance and respond to customers' online reviews. Customers of 64% used GBP to find local businesses contact details.
Let's unpack more Google My Business data and learn about consumer usages, GMB trends, and market shares.
Editor's Choice
83% of internet users choose Google to search for local business information,
A hotel listing's average number of photos on GMB is 150.
Around 17% of GMB postings are on Tuesdays and Wednesdays.
3 in 5 GBP searches are about a local business's contact information.
7.5% of businesses on GMB are in the medical sector.
Positive GMB listing reviews convince 71% of people online to support a business.
Good quality listings have 7 times more clicks on GMB.
Google My Business dominated the business sector with a market share of 91.18%.
The US has the highest number of 2,984 GMB seo-services clients.
Over 50% of GMP engagements lead to business website visits.
How Many Shops Use Google My Business?
In total, 318,767 live and historical websites use GMB. Active websites comprise 58%, while 42% are inactive.
With more than half of the websites being functional, internet users can choose from almost 4,000 business profiles.
Let's look closer at the statistics and trends around the usage of GMB and how listings can affect business visibility.
Google My Business Usage Statistics
Due to technological advancements, 5 billion people use the internet. Of these 5 billion, there's a high chance they use Google to search for information, including local businesses.
GMB listings allow 93% of people to use Google Maps to find a business. Because of this, marketing jobs become easier as local businesses gain online exposure.
Learn more about GMB usage statistics to optimize your business' visibility.
1. 83% of internet users choose Google to search for business and general information.
(Pew Research)
Many users worldwide rely on Google's fast, accurate, and reliable search results.
Due to this, Google dominates as the most frequently used search engine.
2. GMB's highest business count is from the medical sector at 7.5%.
(Gitnux, Google, BrighLocal)
Doctors, nurses, therapists, and other healthcare providers use GMB. It provides medical professionals with an appropriate avenue for branding and managing information about their practice.
Potential patients can search directly to find specific local medical specialists or services.
Here are examples of the search terms the patients use:
Best dentist near me
Flu vaccine today 94601
Pap smear chicago
Business profiles for medical services allow owners to add specifications about their services, like office hours, expertise, teleconsultation, and other information.
3. 97% of internet users discover more about a local business online.
(SEO Tribunal)
Online visibility is what makes businesses stand out online. This makes GMB beneficial for businesses.
GMB allows them to publicly share their contact details, services, or product, allowing search engines to pick up their data.
4. 3 in 5 GBP consumers search for a local business's contact information
(BusinessDIT, Gitnux)
64% of internet users search for the contact details of a business with GBP. This accounts for more than 1,000 monthly local searches for an average company.
The data also shows how effective business profiles with GMB are in reaching potential customers online.
5. 59% of people worldwide use Google to search for online reviews.
(OBERLO, Pedium, Partoo)
Reviews play a critical role in customer loyalty and buying process. In turn, 90% of customers find online reviews helpful in learning about a company.
On the other hand, 62% of consumers are highly confident in fellow consumers' opinions.
Due to this, businesses should manage reviews on their GMB listings as they are valuable factors in attracting more customers.
6. Positive reviews on GMB listings convince 71% of internet users to engage in a business online.
(Gitnux)
Engaging with online reviews and managing listings benefits businesses by drawing in new customers. It assists in analyzing or planning marketing strategies.
7. 54% of consumers say a fast response is critical to business interaction.
(THE MEDIA CAPTAIN, Google, FORRESTER)
Response speed and channels play a critical role in communicating with internet users. Timely responses to GMB listing reviews build a positive reputation.
Reviews provide business opportunities to showcase client-handling skills. Some brands underestimate these factors, leading to a decrease in:
Customer count
Business revenue
Operation efficiency
8. 4 out of 5 users use Google Maps to locate a business.
(LinkedIn, LocaliQ, sagapixel)
Boosting sales with Google Maps visibility is an edge that GMB can give a business. Customers can also rank businesses on the app, allowing better engagement.
However, updating business profile information is essential to keep up with new customers.
9. 70% of customers visit a store after using sites like Google.
(BusinessDIT)
Businesses should use appropriate measures to adapt to customers' purchasing behaviors. This is where GMB helps brick-and-mortar businesses in connecting to their customers.
The figure shows the impact of online support on physical stores like GMB listings. Online presence for businesses enables customers to contact and buy from them easily.
10. Complete listings on Google My Business have 7 times more clicks.
(Publer, THE MEDIA CAPTAIN)
GMB listings play an essential role in SEO for local settings.
Accurate and detailed listings receive more clicks than generic ones. On the other hand. Quality listings also allow consumers to find businesses in local searches.
A good business profile should have the following:
Business name
Contact details
Address
Business days and hours
Website link
Payment methods
Images and videos
Description
Category
For outstanding results, ensure to keep these details correct and up-to-date. Outdated and inaccurate information can lead to disappointed customers.
11. Discovery searches hold 84% of Google search queries.
(THE MEDIA CAPTAIN)
Customers look for products and services through the keywords "near me" or "within my area".
These are called discovery searches, as customers have no commitments but rather queries.
12. People are 94% more likely to trust businesses with GMB profiles.
(Gitnux)
The data emphasize how GMB profiles can significantly affect how future customers see them.
Trust and credibility are some benefits users can get from having a GMB's Business Profile.
13. 50% of GMB profile interactions lead potential customers visiting the business website.
(THE MEDIA CAPTAIN)
Local businesses with good listings and profiles have a high chance of convincing customers to visit their websites.
Once a customer enters a business website, they can avail themselves of products, memberships, or services.
14. Google Business Profiles have an average of 33 clicks a month.
(THE MEDIA CAPTAIN)
When internet users make 33 clicks on a GBP, they most likely intend to buy.
Clicks are included in a GBP's insights, and its weekly assessments can help businesses analyze their listings' performance.
| | |
| --- | --- |
| | Fun Fact: Pay-per-click ads are best done on mobile, with 50% happening on these devices. These allow businesses to maximize profit and target certain consumers on the web. |
Statistics On Google My Business Trends
Trends will depend on how businesses operate their daily transactions. This includes how they handle customers, reviews, and new listings.
GMB trends have become a marketing tool, making 45% of businesses receive appointment requests from GMB listings.
To know more, let's dive in on the trends on Google My Business in this segment.
15. Around 17.2% of GMB postings are on Tuesdays and Wednesdays.
(Circlebloom)
Midweek sees the most post engagements for businesses using GMB. Tuesday's have a post rate of 17.2%, while Wednesday's have a 17% rate.
The best time to post on GMB is Tuesdays between 1 am - 8 pm, while Wednesdays are between 1 pm - 8 pm.
GMB users align their postings to when their target audience or market is active. Businesses also schedule their GMB posts and ads as part of their marketing strategies to gain engagement.
| | |
| --- | --- |
| | Fun Fact: Saturday is the least favorite day of businesses when posting on GMB. Business owners post 9.6% on GMB next to Sunday with 10.3%. |
16. On weekdays, local businesses receive 94% of calls from Google Business Profiles.
(THE MEDIA CAPTAIN)
One factor contributing to this is the operating hours or days business owners publish.
The data also suggest businesses should be open on weekends to take the opportunity when competitors are closed.
17. 16% of GBP listings receive 100 calls a month.
(THE MEDIA CAPTAIN)
Maximizing the benefits of SEO give businesses an advantage over competition. Contact details in listings lead customers to ring the business resulting in 100 monthly calls.
Phone numbers are short but critical information about a listing that can significantly impact a business.
18. Google My Business listings have an average of 11 photos.
(Publer, THE MEDIA CAPTAIN)
Photos on a listing give customers visual information about the services and products the business offers.
By using high-quality images, business websites have 35 times more clicks than those listings without images.
Depending on the industry, Google suggests the following kinds of photos for listings:
Variety of products
Interiors and exterior
Edibles (Food or drinks)
Different rooms for hotels
Team or staff
19. Hotels have an average of 150 photos in their listings.
(Statista, Gitnux, Publer)
Visuals are essential in the hospitality business. Photos give the customers a perspective of the services, like rooms and amenities, which can increase bookings.
20. 42% of customers request driving directions to a store on Google Maps.
(BusinessDIT)
Listings with images have 42% more requests for directions than those without. Adding a photo to a listing on Google Maps can help customers visualize the business location.
If the business has many competitors, leading and guiding the customers to a physical store will be an advantage.
21. Website visits account for 56% of user activities on GMB listings.
(Gitnux, Publer)
An effective GMB listing would lead potential customers to a business website.
When the listing includes a website link, it makes navigation easier for potential customers.
22. Google My Business profiles receive 59 actions monthly.
(BusinessDIT, Gitnux, PPCExpo)
| | |
| --- | --- |
| | Definition: Actions on GMB refer to customers' clicks, calls, and online conversations. Shoppers use Google to research products and services before buying. |
Businesses with GMB Profiles get over 1,000 views and 59 actions on average. Listings with high engagement appear in a section on top of the Search Engine Results Pages (SERPs).
Businesses must revisit marketing strategies and apply appropriate SEO to know which listings need improvement.
23. GMB results to Google Maps's 13.35 million downloads in 2022.
(Statista, THE MEDIA CAPTAIN)
Google Maps has the highest download among Google apps. Google Pay and Google rank second and third with 12.46 million downloads and 11.02 million downloads, respectively.
Due to Google Maps, navigation to local businesses and services are now easier and faster. The download count shows how Google Business Profiles and Google Maps cater to customer behaviors.
24. In 2020, calls coming from Google Business Profiles climbed by 61%.
(THE MEDIA CAPTAIN, US Bureau of Labor Statistics)
The US Bureau of Labor Statistics noted how challenging 2020 was in all economic sectors. Businesses had to find a way to connect with their customers during restrictions.
The availability of phone numbers on a Google Business Profile made it easy for customers.
Google My Business Market Share Statistics
Google My Business optimizes business profiles on search engines. Due to this, GMB's market share is significantly higher than other platforms.
In the online marketing industry, here are GMB's main competitors:
Learn more about GMB's market share in this section.
25. Google My Business holds over a 91.18% market share among competitors.
(6sense)
Business Profile optimization and management are the main services that GMB provides.
GMB's top 5 competitors in the SEO Services category and their market shares are
Audience Bloom - 1.95%
Big Leap - 1.42%
SearchBerg - .97%
Pearl Lemon - .71%
Loganix .61%
The remaining 3.16% belong to other competitors in the market. GMB has 6,027 tracked customers, mostly US, UK, and Indonesian businesses.
These customers include Busy Bees (UK), Universitas Mahasaraswati Denpasar (Indonesia), and Sulzer Pumps Us Inc (USA).
26. The US ranks first for the most number of GMB SEO services customers.
(6sense)
America has 2,984 customers that use Google My Business for SEO services.
Next to America are the UK (470), India (452), and Canada (349).
Australia, France, and Italy are leading countries with 150 to 285 customers.
Final Thoughts
Google My Business allows businesses of any scale more exposure on Google.
GMB can be an excellent tool for lead generation boosting marketing and profits for companies with its Google Business Profile and listings.
In recent years, statistics show that it is vital for listings to have a comprehensive run-through of the business.
With updated details, customers can go to the business website, call the physical store, or get driving directions to the business location.
FAQs.
---
Is Google My Business considered SEO?
Google My Business and Google Business Profile enhance local SEO, displaying listings in Google Search and Google Maps for nearby businesses in the local area.
Why is Google Business Profile important?
GBP offers businesses to appear on Google Maps and Search results. They can list their products, services, etc.
Does Google My Business have Analytics?
Yes, GMB calls it performance and insights. You can track your Business Profile's engagements and executions.
Who can access Google My Business?
Anyone with the Google account's credentials can access the GMB. If another Google account wants to access the GMB account, Google has to approve it first.
Is Google My Business free?
Yes, creating a profile on Google My Business is free. Companies and individual service providers can create profiles without paying.
Leave your comment
Your email address will not be published.
You may also be interested in.