-> Published on: 28-07-2023
How to Block Ads on Spotify Without Premium? [4 Methods]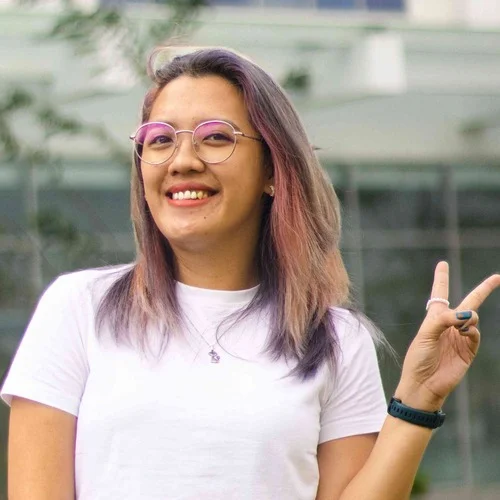 Girlie Defensor
Joined June 2023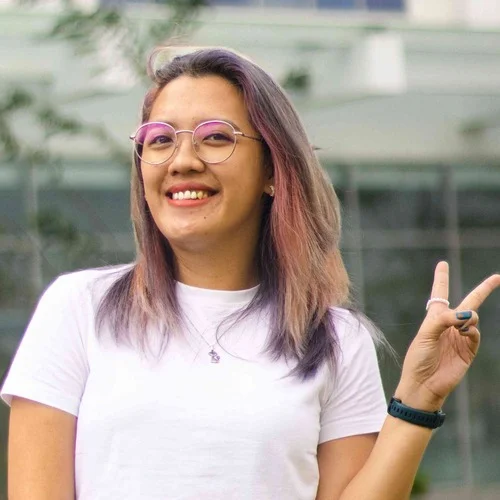 Girlie is an accomplished writer with an interest in technology and literature. With years of experi... | See full bio
Any Spotify listener is familiar with the platform's ads. These are usually haughty jokes or storylines played after every 2-3 songs.
If a user wants to avoid hearing the redundant commercials, he must sign up for Spotify Premium, which costs $10.99 monthly.
However, among the 515 million Spotify users worldwide, only 210 million have subscriptions. This means more than half of the platform's users are constantly interrupted by ads.
If you are a Spotify user who wants to block ads without having to spend a single cent on premium plans, keep on reading.
Key Takeaways
More than half of the active Spotify users are obstructed by ads.
A VPN can help in reducing the number of Spotify ads. However, be cautious with free VPNs since they can have security and connectivity issues.
You can also use other tools like Noteburner or ad-blocker software to enjoy uninterrupted music.
Subscribing to Spotify Premium is still the most foolproof way to block ads.
4 Ways to Stop Spotify Ads Without Premium
In a survey by Kearney Consumer Institute, more than half of the respondents stated they prefer to spend less than $50 per month on subscription fees.
Spotify Premium plans range from $10.99 to $16.99, depending on the tier. This puts Spotify on the "not expensive but also not cheap" part of the spectrum.
The platform's price range can somehow eliminate Spotify from an average consumer's options when selecting which services to subscribe to.
Below is a photo of the prices of Spotify Premium plans and what comes with each tier:
Fortunately, there are four ways to get rid of Spotify ads without signing up for any of the premium plans above. Continue reading to know how each technique works.
Method 1: Utilize a VPN to Block Spotify Ads
Typically, a Virtual Private Network (VPN) is only for online protection. However, it can still be used to block Spotify ads.
A VPN works by encrypting your web traffic and changing your IP address to the geographical location of your choice.
Since your ISP and network administrator can't identify your location and activity, this gives you a chance to enjoy little to no ads on the said streaming platform.
Statistics show that 47% of users prefer free VPNs. However, 60% of free VPN users reported problems with security and connectivity.
That's why it's best to get paid VPNs. Some of the best paid VPN services you can get are Surfshark and ExpressVPN.
You can also try NordVPN, which has over 5,000 servers in 60 countries. Other than that, NordVPN even offers malware protection and password managing services for only $4.49 per month.
To use a VPN to block Spotify ads, you just need to:
Step 1: Create an account. Choose a subscription plan that fits your needs.
Step 2: Download and install your VPN app.
Step 3: Select a server.
Step 4: Launch the Spotify app to stream music.
✏️ Note: This method will not eliminate all Spotify ads. However, it can at least minimize the number of ads you encounter daily.
Method 2: Use a Spotify Music Converter
NoteBurner is a user-friendly converter app. It can record and download Spotify songs and playlists to different formats while maintaining the ID3 tags.
This tool supports both Windows and MacOS, with 100% guaranteed no loss in quality after conversion.
Here's how you can start using NoteBurner:
Step 1: Install the NoteBurner App
On your browser, go to NoteBurner's website.
Download the .exe file that matches your OS.
Install the application.
Step 2: Add Spotify songs or playlists to the Program
After downloading and launching Spotify Music Converter, click the "+" button.
A pop-up window will appear.
It will prompt you to drag and drop or copy and paste a song or playlist link from Spotify to NoteBurner.
Step 3: Customize Output Settings
On the upper right, click the Setting button.
You can pick the output format, output quality, and output path.
Note: Available formats are MP3, FLAC, AIFF, WAV, or ALAC.
Step 4: Play Your Converted Songs
Click the Convert button.
After the conversion process, all converted songs are saved as ad-free playable audio files.
You can start streaming on your computer.
Method 3: Use an Ad Blocker
Almost 40% of American web users use ad blockers. Installing one is one of the easiest techniques you can try if you want to remove Spotify ads.
Some of the best ad-blockers you can use are:
Spotify Ad Blocker
It is a free browser extension compatible with Windows, macOS, and Chromebook devices. You can install it on your browser to remove ads when streaming on the Spotify website.
EZBlocker
This ad-blocker is free and straightforward to use. It will stop Spotify ads from loading.
However, it won't skip the video commercials. It only mutes ads in audio forms.
✏️ Note: If you plan to use EZBlocker, minimize your Spotify tab to avoid seeing video advertisements.
Shelblock
Spotify Music is one of Shelblock's targets. Shellblock is a powerful tool that removes ads on all content on the web.
You can use Shelblock to skip ads from Spotify and enjoy music without any form of interruption.
Shellblock offers free trials. However, this shareware charges subscription fees if you want to avail of its premium features.
Mutify
Mutify is a popular Spotify ad-muter for mobile phones. However, it is only available for Android.
It helps in automatically turning down your phone's volume when it notices Spotify ads playing. This tool is free and works well in the background.
SpotMute
Another free ad-muter is SpotMute. Like Mutify and EZBlocker, this tool does not stop ads but simply softens them.
Method 4: Sign up for Spotify Premium's Free Trial
If you are a new user, you are eligible for a one-month free trial. The month-long trial lets you experience all the perks of a Spotify Premium subscription for free.
Here's how you can avail of the Spotify Premium free trial:
1. On your browser, go to Spotify's official website.
2. Click Premium.
3. You will be redirected to another tab. Click Try Free For 1 Month.
4. Create a Spotify account. Use your Facebook, Google, or iCloud account to make the signup process easier.
5. After finalizing your profile, you can start streaming.
✏️ Note: The free trial is only available to users with email addresses that are not associated with any existing Spotify accounts.
Also, if you are enrolled in any eligible college or university, you can sign up for Spotify's Student plan after your free trial.
For only $5.99 monthly, you can continue listening to your favorite songs and podcasts without the annoying presence of ads.
Compared to the standard Individual Plan worth $10.99, the Student Plan lets you save $5 each month.
Conclusion
Spotify is one of today's best music streaming apps. However, the existence of ads on the platform can sometimes be a mood-killer.
The good news is there are multiple ways to avoid those ads with the help of VPNs, converters, or ad-blockers.
Nevertheless, subscribing to a Spotify Premium plan is still the safest and best method for getting rid of ads on Spotify. It also helps support the artists and the platform itself.
FAQs.
---
How do you get 30 minutes of ad-free music on Spotify?
Listen until you get three 30-second ads in a row. Wait until the next song starts playing, then switch playlists. Expect to get the free 30-minute ad-free music.
How long are ads on Spotify?
The duration of audio ads on Spotify is only 30 seconds or less.
What does "6 skips" mean on Spotify?
You can skip only so many songs when listening to a shuffled selection of songs with Spotify's free service. Mainly, you get only six skips per hour.
Leave your comment
Your email address will not be published.
You may also be interested in.