How to Cancel NordVPN?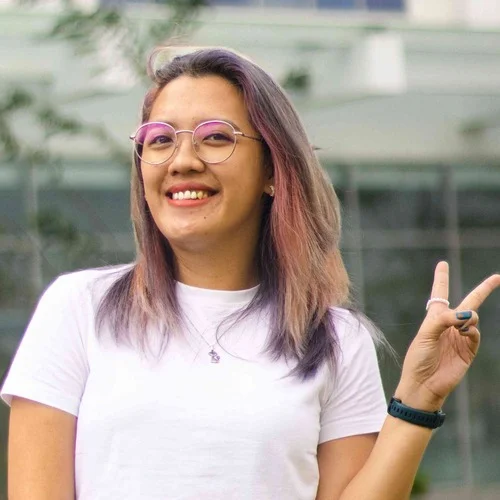 Girlie Defensor
Joined June 2023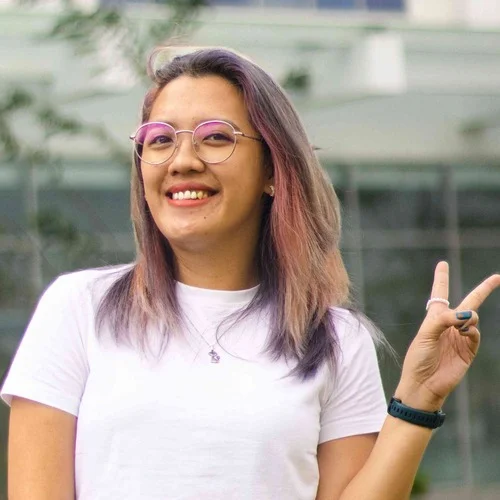 Girlie is an accomplished writer with an interest in technology and literature. With years of experi... | See full bio
NordVPN is regarded by many as one of the most trustworthy and preferred VPN networks. According to VPN Overview's report, NordVPN had an overall score of 9.25/100.
The VPN creates an encrypted "tunnel" over the internet to protect your online search history and data, giving users the maximum security they need.
Despite its general usability and overall appeal, users can cancel their subscriptions. It can be due to differing Internet needs or canceling after a free trial.
To know more about canceling a NordVPN subscription, below are easy step-by-step instructions explaining how to do it on your phones or computers.
Key Takeaways:
NordVPN is a trusted VPN network offered by Nordsec Ltd.
Cancel your NordVPN subscription within 30 days if not suitable for you, provided you meet the terms of service and meet subscription terms.
You can request a refund by contacting NordVPN support via live chat or email.
There are alternatives to NordVPN, like; Surfshark, ExpressVPN, and CyberGhost.
NordVPN's refund eligibility is limited for subscribers via iTunes, App Store, resellers, or prepaid/gift cards.
What is NordVPN?
Nord VPN is a VPN Network provided by Nordsec Ltd, with applications for Microsoft Windows, macOS, Linux, Android, iOS, and Android TV.
Once you connect your device to NordVPN, it uses an encryption protocol to ensure no one can monitor the information between you and your online destination.
Its ability to; protect users' digital privacy, detect malware during downloads, and block intrusive ads are a few reasons for its high usage.
It will continue running in the background even when the app is closed, so you can safely surf the net.
Canceling and Getting a Refund for Your NordVPN
Although NordVPN provides the necessary security for web browsing, not all users may like its features based on individual needs.
Here's a step-by-step guide on canceling your subscription to different devices.
On Your Web Browser.
You can easily cancel your NordVPN subscription via your web browser by following the steps;
1. Go to https://nordvpn.com/ and log in to your account.
2. Go to My Account.
3. Click on Billing from the sidebar.
4. Select the Subscriptions option.
5. Click on Manage beside the Auto-Renewal line.
6. Click on Cancel Auto-Renewal.
An email message will confirm your cancellation.
On Your Mobile Devices (Android)
Android users install and sign in to their NordVPN account by downloading the app from Google Play Store.
The following steps would do the trick of canceling your subscription on your mobile phone.
1. Sign in to your Google Account via Google Play Store.
2. Tap on your Profile icon on the upper right.
3. Click on the Payments & Subscriptions section.
4. Tap on Subscriptions.
5. Select the NordVPN app.
6. Finally, tap on Cancel subscription.
On Your Mobile Devices (iOS)
When canceling a NordVPN subscription on iPhone, going to the NordVPN website is unnecessary. You can cancel iPhone subscriptions if you subscribe through Apple's App Store and link to your Apple ID account.
Here are the steps to take;
1. Tap on the Settings icon on your device.
2. Select the first option at the top with your Name or picture.
3. Tap the Subscription tab.
4. The following page will show all the apps bought through the App Store. Look for NordVPN and tap on it.
5. Tap on Cancel Subscription. A pop-up window will appear. Click on Confirm.
On Your Desktop Device (MacOS)
Canceling your NordVPN subscription on MacOS computers or laptops differs from iPhones.
The steps to cancel a NordVPN subscription via the Apple Store include the following;
1. Open the App Store on your Mac.
2. Click on the icon in the bottom left with your picture or account name.
3. Click on Account Settings at the top of your screen.
4. Sign in with your Apple ID if prompted to do so.
5. On the next screen, Scroll down and click the Manage button next to Subscriptions.

6. The following page will show all the apps bought through the App Store.
7. Find your NordVPN subscription and click on Edit it.
8. Click on the Cancel Subscription button.
How to Cancel NordVPN and Get a Refund
A NordVPN subscription can be canceled in many ways, depending on the purchase method.
The easiest way to cancel a NordVPN subscription and request a refund is by reaching the website's customer support via live chat or email.
Below are the steps to get a refund after canceling your NordVPN subscription.
1. Log in to https://nordvpn.com/. Click on the Chat Icon on the bottom left side of the screen to open up NordVPN's live chat support.
2. Type Live Chat to open Department Options. Choose Billing Department.
3. Type in your request to cancel your subscription and get a refund.
4. The bot may require your personal and transaction details, like; your email address, payment method, and date of purchase, before transferring you to a live agent.
5. Once a Live Agent is ready, ask them to proceed with the refund provided you're within the 30-day money-back period.
6. The agent will confirm your cancellation request.
7. You will receive a copy of the chat transcript confirming the cancellation and refund.
8. Once your request for a refund is submitted, you can end the Live Chat.
9. Check your bank account within 5 to 10 days to see if the refund is credited to your account.
🎉 Quick Tip:
NordVPN's cancellation policy states that you can only request a refund if you cancel your subscription within 30 days of purchase and if you didn't violate NordVPN's Terms of Use.
Your refund request can be denied if you:
Purchased through retailers like Amazon, BestBuy, StackSocial, etc.
Paid with prepaid or gift cards.
Canceled after 30 days of purchase.
Violated the Terms of Use.
Subscribed via iTunes or App Store: Since you're subject to Apple iTunes or App Store refund policies, NordVPN can't refund you. You'll have to contact App Store support to ask for a refund.
Alternatives to NordVPN
Apart from Nord VPN, several VPN networks can provide adequate online security and other benefits.
Below are the top 3 VPN network alternatives that can provide you with the same benefit as NordVPN.
Surfshark (A cheaper Alternative to NordVPN)
Surfshark is another excellent alternative if the price of NordVPN is above your budget, as it offers similar security and privacy features to NordVPN but at a much-reduced cost.
It uses RAM-based servers with volatile memory, making it impossible for anyone to access your information as the server doesn't have a record.
Features:
Surfshark also offers a 30-day money-back guarantee.
There is a no-log policy that prevents the collection of users' data.
It allows you to pay with cryptocurrency.
Surfshark has a SmartDNS feature and diskless RAM servers available.
It runs on an unlimited number of devices.
It has a kill-switch feature.
Surfshark has over 3,200 servers in 100 countries, guaranteeing the availability of servers with lightning-fast internet speed connections.
They offer 24/7 live chat support containing answers to frequently asked questions and helpful guides.
Pricing:
| | |
| --- | --- |
| Subscription Plan | Price Per Month |
| 1 month | $12.95 |
| 12 months | $3.99 |
| 24 months | $2.30 |
ExpressVPN (Number 1 VPN with lightning-fast speed)
ExpressVPN is popular due to its ultra-fast speeds for high-bandwidth activities like streaming, torrenting, and online gaming. Its zero-log policy prevents users' data from malware attacks.
Unlike others, ExpressVPN unblocks more e-streaming sites and grants access to content libraries like Netflix and other streaming services.
Features:
ExpressVPN has a lightning-fast internet speed connection
Zero-Log policy backed by technology.
Provides top-notch security through military-grade 256-bit encryption.
It offers a 30-day money-back guarantee.
It allows you to pay with cryptocurrency.
ExpressVPN has over 3,000 servers in 94 countries, which guarantees that you will find a nearby server
It offers 24/7 live chat support with answers to frequently asked questions and helpful guides.
It runs on several devices like; Windows, Mac, Linux, Android, iOS, Chrome, Firefox, Amazon Fire TV, Fire TV Stick, Apple TV, Kindle Fire, Nook HD, gaming consoles, routers, etc.
Pricing:
| Subscription Plan | Price Per Month |
| --- | --- |
| 1 month | $12.95 |
| 6 months | $9.99 |
| 12 months | $8.32 |
CyberGhost (The most extensive VPN server network)
One thing that sets CyberGhost apart from other VPN networks is its ability to offer over 9,000 servers in 91 countries, including Argentina, and India, where NordVPN only provides virtual servers.
If you want a VPN that offers a diverse server network, it's hard to go wrong with a reliable provider like CyberGhost.
Features:
It comes with AES-256-bit encryption and a kill switch that keeps users' information secure and private.
CyberGhost also has a strict audited no-log policy that prevents the storage of users' information.
Contact support via 24/7 live chat, online ticket, or refer to in-depth online guides.
It can make 7 simultaneous connections anywhere.
CyberGhost also has a private payment method that accepts cryptocurrency.
It offers a 45-day money-back guarantee on long-term plans.
Pricing:
| Subscription Plan | Price Per Month |
| --- | --- |
| 1 month | $12.99 |
| 6 months | $6.99 |
| 2 years + 3 months | $2.11 |
Many VPN service providers and even free VPN services are available globally. However, these top-rated alternatives to NordVPN can still give you the optimized services NordVPN offers and even more.
Conclusion
VPN networks are vital for users who seek digital privacy and security, and NordVPN is a top-ranking VPN network provider.
It's essential to consider how you signed up if you want to cancel your subscription.
You can cancel your subscription if you signed up via Google Play or the Apple Store. If you registered via Nord VPN's website, you can cancel your subscription by switching off the auto-renewal feature.
So long as you end your contract within 30 days of purchasing it, you're entitled to a full refund, which you can request via email or live chat.
FAQs.
---
Does NordVPN give refunds?
NordVPN offers refunds on all its plans if you cancel your subscription within its 30-day money-back guarantee period and meet its criteria.
What's the best NordVPN alternative?
Surfshark, ExpressVPN, and Cyberghosts are the top best alternatives to NordVPN.
Why am I not eligible for a refund from NordVPN?
You can only get a refund after canceling if you cancel your subscription within 30 days per its policy and meet its terms of service.
Can I switch from NordVPN's 2-year plan to another plan?
To change plans, log in to your NordVPN account dashboard, select 'Change Plan,' and choose the plan you want from the options.
Can I cancel my NordVPN subscription anytime?
Yes, NordVPN allows you to cancel your subscription plan at any time.
Leave your comment
Your email address will not be published.
You may also be interested in.