Anywho is a reverse phone lookup tool and people search site that lets you find anyone's name, home address, phone number, and email address. It collects data from public records.
This online directory stores massive amounts of personal information that anyone on the Internet can access for free. However, this convenience also poses a threat to your privacy.
Cybercriminals can easily obtain and use your data to commit identity theft. With how rampant cyberattacks are, someone in the US becomes a victim of identity theft every two seconds.
You may want to opt out of AnyWho to protect your data. Luckily, this article will guide you on how to do that. Let's dive in.
AnyWho Opt-Out Guide
Cases of identity theft have been rising throughout the years. In 2021, the FBI said there were 51,629 victims of identity theft. These victims lost over $278 million.
However, you can still prevent it from happening. Removing your personal information from background check sites like AnyWho is an excellent way to avoid being a victim.
To opt out of AnyWho, follow these steps:
1. Open your browser and go to AnyWho.
2. Enter your full name and address in the boxes. Click Find.
3. Find your listing and click View Full Profile.
4. Click Remove Listing. An opt-out page will pop up. Provide the required information.
5. Complete the CAPTCHA and click Remove Me.
After completing the opt-out request, AnyWho will process it within one business day. You can also check their website to see if your listing is still up after the given timeframe.
Other Ways To Remove Yourself From AnyWho
Besides the opt-out form, you can remove your personal information from AnyWho using other methods. You can use data removal tools, call NetReputation, submit a removal request through Google, and more.
Let's take a closer look at each one.
Opt Out Using Third-Party Services
You can use third-party services to extract personal information from data broker sites like AnyWho. Data removal tools usually require a subscription plan before using some features.
However, using one saves you the time and effort of manually opting out of background check sites, especially since there are hundreds of them out there.
Some of the well-known third-party services you can use to opt out of AnyWho are:
Incogni
Incogni is one of the best data removal tools if you want to opt out of more than 180 data broker sites at once. This third-party service is a product of the same company that produced the popular VPN service provider, Surfshark.
Here's how you can use Incogni:
1. On your browser, go to Incogni.
2. Click Get Started to create an account.
3. Enter your email address and password. Click Continue.
4. You will receive a link through an email to verify the account creation process.
5. A new window will open. Input your address and click Next.
6. Read the Authorization Form and sign it digitally. Click Submit.
7. On the last page, choose a subscription plan and enter your payment details. Incogni offers a monthly plan of $12.99 and $6.49 monthly for a yearly plan.
Upon completing your payment, Incogni will send removal requests automatically. You can keep track of each opt-out request through Incogni's dashboard.
OneRep
OneRep features an automated approach to record removal and lessens the hassle. Currently, it can access over 100 data broker sites, including AnyWho.
This tool offers automatic and manual removal services. You can let it automatically submit opt-out requests on your behalf. It also lets you remove your data from data broker sites for free.
To use OneRep to remove yourself from AnyWho, follow these steps:
1. Go to OneRep.
2. Enter your complete name in the search bar and click Search.
3. Type your address and hit Continue.
4. Wait for the scan to finish.
5. After the scan, find your listing.
6. Click Remove My Private Info at the top-right corner of your dashboard.
OneRep's automatic listing removal costs $8.33 monthly. It also offers a Family plan for about $15 per month.
DeHashed

DeHashed is a cybersecurity company that offers many services related to online security. It can remove your personal information by identifying data breaches from broker sites like AnyWho.
This tool also provides a free scan to evaluate whether your data is vulnerable to cyberattacks. You can enter many inputs, including your name, email, and IP address.
Before using this service, you must get a subscription plan to access the records. Scan reports are not available for the free option.
Here's how you can use DeHashed:
1. Open your browser and go to DeHashed.
2. At the top-left corner of your screen, click Search.
3. Click Fields and choose an input option.
4. Enter the input option and click Search.
5. Scroll down to find your listing among the search results.
6. As soon as you see your profile, click Request Entry Removal.
After that, DeHashed will send the removal requests to the websites with your data.
DeHashed also provides breach monitoring to ensure that your privacy is not exposed. You can purchase their weekly plan for $5.49. It also comes with other incredible features.
Opt Out Using A NetReputation Call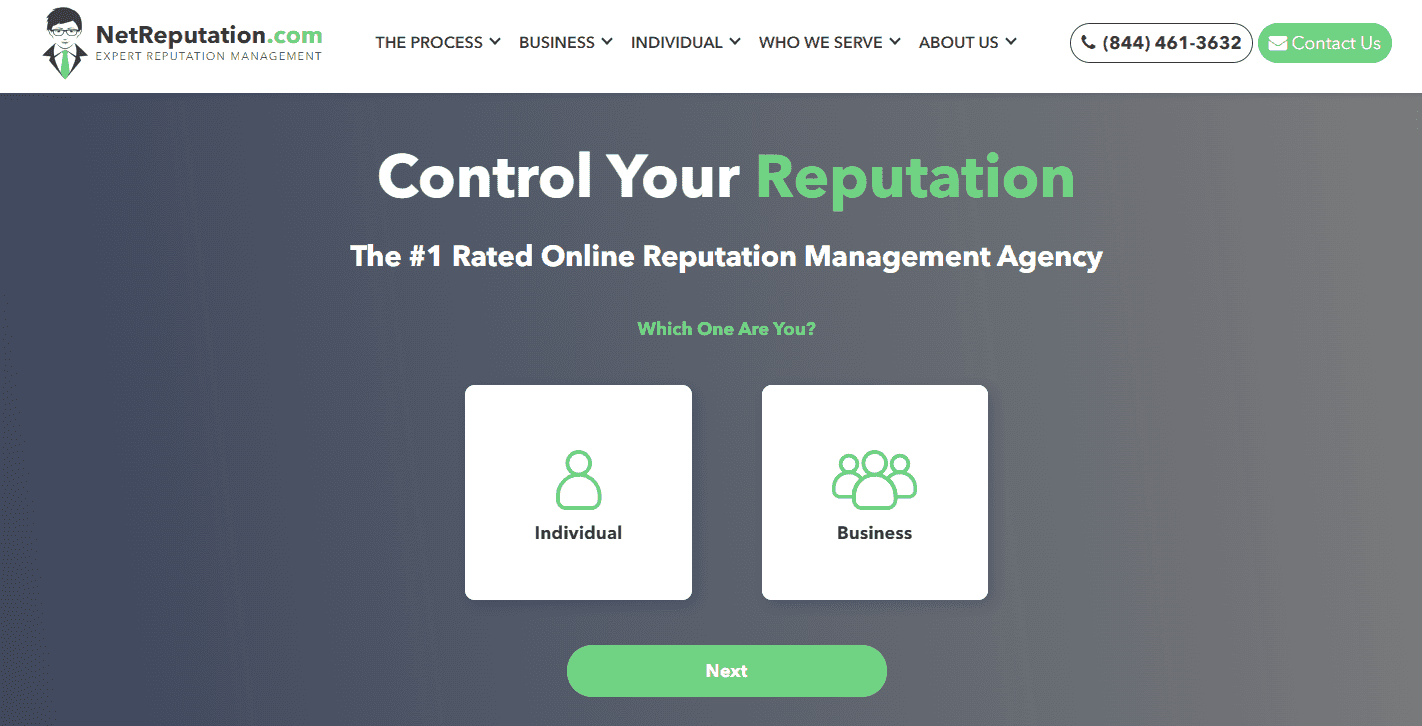 Currently, AnyWho does not offer the option of opting out via customer support. However, you can contact NetReputation to do the work for you.
This reputation management service can help remove your personal information from AnyWho and other data broker sites.
To opt out of AnyWho, call NetReputation.com at (941) 499-0229. They will ask for your personal information to execute the opt-out process.
But despite being a convenient service, remember that using this service can be pricey. Its charge will vary depending on the scope of your request.
Opt Out Using Google Data Removal Request
Another method to opt out of AnyWho is submitting a Personal Data Removal Request. This method involves an opt-out request from the Google search engine, where data broker sites like AnyWho harvest your public records.
To initiate a Google opt-out request, here are the following steps:
1. Launch your browser and go to Report Content on Google.
2. Fill out the boxes with the required information.
3. Paste the URL of your AnyWho listing in the removal boxes.
4. Scroll down and tick the Sworn Statement checkboxes.
5. Provide your signature and complete the CAPTCHA.
6.Click Submit.

Google will delete your data from the links you provided. They will email you if they need more personal information to complete the opt-out process.
Monitor Your Privacy With Have I Been Pwned
Have I Been Pwned is a free website tool that allows you to check your privacy via email. Even though this free service does not offer a follow-up solution, it gives you an idea of how vulnerable your online privacy is.
To use Have I Been Pwned, follow these easy steps:
1. Go to Have I Been Pwned.
2. Enter your email address in the search bar.
3. Click pwned?
4. Wait for the results to show.
The results will show which websites have your email address. It will help you execute measures to protect your information from possible data breaches.
Bottom Line
Staying safe in today's digital landscape can be a challenge. With the rising number of cyberattacks, it is crucial to protect yourself online.
Minimizing your digital footprint is one way to do that. Opting out of data broker sites like AnyWho reduces the personal data that the Internet holds.

You can also check out our guide on removing your information from PrivateRecords.
FAQs.
---
How do I remove myself from public records?
Removing yourself from public records takes a lot of work. One method is by submitting an opt-out request to data broker sites. Most data brokers have their removal process. You can also use third-party services like DeleteMe and Incogni to remove your info from public records.
How did AnyWho get my information?
AnyWho gathers information from public records or publicly-obtained information, which Intelius provides.
Darko Jacimovic
With over six years of writing experience, Darko is a prolific writer in multiple industries including, but not limited to, technology, digital marketing, and finance. Acquiring a BA in English pushed him to pursue his lifelong dream to conquer the internet and take over the SERPs with high-quality content. Darko became an expert in technology the hard way—he broke a lot of computers and cellphones. Now, he tries to give back to the community by crafting some of the most popular tech guides and articles on the World Wide Web.
Leave your comment
Your email address will not be published.