-> Published on: 29-04-2023







-> Benefited Readers - 30,995 and Counting
How to View Private Instagram Profiles? [3 Simple Methods]
Florence is a dedicated wordsmith on a mission to make technology-related topics easy-to-understand.... | See full bio
There are multiple reasons to learn how to view a private Instagram account and its activity. We listed use cases here and provided solutions accordingly, such as:
Checking photos and activity of random private profiles on Instagram (it can be your crush or people you like)
Checking the photos and activity of people who blocked you on Instagram.
Watching someone's stories or videos anonymously without them knowing.
Monitoring your kid's Instagram activity without them knowing.
Different methods exist to view private Instagram profiles, depending on your use case. You will learn all about them below.
⚠️ Reminder: As curious people, we test things like this mostly to educate parents who want to monitor their kids for security reasons. Monitoring someone else's private account can be considered an unethical and illegal privacy invasion. We encourage people to respect others' privacy from a legal and moral perspective. Also, check your local laws or seek consent before using the tools in this article.
Easy Ways to View Private Instagram
Since technology is advancing steadily, even viewing private Instagram profiles is made possible. Today, several tools and techniques exist to conduct this, depending on your reason.
Method 1: Create a New Account
⭐ Best For: Checking the photos and activity of people who blocked you on Instagram.

So this person whose Instagram profile you want to view has blocked your account. This might seem dead-end, but you can always create a new account to monitor their activities.

If this doesn't work, it's time for non-spammy third-party tools to help you view private IG profiles.
Method 2: GlassGram (Visit Site)
⭐ Best For: Works well for viewing random private profiles, blocked profiles, and anonymous watching

We never believed people could bypass Instagram privacy locks. But many websites, apps, APKs, and mods still promise hope about viewing private Instagram accounts for free in 2023.
As curious as we are, we tested some tools, APKs, and mods, like:
Instamods.com
Glassgram
Instafree view
Instagrab
Private photo viewer
WatchInsta
IstaPrivate
Instastories.watch
Most of these options take you to a certain step, making you complete a survey as part of a manual verification. Some also force you to install spam apps on your mobile phones. Others promote other websites.
Our verdict: none of them works and are spam except GlassGram.
Before proceeding with this recommendation, we also read many reviews about GlassGram. So bought an account and tested it too. It works and works well for the top 3 use cases.
🔑 Key Takeaways: Glassgram works well for viewing random private profiles, blocked profiles, and anonymous watching. Unlike many other Instagram profile viewer options, it has a separate dashboard that monitors the activity of your target's private Instagram profile.
Here is the step-by-step guide on how to set it up (and you can even get a 10% discount on a Glassgram subscription after this):

Step 1: Go to the Contact Us page on the GlassGram Website. Ask them questions, like how many profiles I can monitor with GlassGram. They reply almost instantly with an answer and a 10% discount link.
Step 2: You can sign up with the link they send you.
Step 3: Once you are in the dashboard, give the username of the private Instagram profile you want to track.
Step 4: GlassGram takes around 7 days to give you details of the private profile you are tracking. Until then, the dashboard shows it as a pending process. After 7 days, you can view all the activity on your target private Instagram profile.
Besides checking private Instagram profiles, Glassgram has a few other interesting and useful features.
It can help you view IG stories and videos anonymously. The profile owner will never know you watched their story or video. All you have to know is the username of your target person.
You can also check the whole Instagram timeline in the calendar view of anyone, even though they made their profile private on Instagram.
📝 Note: There is a limit on how many private Instagram accounts you can check with this. For one subscription, you can watch one profile, and it costs $49.99 per month for one subscription.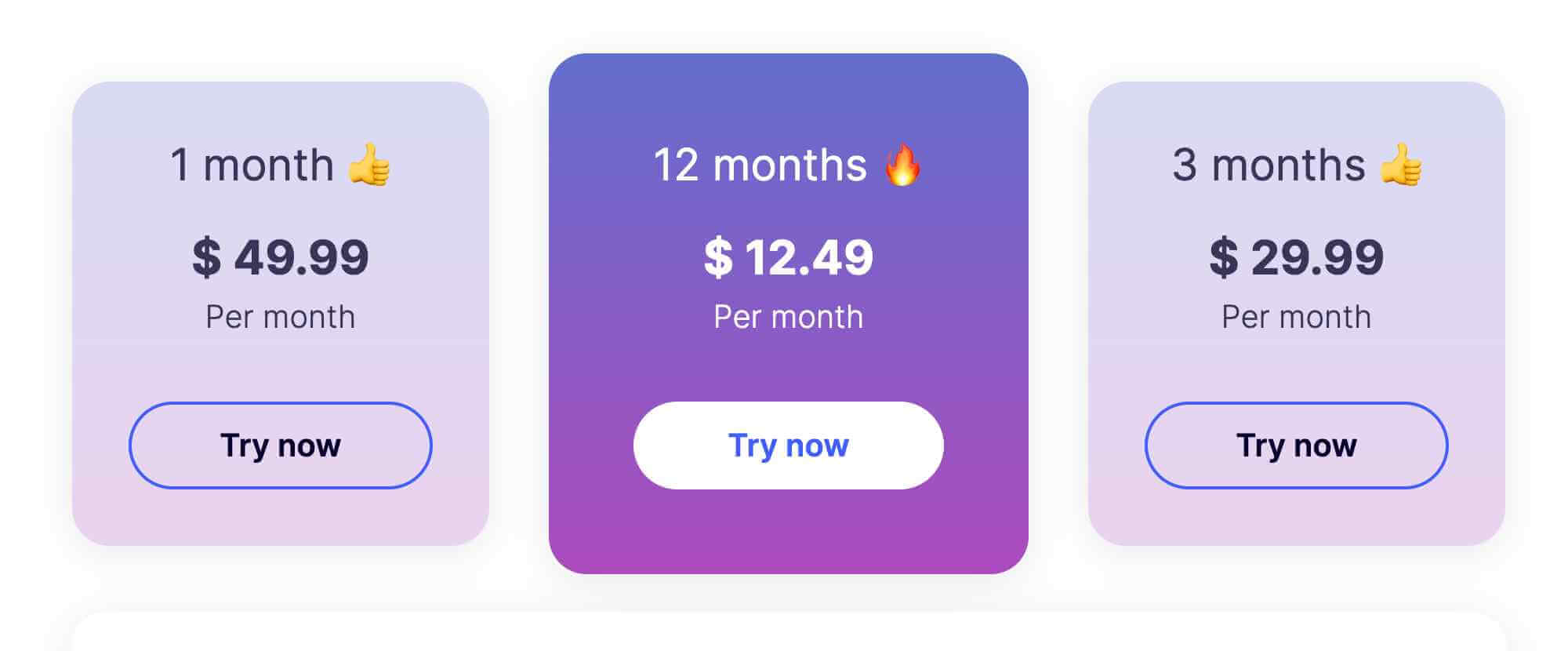 If you want to monitor two private accounts concurrently, you will need two accounts.
Considering the cost of the GlassGram service, we recommend it only for those keen on monitoring an unknown person's private profile.
For parents, instead of putting money on a third-party website, we highly suggest opting for credible parental control software instead.
Method 3: Using MSpy (Visit Site)
⭐ Best For: Monitoring your kid's Instagram activity without them knowing

Giving your kids freedom online is necessary to build independence and growth. However, protecting them from sketchy apps and violence is just as essential.
Kids with access to gadgets are likelier to see inappropriate content on social media platforms like Instagram. According to a survey, 54% of children were exposed to explicit content by age 13.
One of the most efficient spy apps is mSpy. It lets you monitor your kid's text messages, calls, location, and online activities — including Instagram.
✅ Pro Tip: As mentioned, we recommend mSpy as a monitoring tool. Before proceeding, read Techjury's review of mSpy to learn how it can help provide insights to parents regarding their children's online activity.

Step 1: Create an Account
Go to https://www.mspy.com/. Then, create an account and choose the best plan for you.
Step 2: Install mSpy on your phone
Click Wizard > Get Started.
Choose if the target device is an Android or iPhone.
The installation process differs for Android and iOS, so follow the instructions closely.
Step 3: Start Monitoring
After installing the app on the target phone, open a browser and head to mSpy's website.
Click Instagram on the sidebar.
You can start keeping tabs on their Instagram posts, DMs, and more.
Alternative Apps to mSpy
Other than mSpy, there are alternative apps to access your loved ones' private Instagram profiles. Some of the best ones are:
Price: $12.49 to $14.99/month for a 12-month subscription
Key Features:
Quick and Easy Setup
User-Friendly Interface
Social Apps Tracking
Video Call Tracking
uMobix is one of the quickest and most effective apps to watch what kids do on their phones. It lets you see their activities on social media platforms, even with private Instagram accounts.
Price: $9.99/month for a one-year plan
Key Features:
Keystroke Capture
Optimized Social Media Monitoring
Screen Recording Capabilities
Eyezy lets you view incoming and outgoing data on your kid's device. It also lets you see texts, calls, browsing history, and social media activity. With it, you can watch their Instagram posts and DMs.
Method 4: Send a Follow Request
⭐ Best For : Checking photos and activity of random private profiles on Instagram (it can be your crush or people you like)
Sending a follow request is the easiest way to view someone's private Instagram profile. As obvious as it is, the person you followed should accept your request.
You can watch their profile activity only after they accept your follow request.
Here's how you can send an Instagram Follow request:
Open Instagram. Click the magnifying glass icon to search.
Enter the username of the private account that you want to follow.
On the profile page, tap Follow.
The Follow button will change to Requested if the following request is successful.
Wait for them to approve your follow-up request.
🔑 Key Takeaways: We don't say this is the easiest way because it is obvious. Trust us! We tried ten different view-private Instagram mods and APKs. It is a tedious process to use these services, and most of them just SPAM you.
Takeaways
Viewing other people's private Instagram profiles is possible. But, as you learned, it comes at a price. Using Glassgram costs $49.99 monthly and involves some moral compromise of breaching someone's privacy.
As for monitoring your kid's activity on their private Instagram profile, there are easy and affordable solutions like Mspy, UMobix, and Eyezy.
FAQs.
---
How do you view private Instagram stories anonymously?
To view Instagram stories anonymously, turn on your Airplane Mode before tapping on the story. You can also use paid third-party websites and spy apps or software/
What is a Finsta account?
Finsta is a slang term or a contraction for "Fake Instagram." People use these fake Instagram accounts for many reasons, such as using them to spy on others or dumping pictures they deem too private for their main account.
Leave your comment
Your email address will not be published.
You may also be interested in.