Surfshark VPN Review [Tested]
Best for: Torrenting and streaming
Strengths
Unlimited devices
Good server distribution
Double VPN
Good protocol selection and encryption
Weaknesses
Customer support could be better
Complex VPN configurations
Inconsistent performance
Surfshark is a feature-packed affordable VPN service. It's secure, works with Netflix, and is great for torrenting.
On top of that, it also offers pretty decent speeds! With features such as kill switch, leak protection, private DNS, camouflage mode, and the ability to bypass geoblocks, it's one of the best options out there.
Here's what else we found out during the research for our Surfshark VPN review:
Surfshark Features
Here is our 2022 review on the Surfshark features:
CleanWeb
Working with anti-malware technologies that utilize heuristics, sandboxing, and removal, this technology allows you to surf in a cyber space that has no malware, ads, blockers, and phishing attempts. CleanWeb security features work by way of its sophisticated malware detection technology. It discards suspicious links, saves your mobile data, and blocks intrusive ads.
Unlimited devices
Connect and use all your internet key exchange V2 enabled devices with Surfshark. One account can accommodate unlimited devices. It ensures that all your devices such as your mobile phone, computer, TV, and smartwatch are all protected at all times.
Kill Switch
The kill switch continuously polls your VPN servers and monitors your network connection. If the Surfshark recommended server is down, or the connection drops, the kill switch blocks your access to the internet until the VPN tunnel is restored. This technique prevents accidental exposure of sensitive data to hackers. It's a great security addition to the Surfshark encryption. The kill switch also works by synchronizing the internet connection across all devices if there is network latency. That way, all devices connected to the network are prevented from accessing unsafe networks. It worked flawlessly during our tests.
Still, there are some Surfshark VPN reviews that report some issues with the kill switch.
Whitelister
The Whitelister allows you to access a public network, LAN, and WAN bypassing the VPN tunnel. Also known as split tunneling, the main advantage of this feature is that conserves bandwidth, prevents bottlenecks, and allows you to choose which apps go through the VPN tunnel.
Multihop
Also called a double VPN, it provides an additional layer of security by connecting via multiple countries. You can use two different servers located in different parts of the world are used to make a connection. This technique hides the real location of your IP address from cybercriminals, trackers, and your ISP. It improves your internet privacy and also ensures that your network traffic is not subject to snooping. You can browse safely and access any website either in China or North Korea to Australia or the UK.
NoBorders mode
NoBorders mode is VPN obfuscation that masks VPN traffic. OpenVPN over IPSec is the default protocol used; but whilst securing data, a distinctive signature is added to the traffic. Traffic monitoring advanced detection software can detect this signature and disallow access. NoBorders bypasses government censorship in countries like China, for example, preventing ISP throttling, evading network blocks, and keeping you anonymous. It enables you to enjoy content from across the world, access any website, and use any app in any part of the world. No more worrying about geoblocks!
It was one of our favorite discoveries when writing this Surfshark VPN review.
IP anonymity
Users' personally identifiable information is hidden allowing Tor network anonymous web browsing. Anonymous programs that utilize onion routing via obfuscated VPN are used in conjunction with proxy servers and VPN to implement this. Public traffic analysis software resident on routers is denied any access to information on the traffic by way of Surfshark's traffic encryption algorithms. Anonymous web servers are placed that act as a proxy between your network and the target network. That way you can bypass government restrictions on domains and access any information resource. IP address hiding prevents attackers from retrieving your IP address and network credentials. Surfshark reviews indicate how users were able to use their free-will when using the service.
Secure VPN tunneling protocols
IKEv2, Open VPN, Shadowsocks are some of the VPN tunneling technologies used. These are the current industry trending protocols offering superior speed and security over obsolete protocols such as L2TP or PPTP. Surfshark's VPN protocols are available on macOS, Windows, Android, iOS, Fire TV, and Linux.
Private DNS
On each server, a private DNS service ensures that DNS requests are not sent to the public ISP's DNS but to a private one, which resolves the network address and routes traffic to the appropriate destination. Using the IPv4 stack, this leak protection mode ensures heightened security levels.
Surfshark Advanced Features
In addition to the numerous features packed in Surfshark VPN, it also offers military-grade encryption and a Camouflage mode.
VPN Encryption
The symmetric key cipher used is AES-256. Surfshark's implementation of this algorithm is understood to be impenetrable by side-attacks or brute force attacks. There have been no known instances of this encryption technology being hacked. Surfshark's VPN encryption is done in multiple modes such as asymmetric key exchange, symmetric key exchange, encryption algorithm, and integrity algorithm. According to user-written Surfshark reviews, there haven't been any issues with the encryption protocol.
Camouflage mode
The main purpose of this mode is to circumvent network blocks by hiding the OpenVPN traffic. Using pluggable transport software, which is a standalone software that accepts client requests and routes them to a server, obfuscation is achieved. No traces of OpenVPN signature can be recorded by network elements. It ensures that your network traffic is not decrypted. Camouflage mode is enabled by default when connecting to Surfshark's servers using the TCP and UDP protocols.
Surfshark VPN Servers and Locations
There are more than 3,200 servers of Surfshark spread across 65 countries. There is private DNS on each one. All of them support peer-to-peer data transfers and are governed by strict no-logs policies; no data retention required. Servers are located in Europe, the Americas, Middle East, Africa, and the Asia Pacific. Surfshark allows you to pick a server, allowing your network traffic to become untraceable to any network monitors.
Surfshark VPN Speed
How fast is Surfshark?
Surfshark's speeds are pretty decent. Not the fastest on the market, but surely covering the expectations. It's fast enough for streaming and torrenting. The speeds are fairly consistent and perform similarly, no matter which server you have chosen. During the tests for our Surfshark review, we didn't experience any significant drops in speed.
Surfshark VPN Privacy and Jurisdiction
The company operates under the jurisdiction of the British Virgin Islands. There is no law mandating any VPN service providers to store logs. Therefore, no logs are maintained. Furthermore, the British Virgin Islands aren't a part of the Fourteen Eyes alliance.
Surfshark has not been involved in any scandals to date. There have not been any cases of data breaches or data being sold by the VPN service provider.
Surfshark uses the IPSec tunneling protocol. Authentication headers, encapsulating security payloads, and security associations are implemented as part of this protocol; all of which cumulatively establish strong VPN privacy.
Surfshark VPN Security and Protocols
IKEV2 – Surfshark utilizes IKEV2 protocols, strong x.509 authentication mechanism, and Diffie-Hellman key exchange protocol via its private DNS servers to establish shared secret network sessions. In case of P2P sharing and streaming, security policy per peer is maintained as well.
OpenVPN – Surfshark utilizes 256-bit AES encryption, SSL, and TLS protocols of the OpenSSL stack underlying its OpenVPN usage. Ciphers are encrypted using keyed-hash message authentication code that secures data packets. Using pre-shared keys, peer authentication is achieved during torrent transfers. Running on the UDP and TCP protocols, the VPN tunneling protocols have 256-bit encryption and are also extended by way of plugins or third-party add-ons to augment security.
Shadowsocks – It is mainly used to bypass censorship so that users of the VPN service can visit blocked websites. Based on the SOCKS5 web proxy, this is a lightweight protocol that is used in conjunction with pluggable transport mechanisms.
Surfshark VPN Leak Test Results
Before using a VPN service, it is desirable to test its DNS and IPv6 protection. IP and DNS leak tests are a critical aspect because it prevents the browser extension from routing your requests through the ISP instead of your VPN service. This vulnerability check is essential especially on networks that utilize split-tunnel technology.
So, of course, we did that, when writing this Surfshark review.
We tested the service for DNS and IP leaks, and Surfshark passed them successfully. There were no leaks detected.
Surfshark VPN and Streaming Services
With more than 3,200 servers in more than 63 countries, Surfshark is optimized for no-buffering, simultaneous connections on multiple devices, and high-definition streaming.
Surfshark is great for Netflix unblocking. You can also access other popular streaming services like Disney+, HBO Now, Prime Video, Hulu, DAZN, Sky Go, Hotstar, AbernaTV, YLE Areena, BBC iPlayer, etc.
Using the NoBorders mode you can unblock websites and start streaming content from any service provider. This is achieved by bypassing geo-restrictions allowing P2P sharing and streaming.
How Good Is Surfshark VPN for Torrenting?
Surfshark is designed to work seamlessly with torrent engines such as uTorrent, BitTorrent, qBittorent, Vuze, Deluge, and several other P2P torrent clients. When downloading torrents or seeding them, the traffic is private, unrestricted, and fast. Zero throttling allows fast speeds. While some service providers choose to slow down speed based on the content being downloaded, this VPN service does not apply any such restrictions.
On top of that, Surfshark offers dedicated servers for torrenting, optimized for better speed.
While we performed our torrent speed tests, Surfshark did very well. That said, Surfshark's speed for torrenting is on par with the best in the industry.
Can Surfshark VPN Bypass Geoblocks?
Surfshark offers unlimited bandwidth and military-grade security with all of its servers spread across more than 60 countries. The VPN service can bypass geoblocks and geographically controlled website content or any kind of censorship. It allows users to access all types of content in any geographic location. All Surfshark VPN plans provide this feature.
Ease of Use
Getting started with Surfshark is easy. After downloading and installing the client, the installer allows for signup and payment without necessitating the use of any third-party browser extension.
The user interface is extremely easy to navigate. You have everything you need right in front of you. There's no cluttering and no need to read long manuals on how to use the software.
Still, novice users may find configuring the OpenVPN protocol somewhat challenging.
Customer Support
Surfshark offers round-the-clock chat assistance. It is not a chatbot, but a representative answering your questions over chat.
However, albeit fast and friendly, the reps aren't that helpful if you face any serious issues with the service.
Most queries have answers on the FAQ page. If you have a concern regarding anything, check the knowledge base - a high chance there will be relevant information.
Surfshark VPN Price
So, how much does Surfshark cost?
Well, like the most popular VPN services out there if you prepay for a longer period you get quite a bargain.
1 month - $12.95
12 months - $3.99/month
24 months - $2.30/month
There's a 30-day money-back guarantee on the last plan.
Surfshark VPN Review -Verdict
Surfshark's powerful suite of features makes it amongst the preferred VPNs for streaming, torrenting, and accessing restricted content. Backed by modern-day encryption technologies and utilizing the best of prevailing tunneling protocols, Surfshark is a low-priced VPN service with more than 1,700 servers worldwide. Considering the features versus price ratio, the cost-to-benefits ratio is favorable. And the easy-to-use interface is also a great bonus!
FAQ.
---
Is Surfshark trustworthy?
This VPN service is based in the British Virgin Islands. It does not come under the Fourteen Eyes jurisdiction. Therefore there is no requirement of data retention or to store logs of network activity. Moreover, there is no information about any data breaches or misuse of customers' data. That said, you can trust that software.
Is Surfshark worth the money?
Most definitely. It's very affordable and it comes with numerous features. What more can you ask for?
Is Surfshark good for Netflix?
Surfshark is optimized for streaming from popular content service providers that include streaming sites. We have more information about that in our Surfshark VPN review.
Surfshark is a legal entity and operates via its thousand plus servers spread across multiple geographic locations.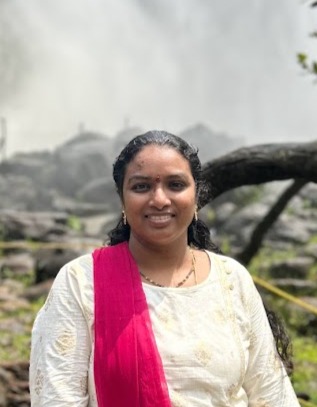 Jalluri Sirisha
Sirisha is a networking enthusiast with a bachelor's degree in computer science and engineering. She has developed a keen interest in Virtual Private Networks (VPNs) and has gone the extra mile to gain firsthand experience and knowledge.
Leave your comment
Your email address will not be published.