5 Chromium Based Browsers [With Additional Features]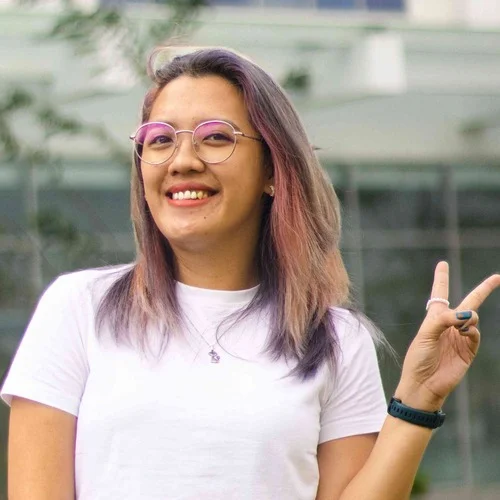 Girlie Defensor
Joined June 2023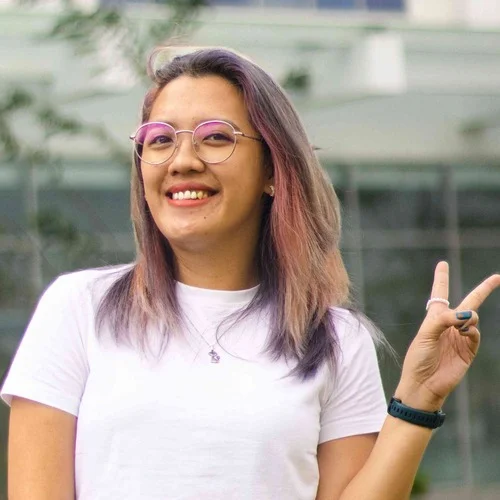 Girlie is an accomplished writer with an interest in technology and literature. With years of experi... | See full bio
Google Chrome may be the most popular web browser today, but there are many other browsers built on the Chromium codebase. So if you want to switch to a different browser without losing some of Chrome's best features, here are the top 5 Chromium based browsers you can try.
Top Chromium-Based Browsers
With an estimated market share of nearly 65%, Google Chrome is the leading web browser in the world.
When the browser was first introduced in 2008, it launched alongside Chromium, an open-source web browser project that generates the source code Chrome is built on.
Chromium is free to use, meaning anyone can use the code to create their own browser and add or remove any functionality they want.
That has allowed developers to create more secure and less RAM-consuming alternatives to Google Chrome. Today, there are a handful of web browsers that are based on the Chromium code. Some of the best chromium-based browsers include:
Microsoft Edge
Brave
Opera
Vivaldi
Comodo Dragon
1. Microsoft Edge
Image credit: microsoft.com
Microsoft Edge is the newest addition to the Chromium family. Edge was originally an HTML-based browser, but in 2020, Microsoft launched its new Chromium-based version.
This new revamped version of Edge is speedy and stable, with a minimalistic interface that largely resembles Chrome. The browser is compatible with Google Chrome extensions, so you won't be limited to Microsoft's much smaller extension library when you want to add more functionality.
Microsoft Edge also offers several privacy and security features, making it a safer alternative to Google Chrome. For one, it has built-in tracking prevention that stops websites you don't access directly from collecting data about your browsing activity.
Edge also comes with Microsoft Defender SmartScreen. Similar to Chrome's Safe Browsing, this feature offers protection against phishing and malware attacks, with real-time reputation checks of websites and downloads.
Another standout Edge feature is Collections, which enables you to collect information for websites, organize it and export it directly into Word or Excel.
Microsoft Edge offers cross-platform support and is available on Windows, Mac, Linux, Android, and iOS. Using your Outlook email, you can sync your browsing data across devices.
2. Brave
Image credit: brave.com
Brave is arguably the best Chromium browser for privacy-conscious users. It blocks all ads and trackers from websites by default, resulting in a faster and more secure browsing experience.
Thanks to its ad-blocking capabilities, Brave also consumes much less power on mobile, reducing battery consumption by 40% compared to other leading web browsers.
Brave is also one of the best web browsers with a built-in VPN. Brave VPN is available for Android and iOS devices and is powered by Guardian. It combines a VPN service with a firewall to offer network-level protection, blocking unwanted surveillance on every app on your device.
Brave's Private window uses Tor as a web proxy, allowing users to hide their IP address when browsing the web.
In addition, Brave is one of the few web browsers to offer a built-in cryptocurrency wallet. This Ethereum-based crypto wallet lets you manage your crypto assets directly within your browser without the need to install an extension.
Brave also works seamlessly across desktop and mobile platforms, syncing all your browsing data, such as bookmarks, history, passwords, and more.
3. Opera
Image credit: opera.com
Opera is one of the oldest and most well-known Chrome-based browsers. It was initially introduced in 1995, but in 2013 it switched from its proprietary Presto engine to Chromium.
Opera comes with a free VPN service that will enable you to browse safely and access region-blocked websites without the need to install a third-party VPN app. It also has a built-in ad blocker that, when enabled, blocks all ads from websites and speeds up your browsing.
Opera also offers many customization options. Namely, it supports light and dark themes, font configuration, and different wallpapers. It also has a built-in sidebar that lets you directly access Twitter, Instagram, WhatsApp, Facebook Messenger, and other messaging apps without needing to open separate tabs.
To personalize your browsing, you can also add shortcuts to your most visited sites and apps right on the homepage.
Opera is available for Windows, Mac, and Linux and also offers mobile apps for Android and iOS. You can sync your browsing data across these devices simply by logging into your Opera account.
4. Vivaldi
Image credit: vivaldi.com
Launched in 2016, Vivaldi is one of the newest browsers based on Chromium. It was developed by Opera's former CEO, Jon Stephenson von Tetzchner, who saw it as a chance to create a more feature-rich Opera spin-off.
One of Vivaldi's most unique features is Two Level Tab Stacking, which lets you group multiple tabs into a "stack" and separate them into two rows of tabs. If you have the habit of opening many tabs at once, this will undoubtedly help you stay more organized.
Another noteworthy feature of Vivaldi is Web Panels, which allows you to keep your most visited websites pinned to a side panel.
The browser also includes a built-in ad blocker, tracking prevention, Chrome extension support, and screen capture and translation tools, among other features.
Vivaldi is one of the most customizable web browsers on the market. You can personalize it by adding an image to the tab bar, changing or creating themes, and making the UI change colors based on the design and appearance of the website you are visiting.
With mouse gestures and keyboard shortcuts available, you can also speed up navigation and optimize your browsing experience.
Vivaldi is currently available for Windows, Mac, Linux, and Android but lacks support for iOS devices, although the company claims an iOS app will be released in the future.
5. Comodo Dragon
image credit: comodo.com
Comodo is known for its antivirus software, but it also offers one of the best Chromium browsers. Unfortunately, Comodo Dragon is only available on Windows, which explains why it is less popular than other Chromium browsers we've mentioned, but it offers excellent features nonetheless.
Comodo Dragon has a Chrome-like interface but removes some of Chrome's most privacy-compromising features, such as address bar suggestion and user tracking, to offer PC users a safer browsing experience.
As additional safety measures, it includes a built-in Secure DNS service and SiteInspector malware-scanning technology that will protect you from online threats while browsing.
Thanks to its Domain Validation technology, Comodo Dragon will also warn you whenever you visit a website with a weak SSL certificate. Comodo Dragon is also unique in letting users who want to uninstall the browser keep their cookies and cache.
Bottom Line
Switching to any of these Chromium based browsers will let you retain some of Chrome's best features while removing some of its privacy concerns.
Not ready to make the switch yet? See our detailed guide on how to make Chrome more secure to keep your data safe while using Chrome.
Leave your comment
Your email address will not be published.
You may also be interested in.