-> Published On: 14-08-2023
How to Delete a Yahoo Account?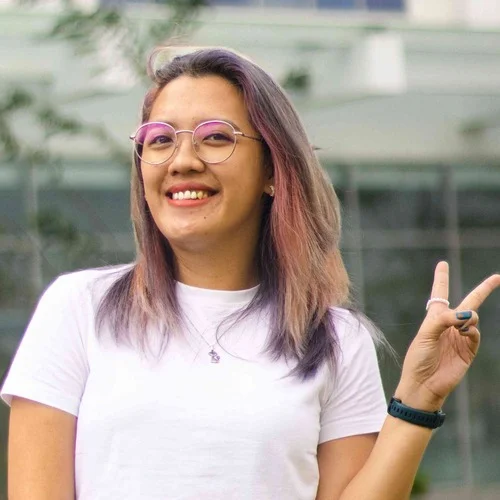 Girlie Defensor
Joined June 2023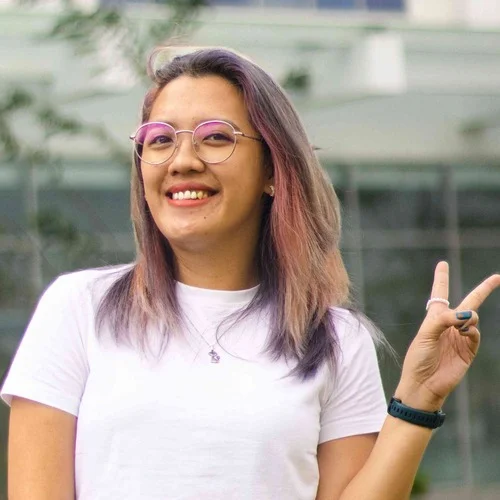 Girlie is an accomplished writer with an interest in technology and literature. With years of experi... | See full bio
Deleting a Yahoo account has become a safety measure for everyone. This is after the severe data breach that affected 500 million Yahoo accounts.
With the platform's significant decline, only 227.8 million accounts remain active. It's quite low compared to all 4.37 billion active emails today.
While you can leave it open, deleting your Yahoo account is still safer. This lets you avoid the risk of being exposed to another data breach attack like what Yahoo experienced.
Read on to find out how to delete your Yahoo account in 5 easy steps.
🔑 Key Takeaways
Due to Yahoo's decline and potential breaches, it's safer to delete unused accounts to prevent security vulnerabilities.
Yahoo's history of data breaches highlights security risks, compromising billions of sensitive information.
Deleting a Yahoo account involves five steps: logging in, visiting the termination page, verifying the decision to delete, entering details, and waiting for completion.
Make sure to cancel subscriptions, redirect emails, inform contacts, and back up essential emails before deleting your account.
Steps to Delete a Yahoo Account
People have different reasons for deleting an account. Some users need a new one, while a few already have another email. There are others whose accounts have been idle for a while.
Whatever the reason is, deleting your Yahoo account is super easy with these 5 steps:
Continue reading to learn how to do each step accordingly.
1. Log in to Your Yahoo Account
To delete your Yahoo account, log in and manage it first. You can do it by going to Yahoo's website or by directly visiting Yahoo's login page.
2. Go to the Account Termination Page
After logging in, go to Yahoo's account termination page to initiate the deletion process.
✅ Pro Tip
Before proceeding to the next step, scan the account for important emails, files, or other content. Forward or transfer it to a new and active account for easier access.
3. Verify the Decision to Delete
You'll get a warning stating that deleting your Yahoo account will delete every piece of data.
If you want to continue the deletion process, click the Continue Delete My Account button. Otherwise, click the Cancel button to bail out of deleting your account.
4. Enter your Yahoo Email Address
Yahoo gives you another chance to change your mind about deleting your account. This is to confirm that you are set on deactivating your account.
Enter your Yahoo account email address at the text line. Click the Yes to complete the process. You can bail out by clicking Cancel.
5. Receive the Deletion Verification Message
After the successful account termination, you will get a verification message from Yahoo. Click Got It to finish the process.
👍 Helpful Article
Other than Yahoo, deleting your Google account is also easy—whether using a browser or phone. The process only takes 5-6 steps and is fairly similar to Yahoo's.
Tips Before Deleting Your Yahoo Account
Before you delete your Yahoo account, there are a few things you need to consider. Make sure to do the following before initiating an account deletion request:
1. Cancel any subscriptions
Typically, once you sign up for a subscription, your payment method is automatically charged when renewing. The last thing you want is a recurring subscription because of a deleted Yahoo account.
Here's what you can do:
📱 From the Yahoo Mail app
Hit the Profile icon. Choose Settings.
Select Manage subscription.
Click Cancel subscription.
Follow the prompts to finish canceling the service.
💻 From the web browser
Click Subscriptions on the bottom left of the Yahoo Mail Menu.
Select the subscription you would like to cancel.
Hit Cancel Service.
Follow the steps to finish canceling the service.
2. Redirect emails to a new address
Emailing is a common form of communication, especially in workplace settings. After all, an average office worker gets 120 emails or more daily.
To ensure no messages are lost while deleting your account, re-direct the emails you're getting in your Yahoo account to a new address.
Follow the steps below:
Click Settings and select More Settings.
Choose Mailboxes. Select the primary mailbox account.
Under Forwarding, enter the Forwarding Address (your new email address).
Click Verify.
Log in to your forwarding address and follow the instructions.
📝 Note
The auto-forwarding feature is only available to Yahoo Mail Pro users, which is unavailable for new subscribers in the US. If you're not using Yahoo Mail Pro, try forwarding the old messages manually and follow the next tip.
3. Let your contacts know
You would not want your contacts to continue reaching you using a deactivated email. Inform them that you are deleting the email account and provide the one where they can contact you.
📝 Note
This tip is a must-do for businesses, so customers will know how to contact them. It also applies to employees with important clients and valuable connections in their contact lists.
4. Download any essential emails
Backing up your emails for safety or offline use is a good idea. Since Yahoo Mail does not have an export feature, you can do the following options:
Forward the email to another email address
Print a hard copy
Copy and paste each email into a text editor
Download your email from Yahoo Mail into a third-party app
⚠️ Warning
Remember that you cannot recover your Yahoo account easily once permanently deleted. Make sure to double-check everything first before you finalize the termination.
Why Should You Consider Deleting Your Yahoo Account?
Users delete their Yahoo accounts due to the security issues that others experience. Here are some of the data breaches involving Yahoo:
1. 2013: From an initial report of 1 billion, Yahoo updated it to 3 billion data breach cases. The leaked information about these Yahoo accounts included security questions and answers.
2. 2014: Yahoo estimated more than 500 million accounts lost essential data in a hack in 2014. They did not reveal this incident to the public until 2016.
3. 2019: After some research, Yahoo found a database that exposed over 2.7 billion email addresses. Some of those addresses include Yahoo domains.
💡Did You Know?
Over 47.3% of all emails are spam. They usually contain malware that can take over your device. Always secure your emails and avoid clicking links from suspicious emails.
Conclusion
While Yahoo remains usable, more and more users are still thinking of deleting their accounts. Delete your Yahoo account anytime for safety, comfort, or a simple update.
Always remember to do the tips above before terminating your account. Back up your data, inform your contacts, and redirect future messages to your new address.
FAQs.
---
How long does it take for Yahoo to delete your account?
Yahoo takes 30 days to make the deletion permanent. After verifying the termination, your emails and other Yahoo services won't be accessible.
Why do my deleted Yahoo emails keep coming back?
Deleted Yahoo emails can come back if you get a reply from them. Yahoo has a "Conversations" feature that groups messages as an email chain. If it's on, you can still receive replies to deleted emails.
Why is Yahoo on my Google Chrome?
It may be due to the browser hijacker virus. Hackers use the Yahoo search redirect virus to earn revenue from clicks. Removing the Yahoo Search virus is easy, so you should do it as soon as you notice the unusual redirecting.
Leave your comment
Your email address will not be published.
You may also be interested in.