-> Published On: 25-09-2023
Instagram Age Demographics to Know in 2023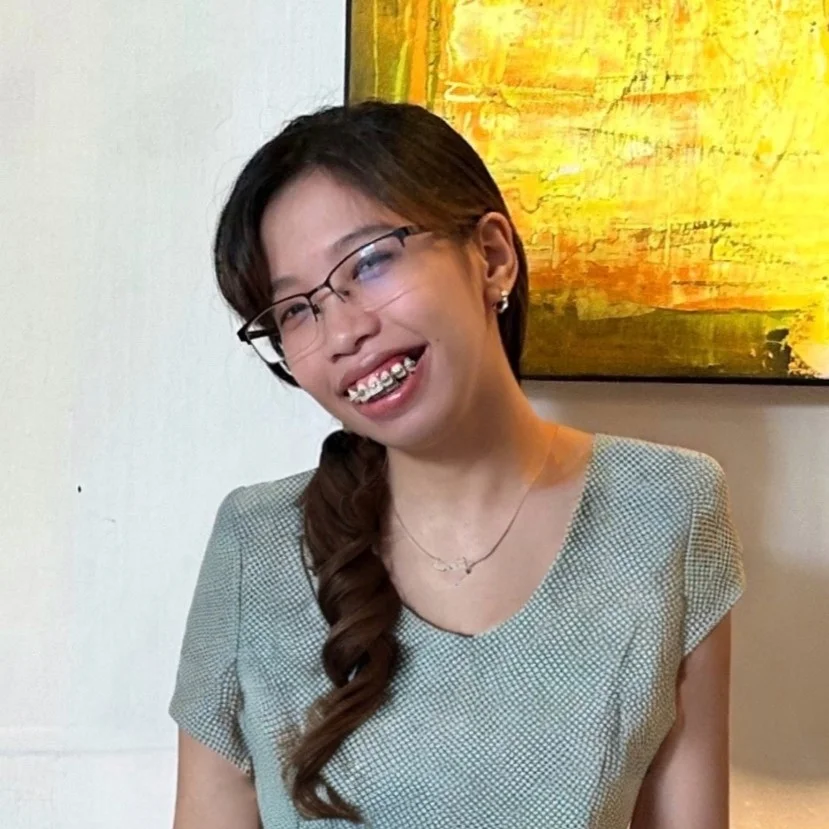 April is a proficient content writer with a knack for research and communication. With a keen eye fo... | See full bio
Despite the heated competition, Instagram is the fourth most prominent social media platform, with 2 billion active users. Instagram creates a space for users to share photos and videos with the general public or a curated list of followers.
Instagram's visual appeal continues to attract people from all walks of life. From sharing personal milestones, hobbies, and educational content to using the platform as a business content management system, Instagram is one of the best platforms to do it with.
With a diverse pool of Instagram daily active users piquing public interest, the statistics below showcase the breakdown of Instagram users' age demographic according to age group categories and location.
Overview of Instagram User's Age
Like most social media sites, Instagram has a 13-year-old age restriction for users who want to create an account and use the platform. Instagram's parental control restricts users' ages to maintain the platform's safety, security, and integrity.
Despite the age restriction, about 20.3% of the global population uses Instagram, garnering a growth rate of 12.2% over the last year.
Here are the updated statistics on the age demographics of Instagram users in 2023.
Statistics on Instagram Age Demographics
Age remains one of the critical audience characteristics when analyzing Instagram algorithms and demographics since individuals of the same age group are more likely to share similar cultural experiences, values, and beliefs.
With Instagram's place as a social media giant, peeking into the age demographics of its users can help identify the audience on the platform.
Here is the breakdown of Instagram users' age demographics.
1. Instagram is Gen Z's (18-24 years old) favorite platform at 32%.
(Oberlo, Napoleon Cat)
Recent statistics show that the highest age demographic for Instagram users is 18-24, making it Gen Z's favorite social media platform. This comprises about 32% of the platform's entire user base, which equates to approximately 517.7 million people, most of whom are male (16.7%).
With Instagram being a global social media platform, users in this age demographic are scattered worldwide. Statistics from Napoleon Cat show that Instagram's age demographic for UK users is 8.3 million. At the same time, there are about 659,000 Instagram users in Singapore for this age demographic.
Known as the most tech-savvy generation, Gen Z's presence on Instagram quickly means more exposure to the platform, integration into daily life, and a more substantial online presence.
2. Millennials (25-34 years old) are 2nd highest number of Instagram users at 29.6%.
(DATAREPORTAL, Napoleon Cat)
Millennials ranked as the second highest demographic on Instagram. More specifically, Millennials aged 25-34 comprise 29.6%, or about 488.7 million, of Instagram's user pool, most of whom also identify as male (15.7%).
On a global scale, 10.7 million users in this age group are from the UK. Meanwhile, 1.2 million are from Singapore, and about 4.1 million are from Australia. Like Gen Z, Millennials have a solid online presence on social media platforms.
3. Elder millennials (35-44) comprise 15.3% of Instagram's age demographic.
(Blog Hootsuite, Napoleon Cat, Gitnux)
Third on the list are users that are 35-44 years old, who make up 15.3%, or about 246.3 million, of Instagram's overall user base. Unlike the first two ranks, female (7.9%) audiences comprise most of this age demographic.
Elder millennials in this age group are keeping their rank as the third highest for the UK (6.8 million), Singapore (636,500 people), and Australia (2.6 million), as well.
According to Gitnux, millennials favor social media since it grew alongside its development. Much of this group turned to social media during the pandemic for information and news, discovering new products and services, and staying connected with friends and family.
4. Gen X (45-54 years old) is the 4th highest Instagram user, at 8.2%.
(DATAREPORTAL, Napoleon Cat, Gitnux)
Instagram's fourth highest age demographic are users aged 45-54 – comprising 8.2% or 132.2 million of its total user base. Like the previous ranking, most of this group is female, a trend for the remaining higher-aged demographic groups.
Now considered Gen X, users in this age demographic are considered the fourth highest age demographic in the UK, Singapore, and Australia.
Being one of the earliest adaptors to new media helped Gen X get acquainted with social media. They're among the highest demographics and generally use social media to network and purchase brands – key points that can help wield the platform for this demographic.
5. The youngest (13-17 years old) Instagram users comprise 8.1% of the overall demographic.
(Blog Hootsuite, Napoleon Cat, Genroe)
Data shows that the fifth highest age demographic for Instagram users is those aged 13-17, with about 131.1 million (8.1%) users. This Instagram age demographic has an even split between genders.
According to Napoleon Cat, about 1.9 million of the youngest demographic come from the UK, 121,200 are from Singapore, and 811,000 are from Australia.
Alternatively, 52% of social media users in Australia use the platform to have access to news. Considering the level of social responsibility attached to this age group, it's no surprise that the younger generation is one of the lowest age demographics for Instagram.
6. Boomers (55-64 years old) are among the lowest Instagram user demographic at 4.2%.
(Oberlo, Napoleon Cat, Forbes)
Meanwhile, Boomers, or individuals aged 55-64, are among the fewest in the age demographic for Instagram users, with a 4.2% percentage of the overall count. True to earlier trends for the older age demographics, women outnumber men in this statistic.
About 2 million users in this age demographic reside in the UK, 145,700 of whom are from Singapore, and 815,100 are in Australia.
According to Forbes, many Boomer social media platforms resemble traditional media comparable to cable TV programming. Instagram's vast difference from video-focused platforms like Youtube could be one of the reasons it has one of the lowest age demographics on the platform.
7. Oldest (over 65 years old) Instagram users comprise 2.6% of the overall demographic.
(Oberlo and Napoleon Cat)
On the other hand, users over 65 take up the bottom rung of Instagram users' age demographic, with only 41.5 million of them, or about 2.6% of the platform's total user count. Women (1.5%) outnumber men (1.1%) slightly.
Statistics from Napoleon Cat show that about 958,400 are in the UK, 66,900 are in Singapore, and about 459,500 are from Australia. Based on the numbers of the two lowest age demographics, Instagram has a fair number of users in the older demographic.
However, it's deficient in countries like Australia, which could be attributed to removing the search function from several social media platforms. The update prompted about 45% of Australia's boomer population to disconnect from social media altogether.
Conclusion
Launched in 2010, Instagram has managed to be one of the longest-standing social media platforms. With recent statistics proving its fame and favor among the youngest and most potential-carrying age demographics, the future is bright for the platform.
Instagram has kept up with emerging competitions by continuously transforming the platform's features and overall experience. By keeping its focus on user experience and incorporating additional studies and statistics surrounding Instagram's use and age demographic, Instagram's market size and reach are sure to expand.
FAQs.
---
What are the demographics of Instagram?
Instagram users are mainly within the 18-24 age group, with an almost even division between male (50.7%) and female (49.3%) users. About 60% of its users earn over $100,000, and about 43% have a college degree.
How is Instagram changing in 2023?
The platform recently released reels or short-form videos to keep up with media trends in 2022. Instagram will be returning to its roots and refocusing on photos in 2023.
What are the significant social media trends for 2023?
"Edutainment" and the creator economy will blossom in 2023! Entertaining and informative short-form videos are re-emerging on social media. Content creators will also have more space in the industry, especially those who invest in quality video production.
What is the new Instagram update 2023?
Instagram will roll out new updates like scheduled posts, content creator badges, collaboration features, and story photo threads in 2023.
Leave your comment
Your email address will not be published.
You may also be interested in.