-> Published on: 16-05-2023

-> Benefited Readers - 46 and Counting
Top 10 Social Media Demographics for 2023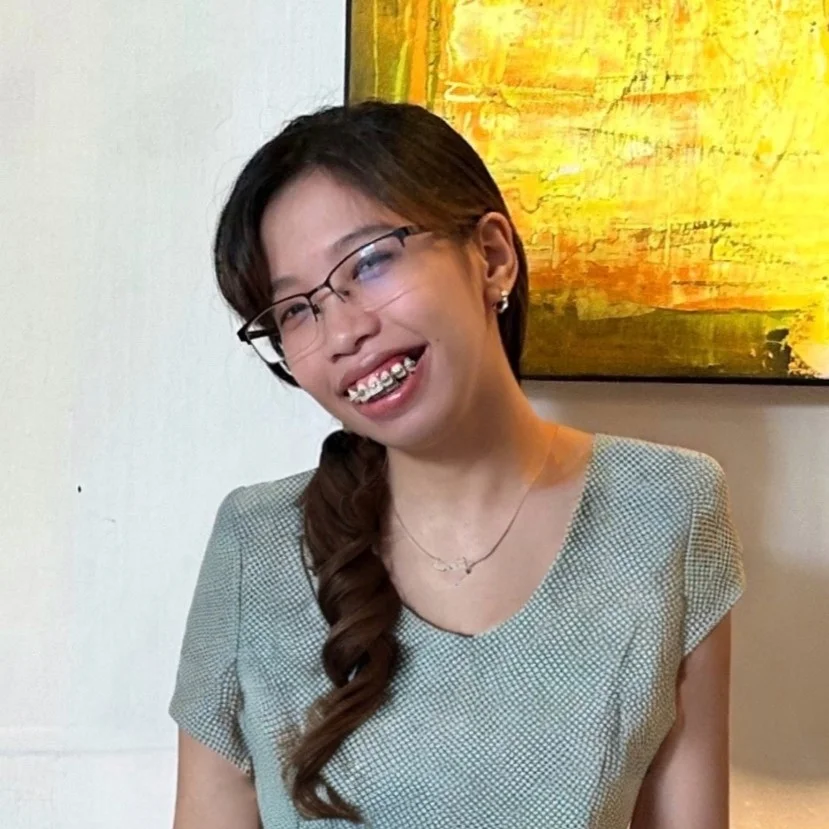 April is a proficient content writer with a knack for research and communication. With a keen eye fo... | See full bio
Social media platforms are used by almost 60% of the global population. Many of these users belong to varying locations, cultures, and networks - making it a lucrative platform for businesses, social networks, and information dissemination.
Demographic-focused marketing holds immense potential, with an anticipated revenue of $385 billion by 2027. It allows businesses and marketers to increase their chances of success as it fosters better engagement and higher conversion rates.
Read on to get insight into the different social media network demographics you can leverage to reach your targets.
Editor's Choice
Facebook has around 2 billion daily active users as of January 2023.
The Facebook Marketplace has approximately 561 million users.
Instagram offers the most ROI in sales and is preferred by 33% of online marketers.
There are around 1.38 billion Instagram users worldwide.
1 out of 3 Twitter users are educated and have a college degree.
The monthly average user base of Twitter is 556 million.
38.9% of TikTok's audience is aged 18 to 24.
29% of American TikTok users earn between $30,000 to $49,999.
Who are the People Using Social Media?
Nearly 60% of the global population is on social media, with around 4.8 billion users. On average, these users spend over 2 hours on messaging apps, posting on social media, and checking other posts online.
Let's look at how these users are distributed across popular social media platforms.
Facebook Demographics
Being the oldest among today's most popular social media platforms, Facebook has evolved in many ways. Today, 81% of American adults have a Facebook account, helping the platform keep its large number of users.
Read on and take a closer look at Facebook's active user base.
1. As of January 2023, Facebook has 2 billion daily active users.
(Datareportal)
Facebook reigns supreme among social media platforms in terms of user base. With 2 billion people logging in daily, the potential advertising reach is almost 2 billion as well.
Even though there's a trend with younger generations moving away from Facebook, many audiences are still engaged.
2. Women aged 45 to 64 are likelier to click on Facebook ads.
(Datareportal)
Women appear to engage more with ads than men do. In 2021, the report gathered by Datareportal showed that older women aged between 45 and 64 had a monthly median of 20 ad clicks.
Given these statistics, there is a higher chance for content targeted to a female audience to get more traction.
📝 Note:
Social media has become a beneficial tool for businesses, both big and small. The following articles will help you discover more about the industry of advertising and social media marketing:
3. Facebook Marketplace has 561 million users.
(Hootsuite)
Facebook has become a booming place for business. Don't believe me? Tell that to the 10 billion messages sent between businesses and their customers on Facebook through Messenger.
Then, there's Facebook Marketplace, a specialized section users treat like a digital bazaar. Because it is a peer-to-peer e-commerce place, it gives users more reasons to log in and browse Facebook.
55.1% of Facebook Marketplace users identify as male, while 44.9% are female. Understanding the gender dynamics on Facebook gives valuable insights for sellers to engage effectively with the market.
Instagram Demographics
Instagram ranks among the top social media sites as the go-to platform for sharing photos and videos. Users share 95 million photos and videos on Instagram daily.
In the following statistics, we'll see how much Instagram appeals to its users.
4. Instagram has 1.318 billion users in the world.
(Datareportal, Statista)
Instagram continues to stay relevant. Based on the global advertising audience reach, Instagram has 1.318 billion as of January 2023.
Statista predicts that by 2025, the monthly active users will reach 1.44 billion.
5. 33% of marketers say Instagram offers the most ROI in sales.
(Hubspot)
Brands see the most engagement on Instagram. Along with Facebook, Instagram is a social media platform that produces one of the highest ROI from ads.
Although it is behind Facebook's daily users, Instagram has the most developed in-app selling tools. Thus, marketers see the best growth potential in Instagram than in other platforms.
6. Instagram's average users are between 18 to 24 years old.
(Datareportal)
Instagram's known as most popular among younger generations, and its largest share of the audience is aged between 18 to 24. That is about 407.9 million users or 30.8% of the site's ad audience. This group is followed by 25 to 34 years old, with 406.9 million users.
Twitter Demographics
Twitter has been famous for news, political discussions, and heated conversations among its users.
Despite the significant decline in user engagement since 2022, Twitter still has a significant market reach. Find out all about it with the statistics below.
7. The monthly average number of Twitter users reach 556 million.
(Sprout Social)
Twitter's monthly active users are 556 million, which is not that much compared to the Meta platforms such as Facebook and Instagram. However, in the United States, daily active users still spend an average of 34.8 minutes on the platform.
Data also shows that 80% of active Twitter users access the platform using a mobile phone.
8. One-third of Twitter users went to college.
(Sprout Social, Hubspot)
Since Twitter has a reputation for intellectual and controversial discussions, it is no surprise that it has a highly educated user base.
And though there has been a backlash from the new management, 66% of marketers surveyed by Hubspot say they are not moving their brand off Twitter.
TikTok Demographics
In TikTok, 167 million videos are watched per minute. That's possible because most TikTok videos are short-form, starting from 15 seconds to 10 minutes. In general, there are 34 million TikToks uploaded daily.
Moreover, TikTok's interface lets users automatically play videos one after the other, all they have to do is swipe up to see the next clip. As mentioned, the clips on the platform are short-form videos, which are 2.5 times more engaging.
With TikTok, video consumption is easy. Users don't need to think of a specific clip they want to watch, TikTok's algorithm builds a "For You Page" based on the user's recent interactions in the app. So they get served right away the content they want to see.
Continue reading about the statistics on the audience that pushes TikTok to thrive.
9. 38.9% of TikTok's audience is aged 18 to 24.
(Datareportal)
TikTok is most famous among the younger generation. Following the largest age group, 32.4% of TikTok users are 25 to 34 years old.
Because of TikTok's significant global reach, trendy ads have more visibility potential on the platform. With that, businesses prefer to advertise on TikTok, seeing that it's worth it.
10. 29% of American TikTok users earn between $30,000 to $49,999.
(Hootsuite)
The US ranks first in the most number of TikTok users worldwide. Despite many low-income earners on the platform, TikTok gets the most iOS revenue from the US.
Final Takeaway
These social media platforms offer different opportunities for advertisers and content creators who want to promote their brands. Although some have more daily users than others, the potential ad reach is a different matter.
For instance, Instagram delivers more ROI to online marketers than other social media platforms. Brands and marketers should use these platforms appropriately to increase revenue and ad reach and maximize user-generated content and engagement.
FAQs.
---
What are social media demographics?
Social media demographics refer to the traits and characteristics of users on different social media platforms. These traits may include age, gender, geographic location, education, and income level.
Which demographics use social media the most?
It varies depending on the platform, but Instagram and TikTok are more famous to people between the ages of 18 to 24.
What are media demographics?
Media demographics refer to consumer profiles of different media types, such as print, digital, television, and radio.
How are demographics important to social media?
Demographics are useful in crafting ad campaigns so that the target audience can see the content meant for them, thus resulting in more revenue.
Leave your comment
Your email address will not be published.
You may also be interested in.