Most Popular Instagram Hashtags and How to Correctly Use Them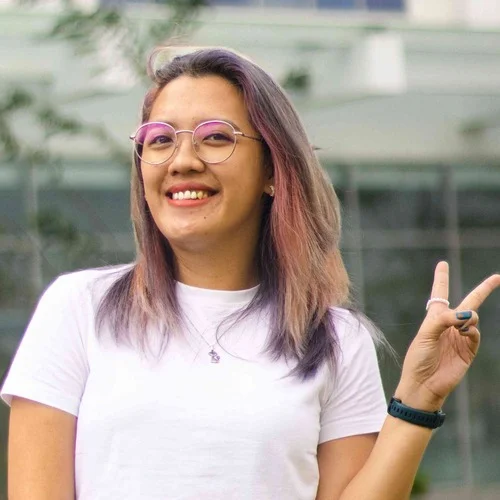 Girlie Defensor
Joined June 2023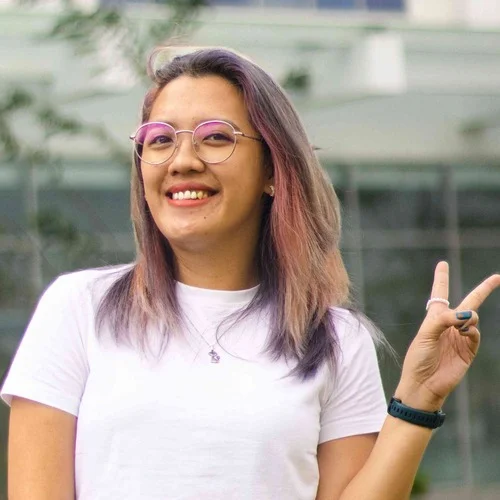 Girlie is an accomplished writer with an interest in technology and literature. With years of experi... | See full bio
Have you ever wondered which Instagram hashtags are the most popular? Well, wonder no more! In this guide, we'll share the most popular Instagram hashtags.
Without further ado, let's get started!
What Are Instagram Hashtags and Why Do We Use Them?
A hashtag is a mixture of letters, numbers, and/or emojis that comes after the # symbol (i.e. #NoFilter). People use them to sort and make content more visible.
If you click on an Instagram hashtag or search for one, you'll be taken to a page showing all the associated posts. In 2022 alone, Instagram users have shared a staggering 95 million photos and videos every day. Hashtags are, thus, necessary to make your content more visible. The primary goal of the hashtags is to organize the platform to show the appropriate content to the relevant users.
Using hashtags, you can connect with more people on Instagram and get your content in front of a bigger audience. If you use a hashtag on one of your posts, it'll also appear on the corresponding hashtag page.
Similarly, if you include a hashtag in your Story, it might be included in the hashtag Story that appears on the hashtage's page. People can find your posts in their feed by following hashtags, even if they don't follow you yet. Since engagement is essential for any brand, utilizing Instagram hashtags is a fantastic way to build an online community.
How Hashtags Work on Instagram
Bios: Hashtags are vital to Instagram, so Instagram upgraded hashtag features. Now, brands can add clickable hashtags to their Instagram bios.
Posts: By adding #, you can turn any words or phrases into hashtags, attached to the content you post. Once you search for hashtags or click on them, you can easily find the content you're interested in.
Stories: The hashtag sticker on Instagram Stories allows you to use active hashtags and will take users who click them directly to the feed for that hashtag, similar to how clicking a hashtag on a post would.
Reels: Reels also use hashtags to help the Instagram algorithm place your content into categories. If a user is interested in a specific hashtag, they can follow it, resulting in content tagged with that hashtag frequently appearing in their feed.
Types of Instagram Hashtags
Entertainment: If you work in the entertainment industry, some great hashtags to use on your posts are #entertainment, #entertainmentnews, and #instaentertainment. For a more specific entertainment experience, add hashtags such as #comedy, #music or #exhibition.
Branded: If you've had a brand presence on Instagram for some time, it's probable that a variation of your branded hashtag already exists - even if you weren't the one who created it. The most common branded hashtag is simply the brand's name.
However, your brand may also use a slogan or related term to represent its online community. You need to create these hashtags and use them frequently.
Niche: Niche hashtags are perfect if you want to be more specific about your industry or business. Working with niche hashtags can help you connect with users actively searching for those terms and lead to increased engagement on your Instagram posts. A good example would be #weddingphotographer.
Location-based: These hashtags are straightforward and especially beneficial if your brand has a physical presence. Important location hashtags are specific to your city, its trending topics, and your neighborhood. Also, consider tagging the name of any malls or other businesses nearby.
Trending: Hashtags that rely on current trends are difficult to post, as you need to stay up to date with what is popular and know how to incorporate it into your brand. The image of Bernie Sanders sitting in a chair with mittens and a face mask on, for example, swiftly became an Internet meme. But, like all trends, it was short-lived.
Most Popular Instagram Hashtags
Below you can find the 20 most popular hashtags on Instagram:
#fashion
#happy
#selfie
#beauty
#follow
#travel
#nature
#photooftheday
#style
#repost
#beautiful
#love
#tbt
#instagram
#like4like
#summer
#photography
#picoftheday
#Instadaily
#girl
Best Hashtags For Instagram Likes and Follows
We've created a list with Instagram hashtags to get more likes and follows:
#instadaily
#me
#likeforfollow
#beautiful
#myself
#like
#follow
#picoftheday
#followforfollowback
#followme
#instagood
#photooftheday
#likes
#bhfyp
#instagram
#instalike
#likesforlikes
#love
#photography
#l
Best Instagram Hashtags for B2B
For a successful B2B social media strategy, we've put together a list of the most used hashtags on Instagram:
#marketing
#branding
#marketingstrategy
#startup
#SEO
#marketingtips
#digitalmarketing
#b2bmarketing
#blogging
#contentmarketing
#marketingnews
Best Instagram Hashtags for B2C
If you were looking for popular Instagram hashtags for B2C, here are some prominent choices:
#business
#advertising
#promo
#socialmedia
#networking
#onlinebusiness
#sale
#onlineshopping
#marketing
#training
#smallbiz
#company
#startup
#socialmediamarketing
#smallbusiness
#marketingdigital
#digitalmarketing
#sales
#ecommerce
#onlinemarketing
Best Instagram Hashtags for Pet Lovers
Next, we take a look at the most famous pet hashtags for Instagram:
#puppy
#cats
#pet
#catsofinstagram
#cute
#dog
#dogstagram
#petstagram
#animals
#animal
#instadog
#doglover
#dogsofinstagram
#pets
#petsofinstagram
#dogs
#cat
#love
#instagram
#of
Best Instagram Hashtags for Travel Lovers
If you enjoy posting travel photos, here tare the top Instagram hashtags for travel lovers:
#travel
#instatravel
#travelgram
#picoftheday
#naturephotography
#wanderlust
#trip
#explore
#adventure
#art
#landscape
#summer
#beautiful
#travelblogger
#photography
#nature
#photooftheday
#instagood
#photo
#travelphotography
Best Instagram Hashtags for Fashion
Currently, these are the most popular fashion hashtags for Instagram:
#fashion
#fashionable
#style
#fashionblogger
#lookgoodfeelgood
#instastyle
#styleinspo
#fashiongram
#fashionista
#ootd
#outfitoftheday
#beautydoesnthavetobepain
#fashionblog
#fashionaddict
#currentlywearing
#fashionphotography
#whatiwore
#love
#shoppingaddict
#fashionstyle
Best Instagram Hashtags for Fitness
If you're into exercising, take a look at the most popular hashtags for Instagram fitness lovers:
#bodybuilding
#motivation
#training
#sport
#goals
#exercise
#gym
#fitfam
#fitnessmotivation
#healthy
#gymlife
#healthylifestyle
#fitness
#crossfit
#personaltrainer
#workout
#fit
#health
#lifestyle
#life
Best Instagram Hashtags for Giveaways
Below are the most popular Instagram trending hashtags for giveaways. They can enhance your entries and expand your contest's reach:
#giveawayalert
#giveaways
#contest
#instagiveaway
#sweepstakes
#contestalert
#raffles
#givingaway
#newgiveaway
#epicgiveaway
#win
#giveaway
#prize
#giveawaycontest
#competition
#giveawaytime
#free
#freegiveaway
Best Instagram Hashtags for Foodies
If you're into food and beverage, check out the most trending hashtags on Instagram for food lovers:
#food
#homemade
#foodie
#foodlover
#dinner
#foodgasm
#delicious
#yummy
#love
#picoftheday
#foodblogger
#foodies
#tasty
#instagood
#healthyfood
#instafood
#foodphotography
#foodporn
#foodstagram
#photooftheday
Best Instagram Hashtags for Tech
If technology is your passion, then the content you're looking for is under the following hashtags:
#tech
#technews
#technology
#wearabletech
#software
#innovation
#gadgets
#instatech
#ilovemygadgets
#apple
#VR
#mobile
#techie
#gadgetsgalore
#latesttech
#android
#applevsandroid
#makinglifeeasier
Best Instagram Hashtags for Small Businesses
If you're a small business owner and want to promote your expertise on Instagram, you can add these hashtags:
#entrepreneurship
#startup
#womeninbusiness
#motivation
#entrepreneur
#shoplocal
#blackownedbusiness
#shopsmall
#localbusiness
#businessowner
#smallbusiness
#supportlocal
#business
#covid
#handmade
#supportsmallbusiness
#smallbusinessowner
#explorepage
#homedecor
#art
Best Instagram Hashtags for Music
If you're someone who works in music industry, look for the following hashtags to promote yours or find other creators' content:
#music
#pop
#dance
#singer
#rap
#musicvideo
#guitar
#musician
#trap
#livemusic
#dj
#concert
#rock
#song
#newmusic
#hiphop
#musica
#viral
#producer
#instamusic
Best Instagram Hashtags for Art
Are you an artist or an art enthusiast? These top Instagram hashtags for artists will help you gain more followers and connect with like-minded people.
#art
#design
#illustration
#instaart
#sketch
#digitalart
#drawing
#illustratorsofinstagram
#artistsofig
#instagramartist
#artwork
#artist
#painting
#instapainting
#artistoninstagram
Best Instagram Hashtags for Photography
One of the best platforms for photographers and photography fans is Instagram, and the best hashtags you can use are:
#photography
#fotografia
#portraitphotography
#artist
#model
#photoshoot
#nikon
#travelphotography
#canon
#landscape
#beauty
#selfie
#sunset
#picoftheday
#photographer
#portrait
#photo
#photooftheday
#photographylovers
Best Instagram Hashtags for Reels
The current trend on Instagram is Instagram Reels, and these are the most popular hashtags:
#reels
#reelsinsta
#videooftheday
#instareel
#bhfyp
#disney
#holareels
#foryoupage
#reelsofinstagram
#music
#reelsteady
#instagramreels
#reelsvideo
#fyp
#instareels
#reelsindia
#reelsbrasil
#reelsinstagram
#tiktokindia
How To Find the Best Instagram Hashtags?
You name and organize your content with hashtags, so the posts reach certain users. Therefore, when you search for specific content, the Instagram Explore page will generate results. See our tips and tricks on finding the best Instagram hashtags.
Work with a hashtag suggestion tool such as Later
This hashtag tool simplifies the process of finding your desired content. Once you type a hashtag into the search bar and click "suggest," you'll get hashtags organized by importance.
Use the Instagram Explore page
Another way to get inspired is by using the Explore page on your Instagram app. Type a keyword relevant to your brand or area of interest and look at the top results.
Analyze Instagram hashtag volume
You can inspect hashtags' volume using Instagram's tags search tool. Post volume is crucial in your search for the best hashtags, as a higher volume equals a wider reach.
For instance, if there are only a few hundred posts under a specific hashtag, it's likely that not many people are looking for it. On the contrary, your post will be difficult to find if a hashtag has millions of posts tagged under it. A good rule of thumb is to use hashtags ranging from 10,000 to 200,000 posts.
Tools for Instagram Hashtags
We've sorted out the best Instagram Hashtag Tools to help you explore content better. Take a look at our list to find the ideal combination of hashtags for your posts.
InstagramTags.com is a website that provides hashtags for different fields to grow your network on the platform. Since this site regularly updates the most popular hashtags, be sure that your images get more exposure.
This hashtag generator tool can be used to make, analyze, generate, and search for the best hashtags. Depending on your keywords, the tool generates the 30 most popular hashtags. All Hashtag offers three filters to help you find the appropriate hashtag: top, random, and live.
This simple hashtag generator helps you find influential hashtags for your social media and get more likes and follows. It finds the top tags for your posts and groups them into categories.
If you want to know how well your posts are performing compared to those of your competitors, this analytics app can help. Using the Instagram API, SeekMetrics searches for hashtags related to your keywords. Once you open Hashtag Generator, write the keywords and press Generate.
This tool is a hashtag generator and a post-performance tracker. It groups results by categories: Popular, Trending and Related. In addition, HashtagsforLikes measures hashtags' popularity. The results are named Not Popular, Popular, Trending and Long Life. This tool can also check hashtag reach and average likes.
Bottom Line
Hashtags are crucial to Instagram's marketing strategy and Instagram creators and influencers often use them to increase their exposure and get more followers and likes.
While it can be intimidating to join the ranks of influencers, the whole process is not that complicated. To find the most popular Instagram hashtags, use our tips and the tools we suggested. Try to keep your audience interested by posting content that is relevant and consistent, and don't forget to have fun! Good luck!
Leave your comment
Your email address will not be published.
You may also be interested in.