Top 10 Most Popular Search Engines For Dark Web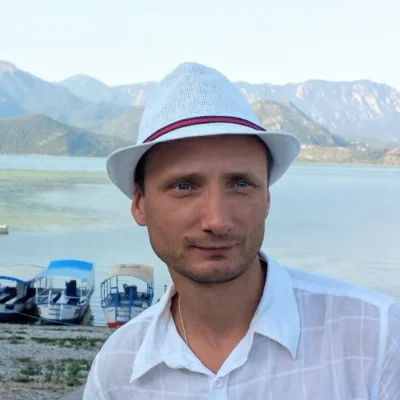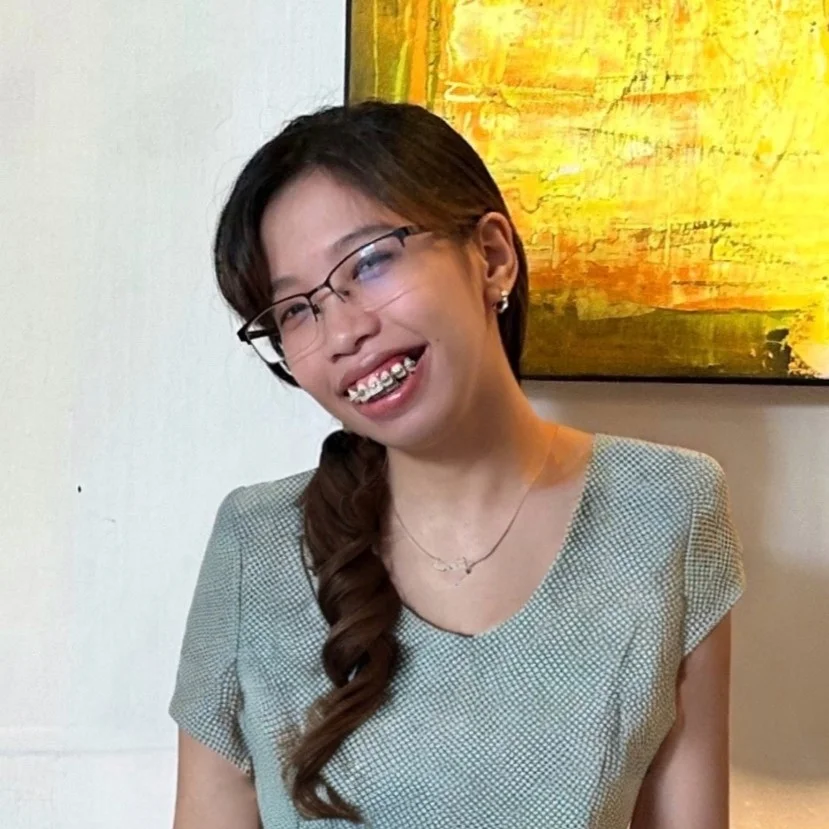 April is a proficient content writer with a knack for research and communication. With a keen eye fo... | See full bio
With over 2.5 million users visiting daily, people use the dark web to access academic research, secure cryptocurrency wallets, and many more. Even though the dark web has a bad reputation, users can use it for legitimate purposes.
The dark web is a part of the internet inaccessible by regular search engines like Google. It comprises unindexed websites accessed through specific software and customized protocols. Specialized browsers allow users to access the dark web.
To learn more about the most popular dark web search engines, their features, and their pros and cons, continue reading this article.
🔑 Key Takeaways:
The Dark web comprises unindexed websites requiring specialized browsers to access its contents.
When choosing a dark web search engine, users should consider its reliability, speed, data tracking, malicious content, and user-friendliness.
Torch, Haystack, and DuckDuckGo are the best dark web browsers for faster search results, while The Not Evil search engine is beginner-friendly and great for first-time users of Onion.
Recon and Candle are search engines excellent for purchasing goods on the dark web. At the same time, Wayback Machine is suitable for searching historical information and content deleted on the surface web.
When accessing the dark web, choose the right browser to ensure the users' privacy and safety.
What Are the Best Search Engines For the Dark Web?
Some of the best search engines for the dark web are Torch, Haystack, and DuckDuckGo. These search engines are simple to use and offer unrestricted web search. In addition, they are quite fast, so there is no need to wait long for pages to load.
Other qualities of an excellent dark web search engine are reliability and data tracking. Dark web search engines block web tracking to keep users' online activities private.
For safe and reliable darknet browsing, here's a list of the top 10 most popular search engines worldwide for the dark web.
1. Torch (Best for any dark web search query)
A combination of Tor and search, the Torch is one of the oldest and most popular search engines in the world for dark web use. It caters to over 80,000 requests per day and already existed since 1996. Due to its simple interface, like Google, it is considered user-friendly.
Torch has the biggest archive and can do searches relatively fast. It has over 400,000 web pages and can sort relevant Onion search results in 3 seconds. Additionally, Torch does not censor search results. Since Torch does not restrict web pages, various types of malware lurk around its darkest corners.
Pros:

Cons:

Prevents web tracking
Quite fast
Doesn't restrict web pages
Easy to use

Obnoxious ads on the front page
Might contain malicious content
2. DuckDuckGo (Best for private dark web search)
DuckDuckGo is one of the most popular search engines in the US, with an estimated 70 - 100 million users as of June 2021. Its proven track record in anonymity makes DuckDuckGo one of the long-time rivals of Google.
DuckDuckGo's no-log policy keeps the users' search history and records private. This is perfect for private browsing if they don't want any record of their online activities. It works similarly to Google, so users are pretty familiar with it.
It is Reddit's best dark web search engine for Android in 2023.
8 Online Best Dark Web Search Engines for Tor Browser (2023)
byu/shiiieeeeeeet indarknetonion_news
Pros:

Cons:

No logs collected
Works on a regular browser
Have a simple interface and user-friendly
Compatible with iOS and Android
Fast and secure
3. Ahmia (Best for safe dark web browsing)
Ahmia has the best filtering feature that blocks illegal and unsafe content. It acts as a sieve to prevent users from accessing fake or dangerous websites that contain malware. Additionally, it is suitable for beginners, which gives assurance for safe dark web browsing without expert-level knowledge of online security.
Like Chrome, Firefox, or Edge, Ahmia's search tab launches on a regular web. However, the links only open on a Tor browser, and its load time is slow due to the Tor network's traffic.
Pros:

Cons:

Blocks malicious sites
Works on a regular browser
User-friendly
4. Haystak (Best for deep browsing of the dark web)
Compared to other dark web browsers, Haystack has more indexed sites. It has over 1.5 billion and 260,000 onions, including historical ones. On top of that, Haystack does not track the users' data or compromise their privacy, even without premium access.
One drawback to note is Haystak's search infrastructure. It is less reliable than other search engines, so scouring through the right information can take some time.
Pros:

Cons:

More indexed site
Fairly fast
No data tracking

Less reliable
Need keywords when searching for precise results
The Hidden Wiki is one of the best darknet websites worth visiting and is considered the dark web's Wikipedia. Though not a deep web search engine, it simplifies Tor browsing with a categorized directory of indexed ".onion" sites and surface web links.
It is not a completely unrestricted search engine. However, it blocks scam sites found on the dark web. Nonetheless, The Hidden Wiki's database offers abundant websites and materials unavailable on the surface web.
Pros:

Cons:

Simple Interface
Easy to use
Provides a safe to access different sites

Potential malicious sites
Provides defunct web links
Have fake or mirror sites
Often slow
6. Onion Search (Best for accessing Onion sites)
Onion Search Engine is a dark web search tool that is simple and easy to navigate. It is convenient for searching since its browsing results provide descriptions per site.
Moreover, it allows users to search in the regular and onion networks. With its design for the Tor network, it enables users to browse with anonymity. It secures the privacy of its users because it does not have cookies, JavaScript, or even third-party or external code.
Pros:

Cons:

Can report unethical sites
Available on the clear net
Simple to use
Secured privacy and anonymity
7. Not Evil (Best for Tor search beginners)
The Not Evil search engine is beginner-friendly and best for first-time users of Onion tools on the dark web. It is easy to use, with its basic setup that comprises a simple search box and compilation of results.
Users can also safely navigate the dark web online platform using the Not Evil search engine. It filters misleading and unethical content and provides report options for spam sites.
Pros:

Cons:

Large database
Search result monitoring and reporting
User-friendly
Simple to use
Only shows accessible results
8. Wayback Machine (Best for historical search)
Wayback Machine is a dark web browser that allows users to view older versions of websites. One of its notable features is its access to snips of content no longer available on the internet. It allows users to do a deep search with its 750 billion web pages.
When doing a historical search, Wayback Machine shows a calendar of the snapshots and the amount of saves. Users can only access deleted data from the Onion domain, compared to regular search engines, which will only show the recent versions.
Pros:

Cons:

Huge database
Compatible with regular browsers
Fairly fast

Confusing to use
Provides defunct websites
Some pictures are not available
9. Candle (Best for quick searches)
Candle is a highly reliable dark web search engine with over 100,000 indexed web pages, including forums and marketplaces. It is popular among cybercriminals and others who purchase illegal goods from dark web markets. Additionally, Candle's server is quick and also has low downtime.
💡Did You Know?
The dark web's anonymity makes it easier for hacker communities to create darknet digital forums for malicious activities and intent.
Cybersecurity experts do not stand by this. To secure their networks and systems, these professionals follow these forums for intelligence on future digital threats.
Its interface looks a lot like Google's. It also functions similarly to Google but in the Tor network. The search results page is straightforward, showing only the top ten relevant results. Both search engines use web crawlers, an internet bot that can index content on the web.
Pros:

Cons:

Suitable for short and quick dark web searches
Low downtime
Search results are straightforward
Always working
Convenient to use

Fairly new
Not yet as advanced compared to others
Not online for long
10. Recon (Best for dark web shopping)
Recon is one of the most well-established and reliable dark web e-commerce. Having indexed 32 marketplaces and gathered a total of 1,400,000 reviews.
The platform allows users to cross-reference vendors, listings, and marketplace addresses to avoid scams. While it can be a one-stop market for buying and selling illicit products, Recon limits access to cybercriminals if identified as scams.
Pros:

Cons:

Customer-friendly UI
Offers extra services to users
Has a live chat option
Safest way to purchase something on the dark web

Widely known within the cybercriminal community
Vendors need to pay to create a profile
Attracts law enforcement attention
Wrapping Up
There's something about the dark web that makes browsing mysterious and exciting. It offers substantial data and information not widely available on traditional search engines. However, always note to browse at your own risk.
The dark web is mainly unregulated. Using a safe and reliable dark web search engine is an excellent place to start.
FAQs.
---
What is the most common use of the dark web?
Dark web searches essentially operate in the Onion, which provides an extra layer of protection for the user's privacy. Unlike regular search engines, dark web search blocks web tracking.
What is the best dark web search onion?
There are several competitive dark web search onions, such as Torch, DuckDuckGo, and Ahmia.
Is it OK to search the dark web?
Yes. The dark web is not made to exercise illegal activities. However, it is a convenient platform for cybercriminals since it is less regulated than the surface web.
Leave your comment
Your email address will not be published.
You may also be interested in.