8 Best Streaming Software for 2023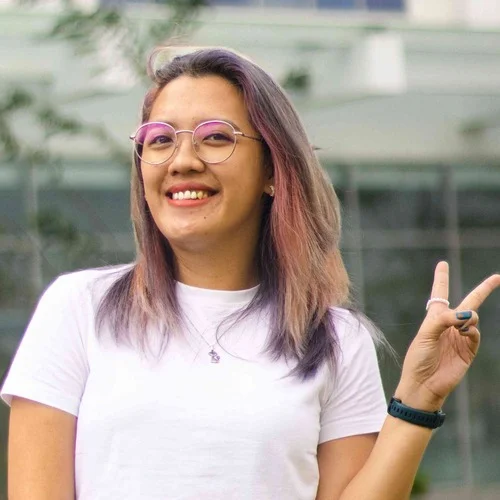 Girlie Defensor
Joined June 2023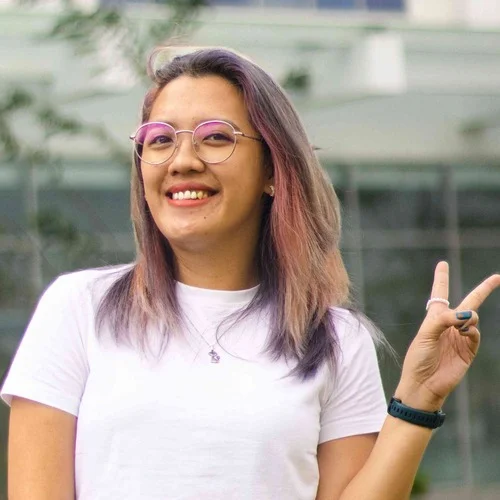 Girlie is an accomplished writer with an interest in technology and literature. With years of experi... | See full bio
Searching for the best streaming software for your next live session?
Look over here. We've compiled a list for you!
Just scroll down and you'll find:
Detailed reviews of all the live streaming services that made our cut.
Their best features, strengths, weaknesses, pricing, and overall performance.
An effortless buyer's guide to assist you in picking the right solution.
Tune in to learn more!
Read More
What is Streaming Software?
Live streaming took the entertainment industry by storm. As we speak, there are already 8.55 million active Twitch streamers globally, as shown in Statista's report. For comparison, there were only 3.8 million streamers in February 2020. With this, the demand for the best streaming software is quickly picking up!
But what can these software do anyway? Simple. They're what you use to broadcast video-on-demand content. It's a lot like airing a television program, but in this setup, you don't need to rely on broadcasting schedules and commercial spots.
The program works as an encoder of video inputs and distributes them digitally to online streaming platforms like Twitch, YouTube, Facebook, etc. It also lets you add several production elements to your broadcasts such as overlays, graphics, transitions, and more!
How to Choose the Best Streaming Software?
As a streamer, you want to put on a great show and deliver a smooth viewing experience for your audience.
So here's what you should consider in choosing the best live streaming service:
Use Cases
What type of content are you live streaming?
If it's to showcase your gaming skills, then a game streaming software like Xsplit Broadcaster, Wirecast, OBS Studio, and Twitch Studio has the best interface to support that.
If you're a social media marketer aiming to drive business growth with your live content, we suggest using Streamlabs OBS and Lightstream creator studios.
Large-scale productions such as events, variety shows, sports, and conferences are best done in vMix.
And for personal use, go for Onestream. It has a pre-recorded streaming feature, so it's best used for lifestyle vlogs or home videos.
Platform
Where do you want your audiences tuned in?
Each program is optimized for a certain platform, but all 8 solutions on our list can qualify as the best Twitch streaming software.
But if you're specifically looking for a Facebook Live streaming software, Wirecast is the top candidate. It has its own Facebook integration facility.
Streamlabs OBS is the best YouTube streaming software because it has more templates and live chat widgets. You can even set up your own merch store, which is great for content creators and influencers.
And if you want all major platforms and more, Onestream, XSplit, Wirecast, and OBS Studio have the best multi-streaming features and performance.
Input Capacity
Are you a live streamer who likes to combine multiple video inputs? Then your streaming software should be able to capture multiple sources such as webcams, mics, capture cards, videos, webpages, applications, and more! Wirecast can capture any type of video input, with unlimited sources. XSplit and OBS Studio are a close second.
System Requirements
This can easily spell the difference between which program is good, and which program works for you.
Each software here requires at least 4GB RAM and an Intel i5 processor. This will guarantee that your computer won't act up even with multiple video sources. Yes to smooth streaming!
If you're a basic Windows user, you might want to go with XSplit Broadcaster and Streamlabs OBS.
On the other hand, the best streaming software for Mac is OBS Studio, but you'll need an Intel processor instead of PowerPC.
Alternatively, you can go for web-based programs such as Onestream or Lightstream. You can use these software regardless of what device you're using.
Bandwidth Speed
Lags and delays are a streamer's worst enemy. Viewers don't want that, and they'll quickly log off if they see you have poor connection. Luckily all streaming programs on this list have their own bandwidth detection features. But for special mentions, XSplit Broadcaster, Wirecast, OBS, vMix, and Lightstream can scale your stream bitrate to avoid connectivity issues.
Integrations
If you're aiming at getting the best live streaming service with the use of third-party plugins and integrations, XSplit Broadcaster and OBS Studio have the best offerings of this bunch. OBS in particular has loads of free downloadable plugins since it's an open-source program.
Pricing
And lastly – do you plan to invest in video streaming software?
If not, all of the programs we mentioned have a free version, except for vMix and Lightstream.
The more budget-friendly options would be XSplit Broadcaster and Onestream.
Wirecast and vMix are quite the investment, as they are the more high-end software.
Wrap Up
Now that you've unlocked the tech side of the streamer life, you have the perfect opportunity to go live!
Just keep in mind the things that can add value to your broadcast.
That includes knowing your niche, developing your content, identifying the right platforms, and most importantly, maximizing the tools you'll find in the best streaming software.
Who knows, you might just be the next big thing.
We're betting on it!
FAQ.
---
What software do streamers use?
XSplit Broadcaster, Onestream, and OBS Studio are the top programs typically used by streamers.
Should I use GPU or CPU for streaming?
We recommend using both. To execute a good stream, one cannot function without the other. That's because most streaming programs, OBS, in particular, need the two of them. CPU for input sourcing, and GPU for compositing. It's about finding the right mix!
What is the best free streaming software?
If the category is free and easy to use, Streamlabs and Twitch Studio are the best picks. But if it's free and professional-level, go for OBS Studio and XSplit Broadcaster.
Which is better OBS or XSplit?
XSplit vs OBS has been a long-standing debate in the live streaming world. Here are our two cents: XSplit offers more functionality and ease of use since it offers better local recording performance and automated features.
What is the best streaming software for 2022?
XSplit Broadcaster is the best streaming software. It's free, feature-rich, and all its streaming essentials are wrapped into one program.
Nero Peña
Nero is an all-around wordsmith with a degree in Communication Arts— not the vicious emperor you might know in history books. He's an avid reader. A frisky writer. A tech enthusiast and occasional binge-watcher. He likes long walks on the beach. Enjoys deep thinking and shallow conversations. Hates ketchup. Panic! At The Disco.
Leave your comment
Your email address will not be published.