-> Published on: 06-05-2023

-> Benefited Readers - 48 and Counting
Unveiling The Latest Truecaller Statistics: Here's What You Need to Know!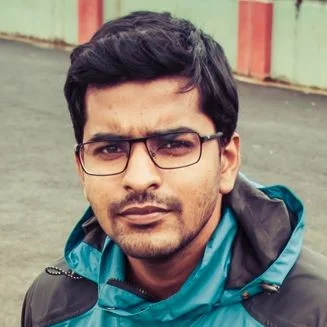 Florence is a dedicated wordsmith on a mission to make technology-related topics easy-to-understand.... | See full bio
Truecaller, the ultimate caller ID and spam filtering app, has revolutionized the mobile industry.
In 2021, it identified a remarkable 184.5 billion unknown calls and successfully blocked 37.8 billion spam calls, protecting users from potential damages amounting to $577 per call.
As spam calls evolve, Truecaller's data and strategies have adapted accordingly, making it an indispensable tool for call protection. The surge in Truecaller's usage can be attributed to its unmatched ability to safeguard users from unwanted and harmful calls.
Read on to learn more jaw-dropping statistics about Truecaller!
Editor's Choice
India has the highest demographic share and market of Truecaller, with 52.50% of users.
Truecaller's monthly users had over 350 million active users worldwide in 2022.
India expected a massive surge of 700-800 million connected smartphones needing Truecaller's service.
The Federal Trade Commission said Americans got more than $8.8 billion loss to frauds and scams in 2022.
Over 20-22 million people possess phones in South Africa; most use the Truecaller application.
Egypt has the third-largest demography of Truecaller installs, accounting for 5.97% of overall users.
According to recent Truecaller data, up to 68.4 million Americans, or 26% of the population, reported losing money to phone scams in 2022.
Automated calls were able to deceive 61.1% of those who claimed a loss, showing that these fraud strategies are growing more sophisticated.
How Many Truecaller Users Are There?
The updated number of Truecaller users monthly had over 350 million active users worldwide in 2022. Unfortunately, for 2023, we must wait until August 30, 2023, to have a yearly updated statistic of users.
🎉 Fun Fact:
In 2009, Truecaller was born in Stockholm, and later, it found a second home in India. Today, it is enjoyed by over 250 million people worldwide who rely on it for Caller ID and Spam Blocking in their daily lives.
If you want to learn more about what Truecaller is all about, check out this video:

For the next section, we will go in-depth to provide a better overview and data specific to different country demographics.
True Caller Stat Per Country
Truecaller is a popular caller identification and has a feature to block spam calls. Users can use this application to look up all unknown numbers and stop spam calls and messages.
✅ Pro Tip:
Sick of spam calls and telemarketers? Here's how to stop them:
According to our research, the top 5 countries that use the application are:
1. India has 52.50% of Truecaller user databases.
(Similarweb)
In 2020, there were a whopping 3.5 billion smartphone users worldwide. Among them, India stands out with over a billion mobile phone users, making it one of the countries with the highest mobile phone usage rates globally.
Due to the massive problem of fraud and spam calls in their country, India has the highest demographic share and market of Truecaller. The website also confirmed that the country has 248 million active users monthly in India alone.
Truecaller's service is expected to see a tremendous increase in demand as India expects 700-800 million connected cell phones by 2026.
💡Did You Know?

In a study on spam calls, 63% of Americans fear they may miss a real call and if it is spam. To discover different ways to identify unknown numbers' owners and stop unwanted callers, check out this article: Ways to Identify and Stop an Unknown Caller
2. 6.35% of Truecaller's Users are from The United States.
(Similarweb)
According to current data, the U.S. has the second-largest demography of Truecaller installs, accounting for 6.35% of total installations.
The application's popularity in the U.S. is due to the prevalence of spam calls nationwide. In addition, the Federal Trade Commission said that Americans lost more than $8.8 billion to frauds and scams in 2022.
This is a massive increase over the prior year, with a reported loss of $6.1 billion in 2021, making Truecaller a popular solution for this problem.
3. 5.97% of Truecaller's true stories encounter from Egypt.
(Similarweb)
Egypt has the third-largest demography of Truecaller installs, accounting for 5.97% of overall users. The country has many smartphone users and is projected to have more in the coming years.
The app can recognize and reject calls and texts in Arabic and identify callers not on users' contacts lists through interaction with local phone directories, which is especially valuable in Egypt's informal networks.
4. Truecaller's install rate peaked at 3.92% in South Africa.
(Similarweb)
Truecaller's popularity in South Africa was boosted by the country's high mobile phone penetration rate. Because of the country's fast-growing economy, the rate of people owning mobiles also increased.
5. 2.68% of Kenyans use Truecaller to combat spam calls and scams.
(Similarweb)
Kenya is expanding quickly and has nearly 54 million inhabitants. The government has experienced remarkable economic development lately, which has led to a growing middle class and more access to technology.
However, this growth has resulted in a surge of unsolicited phone calls, causing problems for consumers and companies, which is why Truecaller is gaining popularity nationwide.
Truecaller Spam Activity Stats
Truecaller app has become increasingly valuable for preventing unwanted calls and messages. It monitors and analyzes spam behavior in recent years to understand the trends and patterns in unwanted messages.
Let's look at spam activities through these significant reports and the insights they provide.
6. 68.4 million Americans, or 26% of the population, reported losing money to phone scams in 2022.
(Truecaller)
This represents a considerable increase from 2021, when 59.4 million Americans, or 23%, suffered financial losses. Scams in the U.S. is more common, especially in today's digital age. Scammers have discovered new ways to reach potential victims, making Truecaller valuable.
7. 20% of the individuals who reported falling victim to phone scammers said they were targeted multiple times.
(Truecaller)
The public is becoming increasingly concerned about the increase of phone scammers as more people fall victim to these schemes. According to Truecaller's research, 1 out of 3 Americans, or 33%, has been a phone scam victim at some point.
Data also shows that a sizable fraction of people who fell victim to phone scams were targeted many times.
8. The average reported loss from scam calls in 2020 was $577, an increase from $502 in 2021.
(Truecaller)
Automated calls could deceive 61.1% of those who claimed a loss. The entire amount of money lost to scam calls in the U.S. over the last 12 months is projected to be $39.5 billion.
Despite attempts to reduce spam calls by using the STIR/SHAKEN protocols, the amount of spam calls received by Americans has grown over the previous year.
Surprisingly, Truecaller statistics show Hispanics are more prone to scammers than the entire population. 28.5 million Hispanics, or 46%, reported being victims of phone scams, compared to 33% of the population.
9. Phone Scam Losses Increased by 32.5%.
(Truecaller)
Phone scams cost an estimated $39.5 billion in the most recent year, a 32.5% increase over the previous year's $29.8 billion loss. This is due to access to new scam methods and decreased fraud awareness.
Truecaller Blocked ID Stats
Phone scams have become a significant issue, with fraudsters adopting various strategies to deceive individuals and obtain sensitive information or money. Most scammers nowadays use other messaging platforms and methods; however, some still use regular phone calls due to their prevalence in older and more vulnerable individuals.
✅ Pro Tip:
Spam emails and calls are annoying. You can reduce them by using email filters and following best practices. Want to learn how? Check out TechJury's articles on how to combat spam.
Let's look at the available data:
10. 43% chose a spam filter and caller ID app after being robbed.
(Truecaller)
Unwanted calls and texts can be stopped using spam filter software to prevent phishing scams and other nefarious attempts to obtain personal information.
37% of respondents from Truecaller went so far as to delete their credit cards or change their account numbers. While this process is uncomfortable and time-consuming, they must have peace of mind to avoid future damages caused by scammers.
30% of respondents also reported the fraud to authorities, demonstrating that individuals are becoming more aware of the importance of reporting such instances to prevent others from becoming victims.
Reporting scams can assist law enforcement agencies in identifying and tracking down scammers, resulting in arrests and prosecution. It can also raise awareness about scammers' methods and prevent similar attacks.
Wrapping Up
To summarize, Truecaller is a popular software with over 350 million active users worldwide that provides caller identification, call screening, fraud prevention, blocking spam calls, spam filtering, and other features to improve communication habits.
Truecaller is India's fourth most downloaded smartphone app, with the most users. The software is also widely used in the U.S., where spam calls are standard, and people are concerned about privacy.
If it is too good to be true....it is probably a fraud.
FAQs.
---
Will someone know if I see them on Truecaller?
If a contact in your phonebook looks for your profile, you will not see it, or the app will not notify you. Regardless of how many times a day a user views a given contact, the app only generates a single view record for each user.
What are the disadvantages of using Truecaller?
Users may be concerned about privacy because Truecaller stores personal data, phone numbers, contact lists, and call logs. This may lead to personal information being compromised.
Is Truecaller a safe app?
Yes. It is a legitimate and secure app. The application passed all the necessary tests before the developer made it available to the public.
Is Truecaller a Chinese App?
No, it's not a Chinese app. A Swedish Company founded in 2009.
Can someone find my number on Truecaller?
It is only possible for other users to find your number and get it without you knowing.
Can Truecaller identify a private number?
Unfortunately, Truecaller can't identify a private or hidden number. However, if it detects that it's a spam caller, it will automatically be blocked.
What happens if I search for someone on Truecaller?
It is possible to search for someone. However, you cannot get their phone number without the user's knowledge. Then the number owner will get the notification, and the user will decide to accept or reject the request.
Leave your comment
Your email address will not be published.
You may also be interested in.