-> Published On: 10-10-2023
How to Block Ads on uTorrent? [2023 Guide]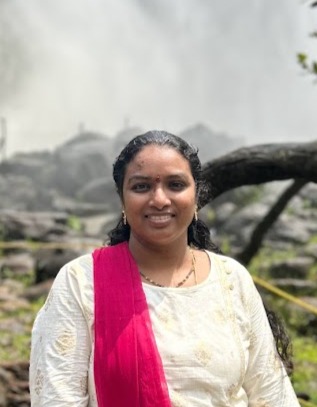 Florence is a dedicated wordsmith on a mission to make technology-related topics easy-to-understand.... | See full bio
22.3% of web users find ads disruptive since they claim ads ruin their browsing experience and slow down computer performance.
However, sponsored ads keep sites like uTorrent free. Since its launch in 2005, ads kept the popular torrenting site free for its 150 million users.
In this article, learn everything you need to know on how to block ads on uTorrent without breaking the bank.
🔑 Key Takeaways
The free version of uTorrent displays sponsored ads, which can be disruptive and slow down computer performance.
There are three methods to block ads on uTorrent: adjusting preferences, upgrading to the ad-free Pro version, or using third-party ad-blocking software.
Users can opt for the Pro version for $4.95 annually, which removes ads, enhances download speed, and offers protection against malware.
Installing third-party ad-blocking software like AdLock is another effective way to block ads on uTorrent automatically.
Potential risks are associated with uTorrent, including bloatware, weak privacy security, and the absence of protection against malicious P2P files.
Enjoy Ad-free uTorrent With 3 Methods
uTorrent is a proprietary software product of BitTorrent, Inc. It is used to download and share files over the Internet in a lightweight and efficient capacity.
Aside from the limited anonymity and protection from different types of malware, ads contributed to the decreasing number of user visitors.
If you want to enjoy ad-free uTorrent, below are methods to disable ads in uTorrent.
Method 1: Remove Ads From uTorrent in Preferences
You can disable uTorrent ads using the app's built-in settings. Get a detailed step-by-step guide in the text version below:
Step 1: Open the uTorrent application.
Step 2: Click Options in the menu bar.
Step 3: From the dropdown, choose Preferences.
Step 4: Click Advanced.
Step 5: On the right-side panel, type the following in the filter search box and change their value to false:
offers.left_rail_offer_enabled/left_rail_offer
offers.sponsored_torrent_offer_enabled/sponsored_torrent_offer_enabled
offers.content_offer_autoexec
⚠️ Warning
Make sure to customize what was listed above. uTorrent's performance might be affected if you make other changes.
Step 6: Click the OK button.
Step 7. Close uTorrent and restart the application.
You can also check out the video below detailing how to turn off ads in uTorrent's Preferences setting.
Method 2: Upgrade to uTorrent Premium (Ad-free)
Another way of securely blocking ads is by upgrading to a uTorrent ad-free account, which only costs $4.95 annually. Follow these steps to upgrade your subscription:
Step 1: Open the uTorrent app.
Step 2: Click Upgrade to Pro in the left menu. It will redirect you to upgrade options.
Step 3: Choose the Ad-free version by clicking the BUY NOW button.
Step 4: Type your email address, first name, last name, zip/postal code, and country.
Step 5: A payment page will appear, requesting your personal and payment details. Fill out the necessary information and complete the payment.
📝 Note
When paying through a wire transfer, your account will not be upgraded until the payment is received in full.
Step 6: Tick the Confirm Subscription checkbox. Click Buy Now at the bottom of the page.
Aside from the "no ads" feature, upgrading to a premium uTorrent subscription increases download speed and offers layers of protection against viruses and malware.
Method 3: Download Third-Party Ad-Blocking Software
There are a few software that can turn off uTorrent ads. If you're looking for one, AdLock is one of the most straightforward ad blockers available.
Once you open AdLock, it will automatically stop any running adware and third-party trackers. Follow the steps below to install and use AdLock:
Step 1: Download and install AdLock.
Step 2: Toggle the button to ON to automatically block uTorrent ads.
Once you've successfully installed AdLock, you will automatically have the 15-day free trial version. Subscribe to their monthly plan if you want the service for longer.
Benefits of uTorrent
uTorrent has a market share of 68.8%, and it dominated the P2P industry for years. Below are some benefits that uTorrent users enjoy, making the platform a staple among torrent users:
1. User-Friendly Interface
The uTorrent application has a clean layout, displaying all basic controls. Its main window shows an overview of all pending and completed downloads.
With its user-friendly interface, beginners can set up uTorrent without advanced technical knowledge.
2. Lightweight on Memory and CPU
uTorrent is popular for its efficient and lightweight nature, unlike other torrent clients that require significant computer resources. This makes uTorrent an ideal torrenting software for older and less powerful computers.
3. Remote Management
With uTorrent, you can start, stop, and continue downloads on the go through the uTorrent remote account feature. Creating a remote account lets you monitor and act on your downloads on any device.
4. Comprehensive Torrent Management
Users prefer uTorrent over other torrenting software due to its multiple features. The app offers a wide range of controls and supports downloads from different sources. uTorrent software also allows selective file downloading and bandwidth control for each torrent.
5. Speed Limits
With uTorrent, you can control the download and upload speed. This feature is handy when limiting bandwidth and prioritizing certain downloads.
Learn how to speed up uTorrent's download with the video tutorial below:
6. Scheduled Downloads
uTorrent lets you schedule the start and end of your downloads. You can download at a particular time when your computer is idle to optimize the downloading process.
7. Intuitive Integrating Power
uTorrent seamlessly integrates with common media players. This feature lets you view videos and audio files even if they are still being downloaded.
You can also add convenient plugins like antivirus and RSS feed integration to your uTorrent app.
Risks of Using uTorrent
Over 150 million uTorrent users actively utilize the software monthly. However, not everyone knows the risks of torrenting—especially when it involves copyrighted material.
Prevent future issues by knowing the most common risks of using uTorrent:
1. "Bloatware" History
uTorrent faced issues attributed to bloatware in 2015. Bloatware is a third-party program that slows down computer performance and increases the risk of cybersecurity issues.
Some users reported they got bloatware while installing old uTorrent versions. However, the recent uTorrent client no longer comes with malware as long as you download from the official website.
2. Weak Privacy Security
Although uTorrent is relatively safe, its privacy policy isn't solid. Here are some of the crucial information collected that's exposed to all sorts of cyberattacks:
A section of uTorrent's privacy policy is not even reassuring. According to uTorrent:
| | |
| --- | --- |
| | "We may also disclose your data to any member of our group of companies (this means our subsidiaries, our ultimate holding company and all its subsidiaries) insofar as reasonably necessary for the purposes, and on the legal bases, set out in this policy." |
It is best to minimize the information that you reveal while torrenting. You can also learn how to download torrents anonymously to give your personal data maximum protection.
3. Zero Protection Against Malicious P2P Files
560,000 new malware components are found on the Internet daily. These malicious files are waiting to be downloaded by unsuspecting uTorrent users. Unfortunately, the free version of uTorrent provides zero protection against such threats.
With uTorrent's P2P file sharing, you can be exposed to:
Shady torrents with different types of malware
Hackers that can steal your identity or attack your device
Unintentional copyright infringements
🔒 Security Note
Use an antivirus tool while downloading files in uTorrent. Once your download is complete, initiate a malware scan on the file before opening. Removing viruses is easy, but it is safer and more convenient to avoid them in the first place.
4. Ads That Might Be Malware-Infected
Ads are risky. The most common type of malware takes the form of pop-ups, making ads a standard instrument for malware distribution.
From 2016 to 2017, there was news about uTorrent ads being compromised by Meadgive, a tracking rig that installs ransomware.
5. Not Open-Source
The proprietary software's source code is unavailable for inspection. Hence, third-party security researchers can't analyze code quality or know how the client uses your data.
Conclusion
uTorrent's light nature and quick download capability are a cut above other torrenting sites. However, as a free version, it has risks and inconveniences—like ads and malware.
Use uTorrent ad-free by adjusting its preferences, upgrading to the pro version, or installing a third-party ad-blocker. You no longer have to be put off by uTorrent's ads using any of those methods.
FAQs .
---
How do you cancel your uTorrent Pro subscription?
Visit the uTorrent website and log in. Click the record page and select Billings or Memberships. Choose Cancel.
What is the best port for uTorrent?
The standard BitTorrent TCP port range is from 6881 to 6889.
Should I use BitTorrent or uTorrent?
uTorrent is more popular because it's faster and lighter. However, both client features are nearly identical. Choose according to what fits your needs.
Leave your comment
Your email address will not be published.
You may also be interested in.