-> Published On: 24-08-2023
Beware: What is Adware?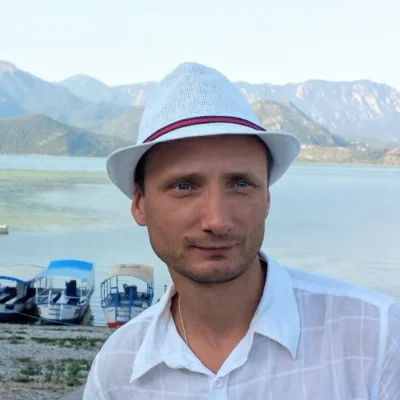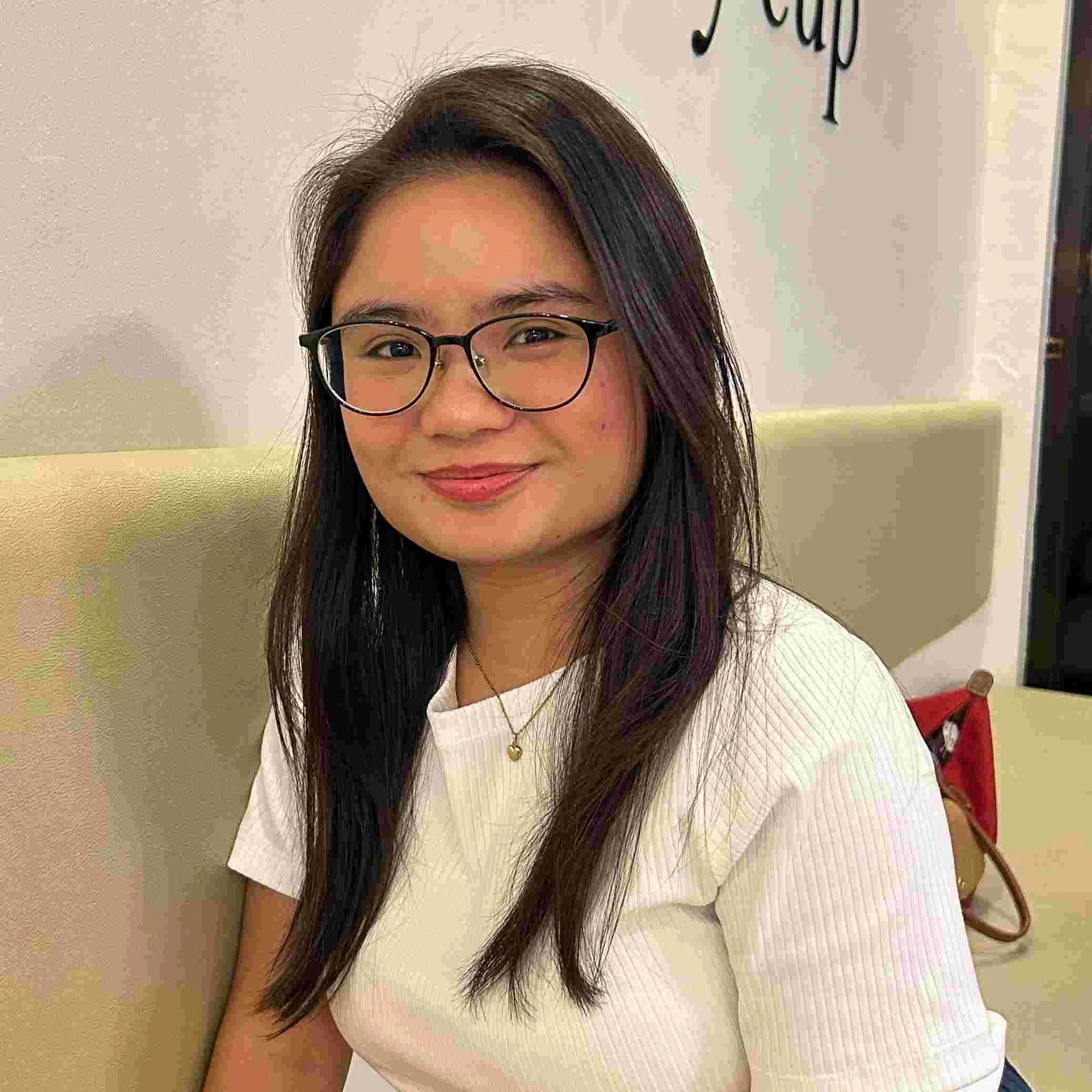 Lorie is an English Language and Literature graduate passionate about writing, research, and learnin... | See full bio
Adware, or advertising software, refers to the malware in pop advertisements. They usually appear on your mobile devices or computers.
Nearly 50% of all malware is adware, making it the most common type of malware. It is also the hardest to eliminate on devices.
Once you have adware on your device, it can disrupt your activity. Knowing what it is and how to remove it will solve this problem.
Continue reading this article to learn more.
🔑 Key Takeaways
Adware is a malware designed to display ads. It varies in harm from harmless ads to potential security threats.
This type of malware infiltrates devices through disguised ads, plugins, and apps—all spread via free downloads, software, and third-party sources.
Watch out for unusual battery drain, slow performance, suspicious add-ons, unfamiliar apps, and frequent pop-ups. These can be indicators of adware infection.
Adware comes in different forms—like harmless ad-funding freeware, browser hijackers, and suspicious programs that install themselves without consent.
Defend your device against adware with cautious app removal, system updates, and reliable antivirus tools.
Understanding Adware: What It Is and How It Works
Adware is an ad delivery software that is secretly installed on your device. This type of malware displays annoying pop-up commercials intending to generate revenue for its developer.
Adware typically works from a plugin or extension in your web browser. While common on PCs, it can also appear on mobile devices.
Other than being irritating for showing repetitive ads, some adware are not harmful. However, a few can install malicious programs on your device or redirect you to suspicious pages.
The scary part here is that adware can monitor your online activity. Most adware do this to personalize the commercials sent to you for guaranteed revenue.
As technology evolved, so did most adware. It now comes in different forms and infects your device with various methods.
Types of Adware
Adware is known to bombard users with all sorts of advertisements in various forms. Each type of adware has its goal and technique.
Here are the various types of adware:
1. Legitimate Adware
This adware is one of the harmless ones. Sometimes, freeware or shareware have adware inside them. They use this to fund their distribution and development.
The adware is the "cost" of their services. Although they are harmless, this type of adware can interrupt your activities.
2. Browser hijacker
Browser hijackers can come from different kinds of malware like freeware, spyware, shareware, and adware.
As an adware, it takes the form of an infected website. It quietly installs itself on your device as soon as you open the site.
The infected website will show you tons of ads that contain more malware that can infect or even damage your device.
👍 Helpful Article
One of the most popular browser hijackers is the Yahoo Search Redirect. It spies on your online activities while generating revenue for hackers.
Find out how to get rid of it on Windows and Mac devices with this TechJury article.
3. Potentially Unwanted Programs (PUP)
The adware that falls into this category are those that install themselves on your device without you knowing. They can be both harmful and harmless.
Harmless ones are adware that put themselves on your PC or phone for the sole purpose of launching pop-ups. They can be annoying and tricky to remove.
On the other hand, harmful PUPs are those applications that proactively load themselves on your device to monitor your digital footprint or spread more malware.
Detecting Adware: What Are The Signs?
You must monitor your devices if you suspect they have adware. If you spot an infection quickly, you can remove the adware before it even spreads.
Here are the signs you should look for to know if your device has adware:
| | |
| --- | --- |
| | Battery drains faster than before |
| | Slower device performance |
| | Constantly crashing |
| | Random appearances of browser add-ons or toolbar |
| | Appearance of applications you don't remember installing |
| | Non-stop pop-up ads |
| | Higher data usage |
The Evolution of Adware
Adware has been on the Internet for decades. It already expanded and spread into millions of devices.
To know more about how it began, take a look at the timeline below:
1995 - The Start of Adware
Industry experts first categorized adware as a kind of spyware. Later, they separated adware from spyware—by classifying it as less harmful.
Adware was "legitimate" by this time since legal businesses use them. However, some companies began to spread their adware ads illegally.
This malicious software continued to escalate through instant messaging infections, botnets, and browser hijacking.
2005 to 2008 - Adware on the Rise
People started to notice how adware interrupts their browsing experience. Authorities began to recognize some adware-related activities as illegal.
The use of adblockers rose along with the increase of adware. It caused businesses to lose revenue from legitimate advertisements.
2018 - Adware's domination
Adware was identified as the second consumer detector next to banking Trojans. It continued to dominate cybersecurity.
This malicious software became more robust to the point that it started using aggressive techniques, making its elimination more challenging.
2023 - Adware in the Present
The advancement of technology made adware more developed. It can now infect millions of devices.
This also marked the enhancement of most adblockers—letting users experience top-tier security when browsing.
Protect Your Device by Removing Adware
You can avoid getting adware through some preventive measures. As a user, you should know how to keep your computer safe and healthy all the time.
If you already suspect your device has adware, here are the steps to remove it.
Tip #1: Remove suspicious applications
Adware can hide inside some software to install itself and more malicious programs secretly. Removing suspicious applications is one way to reduce the risk of further adware infection.
Below are simple steps you can execute on your phones and computers.
On Android
You can remove adware on Android whenever and wherever. Here are the easy steps:
Step 1: Hold your power button and tap the Power Off icon on your phone screen.
Step 2: Choose the Reboot to Safe Mode. Click Ok.
Step 3: Go to Menu and choose Settings once your phone is switched back on.
Step 4: Find Apps and choose Manage Apps.
Step 5: Select any suspicious app and uninstall it.
Step 6: Restart your phone.
👍 Helpful Article
Android devices can be vulnerable to most types of malware, especially adware. Harmful or not, it can be irritating to see pop-up ads brought by adware.
Discover how you can block those annoying ads on your browser and apps by reading this article.
On iPhone
Removing adware on iPhone is more effortless. It is very similar to how you do it on Android. These are the steps on how to do it:
Step 1: Go to your Menu and find any suspicious apps.
Step 2: If you found one, long press it and click "Remove App."
Step 3: Do this to all the suspicious apps you see.
✅ Pro Tip
If suspicious apps are not visible on your Home Screen, try searching through your App Library or look for hidden home screens.
You can also check the iPhone storage through the Settings app.
On Computer
You can also remove adware from suspicious apps on your computer. Just follow these steps:
Step 1: Go to your computer's Application Manager.
Step 2: Select any suspicious app.
Step 3: Once you see one, right-click or choose the three dots in the right corner. Click Uninstall.
Tip #2: Update your device's system
Updating your system can help you remove adware, viruses, and other unwanted elements on your device.
Sometimes, system updates come with enhanced security features that will automatically eliminate adware and other threats.
Below are the steps on how you can update your device's system:
On your Android
Android phones are usually easy to update. You can just do it in three steps:
Step 1: Go to your phone's Settings.
Step 2: Find About phone or About tablet.
Step 3: Click Update.
On iPhone
Apple products are famous because of their robust security features. They update their system often to improve the security of their devices.
Here's how you can update yours:
Step 1: Go to Settings > General.
Step 2: Click Software Update.
Step 3: Click Download and Install.
✅ Pro Tip
To reduce the hassle of continuously checking for any system update, set up your device to update automatically.
To do that, go to Settings > General and click Software Update. Tap Automatic Updates. Your phone will now download and install any system update automatically.
Tip #3: Install an antivirus tool on your device
According to statistics, nearly 200 new malware are created every day. This means new spyware, viruses, adware, and more are on the web daily.
For this reason, it is best to invest in cybersecurity tools like antivirus software. These are the best go-to tools for adware removal and prevention.
Installing an antivirus is simple. All you have to do is follow the steps below.
On Android
Many paid and free antivirus tools are available for Android phones. You can even download one in a few minutes.
Here's how:
Step 1: Go to your Menu and look for Play Store.
Step 2: Search for "antivirus."
Step 3: Find a tool that fits your needs and click Install.
Step 4: Depending on the tool that you have, set up an account or subscription.
Step 5: Scan your Android phone for malware. Remove any detected threat.
On iPhone
Just like Android, there are multiple antivirus programs on iPhone. Below are the steps on how you can get one:
Step 1: Go to App Store.
Step 2: Search for the keyword "antivirus."
Step 3: Look through the results. Search for what works best for you, your device, and your budget. Click Get.
Step 4: Launch the app and set it up.
Step 5: Start scanning and delete any detected malware.
On your Computer
You can also download antivirus on your computer to keep it protected 24/7. This is how you can do it:
Step 1: Search for antivirus tools on your browser.
Step 2: Scour through the result. Read reviews and assess which tool is great for you.
Step 3: Install the app. Set up an account or get a subscription—depending on whether your chosen tool is free or paid.
Step 4: Once the antivirus program is installed and set up, start scanning.
Final Thoughts
Adware is malicious software with the primary purpose of showing unwanted advertisements on your computer or mobile devices.
It can use other software to install itself on your device without your knowledge. Adware can slow down a device's performance, ruin battery life, and even collect personal information.

While some adware can be easily removed, others can be challenging to get rid of. Removing adware and protecting your devices from it is crucial to avoid any harm that adware brings.
FAQs.
---
Can adware steal passwords?
Yes, there are adware variants that can act like spyware. They can monitor your activities and see your usernames and passwords.
Why do hackers use adware?
They use adware to earn money from users' clicks. Some ads will pay them for every click (pay-per-click). They can also use it to install malware on your device and steal your information or spy on you.
Most of the time, yes. Many of these adware contain malware that can steal your sensitive data. Adware attacks can also damage your computer.
Leave your comment
Your email address will not be published.
You may also be interested in.